A workout and brunch is the best way to kick start the weekend but instead of schlepping across town, why not host your own shindig instead? Stream a workout based on your mood, get creative in the kitchen and toast your efforts with a chilled glass of bubbles. All the more reason to show off your fancy new wine fridge.
Need some help? The experts at Corney & Barrow advise us on the best food and wine pairings for your morning brunch. From organic and vegan choices for the conscious consumer to indulgent pairings for the full blown hedonist.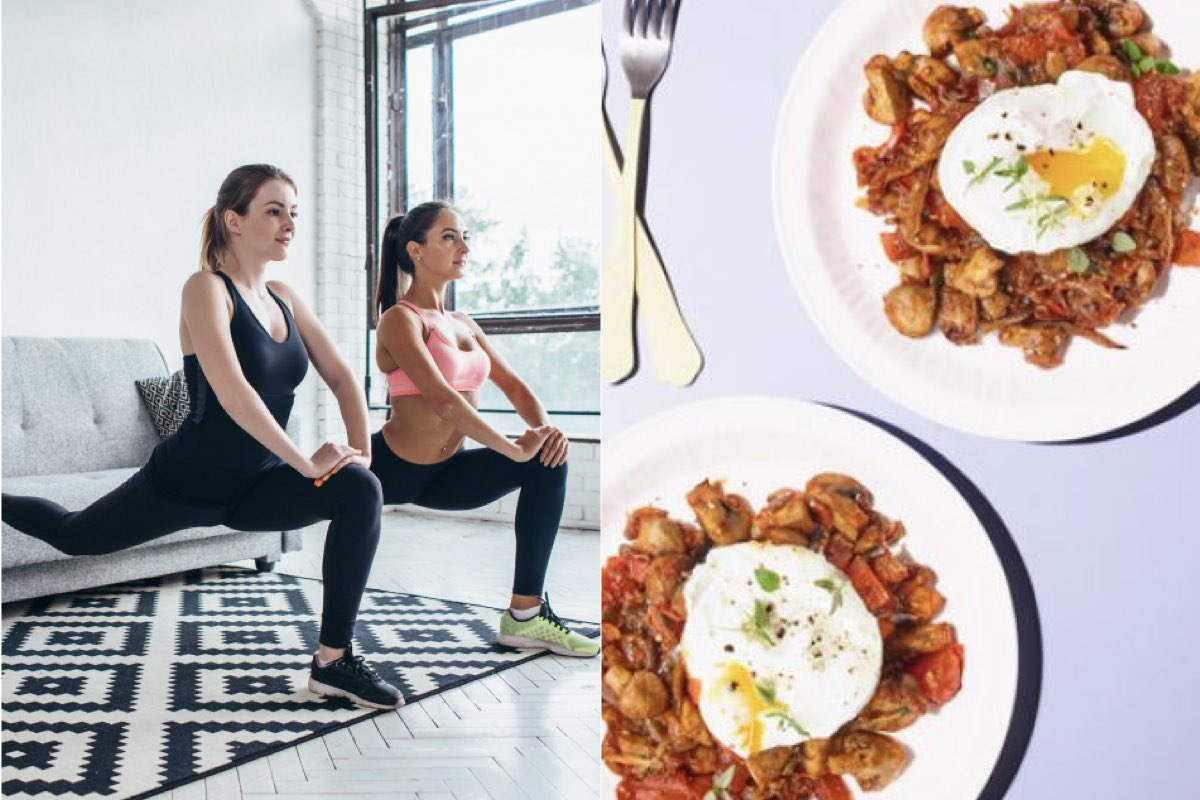 THE HEALTHY ONE
Workout: Want to feel the burn? Try an online workout with Barrecore. Their unique method combines low impact fat-torching interval training with functional stretches to effectively and safely sculpt your entire body. Sign up now and get two weeks free. £25/month thereafter.
Brunch: Mushroom hash with poached eggs
PREP: 10 MINS
COOK: 17 MINS
EASY SERVES 4
Get three of your 5-a-day before midday with this nutritious brunch recipe. Mushrooms are a good source of zinc, a key nutrient for maintaining healthy skin. Full recipe here.
Wine: Looking for a side of fruit to complement the earthy richness of this brunch recipe? Spoil your guests with the ambrosial Ambriel Sparkling Rosé 2014, a home-grown sparkling pink made in the champagne method, bursting with raspberry flavours and brioche notes. Best served at 6⁰C in your LG SIGNATURE Wine cellar.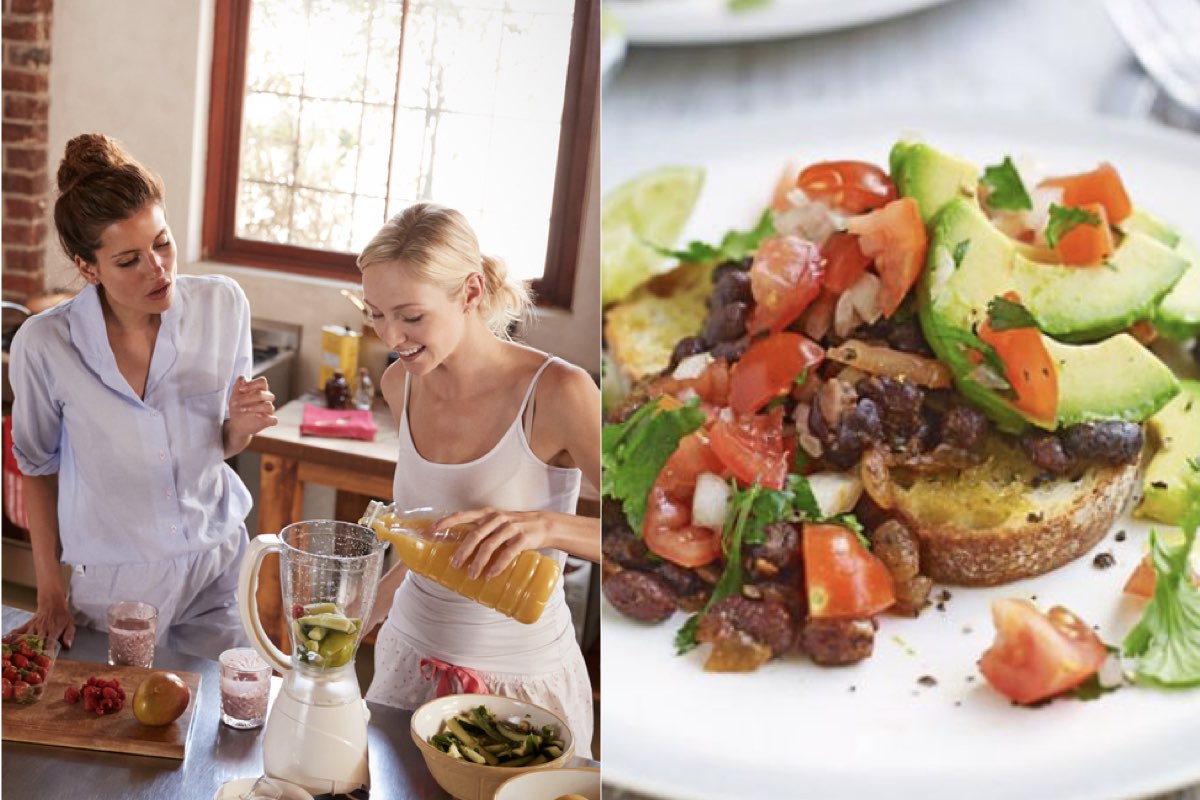 THE VEGAN ONE
Workout: Start your day mindfully with a yoga class. Grab your laptop, roll out your mat and flow for free from the comfort of your home thanks to these talented Youtube yoga stars.
Brunch: Mexican beans & avocado on toast
PREP: 20 MINS
COOK: 10 MINS
EASY SERVES 4
A vibrant Mexican-style breakfast with fresh avocado and black beans. Give yourself a healthy start with easy vegan beans on toast with a twist. Full recipe here.
Wine pairing: With its intense flavours and contrasting textures, this dish is crying out for the moreish Corney & Barrow Traditional Method Sparkling Blanc de Blancs NV, made by sustainable French vineyards to Corney & Barrow's exacting recipe. Its fine mousse and ripe apple flavours make the perfect refresher to offset this recipe. Best served at 6⁰C in your LG SIGNATURE Wine cellar.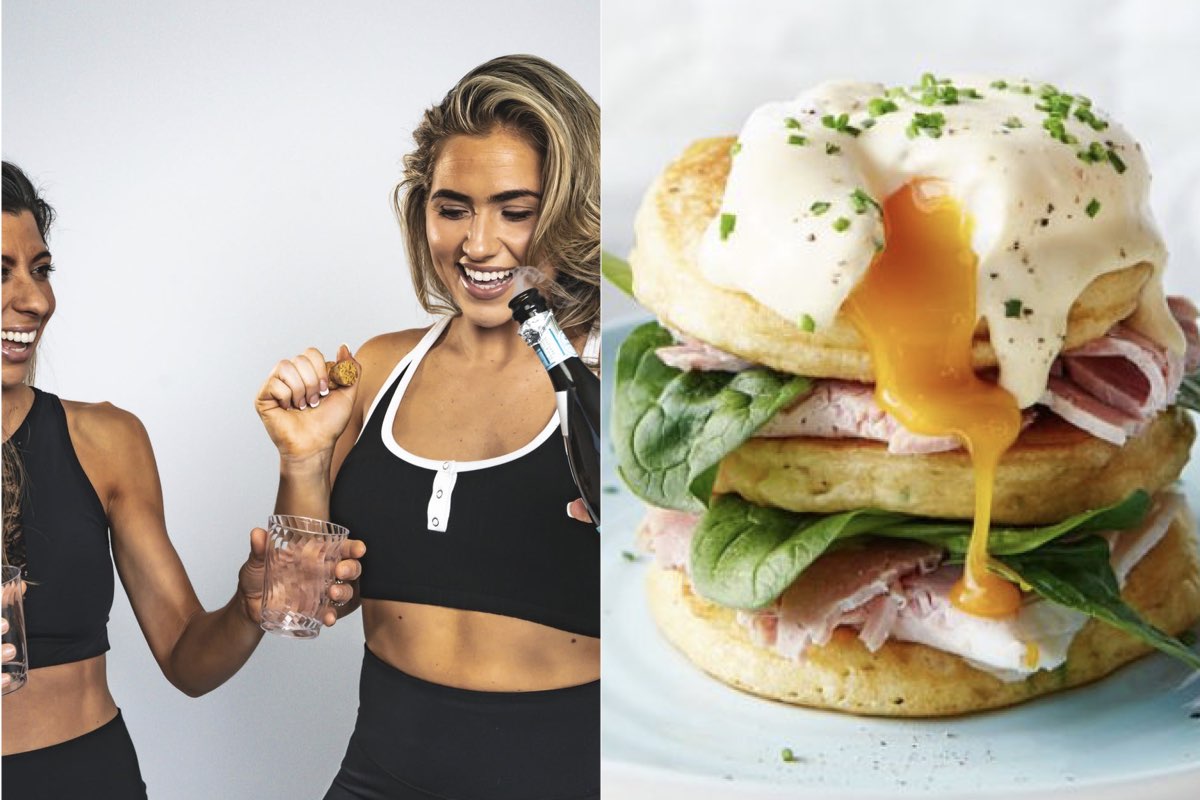 THE INDULGENT ONE
Workout: Want to put in the work then reap the rewards after? Work up a sweat with Fiit. An app that connects you to some of London's most in-demand trainers. Choose a beginner's cardio circuit with Chessie King or more advanced intervals with Courtney Fearon. Sign up to get a free 14 week trial.
Brunch: Eggs Benedict pancakes
PREP: 10 MINS
COOK: 20 MINS
EASY SERVES 4
Try an indulgent twist on a classic breakfast dish with eggs Benedict pancakes. This easy but impressive stack makes a filling brunch for a crowd. Full recipe here.
Wine: This enchanting recipe demands a wine with a little magic. Try Breaky Bottom 'Cuvée Reynolds Stone' Traditional Method 2010 from a tiny gem of a wine estate Breaky Bottom in Sussex, where winemaking wizard Peter Hall (a cross between Gandalf and Dumbledore) plays music to his wines as they mature in the cellar. Best served at 8⁰C in your LG SIGNATURE Wine cellar.
Turn everyday drinking moments into meaningful experiences the with the LG SIGNATURE Wine Cellar. Not only does it looks beautiful but it performs beautifully too. Place your wines at the different temperature levels. Each shelf provides the optimal conditions to preserve the wines. Read more about the LG SIGNATURE Wine cellar here.
Get your weekly DOSE fix here: SIGN UP FOR OUR NEWSLETTER
This is a partnership feature with LG
Main image: Left: Corney & Barrow / Right: Shuttershock