I spent the first three months of pregnancy in a state of shock. I acclimatised myself by avoiding exercise entirely and carbo-loading like it was going out of fashion. As I sat at my desk inhaling bread, my queasy and somewhat shifty attitude led colleagues to question if I was permanently hungover. Once the cat was out the bag, I continued to avoid exercise with the laissez-faire attitude of the truly ignorant.
A friend mentioned a pre-natal yoga class where you lie on the floor and are told you are a goddess, which I thought I might work up to in time, but nothing more strenuous. However, the mocking smile of those in the know when I queried "how hard could it be?" and "surely Mother Nature would just kick in?", began to suggest that my attitude might be foolhardy.
It was only when a friend likened avoiding exercise in pregnancy to signing up for a marathon without training that I decided things had to change. This was something I had in fact done before and my knees will never be the same. However, my new found drive wasn't helped by the maternity fashion which I was now suddenly subjected to.
For the uninitiated this in large part seems to consist of man-repelling stretch fabrics and floaty wrap dresses in the style of Ursula the sea witch – a woman I admire but don't necessarily want to emulate. More worryingly the general attitude of those around me and particularly the trainers at my local gym also failed to inspire. Most instructors in fact viewed me with fear and were extremely wary of me joining in any class or requested that I didn't attend.
Generally I noticed these people began treating me as a some kind of hybrid between delicate flower / unexploded bomb. While achingly polite, the clear message radiated from almost everyone was that exercise and pregnancy don't mix.
What a breath of fresh air it was to then meet Charlie Launder co-founder of Bumps & Burpees based at Lomax gym in Chelsea. As the name suggests any ideas of lying on the floor and relaxing immediately went out of the window!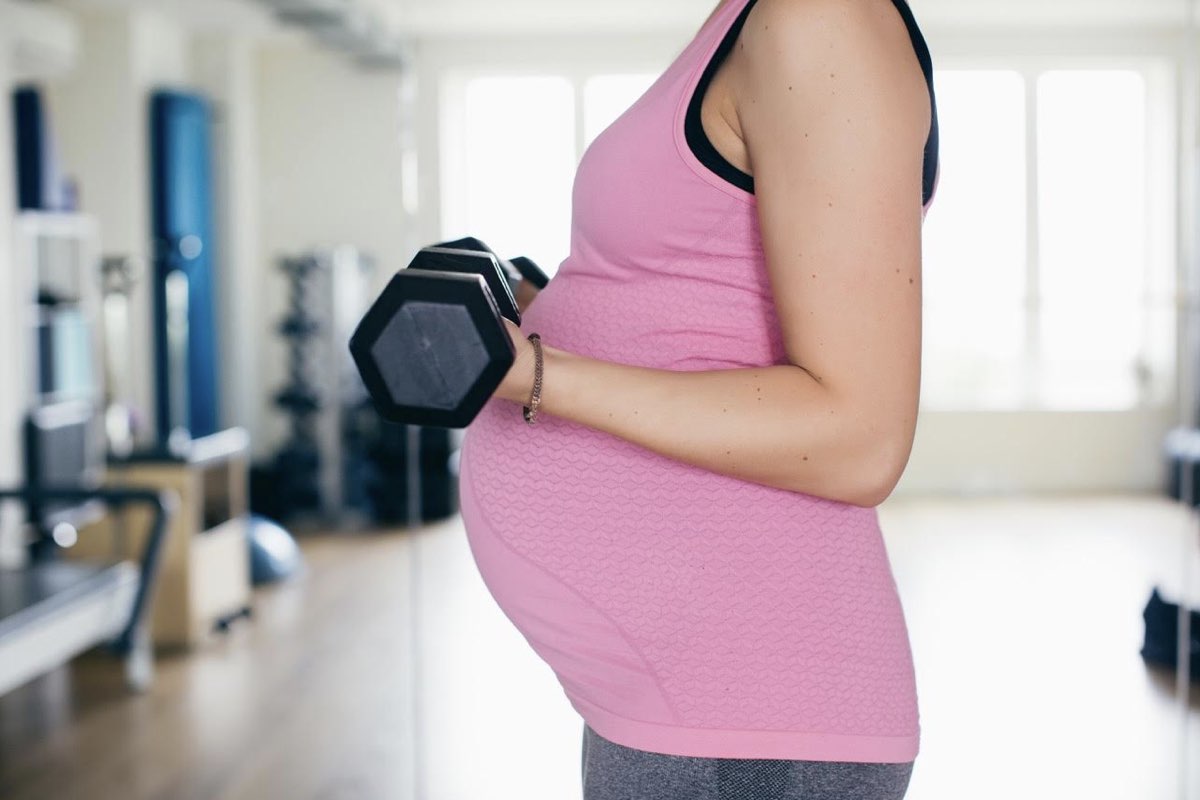 In a 45 minute 1-2-1 session she put me through my paces in a diverse and challenging sequence of exercises that left me with an endorphin boost I hadn't felt from exercise since becoming pregnant. All the exercises were tailored to my specific stage of pregnancy and my fitness level without leaving me feeling remotely patronised or pathetic.
The session focused on building whole body strength and flexibility whilst debunking pregnancy exercise myths such as "you shouldn't twist" or "you shouldn't do a press up". No exercises were off limits simply adjusted while often the modifications made these even harder! How refreshing to be challenged and not seen as weak and feeble creature.
Bumps & Burpees was launched 3 years ago as a dedicated space for pre and post-natal women with the aim of empowering them via exercise through pregnancy and beyond. Charlie's team tailor their service to the personal needs of each woman and provide in-house PT training and access (as needed) to nutrition advice, Pilates physiology and massage all housed and easily accessed within the Lomax space.
This allows the team to cater to their clients' from all angles to ensure a holistic approach to health. I also notice that alongside the expected high-tech gym equipment are a plethora of baby things including toys and changing mats. Charlie explains that the space is designed to encourage women to bring their babies to their sessions. In addressing the needs of both mum and baby, Charlie prevents the demands of the new born blocking a mum from exercising and spending some much needed time looking after herself.
Let's be honest it also helps her to get out the house and prevents the all too common isolation and loneliness that often accompanies the early stages of motherhood. A quick scan of Instagram shows multiple examples of women working out with a PT while their babies either play happily beside them, are incorporated into the exercise or are even strapped to the PT so their mum can crack on. In a space which is often viewed as the antithesis to all things baby this is a welcome and novel approach.
Charlie initially trained as a PT at a large and well known gym brand, but when three of her clients became pregnant and begged her to carry on training them she undertook the additional specialist training to allow her to continue. Charlie realised what an incredibly rewarding experience it was to help and empower women through this often difficult but unique journey, as opposed to focusing on more general weight loss and health goals.
With a sibling 15 years younger she had also always felt confident with babies and knew how to respond to their specific needs. This allowed her to offer a very personal service – like a friend. It was this experience and the obvious gap in the gym market for pre and post-natal women that led her to co-found Bumps & Burpees.
She is not surprised by my experience of the general attitude to fitness and pregnancy. However, at Lomax, she explains, no one blinks if a pregnant client joins a class. She would recommend any pregnant clients attend an "MOT" with an instructor before attending (it's free anyway!), but no trainer at Lomax would view pregnancy as a deterrent to exercise. As the classes also consist of a maximum 8 clients you are also guaranteed that the eagle eyes of the trainer will ensure any modifications you need are addressed. The MOT she explains simply educates you as to what you should do / should avoid and provides you with an opportunity to raise any specific questions you might have.
I leave a complete convert and inspired by the impressively sporty clients I see around me. It's clear why Bumps & Burpees deserves the ringing accolades it has received on social media from many a celebrity mum client, including Madeleine Shaw, Georgie Jones and Natasha Corrett to name but a few. From its impressive and steadily growing roster of online followers, it's supporters are also clearly a dedicated and engaged force. This inevitably drew the attention of the wider industry and led to a much deserved Tatler Gym Award and the ultimate endorsement of Women's Health.
In terms of dream clients and next steps for Bumps & Burpees, Charlie said that she would love to train Kate Middleton and would like to launch her service in more locations in the UK and ultimately to expand overseas to take her message global. Dear Duchess if you happen to be reading, I really couldn't endorse this enough definitely sign up!
Address: 293 Fulham Rd, London SW10 9PZ
By Becky K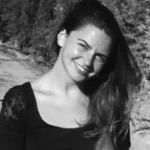 Hettie is the editor and co-founder of DOSE. A keen runner, she's also partial to a blast of high-intensity and hot yoga. A country girl at heart, she divides her time between London and the lush rolling hills of North Devon. When she's not jetting off on her next adventure, Hettie can be found in a candle-lit alcove with a laptop, a spaniel and a full bodied Malbec.