Butter is for slathering over a bagel, not slopping into a coffee, right? If you've heard about Bulletproof Coffee and have some questions, you're not alone…
What is it?
The breakfast routine of fitness fanatics, celebrities and Silicon Valley CEOs, fans say Bulletproof Coffee slims them down, keeps them full until lunch and beyond, and perhaps most importantly, helps increase focus and productivity.
The invention of eccentric entrepreneur Dave Asprey, Bulletproof Coffee is essentially a mix of single-origin, high quality coffee, grass-fed butter or ghee, and MCT-rich oil (more on that below). It's easy to make the drink at home, provided you have a few key ingredients.
Butter in my coffee?!
It's not as crazy as it sounds. When you combine the antioxidant and stimulant properties of coffee with a filling source of "good" fats, you've got a drink that's more than the sum of its parts. This filling and energising breakfast induces ketosis, a natural state in which your body burns fat more effectively, gives you more energy, and sharpens your mental focus.
People often think of coffee and butter as unhealthy, but they've both been unfairly slated for far too long. Most research shows that coffee's a rich source of antioxidants and can increase longevity, improve brain function, and help combat depression.
It's refined carbohydrates and sugar, not fat, which are behind the obesity crisis. In fact, the right saturated fats, like olive oil and butter, can help lower cholesterol. Fat also triggers a feeling of satiety in the brain, meaning you'll feel fuller for longer, and will avoid spikes in your blood sugar.
Not all dairy is created equal: nutritionists recommend butter from grass-fed cows. Cows that eat grass and plants have a much more nutrient-rich diet than grain-fed ones and their butter and ghee have higher levels of healthy fatty acids such as CLA, Butyrate, and Omega-3s, and lots of vitamins A and K.
Finally, MCT – or medium-chain triglyceride – oil can be bought in health food stores. If it's tricky to find, coconut oil is a rich source of MCTs, so you can swap that in. MCTs are thought to help with lowering cholesterol, weight loss, and boosting energy.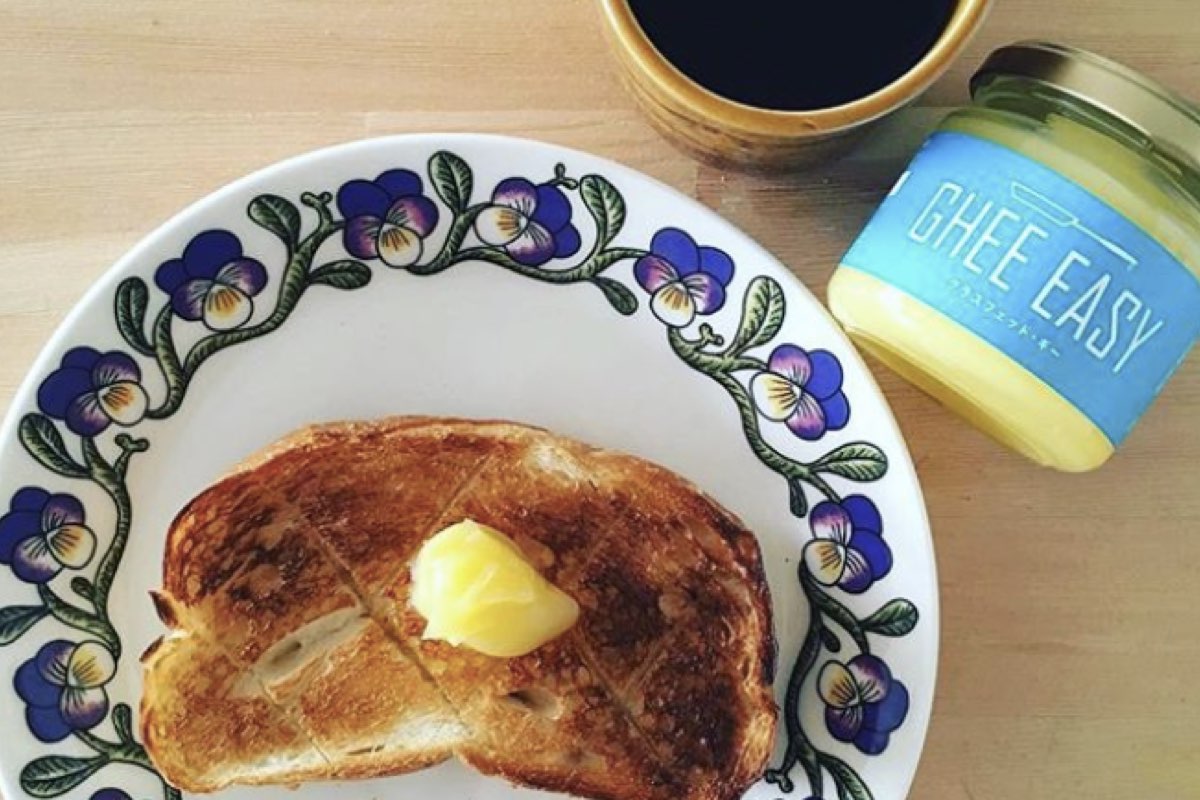 How do I make it?
Remember, a rich cup of bulletproof coffee is supposed to replace your breakfast, not go alongside it!
• First, brew a full cup of high quality coffee (definitely not instant!) in whichever way you prefer – cafetiere, aeropress, coffee maker.
• Add 1 tablespoon of GHEE EASY grass-fed organic ghee: while you adjust fat in your coffee, you may want to put in a little less and work your way up.
• Add 1 teaspoon of high quality coconut oil.
• Optional add-ins: vanilla extract, cinnamon, stevia for sweetness, or collagen powder.
• Chuck it all in a blender and whizz for 30 seconds until your drink resembles a foamy latte.
• Enjoy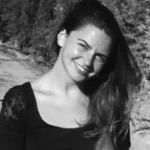 Hettie is the editor and co-founder of DOSE. A keen runner, she's also partial to a blast of high-intensity and hot yoga. A country girl at heart, she divides her time between London and the lush rolling hills of North Devon. When she's not jetting off on her next adventure, Hettie can be found in a candle-lit alcove with a laptop, a spaniel and a full bodied Malbec.