This Château in the Languedoc, south of France, is much more than just a beautiful old house. Set in 200 acres of stunning countryside estate, complete with vineyard and spa, this is where you come for utter R&R – so long as you like your R&R to be incredibly chic.
You could check into one of the eight hotel rooms within the chateau itself, or you could do as we did and opt for one of the luxurious self-catering properties that sleep anywhere from two to eight. Some come with private pools, and all offer the perfect romantic break or sociable getaway, depending what you're after.
The Vibe
High spec and modern, they take the term self-catering to new levels. We are able to have a fun, relaxed barbecue with perfectly seasoned meat provided by the hotel one night, and order in a pizza the next – with Netflix on tap. There is also access to the hotel restaurants so it is the ultimate in convenience, ease and flexibility. We have so much space in the villa – full dining room and kitchen, vast en suite, gorgeous terrace.
The Spa
Should you wish to venture out, I can recommend starting your day off with yoga on the lawn, followed by a spa treatment. The light, airy spa uses the Cinq Mondes brand – all organic and natural products. Scrubs, wraps, facials and massages and more are on offer, and all sound equally dreamy. Do find time for the indoor heated pool and to luxuriate in the spa gardens afterwards – the double loungers are heaven.
The Pool
The main hotel pool is 30m, infinity-style and the perfect place to flop. If you fancy some more activity, the hotel operates bikes tours on either regular or electronic bikes, winding through gorgeous vineyards – the property is on a working wine estate. There are also tennis courts, boules, and charming local walking trails.
The Food
As for food – well, this is the south of France, so let's start with the wine. We quaff local rose all day, every day. In fact, the wine alone is worth coming here for – the onsite winery has a vat room, barrel store tasting room and event space. Food is no less excellent. It is locally sourced – vegetables and herbs are grown on site – and French in preparation.The squid ink pasta for lunch was a highlight, with the setting almost as delicious as the taste. Come breakfast time, we can safely report that Chateua Serjac serves up the best pain au chocolat in all of France, but the buffet has everything you could want or imagine.
In a nutshell…
Despite all this luxury, the vibe is relaxed, not stuffy. If I were planning a party, this is where I would have it – and the good news it, Chateau Serjac is available for just that. I'll start saving now…
Get your weekly DOSE fix here: SIGN UP FOR OUR NEWSLETTER
By Shara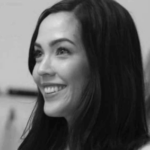 Spin instructor by morning, co-founder of DOSE by day. Shara's fitness favourites include a sweaty yoga class, reformer pilates, HIIT and spinning of course. Her Spotify list includes nothing but tracks you can spin to. She doesn't go a day without eggs and avocado and travel is always on her mind! Dreams of Malbec and vodka cocktails.