Fusing haute cuisine with good old-fashioned comfort food may sound like a contradiction, but the latest collaboration as part of W Dining Series aims to do just that. We sent Rosie to test it out.
When I heard that talented young chef Ben Murphy was launching a tasting menu featuring his childhood favourites, I immediately signed myself up to try it out. Dishes like egg and soldiers, fish and chips and choc ices were staples of my upbringing – who am I kidding, they still are staples of my adult life – and I was both excited and intrigued to see how they would be interpreted in a fine dining context.
But when dishes are imbued with so many special memories – waking up to Grandma's buttery toast, eating fish and chips wrapped in newspaper in blustering coastal winds, the mess of a choc ice that melted too quickly – the bar is set high for a restaurant's interpretation. It becomes about more than just good food; there are the associated emotions that play such a critical part as well.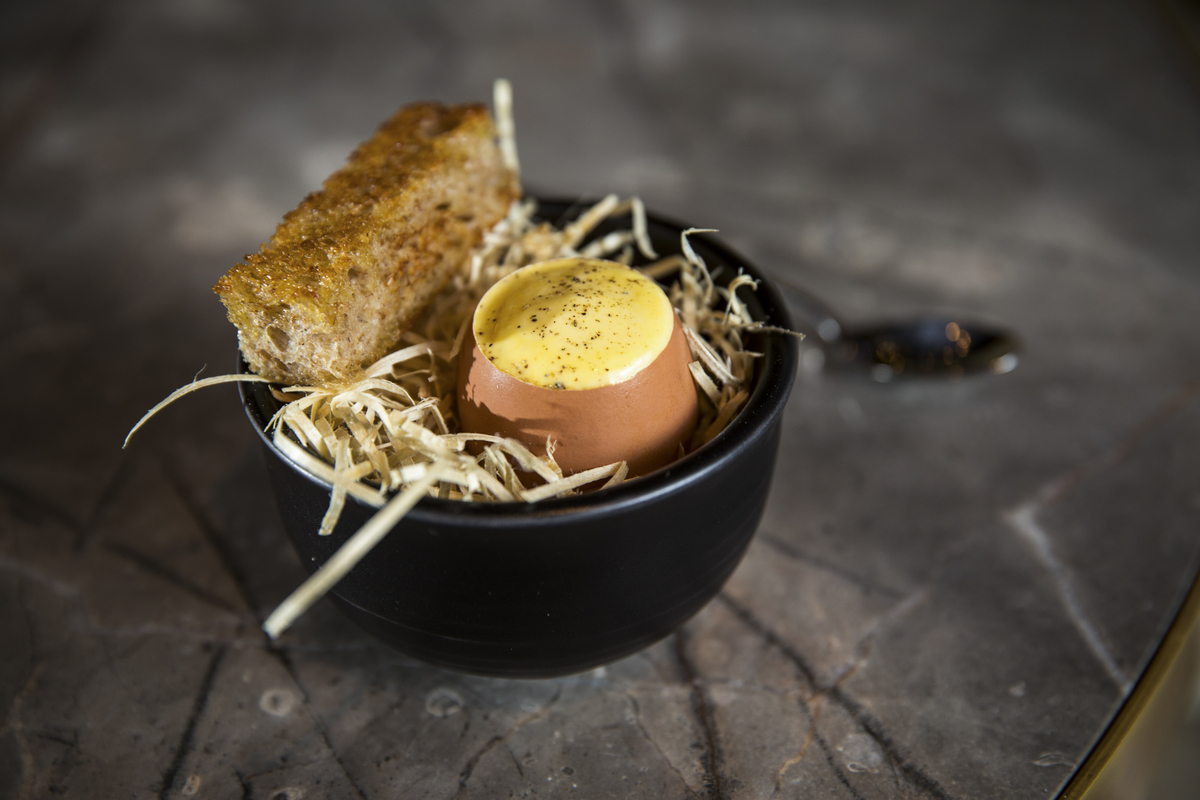 We begin with an amuse-bouche that is a reinvention of the classic Egg and Soldiers, combining foie gras royale with a creamy scrambled egg mousse plus buttered sourdough toast for dipping: a dish that tastes satisfyingly indulgent while retaining an air of sophistication.
Next up is a sublimely rich chicken liver parfait paired with a tart blood orange sorbet to cut through the intense flavours – though the real star of the show is the accompanying crispy chicken skin 'granola', served in a miniature cereal box. If pork scratchings are a guilty pleasure of yours, these will blow your mind – if only my local pub could cotton on.
A hearty braised oxtail and lemon thyme consommé served with pickled beetroot takes me back to cold winter days spend huddled over the kitchen stove, inhaling the smell of soup bubbling away – while a combination of hake, jerusalem artichoke, pont neuf potatoes and a vanilla reduction transports me to sunny summer evenings eating chip-shop suppers.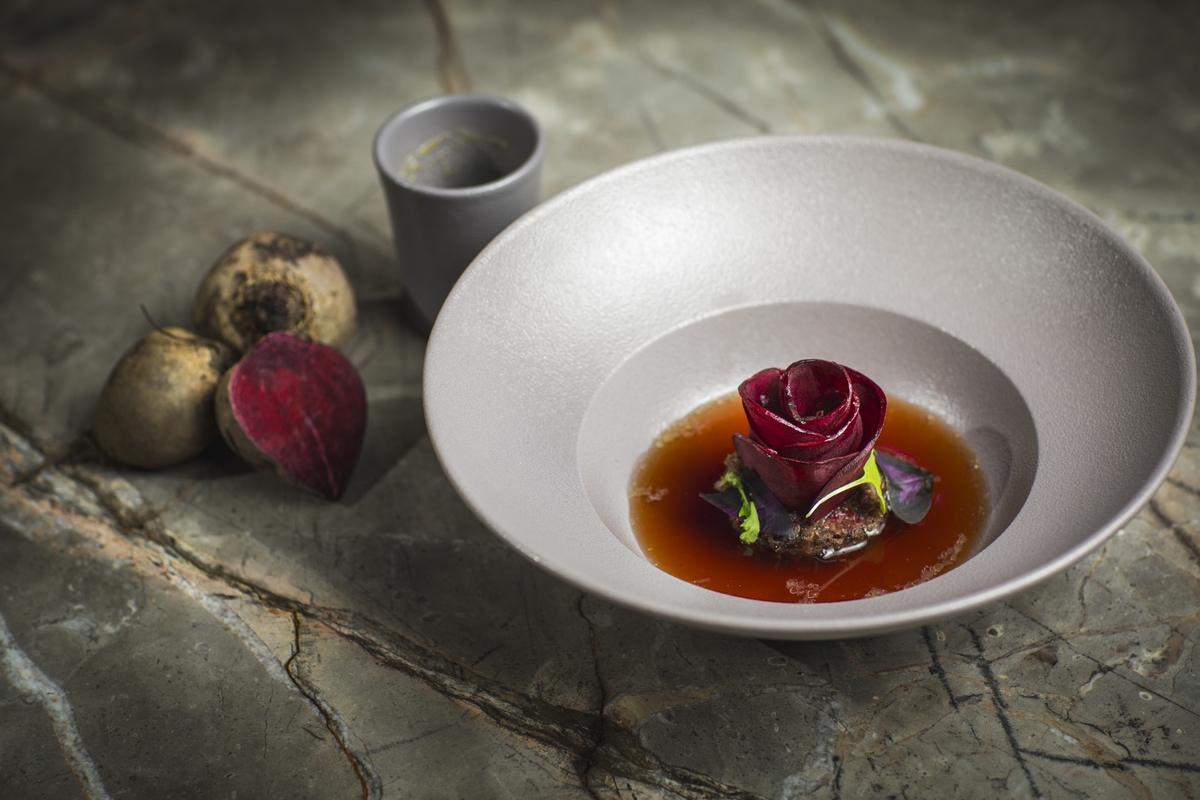 On to the main event, a saddle of venison with roasted parsnips and a red wine gravy which reminds me of special occasion Sunday roasts, with meat so tender that it melts in the mouth. If seconds were acceptable in a restaurant I'd have been carving multiple helpings from the joint…
It wouldn't be a meal that pays homage to childhood memories without making special provision for pudding, and Ben's take on two classics – crumble and choc ice – do not disappoint. Poached pear with a hazelnut crumb is a more refined version of traditional crumble, without the cloying taste that would accompany the overly sticky, syrupy stewed fruit we were served as school dinners.
And while I will always reserve a special place in my heart for those aerated bars of artificial vanilla ice cream covered in a pitifully thin layer of chocolate that would always collapse in its wrapper, Ben's dense chocolate block served with a frozen honey and milk mousse really hit the spot.
It's a bold move to evoke precious memories in a meal, but with an approach that manages to be both playful and innovative, Ben Murphy has pulled it off.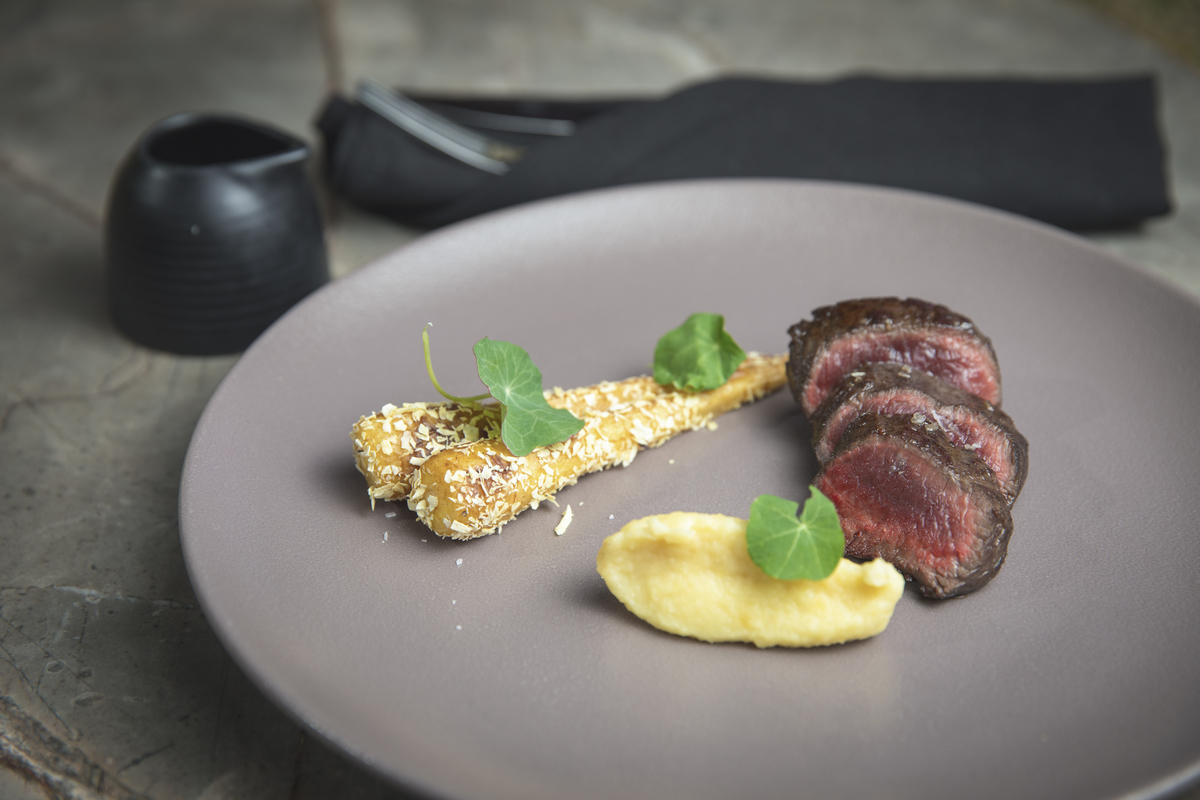 7-course tasting menu available Monday – Sunday, 5PM – 11PM at The Perception at W London. Pre theatre menu available Monday – Sunday, 5PM – 7PM: 2 courses £17.50 p/p, 3 courses £23.50 p/p.
Sign up for our newsletter to get the best of DOSE delivered to your inbox.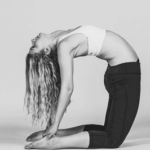 After graduating from Cambridge University with a triple First, Rosie decided to pursue a career in the fitness industry rather than follow the traditional path of her peers in investment banking. Unable to shake off the fast-paced routine she developed in her City job, she achieves balance by winding down in yoga sessions, escaping on fitness retreats, and going for extended brunches that somehow seem to wind up in a hidden gem of a cocktail bar.