If you haven't noticed, coconut yogurt is having a moment. Why? Because coconut is the ultimate super-food. Packed with medium-chain fatty acids that are broken down immediately for energy and not stored as fat.
It's no wonder we're swapping our sugar laden chocolate pots for these tasty, healthy treats. And who do we have to thank? James Averdieck, Co-Founder of The Coconut Collaborative. The leading coconut yogurt brand in Europe.
Formerly the founder of GU (a business he sold for £32.5 million), James felt compelled to bring something more healthy to market. For pleasure, he says, needn't be sacrificed in the pursuit of a healthy lifestyle.
We couldn't agree more.
The range consists of coconut milk yogurts, ice creams and desserts, with a clear mission of providing a healthier alternative without compromising on taste. (We're a fan of the Little Lemon Temptations).
It also goes rather well with granola, oats and muesli too. Here's a couple of recipes…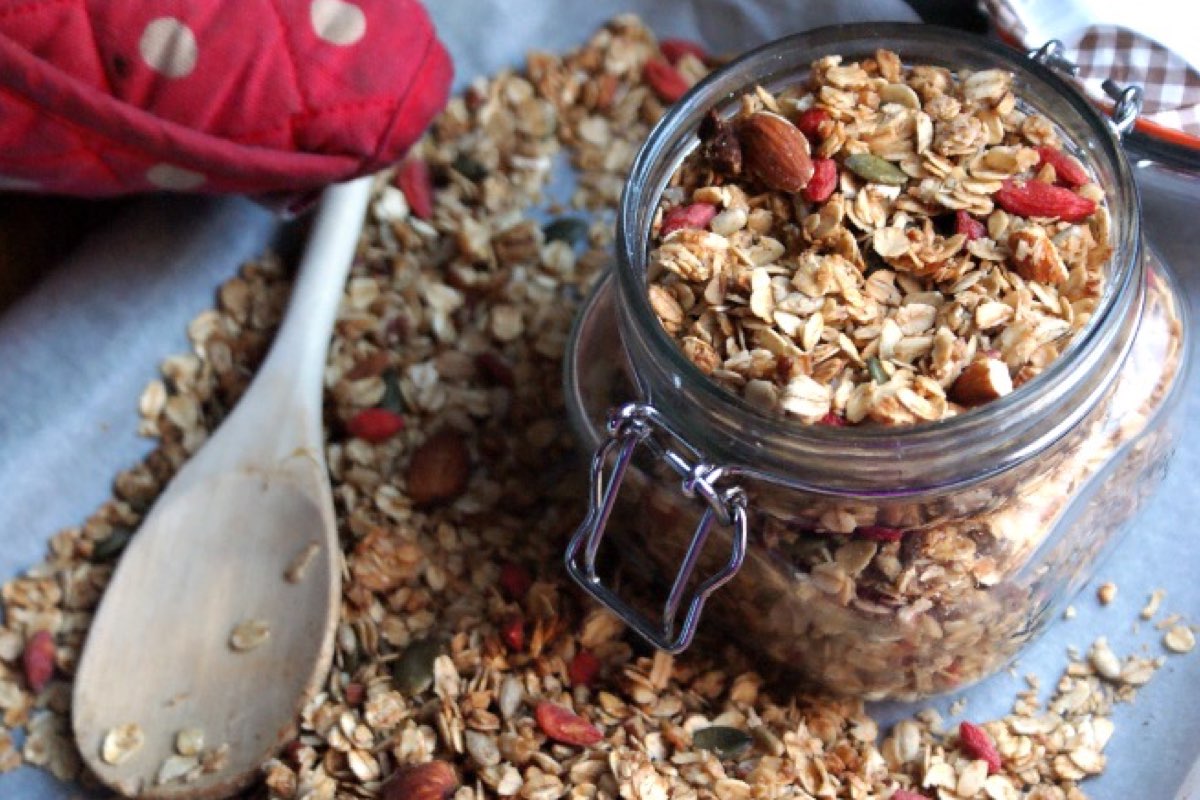 Almond & Goji Granola
This granola is perfect for topping your coconut yogurt for breakfast, brunch or even a late-night snack.
INGREDIENTS:
220g gluten-free whole oats
75g unsweetened desiccated coconut
110g almonds
75g goji berries
35g pumpkin seeds
35g sunflower seeds
5 tbsp virgin coconut oil (melted)
5 tbsp maple syrup
1 tbsp cinnamon
1/2 tsp sea salt
Coconut Collaborative coconut yogurt (to serve)
METHOD:
Preheat your oven to 180C/350F/Gas 4. Place the oats, desiccated coconut, and seeds in a large mixing bowl.
Place the nuts in a plastic food bag. Use the back of a spoon to roughly crush the nuts (you could also leave them whole, if you prefer). Place the nuts in the bowl, add the cinnamon, vanilla extract, coconut oil, maple syrup, and salt.
Mix it all together until all the oats are coated and the mixture feels sticky. Line a baking tray with grease-proof paper and spoon the mixture on, flattening it out. Place the tray in the oven. Remove and turn over the oats every 5 minutes. After 15 minutes it's ready to remove. Sprinkle over your goji berries and leave to cool. Serve with Coconut Collaborative coconut yogurt.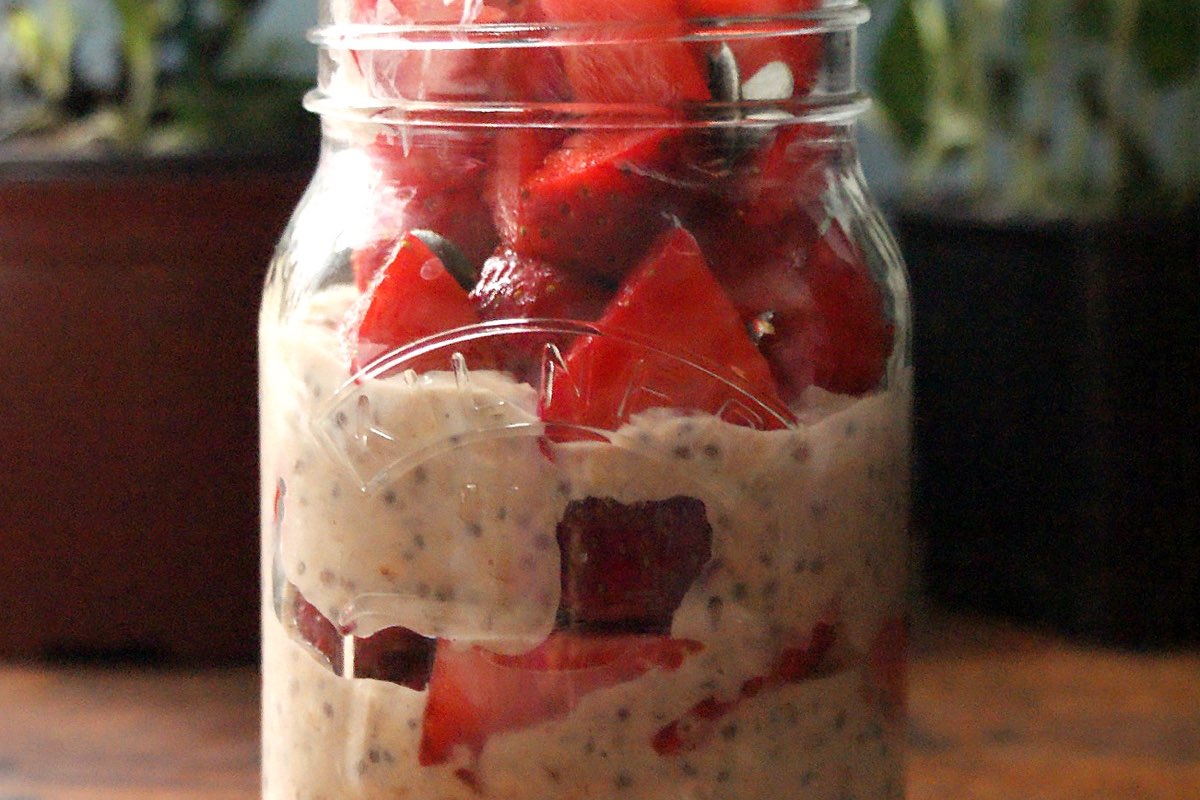 Peanut Butter & Banana Overnight Oats
There's no better combination than peanut butter and banana. This overnight oats recipe will keep you going through even the toughest of days.
INGREDIENTS:
75g gluten-free porridge oats
1 heaped tbsp chia seeds
1 mashed ripe banana
3 tbsp natural Coconut Collaborative coconut yogurt
110ml unsweetened almond milk
1 tbsp natural peanut butter
1/2 tsp cinnamon
Pinch of salt
METHOD:
Mix all the ingredients together in a portable bowl or jar. Make sure you stir it really well to ensure all the ingredients are mixed together properly. Cover, and leave to thicken up in the fridge overnight.
In the morning, top with fruits and/or seeds of your choice.
If you fancy a chocolate version, just add in 2 tsp cacao powder before you leave it to thicken in the fridge.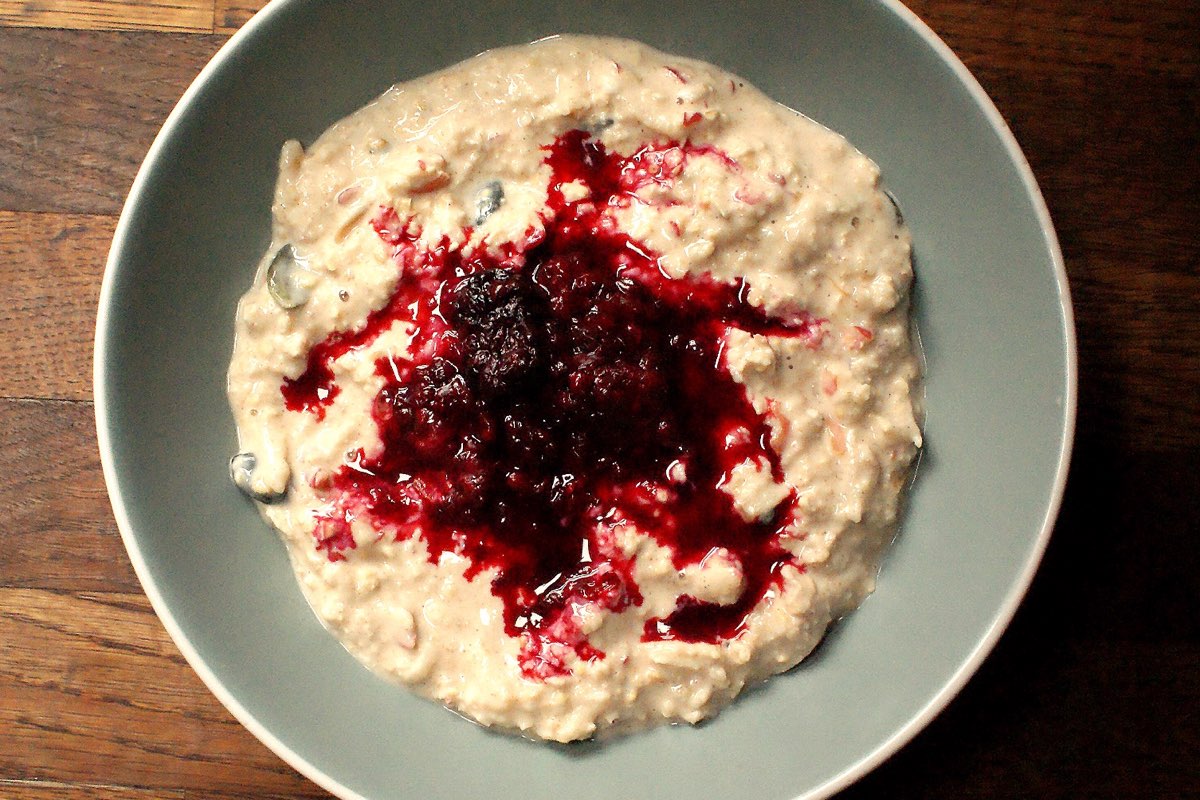 Apple & Blackberry Bircher Muesli
A scandi classic, this muesli will be a great addition to your pantry.
INGREDIENTS:
75g gluten free oats
1/2 grated pink lady apple
Handful of blackberries
50ml unsweetened almond milk
4 tbsp natural Coconut Collaborative coconut yogurt
2 tbsp pumpkin seeds
1 tsp lemon juice
Pinch of salt
1 tsp maple syrup
METHOD:
Combine all ingredients apart from the blackberries in a bowl and mix well. Cover and leave to set in the fridge for at least a few hours (ideally overnight). In the morning, warm the berries for a few minutes in the microwave or in a pan and mash slightly. Remove the muesli from the fridge and top with the berries. Stir the berries through and enjoy!