While we certainly don't promote the mindset of working out solely to justify an indulgent brunch afterwards, the thought of a stack of pancakes that awaits can provide that extra motivation when you need it during a tough class.
We're not the only ones who have figured it out – recently there has been a proliferation of special class + brunch combos hitting the City. Whether it's to mix up your fitness routine with friends at the weekend, or to convince your other half to join a session, these places have got your food and fitness fix sorted for the weekend.
[smartslider3 slider=116]
FRESH + FIT FEST: The Hoxton
What: Head down to Fresh + Fit Fest — The Hoxton's annual fitness festival on Saturday 27th January 2018. A free-to-attend, all-day festival which brings together some of the buzziest names in fitness and tastiest healthy goods. Try a class with Gymbox, Fat Buddha Yoga, Tally Rye, Zanna van Dijk, Pai Skincare, 1Rebel, triyoga, lululemon, Another Space, Plenish and Adrienne Herbert, followed by breakfast in the pantry kitchen courtesy of Wyldsson and Rebel Kitchen!
Where: The Hoxton Shoreditch, 81 Great Eastern St, London EC2A 3HU
Price: Classes and talks are ticketed at £5-7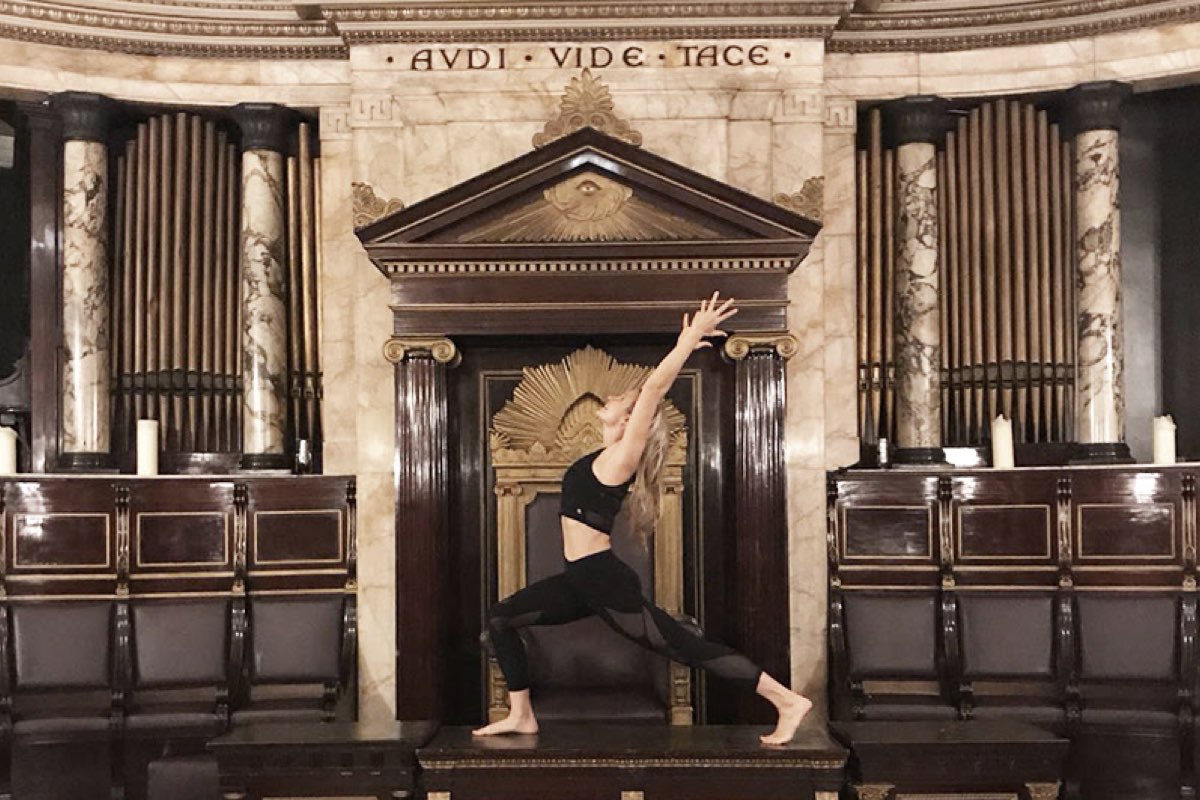 'MY BODY IS A TEMPLE': YOGA & HEALTHY BRUNCH @ The Temple at Andaz
What: Who knew Liverpool Street was home not only to a station, but also a secret Masonic Temple? We had no idea either. But it's the perfect setting for a unique yoga session led by Psycle, followed by a two-course brunch in the Andaz Hotel's Eastway Brasserie, served with bottomless juice and smoothie options. Special vegan dishes such as 'Avocado Garden' – a combination of avocado, hummus, quinoa, pomegranate and micro salad – have been added to the menu especially for the event. And if you're on an energy high after all that healthy fuel, participants have full access to the hotel's Health Club facilities, before and after the yoga session.
The yoga session will be hosted in one of London's best-kept secrets, the Masonic Temple, housed in the depths of the hotel. Over 100 years old, the temple is an opulent combination of Italian marble, checked floors and heavy mahogany throne chairs. Guests will also receive a Scentered candle to take the relaxing vibes away with them.
Where: Andaz Hotel 40 Liverpool Street, London, EC2M 7QN
When: Sunday 28 January
Price: £45 per person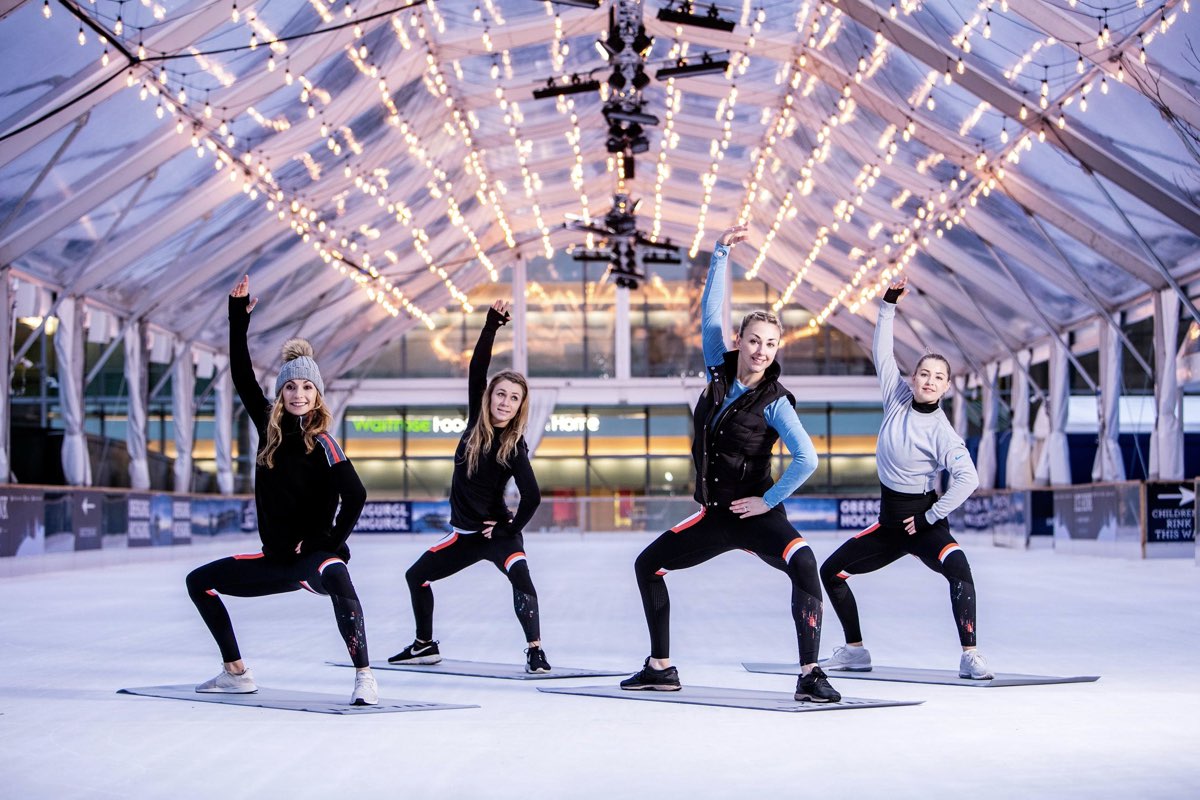 BARRE ON ICE AND BOTANICAL BRUNCH
What: Thought ice rinks were just for skating? Think again. DEFINE.London and D&D restaurant Plateau are hosting the first ever Barre class on ice at Canary Wharf's Ice Rink, followed by a plant-based Botanical Brunch.
Former American Broadway actress, Ashley Verma, will be welcoming people to the ice to take part in a 60-minute class on yoga mats (without the need for ice skates!). After the session, Ashley will be hosting the group at luxury French restaurant Plateau, to sample a menu of brunch classics alongside vegan dishes including buckwheat galette with spinach and salsify and smoked beetroots topped with toasted pine nuts, accompanied by a choice of Seedlip mocktails including the Garden Mojito or Hibiscus & Elderflower spritz.
Where: Ice Rink Canary Wharf, Canada Square Park, Canary Wharf, E14 5AB
When: Saturday 3rd February
Price: £38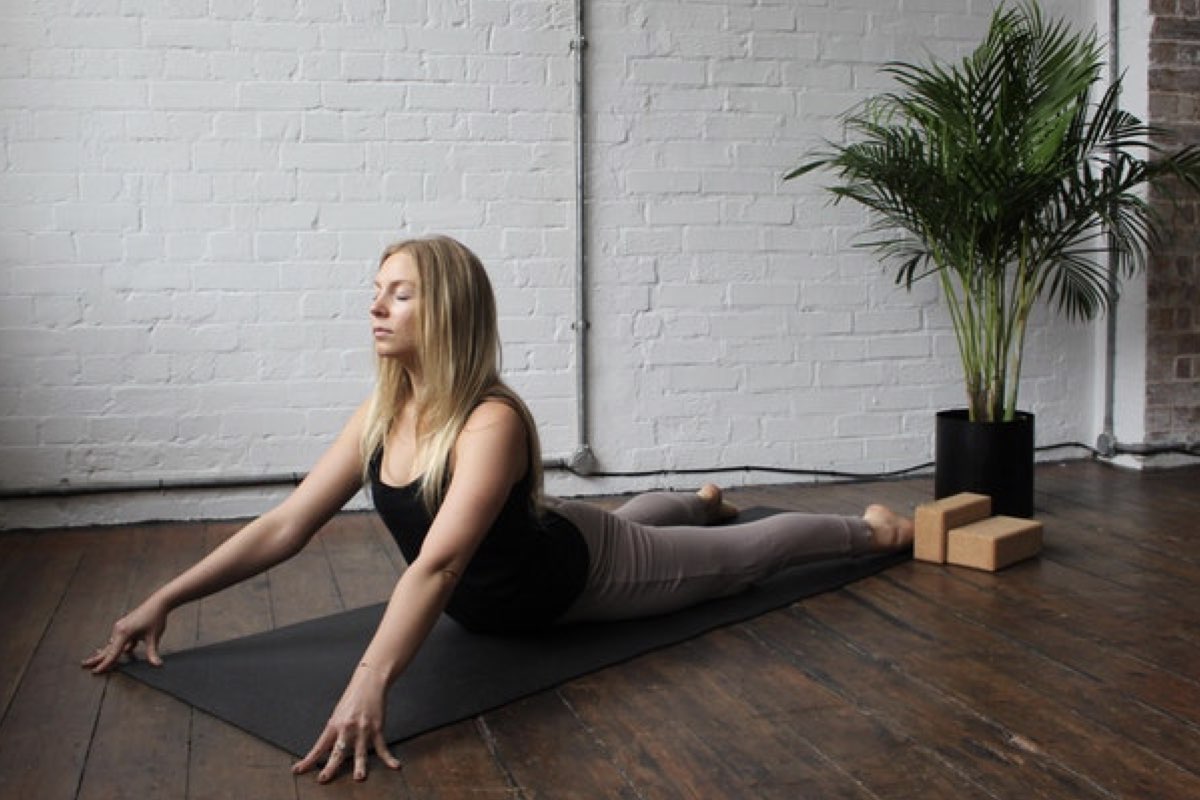 YOGA BRUNCH: VALENTINE'S EDITION
What: Healthy food hotspot Raw Press is widely known for its nutritious juices and plant-based meals, but its regular yoga sessions led by resident teacher Lily Silverton are a well-kept secret. The special Valentine's session will focus on self-love, with a nourishing morning of heart-opening backbends followed by belly-warming waffles. A 90-minute Yin-Yang flow will precede a multi-course love-themed brunch, aiming to restore body, mind, soul – and hopefully appetites!
Where: Raw Press, 32 Dover Street, London, W1S 4NE
When: 10th February
Price: £35 early bird, £40 regular
[smartslider3 slider=119]
YOGA BRUNCH CLUB
What: The Yoga Brunch Club was founded in 2014 by Clem Balfour, a passionate yogi and foodie, on a mission to make yoga more accessible. This event will involve a relaxing morning of yoga and great food at the beautiful calming space at 42 Acres in Shoreditch.
The yoga session will be led by Lululemon ambassador and yoga teacher Katy Bateman, followed by a 3-course nourishing winter feast cooked up by Alex Head, founder of the Social Pantry, best known for its hit-the-spot brunches and sell out supper club evenings.
Where: Social Pantry, 42Acres, Shoreditch
When: 17th February
Price: £39.50
[smartslider3 slider=117]
HEARTCORE X EGG BREAK COLLABORATION
What: Notting Hill is a destination spot for both food and fitness, so it only made sense for fitness boutique Heartcore to team up with much-loved brunch outlet, Eggbreak.
Choose from Heartcore's signature Pilates, yoga, ride or barre classes, then refuel with their specially-designed Heartcore Hero Bowl at Eggbreak, which features 'goldslaw' (turmeric and ginger coleslaw), garlic and coriander quinoa, chilli kale, poached eggs, hemp seeds and a walnut and tahini dressing.
Where: Heartcore 36 Uxbridge St, Kensington, London W8 7TN /  Heartcore, 57 Ossington St, London W2 4LY
Price: The Heartcore Hero Bowl costs £11 from Eggbreak.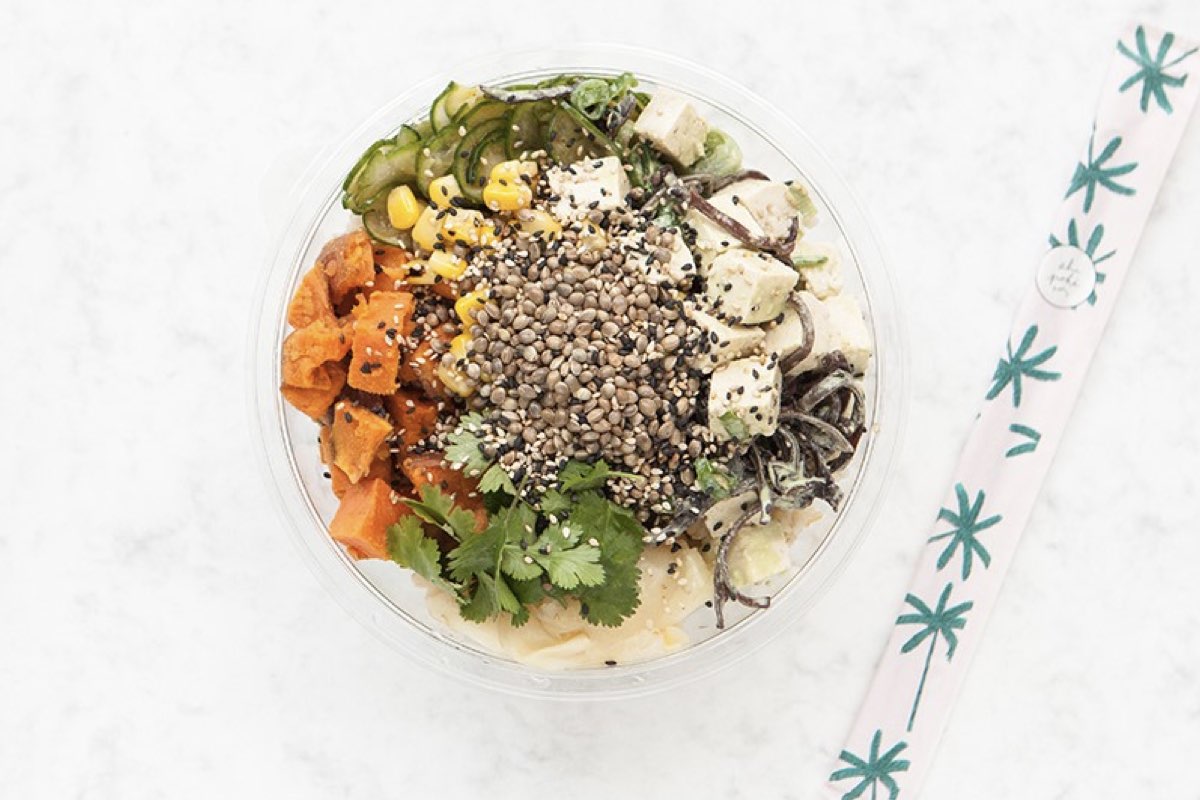 PSYCLE LONDON X AHI POKÉ COLLABORATION
What: Pyscle have tapped into our yearnings for sunshine this winter with a collaboration with Hawaiian food sensation Ahi Poké. Psycle CEO Rhian, an esteemed nutritionist, has designed an exclusive macrobiotic poke bowl including her favourite ingredients, from marinated tofu to green tahini. The first 50 purchases each day get a free Psycle credit.
Where: Try it at Ahi Poké's Fitzrovia & Victoria locations or the newly-opened Spitalfields Market outlet.
When: Until end of February