Most of us were desperate to get a much-needed appointment with our hairdressers as soon as salons reopened, but what did they really think of our lockdown locks? Rosie speaks to two of London's most in-demand stylists, Michael Van Clarke and Paul Edmonds, to get the inside scoop on life as a post lockdown hairdresser…
Confessions of a post lockdown hairdresser
When did the salon reopen, and what has changed?
Michael: We reopened as soon as we were allowed to do so – on Saturday 4 July. Many of the changes, like social distancing and OCD sanitising, were implemented a month before lockdown so weren't a surprise for clients. What was different was that there were even fewer clients in the salon at any one time because of split staff rotas, so the salon felt even more roomy and personalised for them. We offered the VIP room to clients that were anxious, but in the main salon a client is always 2-3 metres from another client in a big light airy space.
The team are also wearing visors and shampooists are wearing masks as well. Sanitising bottles are at every position and also outside the entrance now. Elegant glass and Perspex screens separate backwashes, and provide extra safety across the reception desk and the 20-foot long Deli bar.
Paul: We reopened on Saturday 4 July with 50% less chairs than usual to ensure a minimum of 2 metres between each client. We extended our opening hours across 7 days a week and implemented a model where teams worked in 3 different 'bubbles'. All staff wear acrylic visors, and all clients must wear masks and disposable gowns.
We no longer serve food, and a limited beverage menu is served from disposable cups. We've also taken away the reception desk, with stylists managing their own appointments, all of which are now pre-paid.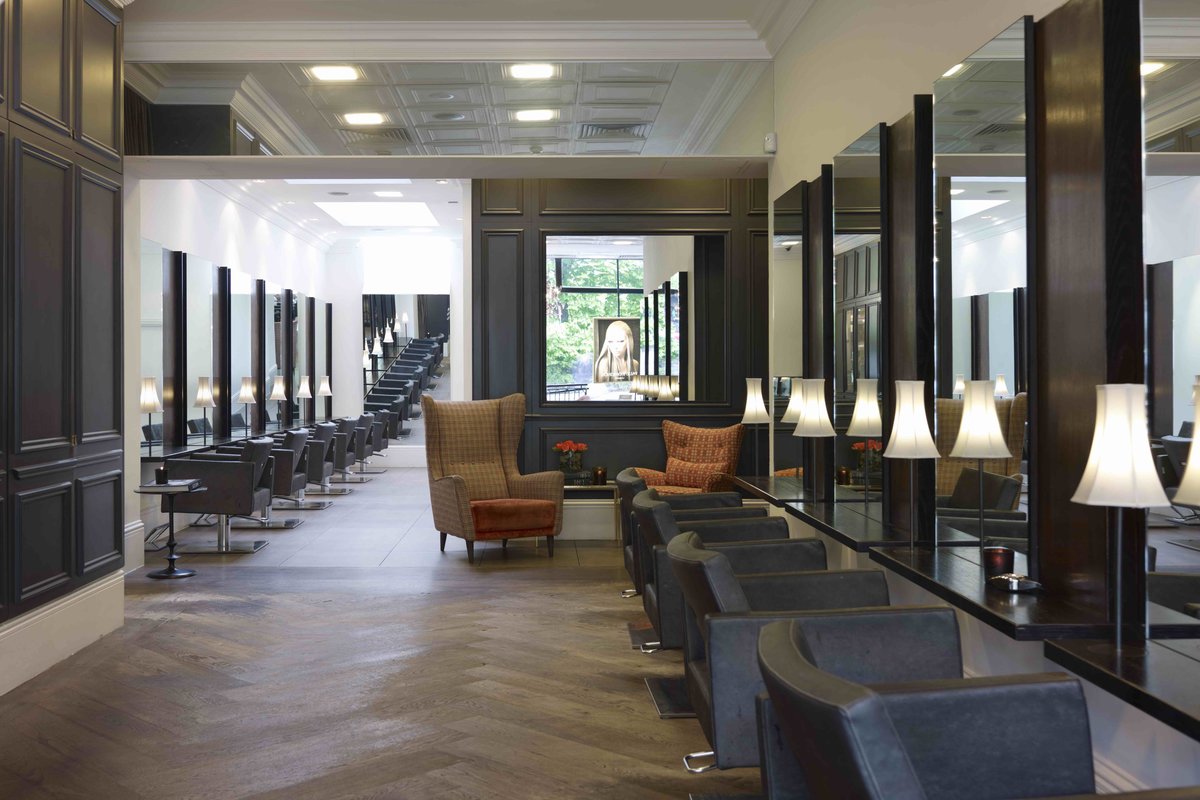 What does a typical day at work look like pre- and post-lockdown?
Michael: Before lockdown, the team of 50 kept the pace buzzing, but with double shifts across 7 days (7am – 10pm) we gained a more serene environment. Now as a post lockdown hairdresser, we've caught up with the backlog (we had a 3000-person waitlist when we reopened!) we're running 10 weekly shifts instead of 14 and the team are more focused and productive with the hours they have. Each stylist has two positions so they can alternate seats between clients while the other seats are sanitised ready for the next use.
Paul: The main difference post-lockdown is that you need an additional 15-20 minutes to prepare yourself for the day. We have our temperature checked every day, and then we sanitise and change into a different set of clothes and shoes that we then change out of again when we leave the salon. Working hours have also changed as we're now operating from 8am to 9pm.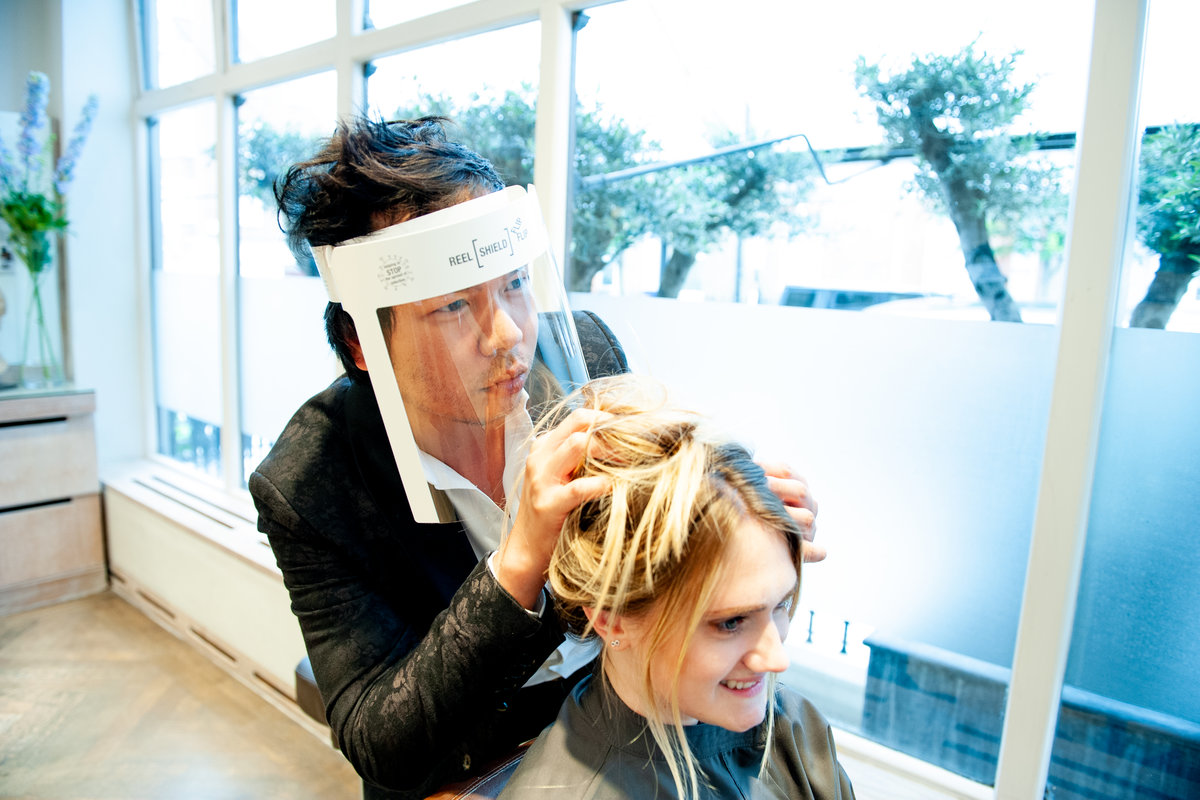 What 'lockdown locks' horror stories can you share based on your experiences?
Michael: Most clients accepted the situation and adapted to a new look with help from our colourists or styling tips to get them through. I think lockdown boredom had a few people behaving in odd ways like having their friend put supermarket colours on their hair claiming they knew what they were doing.
When this is on a client that you know has appreciated the finesse we work to on their hair for 20 years it seems illogical. There were some shocking colours and embarrassed clients.
Likewise a few men who simply couldn't wait (despite all sorts of requests, we wouldn't break lockdown rules) and had wives chop a bit off the bottom and then they'd clipper a bit off the sides and create some really odd clunky looks. But I guess in lockdown no one was looking too hard and few cared too much.
It's common for fringes to get shorter and shorter when people attempt them at home. One client ended up clippering the whole lot off to a Number 1 in frustration.
Paul: I've had a couple of men with haircuts by their girlfriends that weren't great and needed cleaning up but on the whole everyone has been pretty good. At the beginning of lockdown they might have cut their own hair but towards the end they left it or tied it up, knowing that salons would open up again soon.
There has been quite a lot of at-home bleaching, which is going to require some more maintenance and time to grow out but on the whole everyone has been pretty good. I think it also helped that we hosted Zoom consultations throughout lockdown so clients were always given professional advice.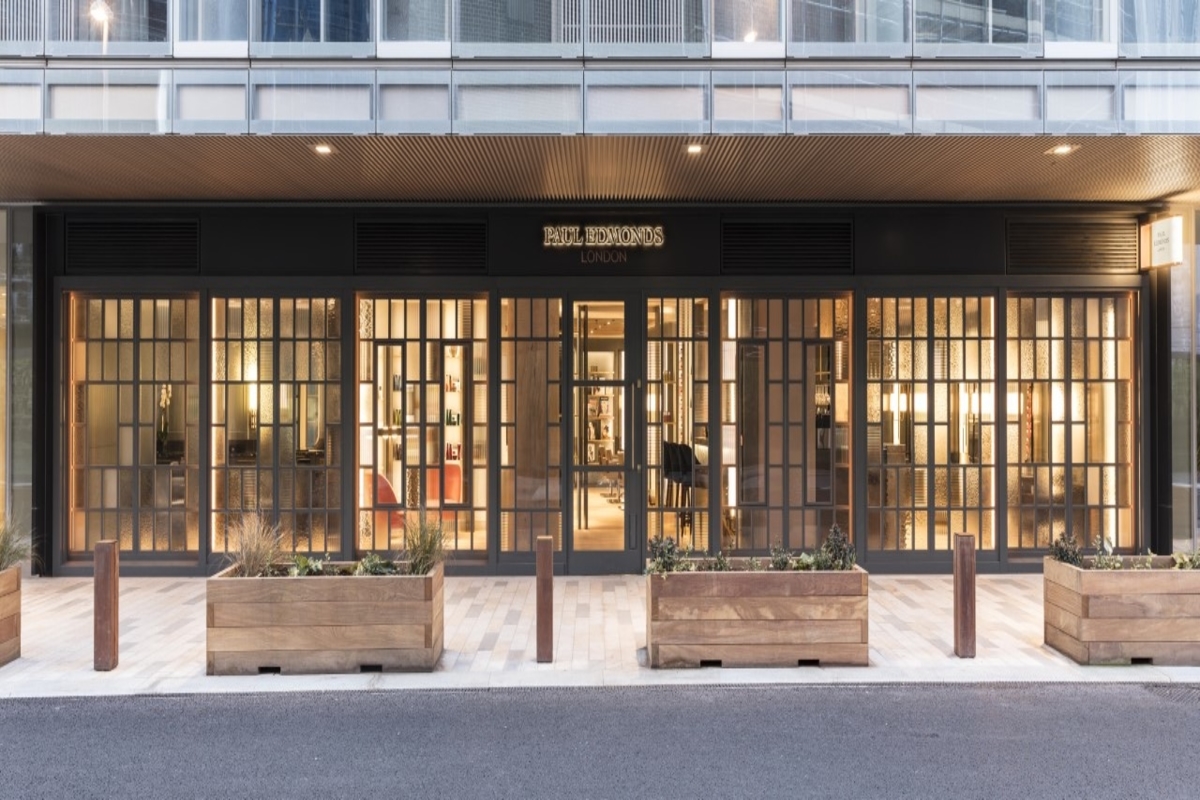 Have you noticed a change in what people are asking for pre- and post-lockdown?
Michael: More grown-out fringes and generally more people are enjoying their hair longer, especially the men. We were never into brutal clippered hair for men but there's a general trend to accepting a longer 70s look, channelling Dennis Waterman or Robert Redford for a bit more glam.
Paul: The majority seems to have got used to doing their own hair by now but were desperate to treat themselves as soon as salons opened again. Most were tired of looking after their own hair, and just wanted someone else to do it for them after so long.
Habits have had to change during lockdown as there hasn't been a choice. People have got used to practising 'easy care hair', not bothering to do much to it unless they're doing a Zoom call. So most will be used to their hair styling routine being much more casual. I think this will continue to be a trend, but with some expert help on how to do their hair themselves, such as product and styling tool recommendations to make it easy for them to create 'styled' hair at home.
I have also noticed that clients have been growing their hair and not colouring it themselves, and some have even decided to stay grey now. They'll most likely opt for just a slight change, refining the grey look with darker or lighter highlights to make it look edgier and more styled.
Men are deciding to leave it a bit longer then they normally would as lockdown has shown them that it suits them or they prefer it to their usual, shorter style. Or if they shaved it off during lockdown, it's likely they'll keep it that way.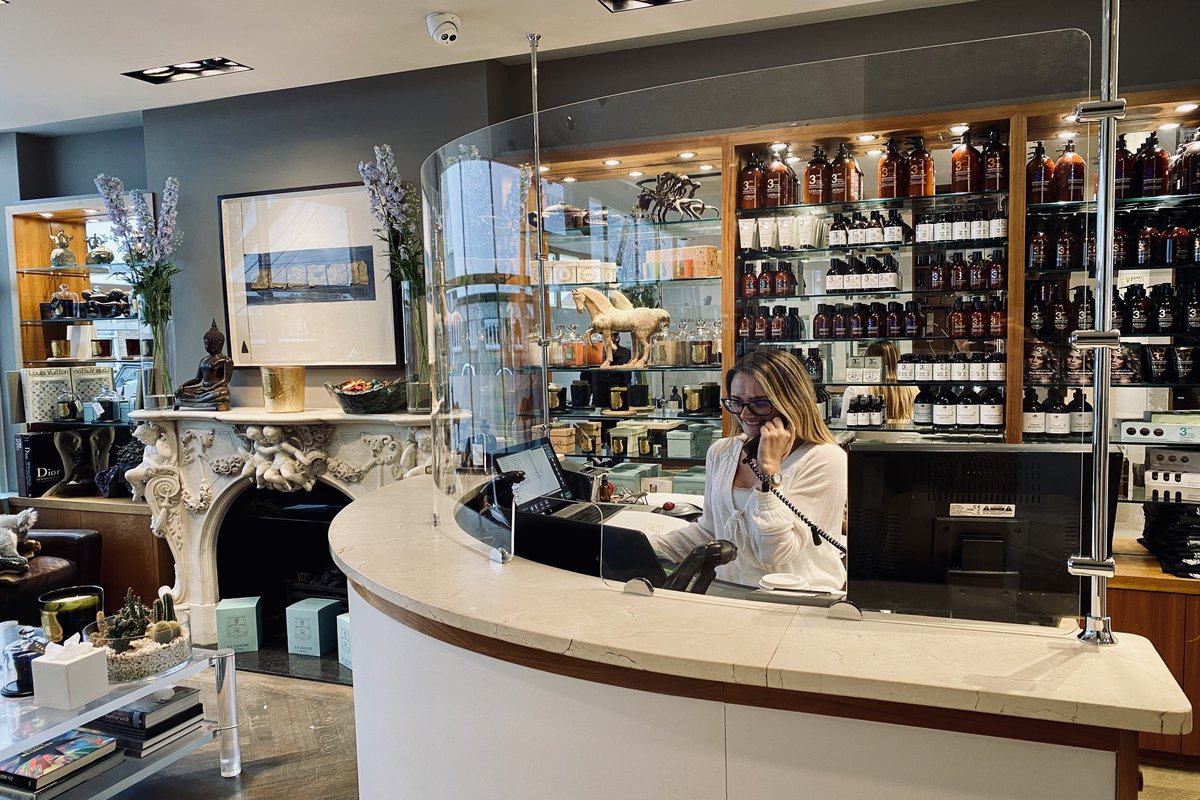 What do you talk about with clients now holiday chat is a bit of a taboo topic?!
Paul: Mostly Coronavirus! Whether the client has had it or not, and if they did have it, how did they cope and what their experiences were. Otherwise, it's mostly hair talk! We discuss things like how their hair habits have changed during lockdown and how they've felt about their hair during the long time away from salons.
We revisit their past styles and styling habits and work out how they're going to look after their hair going forward, what products to use to get the best results at home, and how they're going to continue styling their own hair, with minimal effort but maximum results.
Enjoyed 'Confessions of a post lockdown Hairdresser'? Read Confessions of a Spin Instructor for more.
Michael Van Clarke heads up his world-class team of 50 hairdressers and beauticians in his townhouse salon, right in the centre of Marylebone. Appointments can be made here.
Award-winning stylist Paul Edmonds has two salons in London: a Knightsbridge salon that is inspired by a Georgian townhouse, and Shu Uemura's UK flagship salon located at Battersea Power Station. Appointments for both can be booked here.
By Rosie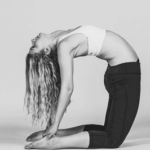 After graduating from Cambridge University with a triple First, Rosie decided to pursue a career in the fitness industry rather than follow the traditional path of her peers in investment banking. Unable to shake off the fast-paced routine she developed in her City job, she achieves balance by winding down in yoga sessions, escaping on fitness retreats, and going for extended brunches that somehow seem to wind up in a hidden gem of a cocktail bar.