Curious about the exercise benefits of spinning? Aside from being a great mood lifter, it's a low impact, full body workout that works everything from your legs to your core. But finding the right tribe is essential. One of London's top spin instructors Rebekah Abdeen will help you to become a convert…
Love it or hate it, there's no denying that spinning, indoor-cycling, Accelerate-ing, Fly-ing, Soul-ing & Peloton-ing, has taken over the global fitness landscape. My nine year journey has been a life changer, both on and off the bike.
There's a huge amount of time required to plot, plan and substitute any kind of sleep with parties-for-one at 11:47pm when it comes to spin class preparation. As well-rehearsed as those mind-blowing 45 minutes may appear, the struggle can be real and the amount of time spent working on just one class may actually be much greater than anybody could anticipate.
Spin is unlike any other form of group exercise. The music selection, journey and sheer amount of energy required can either leave you with that euphoric sensation you haven't felt since you last lost your soul on the terrace in Space, or wondering where the hell you can get 45 minutes of your life back? Along with your £25 investment.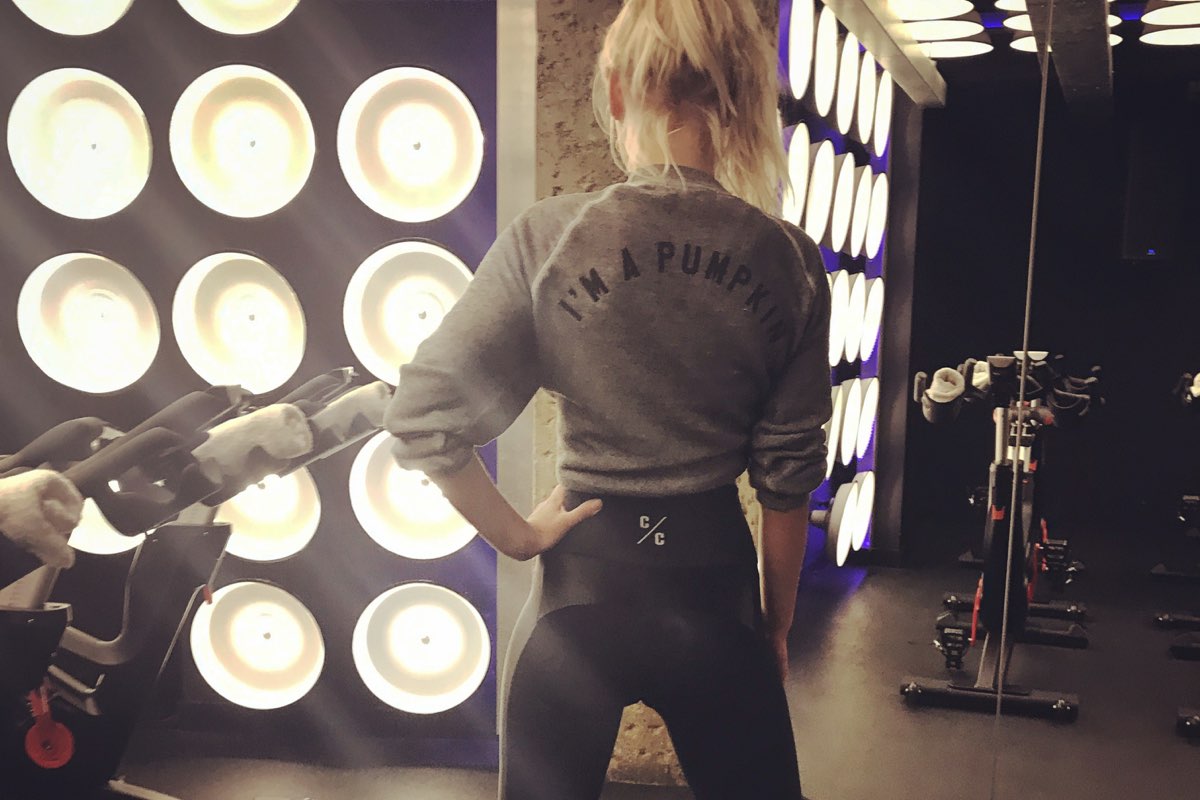 So is there a recipe for success when it comes to preparing a psychedelic spin class?
I currently teach up to 7 classes per week in London, which as I've matured, I've come to realise is a number my body can handle without rejecting itself. That also means however, I have 7 different playlists to create, because for me music and journey is everything in a class.
I fell in love with the world of indoor bikes almost a decade ago, but I would be lying if some mornings I wasn't thinking, 'what the f*ck are you doing?!' when the alarm echoes around the bedroom at 5:30am.
My ultimate struggle day but with the biggest reward is Friday. Two morning classes, after a full week of teaching alongside various other 'adulting' duties and commitments. The crowd in my class is always incredible whatever the day, but there's a certain magic on Friday morning, a kind of London team spirit I just can't quite explain. Here's roughly what goes through my head…
Thursday Evening…
6:30PM:
"I should carb load." *Makes wholewheat pasta with peas, feta cheese and rocket salad.*
8:15PM:
*Procrastination. Any Will Ferrell movie*
10PM:
"I should start my playlist for tomorrow morning… Sh*t someone's doing the double… Make that, 'I should start making 2 playlists for tomorrow morning'."
11:45PM:
"There is No good new music." *Pulls out favourite Faithless remix* "It is Friday after all!"
*Sets 4 alarms, closes laptop, closes eyes…*
01:30AM:
"…I'm the left eye, you're the right… Would it not be madness to fight? We Come One!…."
"I need to get the dogs vaccination record stamped…"
"Everything is Changing, and I've been here for too long!"
"FFS Rebekah, Go to SLEEP!!"
Friday Morning…
5:30AM:
*Insert Radar Alarm Tone* (The most infuriating of all Apple alarm tones)
"What is Life?…"
6AM:
*Yorkshire tea. Black. 1 brown sugar. Playlist adjustments round 2…*
"I'm not feeling track 5 of playlist 1…"
6:30AM:
*Searches around bottom of bag for soggy mic sponge. Puts on P.E.Nation rocket leggings; it's Friday. Grabs all assortment of cables and devices, you know, just in case one self-implodes.*
(Eat your heart out Mark Zuckerberg!)
6:45AM:
"I better leave before the Hammersmith Flyover becomes Beijing."
7:15AM:
*Arrives Core Collective. Press London Immunity shot. Cappuccino with coconut milk. Coconut porridge with maple syrup.* (I like coconut)
7:45AM:
*Playlist adjustments… Round 3. Human battery level 50%. Loading the Friday Feeling…*
"Ah Yes! That is a tune!"
8AM:
*Distracted by Instagram stories.*
8:15AM:
*Playlist adjustment… Round 4!* "Ok come on Rebekah, get your sh*t together now."
8:30AM:
*Several friends & familiar faces descend upon the Core Collective Kitchen*
In my head: "You better go downstairs Rebekah, you need to set up your class"
*Enters the spin studio 1 whole hour before the scheduled class start time…*
8:45AM:
*Sitting on the bike* "That track is almost 100rpm" *Changes it to a High Contrast favourite*
"I'm going to switch tracks 5 & 8, I think they work better in that order…"
8:55AM:
"8, 7, 6, 5, 4 ,3, 2, recover…" *Studio door bursts open* "Morning!! How are you Rebekah?!" *Rider proceeds to place 2 towels, a pair of cleated shoes & 2 water bottles on a front row bike* *Scrambling to change the track* "Yes I'm great thank you!"
*Climbs off bike & resigns oneself to the fact playlist preparation is now officially over.*
9:15AM:
Studio starts to fill. Organised chaos ensues.
9:29AM:
Door closed
9:30AM:
Go Time! In my head: "Not today melancholy withdrawal… Not today!"
10:16AM:
"OH MY GOD THIS IS THE BEST THING IN MY LIFE! I'M CONVINCED WITH ALL MY LIFE CHOICES! TIRED? ME?! NEVER!! BRING ON 10:30AM!"
… And so it continues…
Is there a recipe for success? Absolutely. Are we all winging it? Probably. Would we have it any other way? Hell no.
The rollercoaster ride of life, so eased by the rollercoaster ride of the indoor-bike. To the instructors, the class-goers and all the people who understand, it's not about the bike… Set that alarm, roll out of that bed. Drink that 5th espresso and Ride It like you Stole It.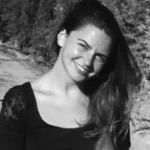 Hettie is the editor and co-founder of DOSE. A keen runner, she's also partial to a blast of high-intensity and hot yoga. A country girl at heart, she divides her time between London and the lush rolling hills of North Devon. When she's not jetting off on her next adventure, Hettie can be found in a candle-lit alcove with a laptop, a spaniel and a full bodied Malbec.