We don't need to lecture you about the dangers of excessive drinking in 30 degree heat. Why not re-define the par-tea experience by rustling up some cocktail inspired iced teas instead. Here's some inspiration for your picnic basket…
T2 Berry Fizz
You'll need
8 teaspoons Twinkle Berry
4 teaspoons Citrus Punch
4 teaspoons Very Berry Fruitea
500 ml/17 fl oz soda water
1 orange, juiced
Frozen berries, to garnish
2L T2 Jug-a-lot
How to
Add teas to the infuser of your 2L T2 Jug-a-lot and half fill with boiling water. Infuse for 30 minutes then remove infuser and leave to cool for 1 hour.
Add soda water and orange juice. Fill with ice and decorate with frozen berries. Stir well and serve.
Makes 2 litres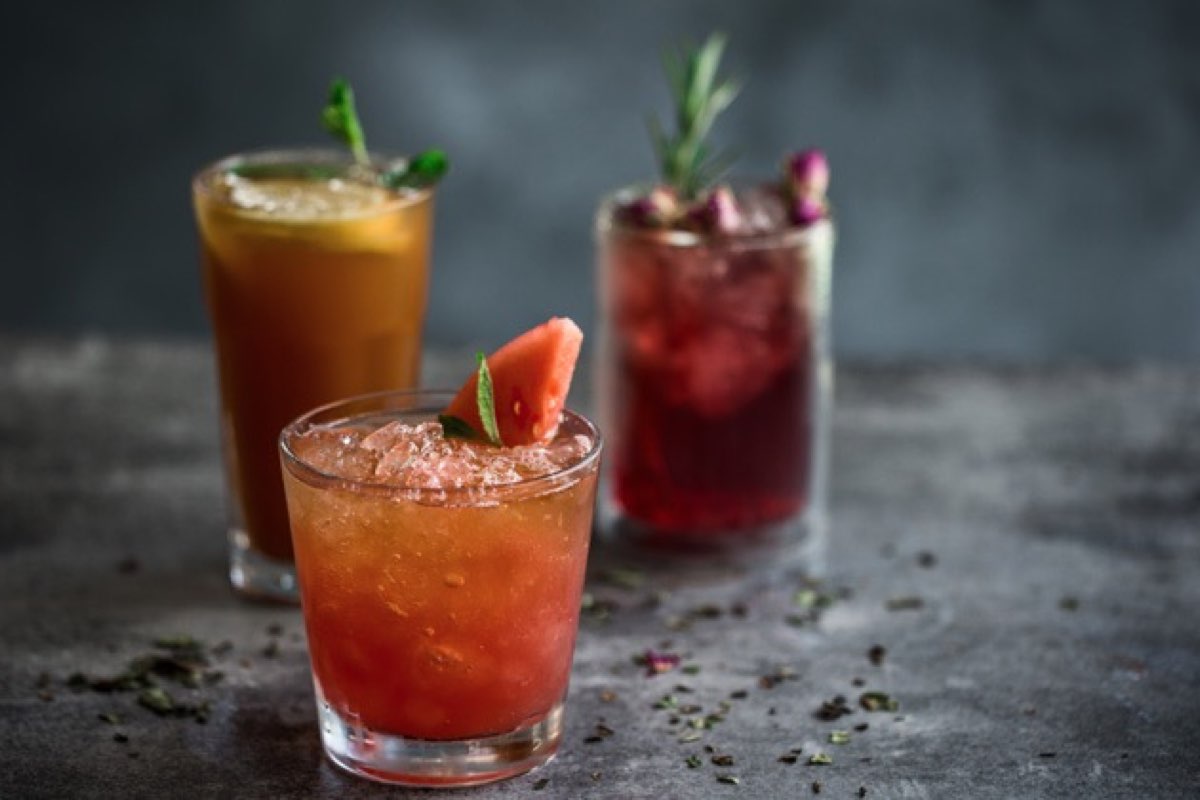 T2 Rose & Watermelon Ice Tea
You'll need
12 teaspoons White Rose
180 ml/6 fl oz rice malt syrup
Ice
250 ml/8.4 fl oz pureed watermelon, plus several slices, to garnish
T2 2L Jug-a-lot
How to
Add the tea to the infuser of your 2L T2 Jug-a-lot and half fill with 80°C/176°F water. Infuse for 5 minutes then remove infuser, stir in rice malt syrup and leave to cool for 1 hour.
Add watermelon puree to cooled tea, fill with ice and decorate with watermelon slices. Stir well and serve.
Newby's 'Green Mojitea' iced-tea recipe
You'll need
4-6 Newby Green Lemon Tea Bags
3 Tablespoons of Sugar (optional)
600ml Sparkling Water
3 Unwaxed Lemons
Serves 4-6
How to
In a large heat proof jug, brew 4-6 Newby Green Lemon tea bags using 400ml of water just below boiling (80°C). Steep for 3-5 minutes then remove tea bags.
Stir in 3 tablespoons of sugar (adjust to taste) and allow the tea to cool before adding the juice of 2 lemons and 600ml of sparkling water. Serve with ice, and fresh lemon (fresh mint optional).