Summer is well and truly underway and it's a scorcher. Any dermatologist will tell you to wear sun screen – but the truth is, they're not all created equally. In fact, some can really damage the environment, especially coral in the sea. Here's what you need to know about coral-friendly SPFs…
The background
"It is now considered essential to use sunscreen in our skincare regimes. Sunscreen prevents ageing and helps to protect our largest organ against damaging UV light. However, at the same time, more and more studies are emerging about the negative impact on the environment. With such opposing opinions, it is now hard to know what the best solution is for both the body and the environment," says Ksenia Selivanova, co-founder of skincare consultancy brand Lion/ne.
What to look out for in coral-friendly SPFs
Ksenia goes on, "the two main bad boys responsible for deteriorating coral reefs are oxybenzone and octinoxate. These are found in most chemical sunscreens. According to a study in the journal of Environmental Contamination and Toxicology, a tiny amount of oxybenzone can deteriorate and bleach a coral. In fact, one drop can contaminate 15,000,000 litres of water. That is equivalent to six Olympic sized swimming pools. Oxybenzone has also shown to be toxic for algae, sea urchins fish and mammals. Similar findings have been made with octinoxate, another ingredient used in chemical sunscreens."
An article on Balance Me's blog reads, "compounds such as oxybenzone and octinoxate are found in 3,500 sunscreen products. This has been linked to coral bleaching." It details a 2015 study by a non-profit based out of St. John. They surveyed a popular beach in Hawaii and found that 6,000 pounds of sunscreen is deposited into the reef annually. Hawaii has now banned the sale of these chemical sunscreens to help reduce coral damage.
How to shop for sunscreen
Ksenia has some simple tips to remember when out looking for coral-friendly SPFs.
Check the formulation – the simpler the formula, the better.
Look for mineral-based products with titanium dioxide, which doesn't harm coral.
Opt for SPF lotions and creams instead of sprays. Sprays are more likely to stick to the sand than to your skin. When it rains, the sunscreen residue can seep underneath the sand, where sea turtles often lay their eggs. This can impact the hatching process #savetheturtles.

Brands to buy
Drunk Elephant Umbra Sheer Physical Defense SPF30
Oxybenzone-free and loaded with antioxidants. It's totally sheer, too, so say goodbye to white marks.
Aethic Sôvée SPF40
This holds the prestigious Marine Positive certificate, which says it all.
COOLA Liplux SPF30 Original
Reef safe, and bright, holidayish packaging too.
Sol de Janeiro My Sol Stick
It's rare to find a sunscreen in stick form. It uses no coral-damaging ingredients and is easy to spot-apply.
Balance Me Natural Protection Moisturiser SPF 20
Where titanium dioxide meets hyaluronic acid – in a super fine grade that really penetrates.
Green People Facial Sun Cream
Suitable for sensitive skin and those prone to prickly heat, and works well under make up. Snap it up at Pure Skin Lab.
The Organic Pharmacy Cellular Protection Sun Cream
Another Pure Skin Lab goodie, this is a natural, mineral sunscreen that combines zero nano particles. Plus, it leaves no white residue.
Get your weekly DOSE fix here: SIGN UP FOR OUR NEWSLETTER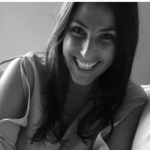 Charlotte is a London girl through and through. She sweats through spin and puffs through Pilates to justify trying the latest restaurants and devouring copious amounts of sweet potato fries, burrata and bread – preferably on holiday. Her favourite destinations include Italy, the Maldives and anywhere where the sun's shining and there's a strong breakfast buffet. She's obsessed with walking, visiting farmers' markets and reading. She's also learning to cook. Wish her (and her husband) luck.