Ever find yourself wondering how "some people have all the luck"? This is probably what fellow bar goers were thinking when I won the top prize of Mahiki's legendary wheel of fortune, not once, but twice. In the same evening I might add. I can't help thinking they were the lucky ones by the state of my hangover the next day. Brandy and champagne is a lethal combination.
I'm now learning to guzzle less and taste more, which brings me to Mahiki's healthier, grown up contemporary, Laki Kane (Polynesian for 'lucky person'), who prides herself on purity, but still knows how to party. Dare I say, a healthy hedonist? This is partly thanks to her award-winning head bar-tender Georgi, the man behind the magic of Mahiki Bars for the past decade.
Among an array of rum flavoured cocktails, find fresh coconut water, kombucha and four of the signature cocktails; Laki Kane, Tropicolada, Fatal Attraction and Southern Lights, served alcohol free. Possibly what you should make the switch to after your second round, you won't be able to tell the difference by then anyway.
I know what you're thinking, how can a rum bar be classified as "healthy"?  Well, it can't. But rum is a lot healthier when distilled in a 60-litre copper alembic pot, making Laki Kane the first bar in the world to create premium drinks without the use of refined sugars. All artisanal syrups and garnishes are made in-house, processed using their own sugar cane mill, so you can enjoy the subtle flavours and aromas that come from natural ingredients.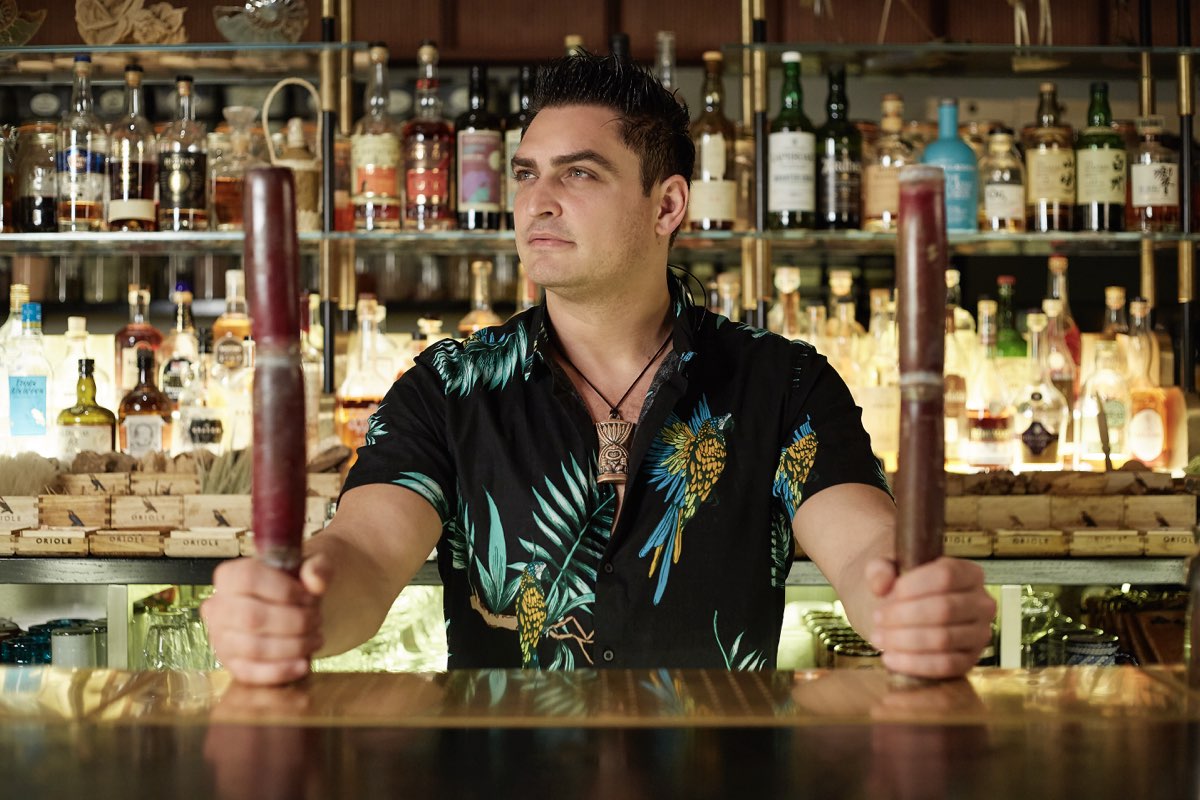 If you want to see where the magic happens, venture upstairs to The Spiced Dry Rum Club. Laki Kane's exclusive upstairs bar that hosts a unique rum experience, run by London's top rum experts. Go on a rum discovery through the past, present and future of rum, where you have a chance to create your own bottle personalised to your taste. During the 3.5 hour experience, you will learn about the unique Laki Kane re-distillation process, indulge in rum tastings, experiment with different rum-based cocktails and use their own hand-made, copper, alembic pot-still to re-distill your own, based on the exact natural ingredients that match your desired taste. Each one of your unique distillations will be recorded so that bottles can be re-ordered in the future.
As for the food menu… it has been designed by renowned chef Michael Moore and features tropical-inspired dishes to compliment the cocktail offering. Starfish vegan toastie anyone? Other stand out items include a bucket of mussels with lemongrass, ginger, chilli & coriander and lobster served with samphire and sea lettuce.
Laki Kane gives back too. When spirits are aged in barrels, a little of the liquid evaporates over time. Traditionally, this loss is called the 'angels' share'. To extend this concept Laki Kane allocates a percentage of the price of every 'Angel Islington' cocktail she sells to local charities in Islington.
Some say luck isn't "just luck"; it's a mindset. A clear mindset at that, and far more easily cultivated when not intoxicated.
Address: 144 – 145 Upper St, London, N1 1QY​
Tube: Highbury & Islington (Northern, Victoria)
Laki Kane launches on 6th July 2018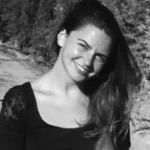 Hettie is the editor and co-founder of DOSE. A keen runner, she's also partial to a blast of high-intensity and hot yoga. A country girl at heart, she divides her time between London and the lush rolling hills of North Devon. When she's not jetting off on her next adventure, Hettie can be found in a candle-lit alcove with a laptop, a spaniel and a full bodied Malbec.