Stuck for weekend plans? Head to Carnaby Street. A vibrant shopping destination catering to all your wellness needs.
Start the day with healthy wholesome grub at Detox Kitchen, followed by a round of down dogs at Triyoga, a facial at Estée Edit and piscos at Señor Ceviche. Kit yourself out in the trendiest gear in the process. You may even bump into some of the world's top athletes at the Pro:Direct store…
Here's our guide to working out, eating well and enjoying a healthy indulgence in the beating heart of the Capital…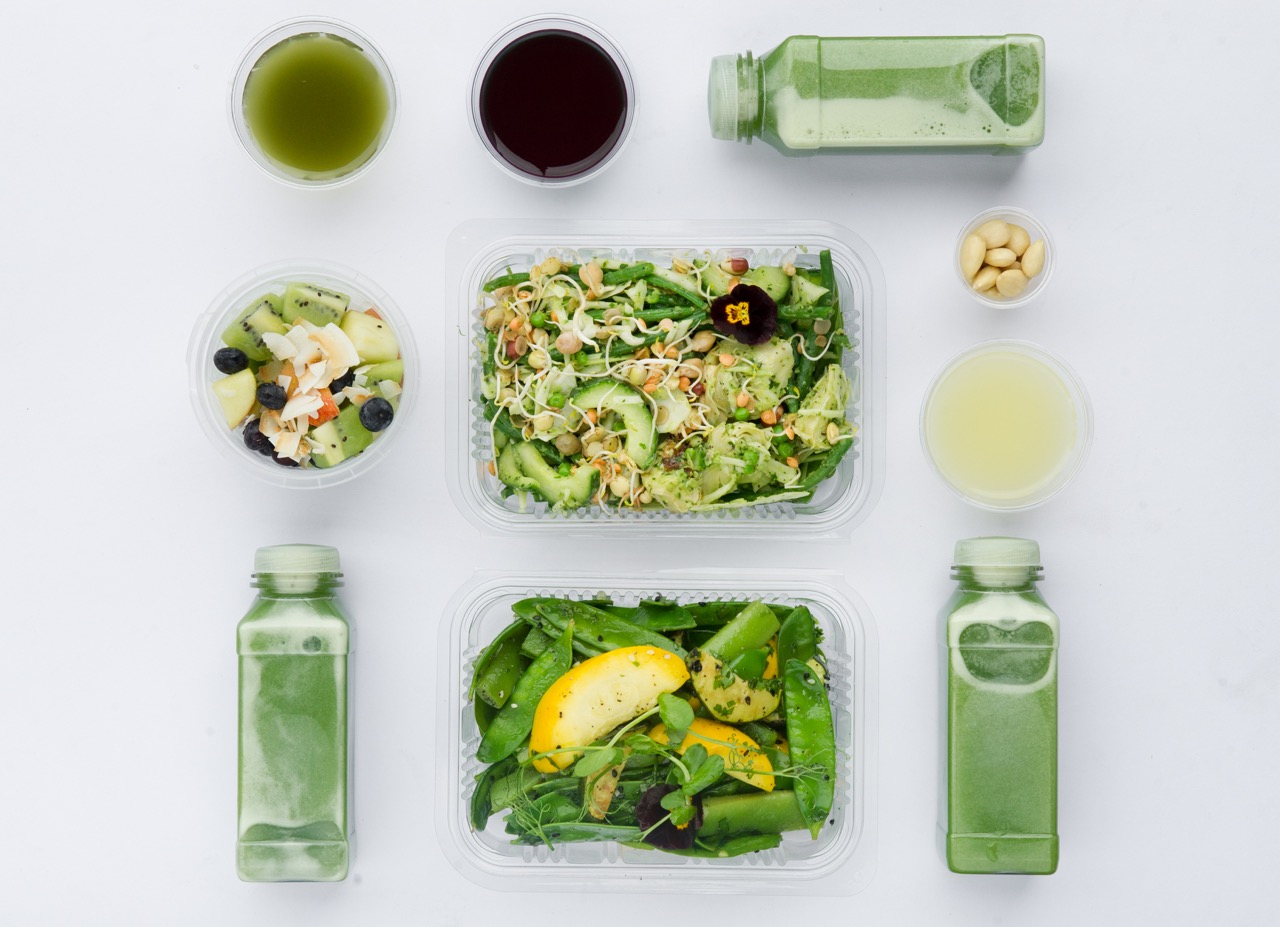 DETOX KITCHEN
What: A healthy, wholesome spot with food that's as pretty as a picture. From egg wraps to beautifully decorated nut butter toasts, everything is packed full of goodness and designed to sustain you.
Where: 10 Kingly Street, W1B 5PJ. Also accessible from Kingly Court.
Tip: Peruse the Detox Kitchen Bible cookbook whilst eating your breakfast for some culinary inspiration – they have copies in store.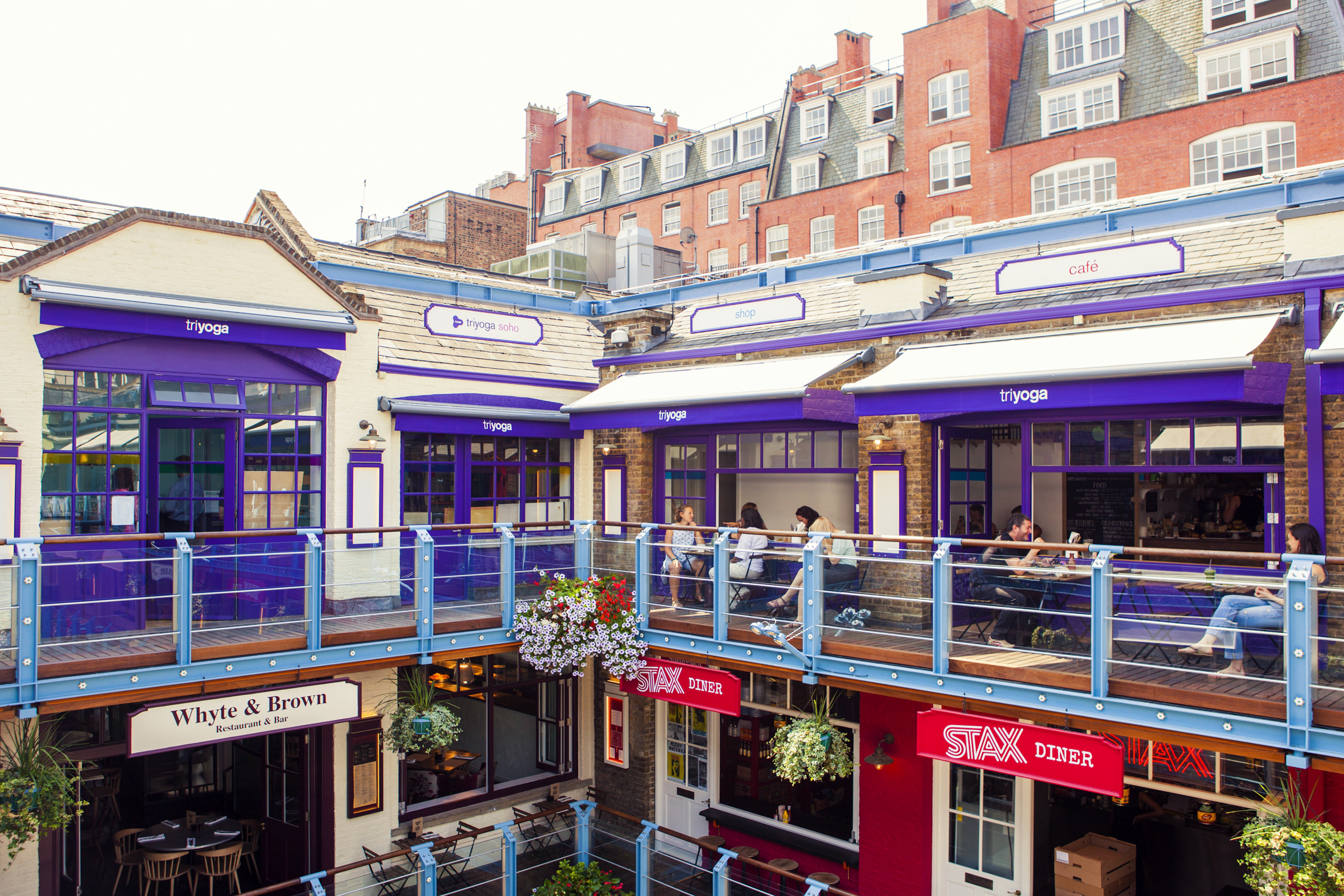 TRIYOGA
What: Nestled under the serene white canopy of Kingly Court, the Triyoga space has three yoga studios including infrared for hot classes and treatment rooms. We took the Yoga Level 1 – 2 class with Lisa Sanfilippo and loved the calming sense of community she creates.
Where: 2nd Floor Kingly Court, W1B5PW
Tip: On a Saturday morning Triyoga run teacher training sessions, so the space is buzzing with learned yogi's who inspire you to take your practice to the next step.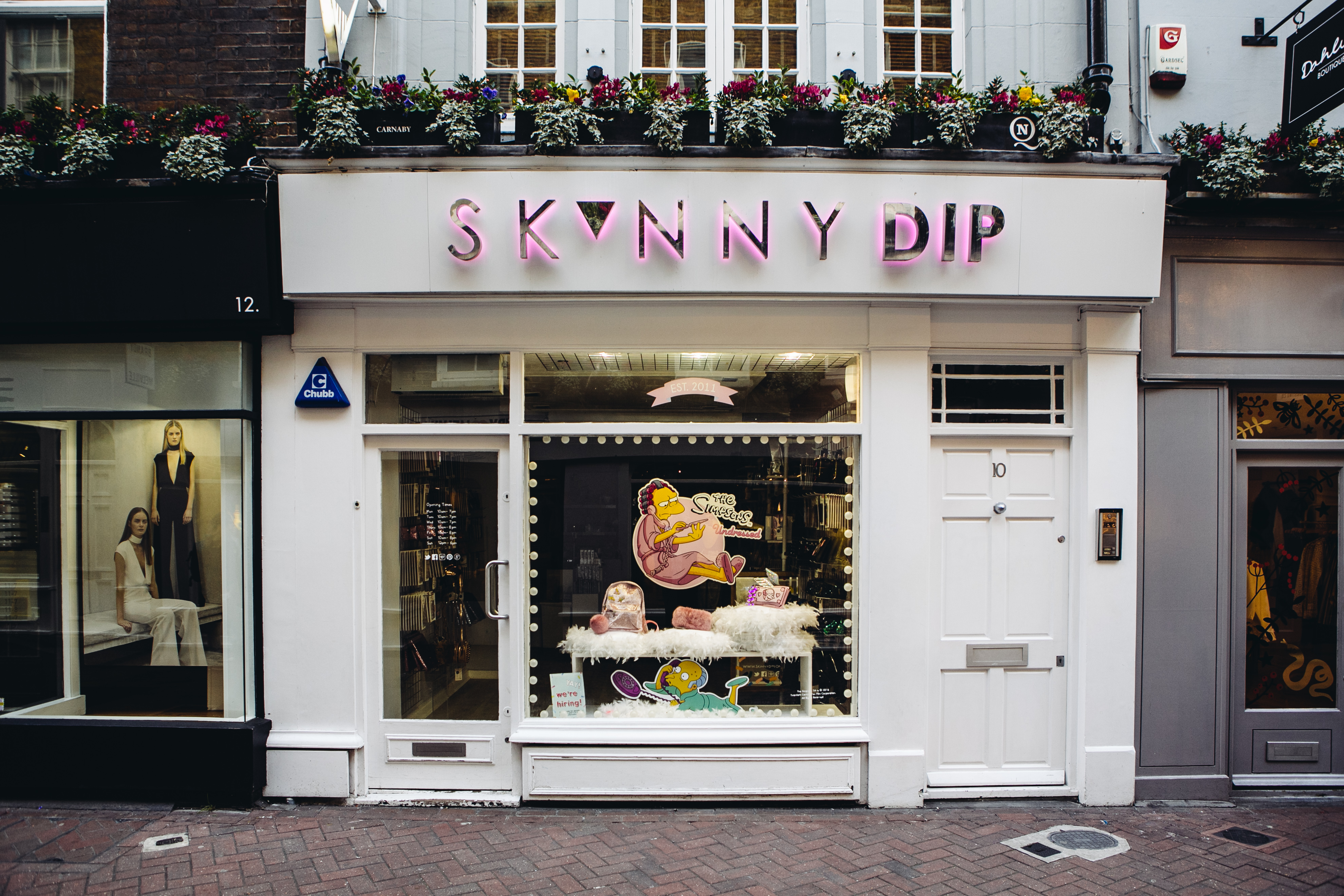 SKINNY DIP
What: This little store is full of very fun and unashamedly girly accessories. The playful pink space is packed full of bags, phone cases and great gift ideas.
Where: 10 Foubert's Place, W1F 7PF
Tip: Your love for avocados can go so much further than your breakfast plate. Want a phone case covered in avocados with googley eyes? We thought so…
PRO:DIRECT
What: You would never guess that this impressive, digitally driven sports store began life as a small online business based in Devon. The Pro:Direct store feels like a real brand experience and is designed to be totally adaptable and changeable – just like a website's homepage.
Where: 19 Foubert's Place, W1F 7QE
Tip: Follow the brand on social media to keep up to date on their cool in-store launch events. Think Andy Murray, NBA teams or your favourite footballer. You can also catch live football matches and even play Fifa in here!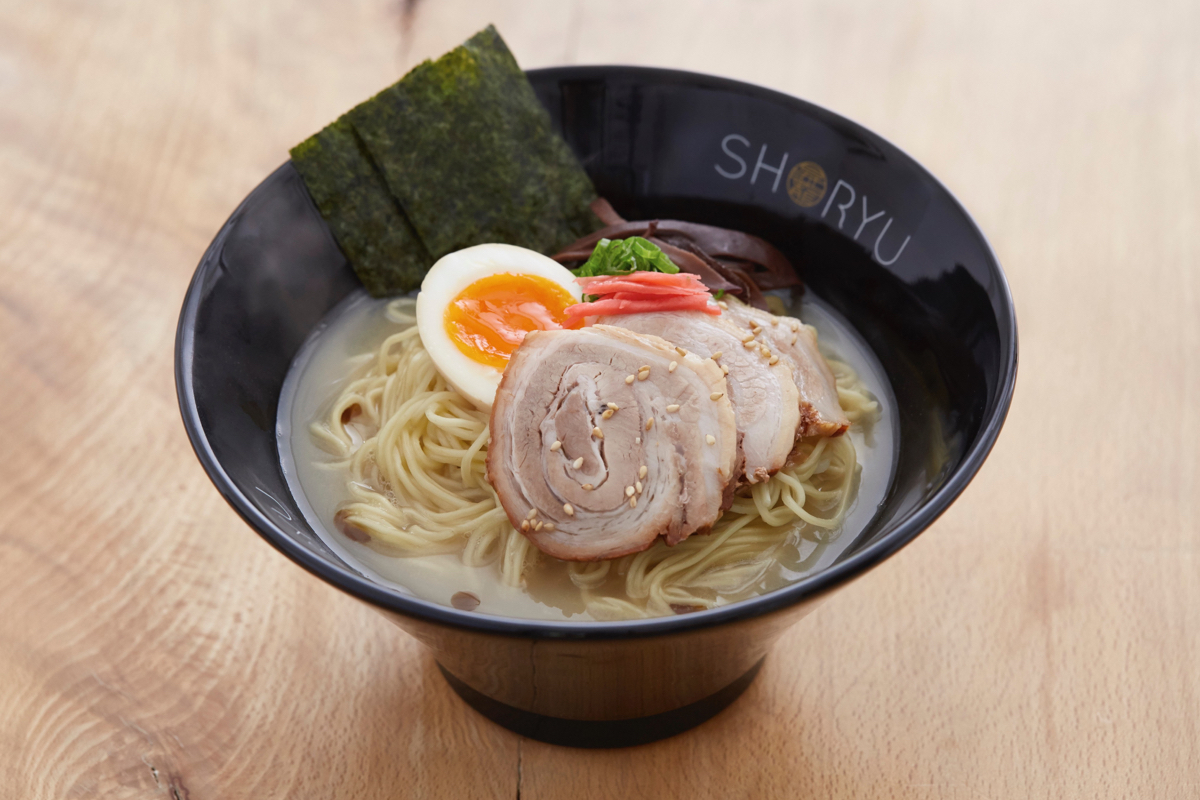 SHORYU
What: Delicious, slurpable ramen with intensely flavoured broths. The Japanese dish is becoming a favourite on the Soho foodie scene. But don't overlook the dumplings and the pork belly bao which are seriously good. They have gluten free noodles or bao buns on request.
Where: G3-5 Kingly Court, W1B 5PJ
Tip: You might be full of broth and bao but don't miss the sesame ice cream – a perfect little light palette cleanser.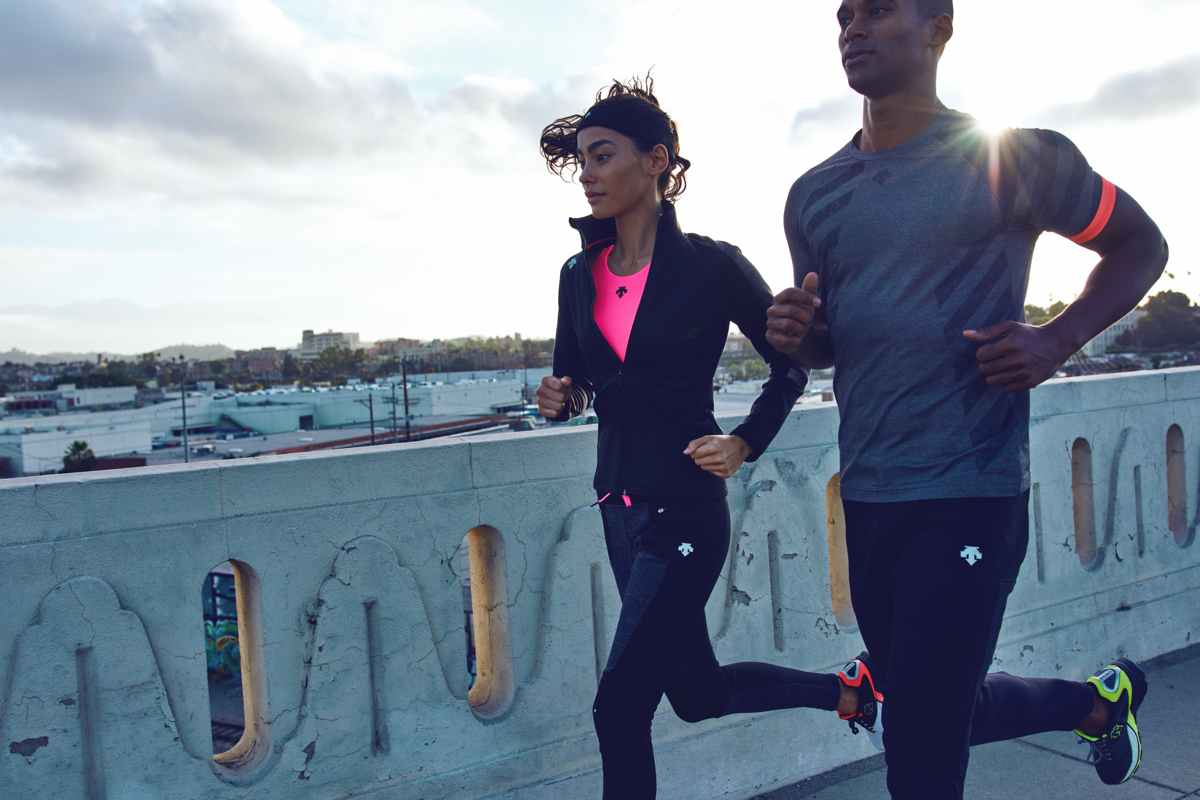 DESCENTE
What: Seriously luxury high-performance sportswear sold in a vast and beautiful space that highlights the craftsmanship and quality of the clothing. Most known for their skiwear which they started making 60 years ago, they now have lots of technical wear suitable for any sport – especially running.
Where: 14 – 16 Foubert's Place, W1F 7PH
Tip: Be prepared to invest – the pieces aren't cheap, but everything comes with a 2 year guarantee due to their impeccable high quality.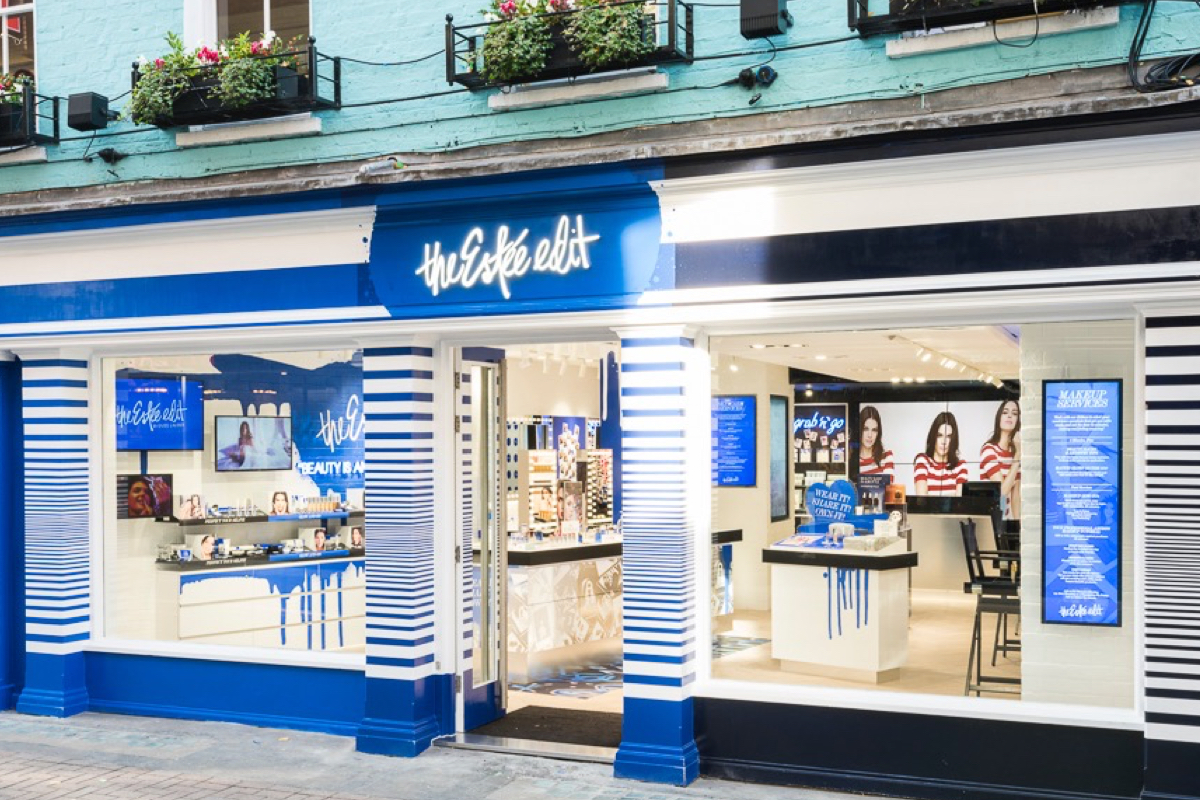 ESTÉE EDIT
What: The Estée Edit launched in 2016, positioned as the cool younger sister of the ubiquitous Estée Lauder. The Estée Edit is the London flagship where both Estée Edit and Estée Lauder products can be tested, tried and bought. You can get facials and make-up tutorials here, the price of which is redeemable against products.
Where: 46 Carnaby Street, W1F 9PS
Tip: Get the Power Nap Pamper, and book it with Martha. You will get to experience the powerful Estée Lauder Advanced Night Repair Powerfoil Mask (think robot) whilst receiving an indulgent hand and arm massage, and get an extra mask to take home with you.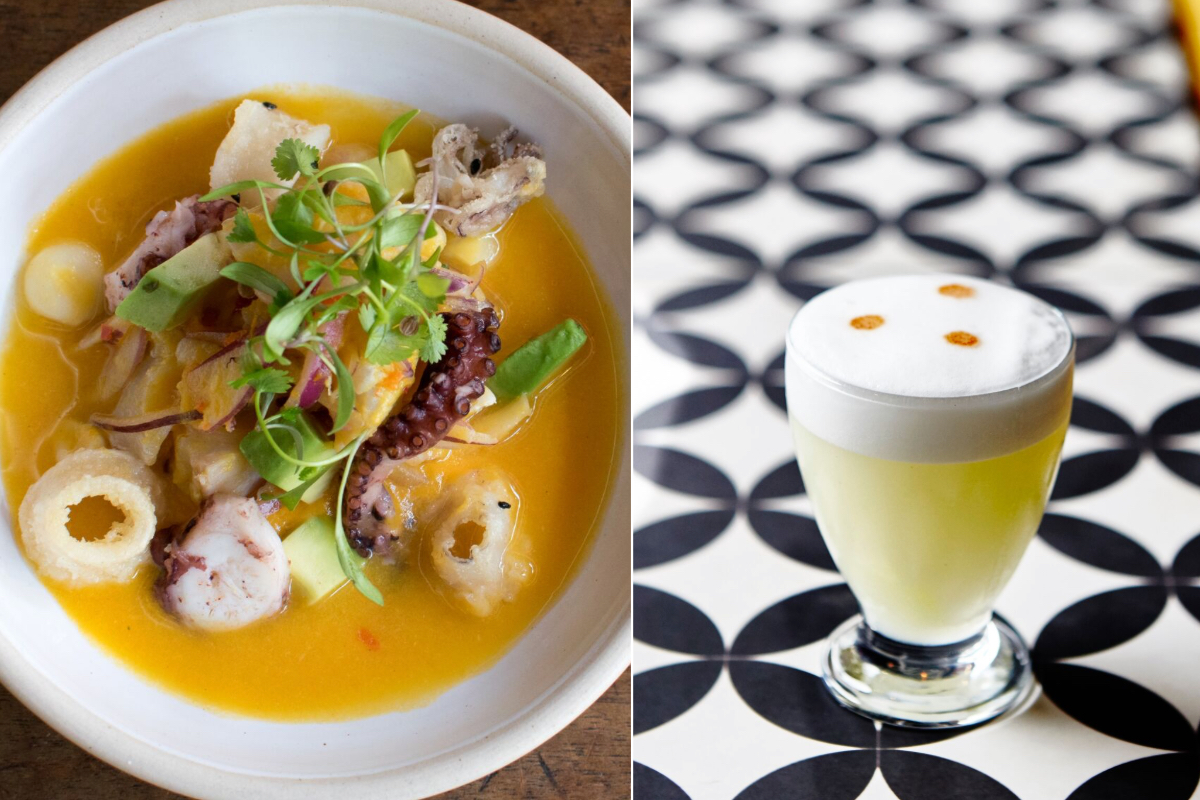 SENOR CEVICHE
What: Ah Peru. How we love you for your piscos and your fresh, delicious ceviche. Señor Ceviche is a Peruvian restaurant serving both of these favourites alongside countless other delicious dishes. All based around the idea of sharing, the small plates mean you can try more. There are lots of vegetarian options and gluten free options.
Where: 1st Floor Kingly Court, W1B 5PW
Tip: Balance health with indulgence; the Clasico Ceviche is filled with fresh sea bass and crunchy corn and vegetables, whilst the Chifa Chicarronnes is the melt-in-the-mouth pork belly which we will remember for some time… Oh and leave space for the cheesecake (but definitely share!).
(Psst… keep an eye out for the new Sweaty Betty store opening here later this Spring and the Carnaby Style Night Out on Thursday 4th May from 5-9pm. A celebration of fashion, food, beauty, lifestyle and music with exclusive offers, discounts and free experiences!)