Think CrossFit is all lifts, lifts and more lifts? Scared you'll get screamed at by big, burly competitive types and leave with a host of injuries? We sent personal trainer Alice Rickard to a CrossFit Box in Clapham, to get under the skin on this cult fitness phenomenon for your benefit. Here's how she got on…
As a trainer, who is addicted to savage workouts, one might assume that I live and breathe CrossFit. But even after undergoing two years of Olympic Lifting training, I was never tempted to join the clique. Why? Like many others, I was put off by the rumours of competitive workouts and constant injuries. Don't get me wrong, I love a spot of healthy competition, but I didn't want this to be my focus of my workouts and I certainly didn't want to get injured.
Fast forward one year and I am sat at home watching 'Fittest On Earth'. For those of you not in the know, this is a Netflix documentary showcasing the CrossFit Games. If you haven't watched it, I highly recommend it.
First of all, I was astonished by the range of workouts that they were put through, throughout the games. In my head, CF was all lifting, lifting and more lifting – that was it. Now as much as I LOVE lifting (which I really do), I like to vary my workouts as I get bored and think it's important to have a range of skills.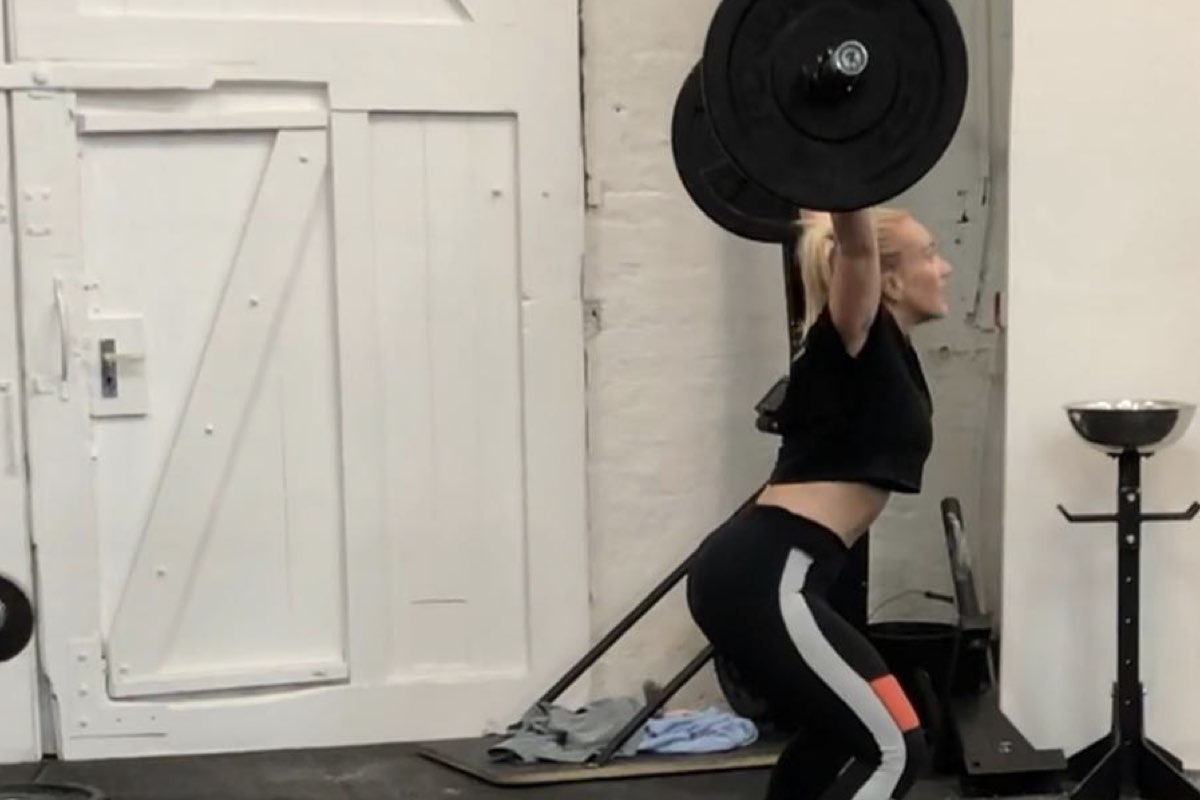 One workout had them lifting, then swimming, cross country running, rope climbing and open water swimming. It really is as the name suggests: CrossFit.
In the same week, I was talking to my dad about the documentary and he responded with "Oh yeah, Ive seen it. I've started doing CrossFit, it's really good". What?!! My dad was doing CrossFit. I couldn't get my head around this and it was finally the push I needed to go and see what this was all about.
I was introduced to Gymnasium by a friend of mine, which is a box (the CrossFit name for what us class goers would call a studio) in Clapham. Before you can start going to CrossFit classes you have to complete either 1-1 PT sessions or a certain amount of beginner classes, to make sure you can master the lifts and movements that will be required in class.
Suddenly I am wondering why CF has such a bad name. Other fitness studios wouldn't require you to do that. You can go and do a class with 40 people in it, having never picked up a dumbbell. So before you are put off by the fact you have to walk before you can run, think about how important it is to get the foundations right before you add.
As a qualified trainer, with previous olympic lifting experience, I was able to start the group classes straight away. Emailing Jack the owner on a Wednesday he booked me in for the Saturday class. I mean why wait until Monday!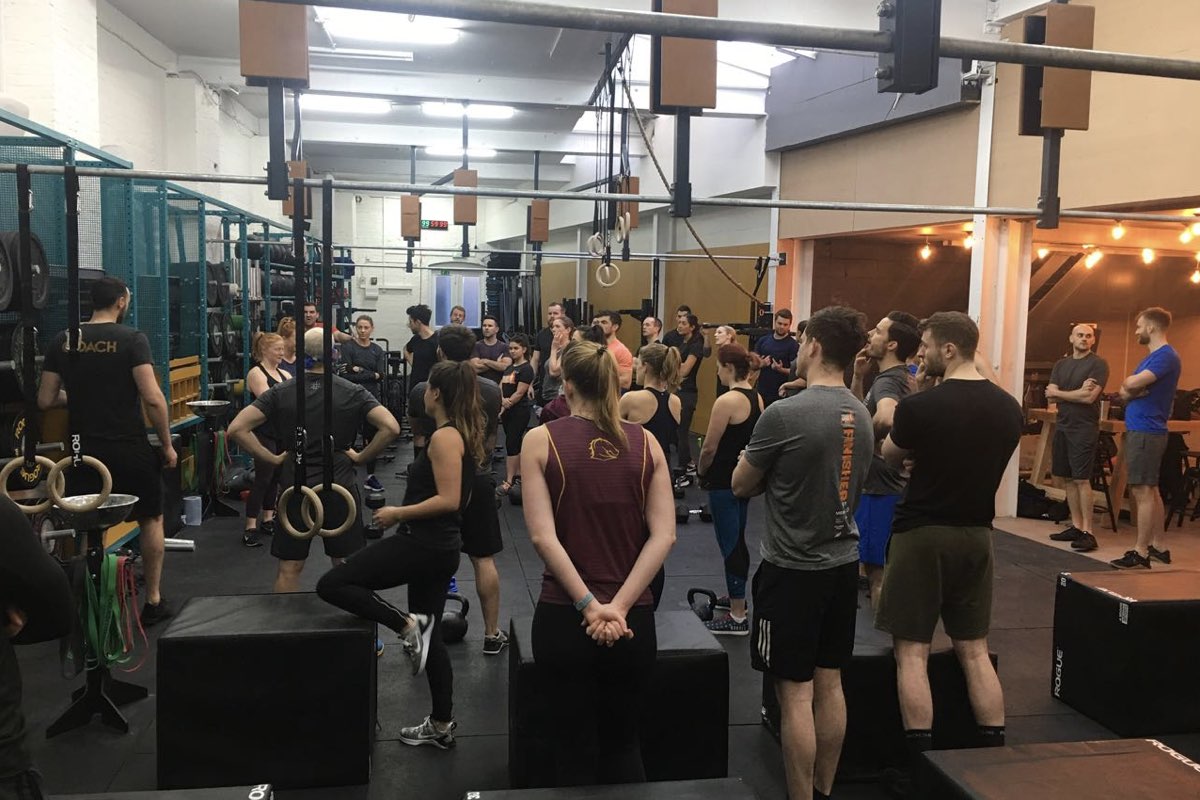 SATURDAY
I arrived at my first class and unlike other studios where you are waiting outside for the class before you to come out and judge what state they are in, we were in the thick of it. Gymnasium is one large garage style room. All I remember was seeing a sea of bodies and hearing a lot of clinking of all the bars being thrown on the floor. Everyone looked pretty blasted. I was concerned.
After they had all left, we were checked off a register and I was introduced to everyone as I was the newbie. Everyone seemed surprisingly friendly – not the competitive, ego filled room I had expected to walk into. Luckily for me the first workout was 'Cleans'. An olympic lift, which involves lifting the bar from the floor into a seated front squat.
The first half of the class was spent warming up, mobilising and learning technique from our coach, who was keeping a beady eye on our form. After that were given our WOD (Workout Of Day). A set of exercises you were given to do FOR TIME, so as fast as you can.
Well, once I heard this my competitive nature kicked in. I was not coming last, and ideally coming first. 50 cals on the Assault bike (if you have never tried one of these, they are also known as the Devil's Bicycle), then a ladder of Cleans and Push Ups.
The clock started and I went IN. I have never cleaned so quickly or banged out so many press ups in such a short space of time. I gave that workout absolutely everything and as a result finished it first but also destroyed myself.
I left my first class feeling quite confident that I had done well but worried how on earth I was going to perform like that every class.
MONDAY
Again once I arrived, I was kindly greeted and introduced to everyone as the new girl. Some people even remembered my name from the last workout. This place was pretty friendly I thought to myself.
Today our strength section was Front Squats and Ring Pulls, which I was excited about, as I don't do enough Front Squats and I never get to play on the rings.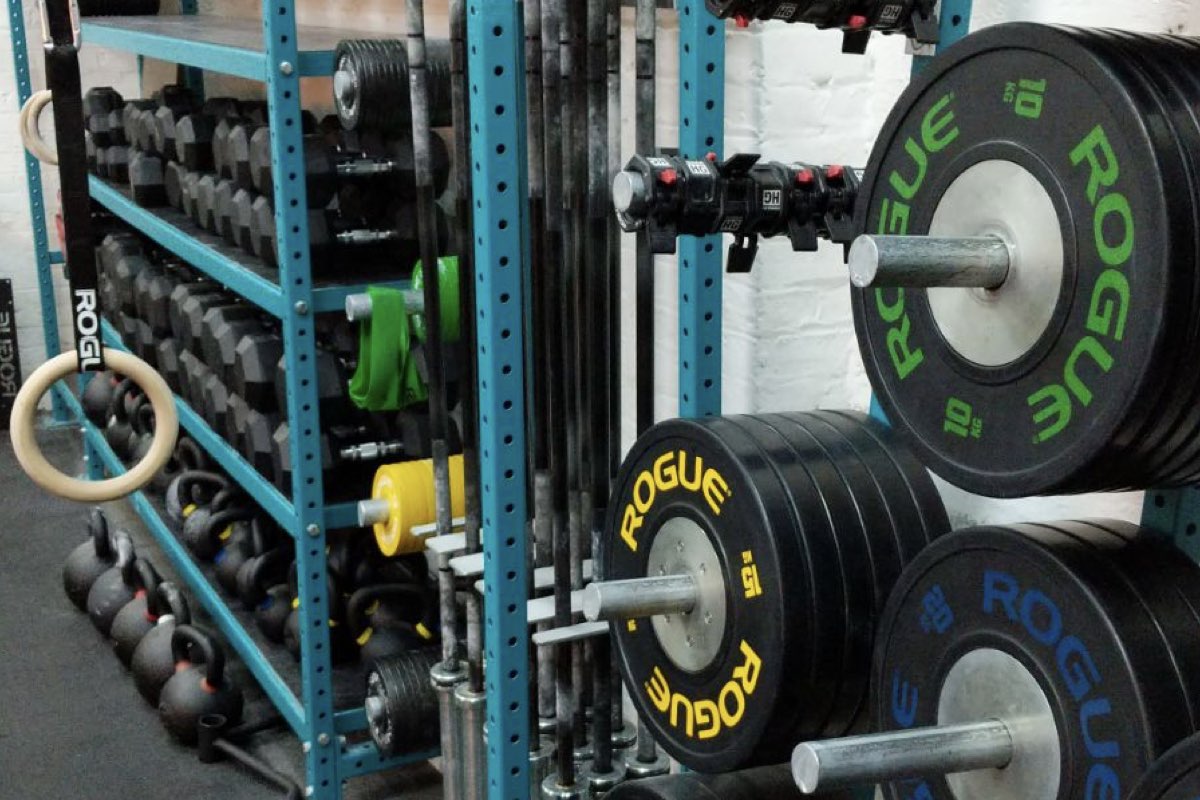 THE WOD
50 Box Jumps
50 Pull ups
50 Dumbell Snatches
x 2 FOR TIME
My heart sank, another workout for time. I can't help myself I have to go for this. One problem, I can't do 50 pull ups. So this was the next thing I learnt and loved about CrossFit. Everything is scalable. If there is an exercise you can't do or more importantly can't do safely and correctly, they will provide you with an alternative. I am now starting to understand how my Dad might have got through his CrossFit workouts. As I couldn't really picture him doing handstand walks across the gym floor.
Despite having to substitute an exercise, I once again went IN and gave it everything. Another enjoyable workout which I fired through.
THURSDAY
Due to a mixture of time commitments and the fact I couldn't walk up stairs, I had a couple of days off before I went to my next session. Having felt pretty fit and confident at the workouts I had done so far, this was all looking pretty doable.
Then…. I was introduced to 'Wall Balls'. It sounded simple enough – squat down holding a ball, stand up, throw it at a target, catch it sit down in the squat.
This is when I got a big fat reality check, that no matter how fit or strong you think you are, CrossFit will show you, you are not good at everything and there is always something you can improve on.
People were finishing their workout whilst I was still throwing this bloody ball up and down. However this was my favourite workout so far. How satisfying to learn something new, to accomplish something that you had not done before and to be shown there are always new challenges out there to test your fitness.
WEEK 2
By week 2, I had made some friends, followed them on Instagram and managed to remember their names. What was so great, is because you have to be a member at CrossFit it is pretty much always the same people in your sessions.
I was now understanding why people refer to it as the CrossFit Community. Because there is no class pass and a very small drop ins (although drop ins are available) you really get to know the other members.
It is an odd niche I realised. As studio classes people come and go. Normal Gym memberships, you have the same people but you train on your own mostly. CrossFit is a members zone of classes.
A lot of the workouts you are partnered up with someone of similar strength and fitness levels of which their will always be. Remember my Dad does CrossFit. It really is for ALL levels.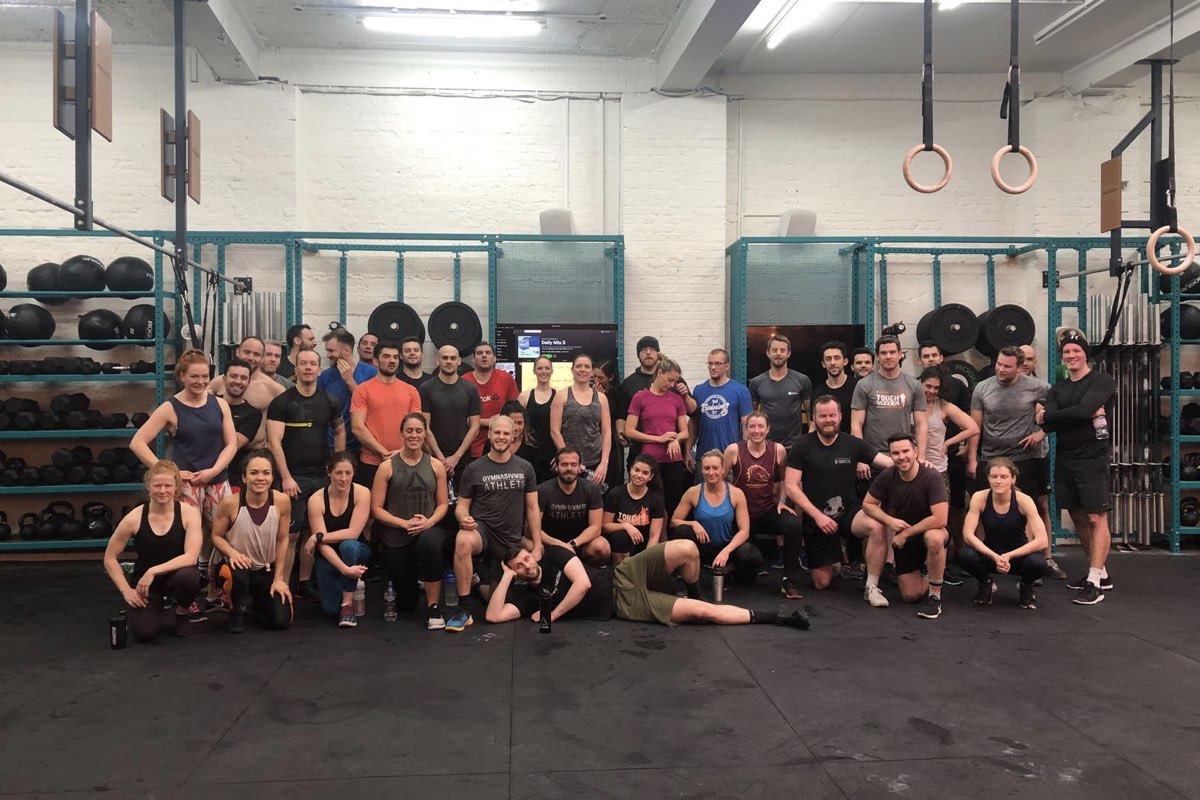 WEEK 3
By the end of Week 3, I was astonished by the variation of the workouts I had done. CrossFit really is a mixture of it all. Cardio, Strength, Gymnastics, Calisthenics, you cover a lot of ground.
After many pre-conceived ideas of what CrossFit was going to be like, I could not have been proven any further wrong. It really is accessible for all levels, accommodating and progressing all types of people on their fitness journeys. If you have ever been put off trying CrossFit because you don't think you're fit enough, don't be! YOU ARE and you can do it.
I didn't receive any injuries whilst doing CrossFit, instead I was actually told to do alternative exercises and directed to a movement specialist who trains at the BOX I was at, who is now finally fixing my shoulder. (Side note, if you need a man in the know when it comes to injuries and rehab go see @f_m_hacks)
It has been the friendliest class environment I have experienced in London to date.
Put off by the price? Think about how much you might spend on boutique fitness classes? Or even PT sessions. If you went to CrossFit two to three times per week, it would work out cheaper than a £20 class. I am converted! Thank you so much to @gymnasium.fit for having me. You guys are awesome.