If you're familiar with Como hotels, you will have high hopes for the Como Point Yamu hotel on Phuket's dreamy coast. Shara checked into the luxury resort and her stay did not disappoint….
The decor
Just 25 minutes from the airport, it is a world away from hustle and bustle. From a design perspective, the hotel is incredibly chic. Sitting perfectly in harmony with its tropical setting, it makes use of natural materials. Pops of turquoise and navy showcase the dazzling sea, while orange accents reflect the Buddhist culture of the area. Sensibly, it makes the most of its location overlooking Phang Nga Bay, and doesn't let the interiors become so loud as to dominate.
A villa with a private pool is available to rent, but there's no need when the main pool is as epic as this one. The perfect spot for a holiday selfie, you can laze by its side on loungers or swim laps if you so wish – at 100m long, it will tire you out.
I left my poolside spot only for lunch, which actually was more of an excursion than you may imagine. A 20-minute boat ride away from the hotel is its private beach club (boat shuttles run regularly). The setting is gorgeous, with long, cushioned sofas, and, in true lap of luxury style, cocktails and fresh seafood are available right at your sun bed, should you so wish. We dined on plenty of fresh seafood, which became our general food choice in Phuket, simply because it was so delicious and abundant, not to mention healthy. Pescetarians will fare well here.
The breakfast
Actually, those simply looking for a healthy break will do well at COMO in general – breakfast is a wellness haven, offering melon juice, wheatgrass shots and eggs served however you like. But fear not, there is plenty of indulgence to hand too. Every Wednesday, the hotel's general manager hosts a cocktail reception for guests to drink and mingle, and I find friendly bartenders are perfectly amenable to making changes – I requested my Daquiri with vodka instead of Bacardi, and it was perfection.
The facilities
Back in the light-filled, airy bedroom, I find luxurious toiletries, free movies and a mosquito-repellent burner are all on hand, but the hotel's daily offerings are where it really excels. COMO takes a holistic approach, and from elevating the usual spa offering with a beautiful outdoor post-treatment relaxation area, to garland making, yoga and boxing, there is simply not enough time to fit in all the activities you wish to do.
This hotel may not be cheap, but it's worth every penny.
For more information, visit the Como Hotel Point Yamu website.
Get your weekly DOSE fix here: SIGN UP FOR OUR NEWSLETTER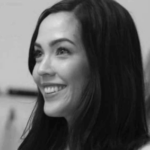 Spin instructor by morning, co-founder of DOSE by day. Shara's fitness favourites include a sweaty yoga class, reformer pilates, HIIT and spinning of course. Her Spotify list includes nothing but tracks you can spin to. She doesn't go a day without eggs and avocado and travel is always on her mind! Dreams of Malbec and vodka cocktails.