Back in 2018, the boss of Pure Gym called for the government to remove VAT from gym memberships to improve the nation's health. Now a new "Ditch the VAT on sport and fitness" campaign is being led by static, an indoor cycling studio in London, who are fighting to make exercise accessible to all.
Ditch the VAT on sport and fitness
VAT at the standard rate of 20% is charged on gym memberships and passed on to customers. When Humphrey Cobbold, head of Pure Gym, told Radio 5 live that price was "the single most important" factor when deciding whether to join a gym, the Treasury suggested its hands were tied by European Union VAT rules. But now in the face of a global pandemic, our health and wellbeing has never been more of a priority.
What would Zero VAT mean?
Zero VAT on sports, fitness classes and sports equipment would mean that people would have more access to the things that help them stay active and fit. Which would put less pressure on the NHS. It would also mean that jobs could be saved in the fitness and sports industry. It would help with improving peoples' mental health too.
"It's bonkers!" explains Ollie Chipp, MD of static, who is spearheading the "Ditch the VAT on sport and fitness" campaign. "After lockdown, VAT was cut from junk food, which was then subsidised! But no relief was given for sport and fitness. The UK government has stated that reducing obesity and encouraging the nation's fitness is a top priority. But it has failed to back this up with action. They continue to discourage participation in sport by needlessly raising prices by 20% through VAT".
Science tells us that regular exercise…
Has huge health benefits
Increases happiness
Gives protection against COVID
Has significant mental health benefits
Is positively correlated to increased success in life
Increases life expectancy
Will save the NHS billions
It makes sense to encourage society to be healthy and make exercise and sporting activities more accessible to more people by taking the TAX burden away from something so fundamentally positive.
"We are asking for donations to help us fight this ridiculous issue", explains Ollie Chipp. "We will put pressure on the government to do the right thing – scrap VAT entirely and permanently from sport, fitness and equipment. 0% VAT forever on sport, fitness and equipment – for adults and children".
Why should I help?
That sounds great but you might be thinking, what's in it for me – why should I donate?
Ollie says: "In a year you spend £80 per month on gym membership, decide to buy a tennis racket for £100 and perhaps buy a bike for £800. The amount you pay in Value Added Tax on that snapshot is £310! So, its a no-brainer really. If you spend money on doing anything active, then you will save money when our campaign is successful. Not withstanding the fact that it is just the right thing to do. Additionally, if you donate £20 or more send us a message on our Instagram or through our website with your mailing address and we'll send you a free DTV face mask!"
Show your support for the campaign here
Get your weekly DOSE fix here: SIGN UP FOR OUR NEWSLETTER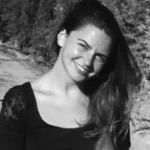 Hettie is the editor and co-founder of DOSE. A keen runner, she's also partial to a blast of high-intensity and hot yoga. A country girl at heart, she divides her time between London and the lush rolling hills of North Devon. When she's not jetting off on her next adventure, Hettie can be found in a candle-lit alcove with a laptop, a spaniel and a full bodied Malbec.