Looking for easy protein pancakes? Shrove Tuesday is upon us, so we've picked our favourite sweet and savoury protein pancake recipes. They're all packed full of wholesome ingredients, easy to whip up and totally guilt-free…
Best protein pancake mix
Get American-style pancakes in minutes with Myvegan Protein Pancake Mix. This ready-to-mix plant-based formula is low in sugar and delivers an impressive 10g of protein per serving. Not vegan? Myprotein Protein Pancake Mix contains a massive 34g of protein per serving. These easy-to-make pancakes are a delicious way to support your fitness goals — helping you hit your protein requirements to grow and maintain important muscle as well as enjoying a tasty treat this Pancake Day. Like to get your collagen fix? Myvitamins Collagen Pancake Mix is the one for you. Think skincare this Pancake Day, with Myvitamins' easy to make high protein pancake mix. Containing 20g of collagen per serving, it's perfect for those concerned about declining skin elasticity.
Why not add a topping? Myprotein have some low calories topping alternatives. Try Myprotein Protein Spread. 81 Kcal and 3.2g of protein per serving. Tasty guilt-free chocolate spread alternative, also available in 3 flavours. Spread on each pancake and top with some fresh strawberries. Myprotein Syrup is a Sugar-Free Syrup is another great option, with no carbs, zero sugar, zero fat and less than one calorie per serving. These syrups are ideal flavour-sensations for anyone who is looking to sweeten their pancakes without sacrificing the calories.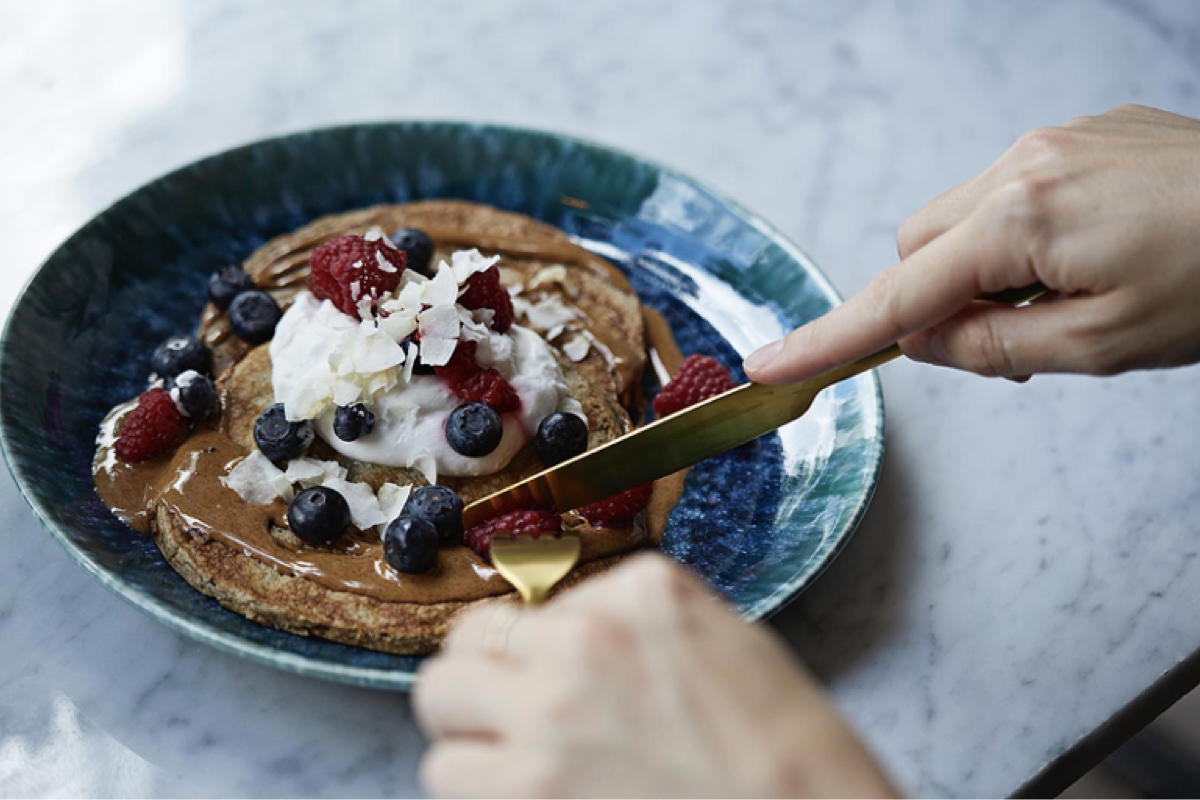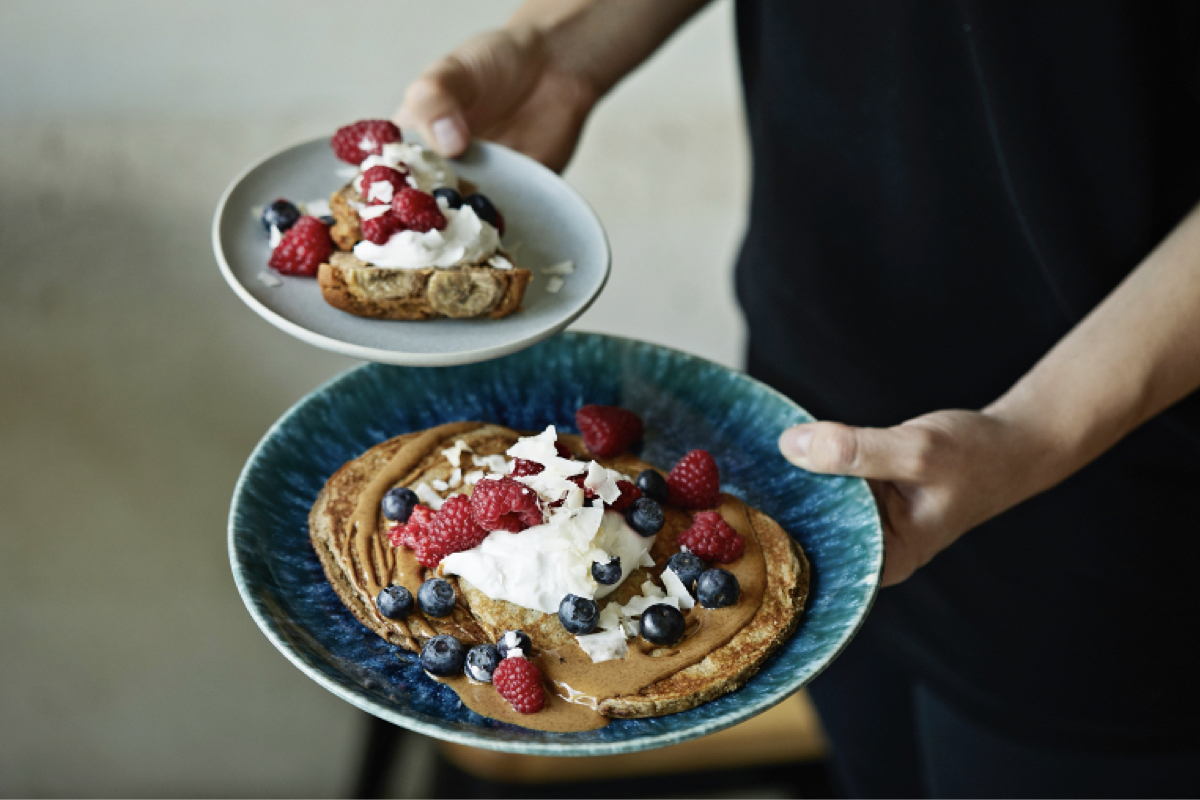 Best looking protein pancakes
If you've ever tried Bodyism's pancakes at their café in Westbourne Grove, you'll know how tasty they are. This pancake day, Bodyism have two pancake recipes on their extensive menu, which are clean and lean, proves that healing superfoods don't have to compromise on flavour.
PROTEIN EXCELLENCE PANCAKES | DF, RSF, GF
Vanilla protein pancakes, fresh berries, coconut yogurt, almond butter, coconut flakes
BANOFFEE PANCAKES | DF, RSF, GF
Vanilla protein pancakes, banoffee coconut yogurt, banana, almond butter
Best easy protein pancakes
Healthy chocolate pancakes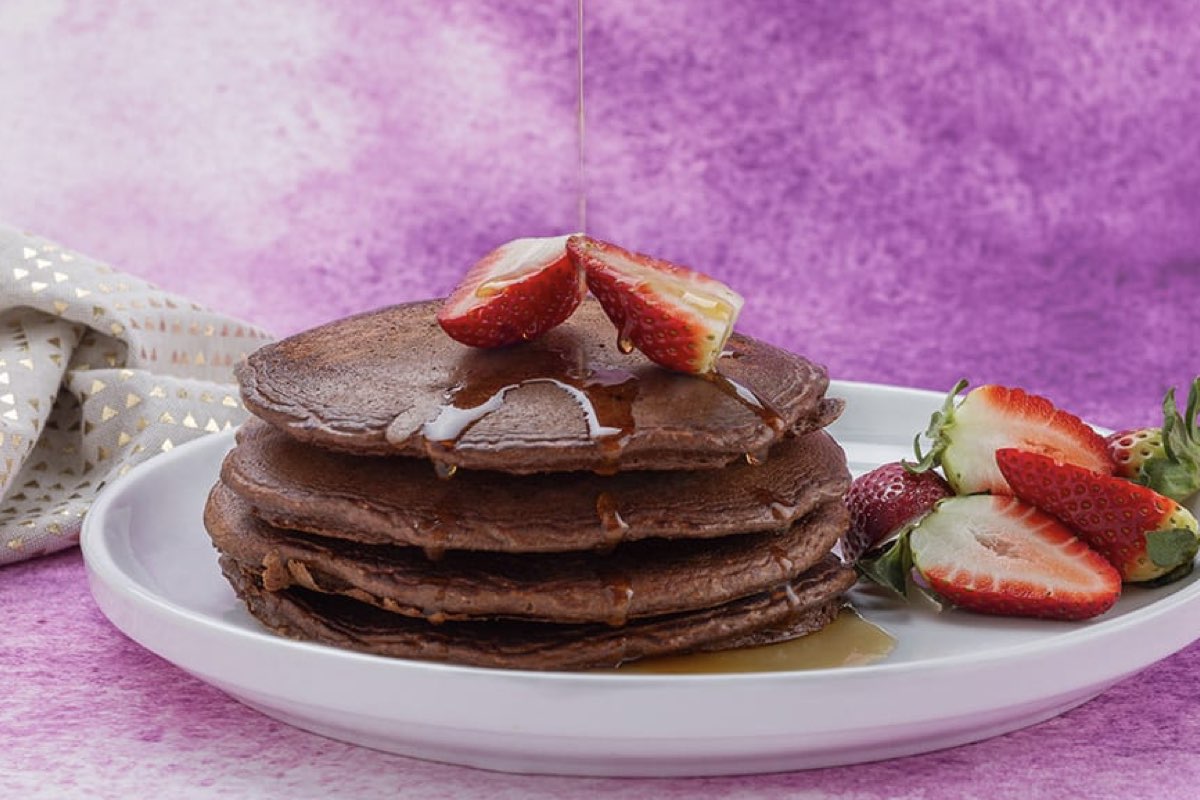 These decadent yet healthy chocolate pancakes from Australian fitness influencer Kayla Itsines contain wholefood sources of protein like chia seeds and egg. Top them with berries and a drizzle of maple syrup.
Click here for the recipe.
Oat & banana easy protein pancakes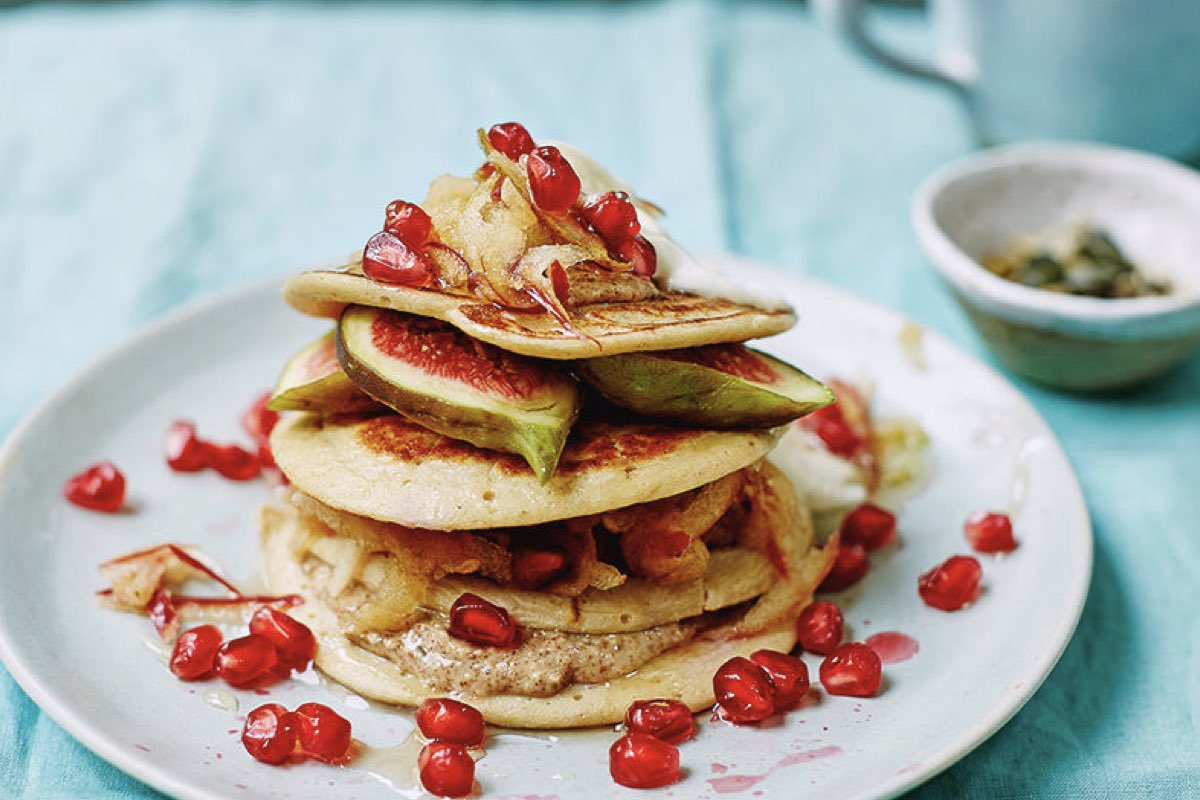 Jamie Oliver whisks cottage cheese into his pancake mix for an extra protein boost. Toppings include almond butter, honey, figs and pomegranate seeds.
Click here for the recipe.
Blueberry & butterscotch pancakes
Can't be bothered to faff about with lots of ingredients? Myprotein's Protein Pancake Mix gives you the perfect batter consistency in a matter of minutes. Each serving provides an impressive 34g of protein and makes a stack of pancakes you can pile high.
Click here for the recipe.
Peanut butter stuffed pancakes

You'll go nuts for these peanut butter-filled pancakes that are made with just a few simple ingredients including oat flour and mashed banana. They're ideal for breakfast or a post-workout meal as they contain a good combination of protein and carbs.
Click here for the recipe.
Vanilla chai easy protein pancakes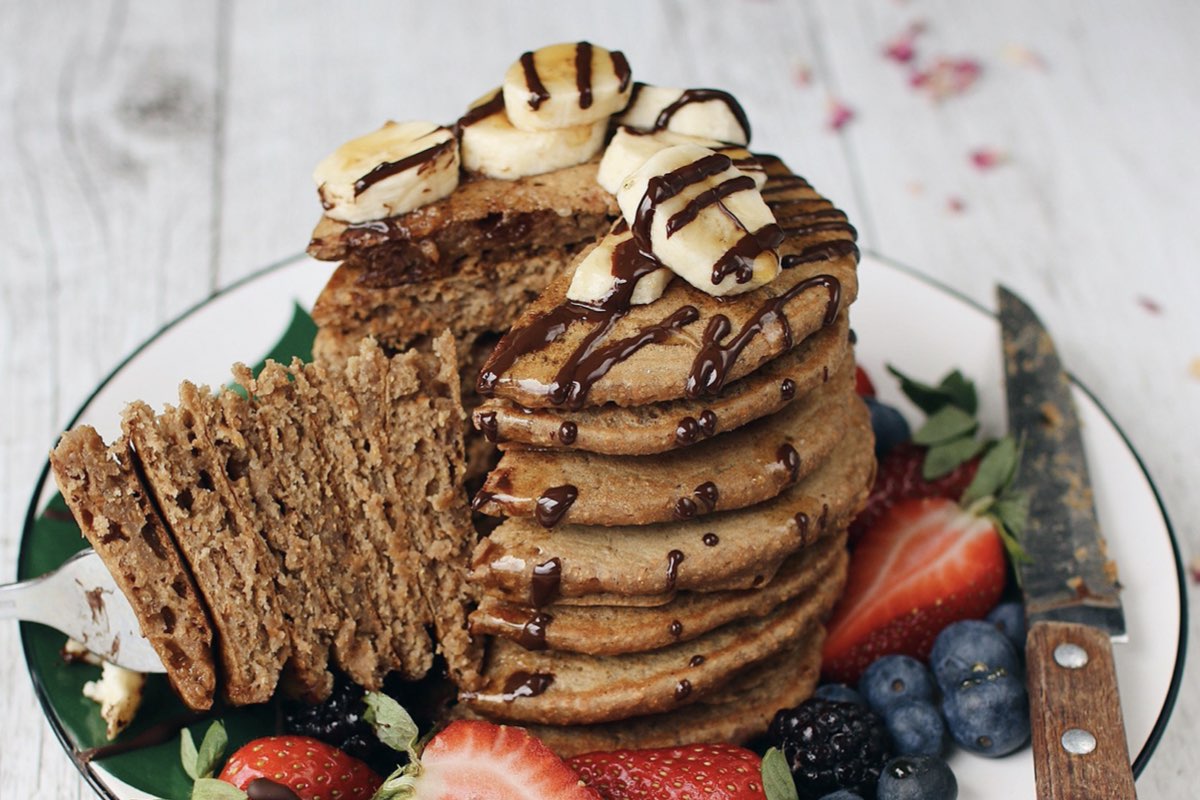 Sure, lemon and sugar crepes are classic but why not try something different this Pancake Day? These thick and fluffy pancakes contain vanilla protein powder and a mix of chai spices like cinnamon, nutmeg and ginger. Serve with fresh fruits or a warm compote.
Click here for the recipe.
Banging banoffee pancakes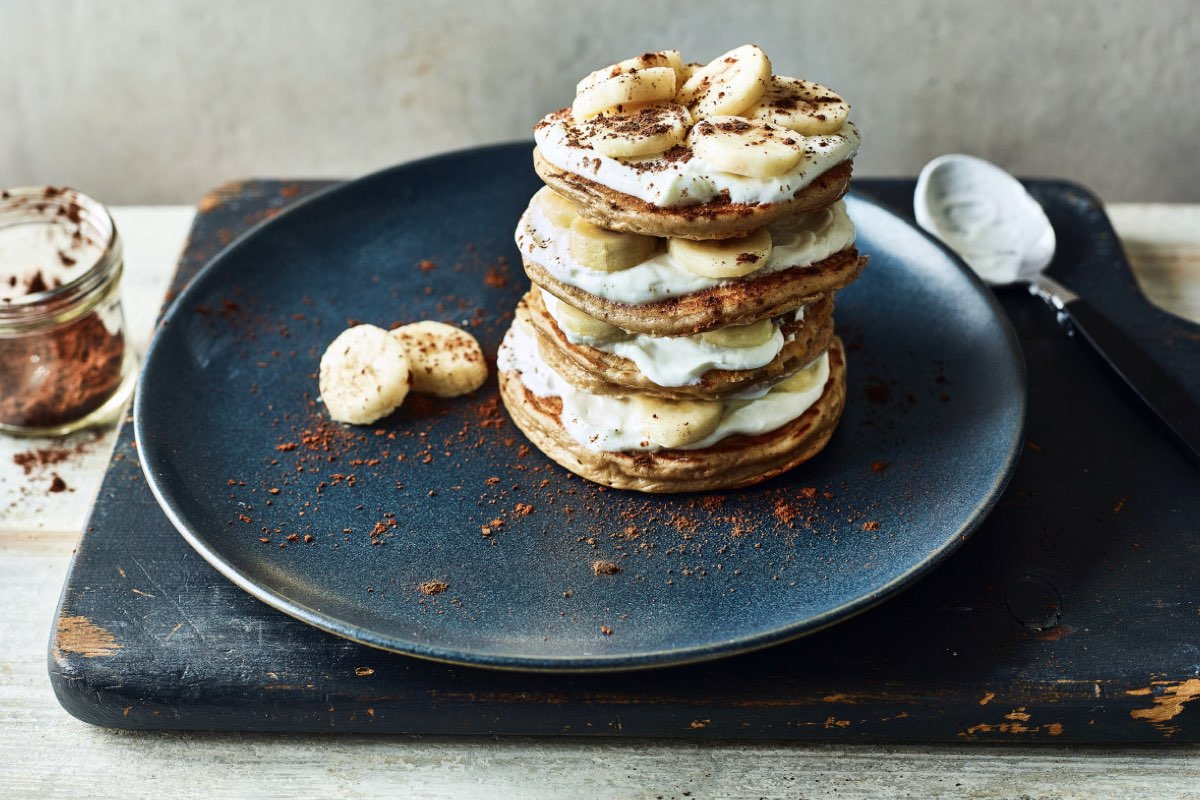 For pancakes that taste like dessert but will keep you on track with your fitness goals, get stuck into this recipe from The Body Coach aka Joe Wicks. Layer the pancakes with yoghurt and sliced banana and dust with cocoa powder. Flipping delicious.
Click here for the recipe.
Spinach easy protein pancakes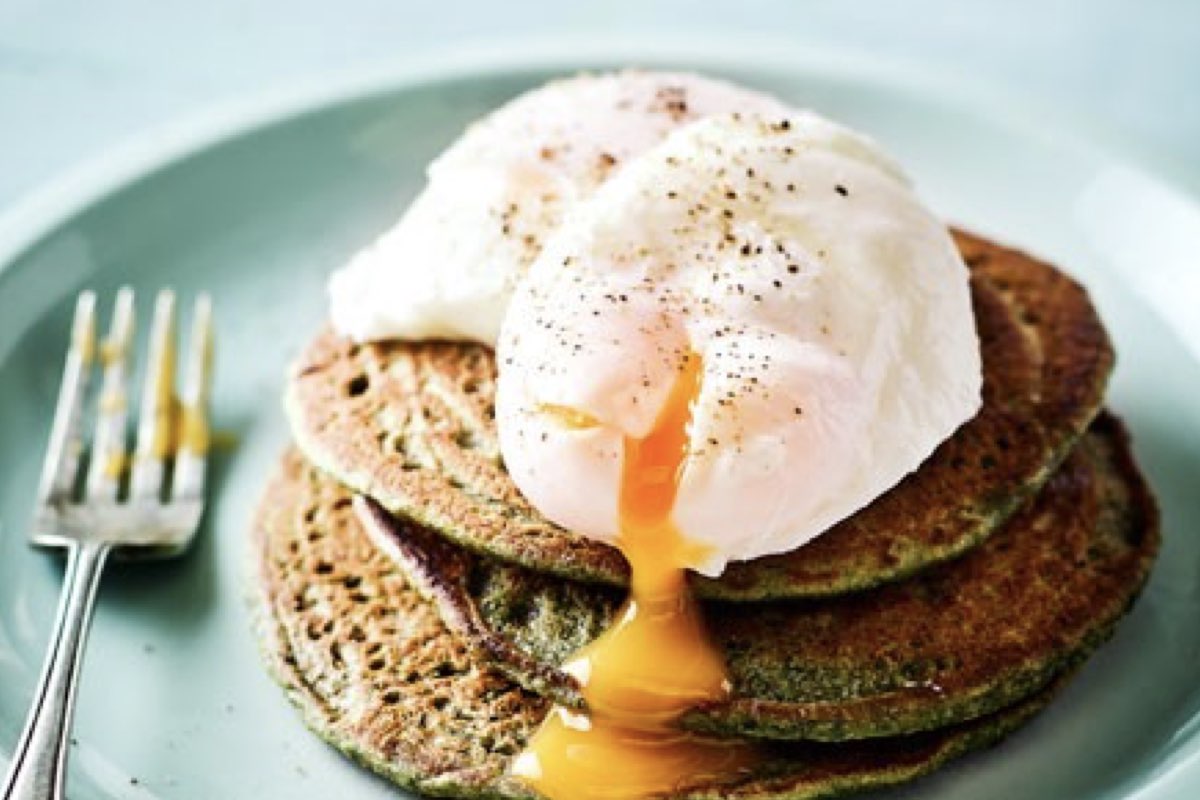 If you don't have a huge sweet tooth, opt for these gluten-free buckwheat pancakes. They're made with buttermilk, spinach and a pinch of paprika for added punch. Top with a runny poached egg, if you fancy.
Click here for the recipe.
Main image: Myprotein
Get your weekly DOSE fix here: SIGN UP FOR OUR NEWSLETTER