For a warming, comforting breakfast, whip up a batch of these fluffy, egg white oat pancakes with cinnamon and ginger from egg white gurus, Two Chicks…
Egg white oat pancakes from Two Chicks
Ingredients
Makes enough pancakes for 2-3 servings
60ml Two Chicks egg whites
150g oat milk (or your milk of choice)
2 tbsp black treacle
1 tbsp maple syrup
1/2 tsp baking powder
1/2 tsp baking soda
1 tsp cinnamon
1/2 tsp ginger powder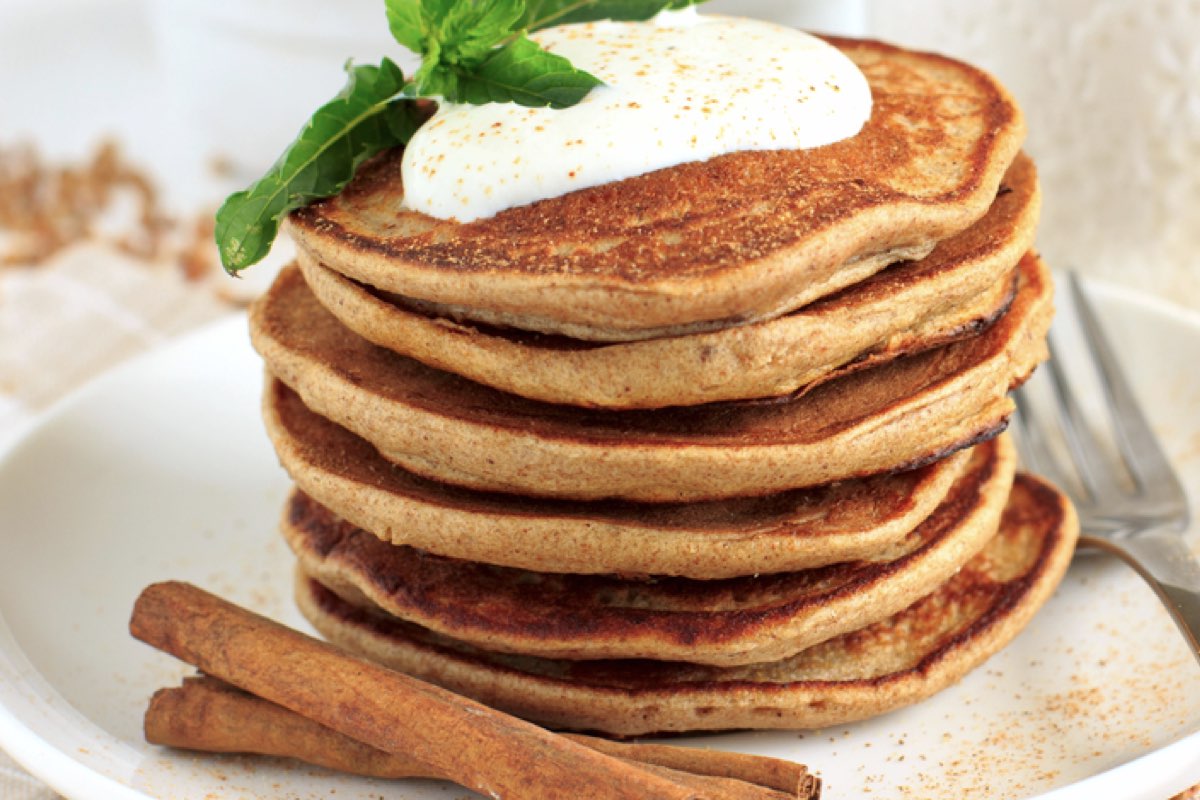 Method
Blend all of the ingredients (excluding the egg whites) until smooth.
Let the batter rest for 5 minutes.
Whisk the egg whites until stiff and glossy in another bowl.
Gently fold the egg white into the pancake batter.
Heat a drizzle of oil in a large, non-stick pan over a medium heat and ladle 2-3 small rounds into the pan. Cook for 1-2 mins until bubbles start to appear on the surface, then flip over and cook for a further 1 minute until fluffy.
Serve in a stack and decorate with yoghurt and dust with cinnamon.
In a hurry?
Looking to make pancakes in a flash? Two Chicks ready-to-use pancake mix is made with fresh free range eggs. Simply shake and pour for the perfect pancake. It's gluten and lactose free too!
Two Chicks launched in Selfridges in the summer of 2007 after identifying a gap in the market for a fat and cholesterol free, lower calorie alternative to whole egg. Today the business has grown to embrace a range of convenient egg-based products including an organic liquid egg white, an ambient egg white, a liquid whole egg and a fresh ready-to-use pancake mix.
Liked this article on Egg white oat pancakes? Read our article on Easy Protein Pancake Recipes.
Main image – Two Chicks
Get your weekly DOSE fix here: SIGN UP FOR OUR NEWSLETTER