Spinning and sister empowerment. Butt lifts, face-lifts and a rebounding rave. Car park workouts, sensory orchestras, sky high yoga and pop diva dance classes. Whatever gets your happy hormones firing, tap into them at these endorphin-charged fitness experiences…
1REBEL X KURIOUS KITTENS
January blues can be hard to shake and sticking to New Year's resolutions even harder to maintain, so, at the end of the month Kurious Kittens (the sister to female empowerment brand Killing Kittens) and 1Rebel have teamed up, for an exclusive event, to help you have the Ride of Your Life. Experience 1Rebel & Ride with a sound system that will rock your cleats off and a light show that will blow your mind. With endorphins flowing, a drinks reception can be enjoyed afterwards where you can mingle with like minded riders.
Location: 1Rebel, Victoria, 5 Allington Cl, Westminster, London SW1E 5BX
Date: Thursday 31st January
Time: 7pm – Ride. 7.45pm – Kittens riders celebratory drink
Tickets: £25
OVAL SPACE GETS FRAMED
To celebrate a decade in fitness, Frame is hosting the ultimate fitness party at Oval Space in Hackney. Make your way to the FRAME PLAYPEN where you can get glittered, braided, pick up some snazzy Sweaty Betty leggings. Grab yourself a glow stick and pick up your swag bag before heading into your rebounding rave. Lose yourself in the music and party like it's 1999. After getting high on those sweet, sweet endorphins, head over to the FRAME Cafe for a calming Pukka latte and a bite to eat. If you've still got some gas left in the tank head over to the Pickle Factory for a FRAME & FACEGYM workshop. It will start with a 30 minute FRAME quickie butt lift followed by a 30 minute FACEGYM quickie facelift where you will learn key exercises for your face to help defy gravity and keep everything where it should be. To take part in this session make sure to buy the add on ticket for £5.
Location: Oval Space, 29–32 The Oval, London – E2 9DT
Date: Saturday 26th Jan 2019 @ multiple start times
Time: (Rebounding) 09:30 – 11:45 (FaceGym 11:15 – 12:15)
Tickets: £25 (FaceGym + £5)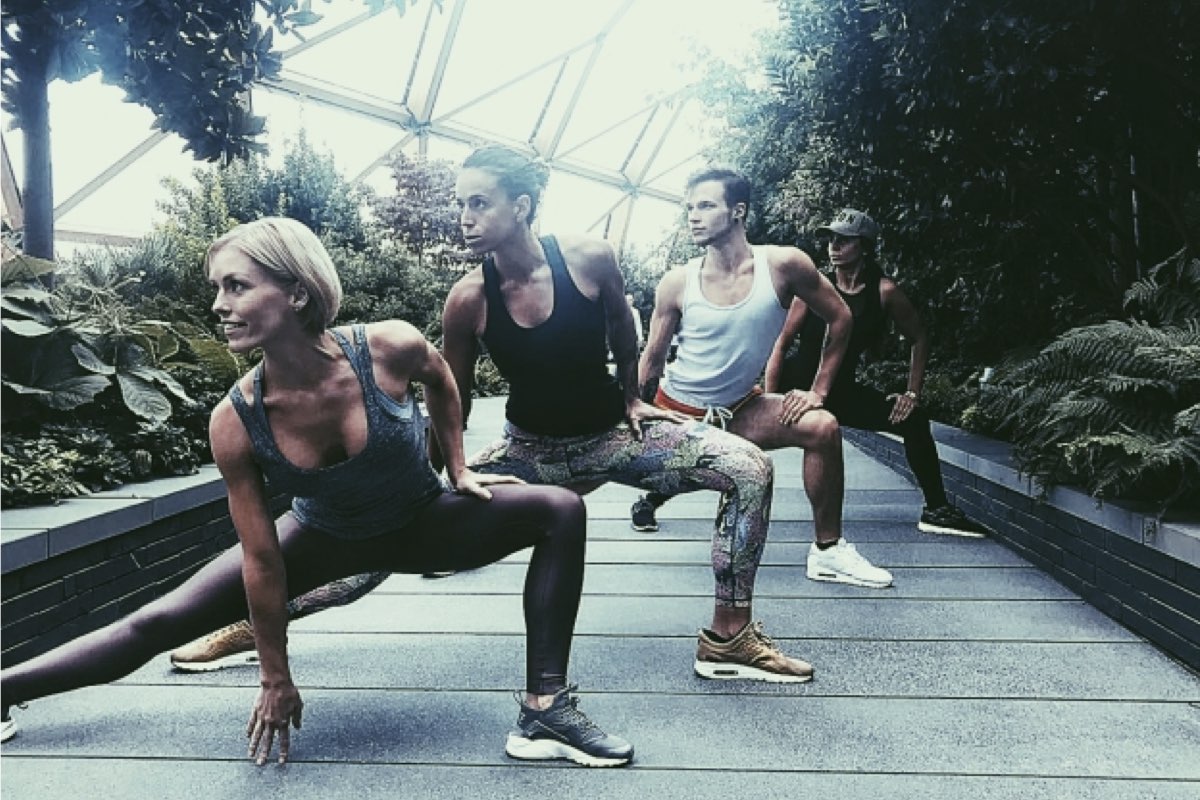 STRONG ISLAND FITNESS FESTIVAL, CANARY WHARF
This January, Canary Wharf will be transformed into a wellbeing wonderland with the launch of a new festival, Strong Island. The week-long event will make use of the Estate's unique spaces as a packed schedule of health and wellness experiences reaches into every corner, offering Londoners an unrivalled way to work out in the New Year. Curated by Carli Wheatley, Paleo Supply and Protein Haus founder, Strong Island provides participants a dynamic window into the world of wellness. Featuring everything from car park work-outs to sensory orchestras, Strong Island is designed to fuel, inform and inspire the capital looking for ways to shake off the January blues and shake up their health routines.
Location: Canary Wharf, various locations
Date: Monday 28th January 2019 – Sunday 3rd February
Time: Multiple times
Tickets: £10-£60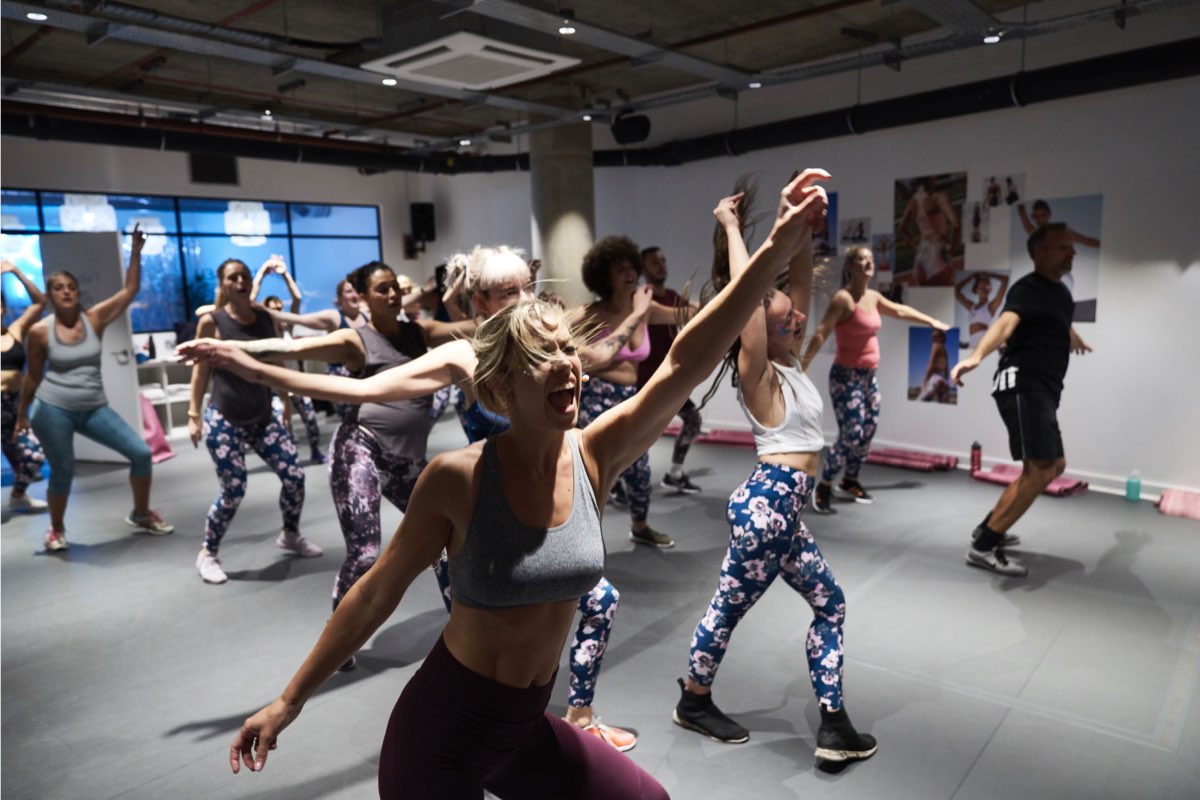 POPFIT X 100 WARDOUR STREET
East London dance studio POPfit is bringing its endorphin-driven workouts to 100 Wardour St. Kickstart the year with upbeat dance-inspired classes led by Kate Hudson's personal trainer, Steph Burrows. Guests will work out to all their favourite throwback hits with POPfit Signature Throwback. Celebrate the ultimate Queen of Pop, Madonna, in POPfit POPQueen, and spice up their life with POPfit Spice Girls Signature. The final class on the 11th February will be a mighty anti-valentines celebration with POPfit GALentines, set to leave all dancers feeling strong and empowered by the end of the workout. Following class, guests can relax at the 100 Wardour St Lounge and enjoy a delicious healthy meal – or a sneaky cocktail or two! To top it all off, every attendee will also get a special goodie bag to take home.
Location: 100 Wardour St, Soho, London W1F 0TL
Date: From January 7th 2019 – February 11th 2019
Time: Multiple times
Tickets: £15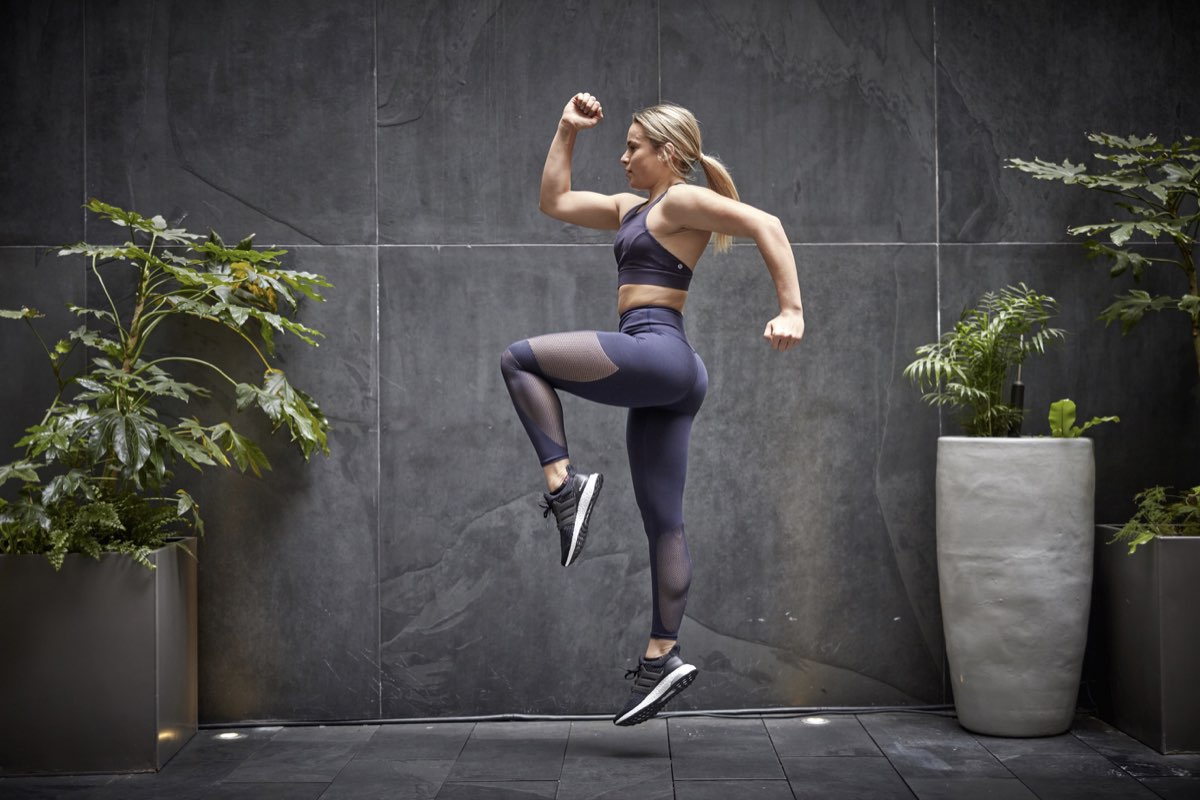 SOUTH PLACE HOTEL '30 DAYS OF WELLNESS'
South Place Hotel has launched its '30 days of Wellness' programme to keep your food and fitness goals on track throughout January and February. Learn from the best and join Bangs and a Bun for an evening of wellness on 29th January which will rejuvenate your motivation right into the next month. Experience 'Beyond Body Confidence – The Sleepover', with Laura Phelan and Abby Russell hosting a celebratory weekend of 'all bodies'. As a healthy treat for all your hard work, enter into the Secret Garden on 23rd February for workouts, healthy food, Epsom salt-making and positive thinking with Oitoo Fitness and This Works. For those looking to continue their healthy ways past Dry January, 3Bar at South Place Hotel has a delicious menu of no-alcohol cocktails from Seedlip, available throughout the month of February. The front of the hotel is decorated in celebration of these botanical concoctions, so you won't miss it!
Location: South Place Hotel, 3 South Pl, London EC2M 2AF
Date: From January 29th 2019 – February 27th 2019
Time: Multiple times
Tickets: From £35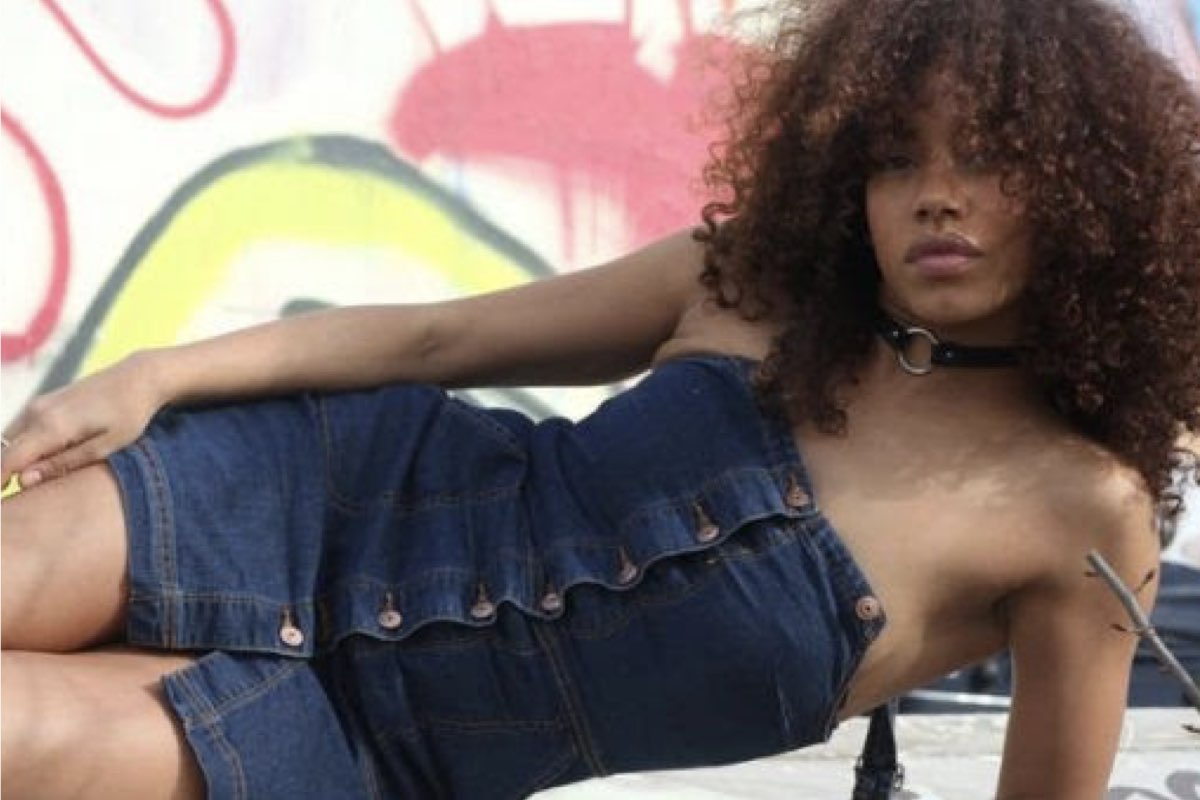 HIGHER VIBEZ DANCE FITNESS WORKSHOP WITH LIVE DRUMS
Led by Helena Dowling, a Personal Trainer and professional dancer for stars like Solange and Tiny Tempah, this weekly dance workout fuses badass afro-beat and dancehall tunes with hypnotic live percussion and drumming to leave you feeling zen. Helena's choreographed routine will get you feeling yourself and the sweat, with no concept of how many minutes have gone by on the clock or how many calories you've burned! Set underneath disco lights in the live room of iconic gig venue Hoxton Square Bar, this workout is more 'night out dancing with your friends' than 'January gym slog'
Location: Hoxton Square Bar
Date: Saturday 19th Jan (then weekly every Saturday)
Time: 1-2pm
Tickets: £10
KXU PRESENTS YOGA AT THE VIEW FROM THE SHARD
Join KXU, the fitness and wellbeing experience from Chelsea, at The View From the Shard this January. This experience will offer breathtaking views of the city's skyline, making for the perfect spot to get your yoga game on point. Danielle Willemsen will be teaching a dynamic flow from 19:00 – 20:15, open to all levels. It's sure to be a night you won't forget plus you'll be treated to fresh smoothies after class so that dry January box still gets ticked!
Location: The View From the Shard
Date: Tuesday 29th January
Time: 19:00 – 20:15
Tickets: £45 (includes entry which costs £35)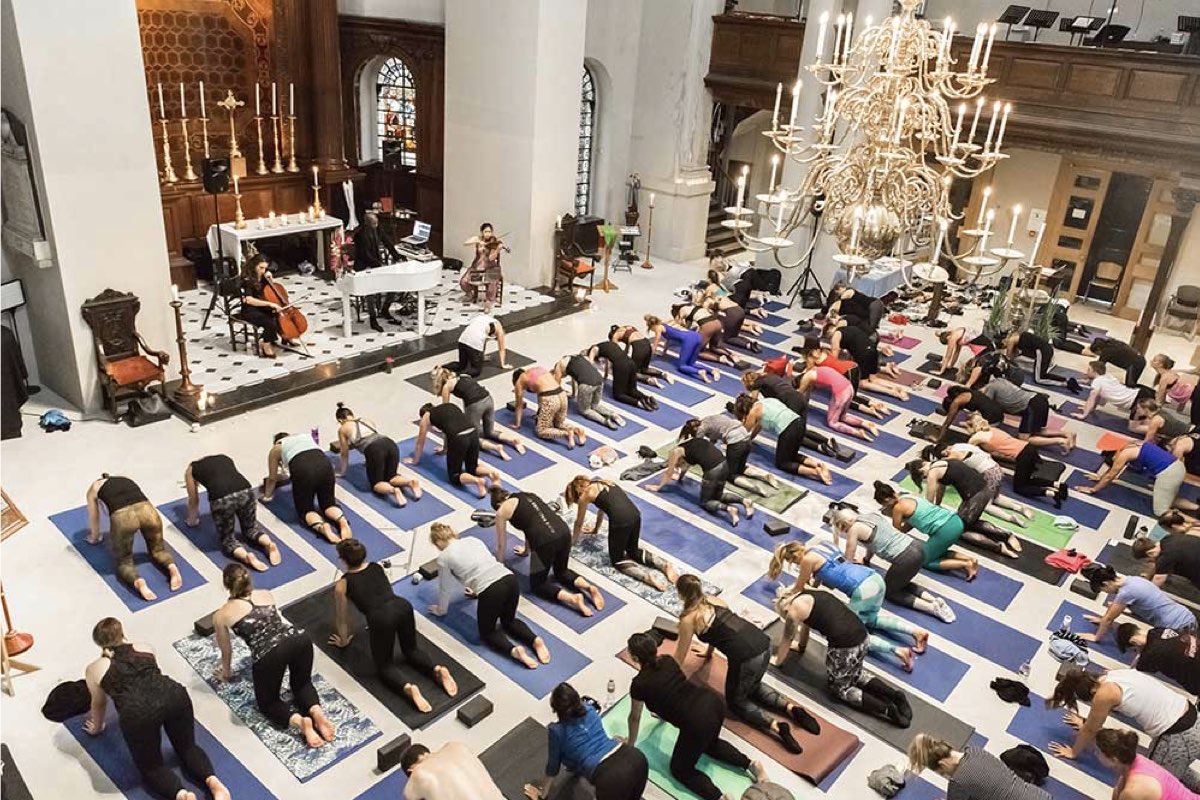 SOFT LANDINGS
Slow down, un-mind and be joyous in the new year with Soft Landings, as they transform Canary Wharf into an inner-city retreat. Tamuka Productions – the team behind the dance movement Morning Gloryville will host a new wellness event, designed to bring joy, nourishment and stillness to the people of London. Enjoy a full day of multi-sensory, wellness experiences; complete with orchestra-accompanied yoga, performances from Felix Buxton (Basement Jaxx), and surprise guest appearances. Conscious influencers, city workers and visitors alike can come together in a wifi-free zone, and enjoy a sunrise experience, lunchtime rhythms, and an after-work concert with surprise guest appearances. The one day event will take place on Friday 1st February, as part of Strong Island, the new fitness and wellness festival at Canary Wharf.
Location: East Wintergarden, Canary Wharf
Date: Friday 1st February 2019
Time: Multiple times
Tickets: Day tickets from £50