DOSE writer Rosie travels to Marrakech and discovers that sun, souks and sweet mint tea are a lot closer than you might think…
I've always been willing to travel for a good weekend brunch. I've even been known to go practically the entire length of the Northern line just to sample some of London's best pancakes. But if you'd have told me on that day that I could fly all the way to Marrakech and instead enjoy flaky Moroccan crepes with fresh honey all before 10am, I wouldn't have thought twice about switching tube lines and making a beeline for the airport.
Despite Marrakech being an exotic destination with a unique culture, distinctive cuisine and a climate that feels a million miles away from England, it's closer than you might think. By the same time that I would have usually pulled myself together and trekked across London to meet a friend for brunch, I was sipping mint tea and freshly squeezed orange juice while sitting underneath a palm tree overlooking the swimming pool in the glorious sunshine at the fabulous Es Saadi Marrakech Resort.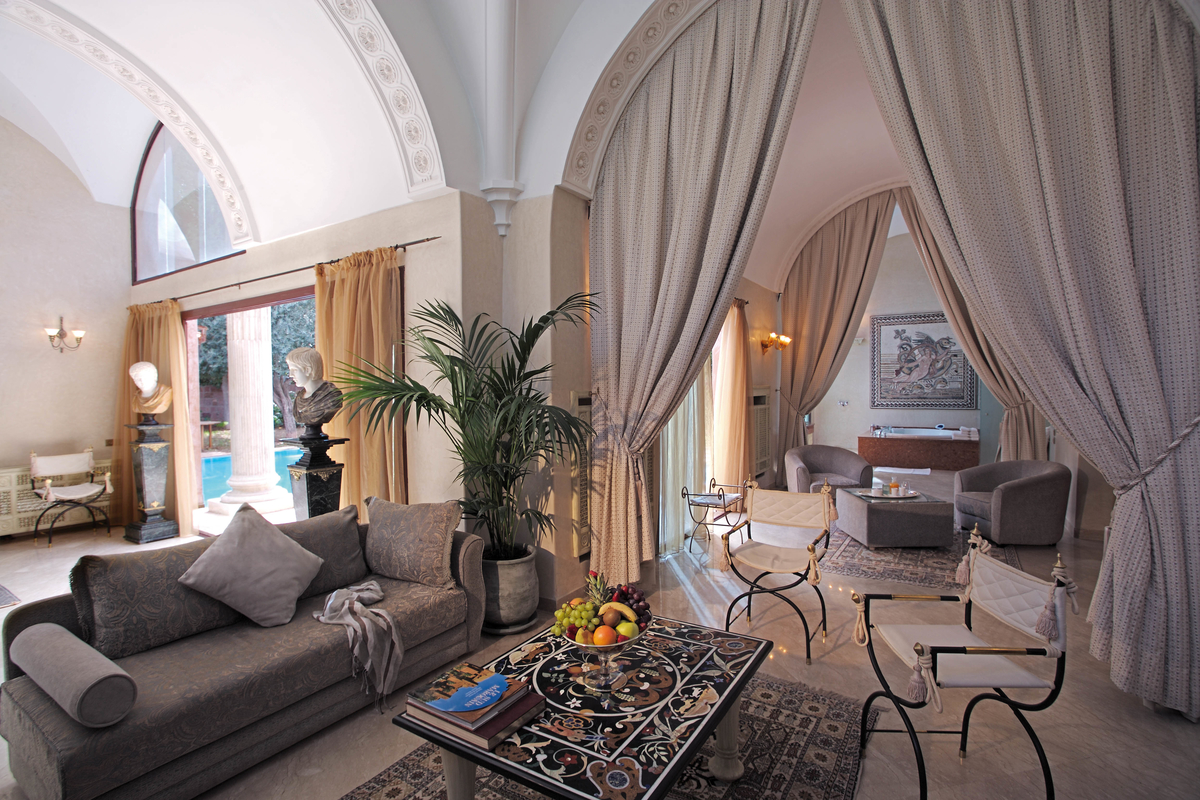 We'd arrived so early that we had almost a full day ahead of us – and given how much there is to discover in this Moroccan city, we were thankful for it. After settling into our stunning suite, which was every bit as palatial as the hotel's name suggests – think gilded sinks set into marble counters in the bathroom, four-poster beds, and an abundance of fresh roses and ornately decorated sweets left out to tempt us – we head straight out to the main square, Jemaa el-Fnaa, to get a taste of local life.
It's midday, and the atmosphere is electric – to my left, a man is rounding up his donkeys, to my right I spot a snake charmer, while ahead of me I can see the mounds of brightly-coloured spices for sale at one of the thousands of market stalls: from leather belts to clay tagine pots, from straw hats and bags to glistening silverware, this is a shopper's paradise. It's just as well that this is one of the best places in the world to buy leather holdalls because believe me, you'll need one to get everything home.
Just when we think we're totally lost in a maze of terracotta walls, we dive back out into the open and find ourselves in the main square again, stumbling across a street vendor serving up glasses of steaming mint tea and sweet pastries – exactly the pick-me-up we need to sustain us for another hour of haggling, joking and mingling with the locals. Although we're clearly tourists, it's also clear that they're used to this: every vendor takes great delight in telling us the story behind his wares, telling us his "best price", and putting on a great show when we try to push it lower. I think back to my usual Saturday stroll along the King's Road and can't help but smile at how much more vibrant, more social and more thrilling this experience is to asking the sales assistant in H&M if she can find me those jeans in a size 10.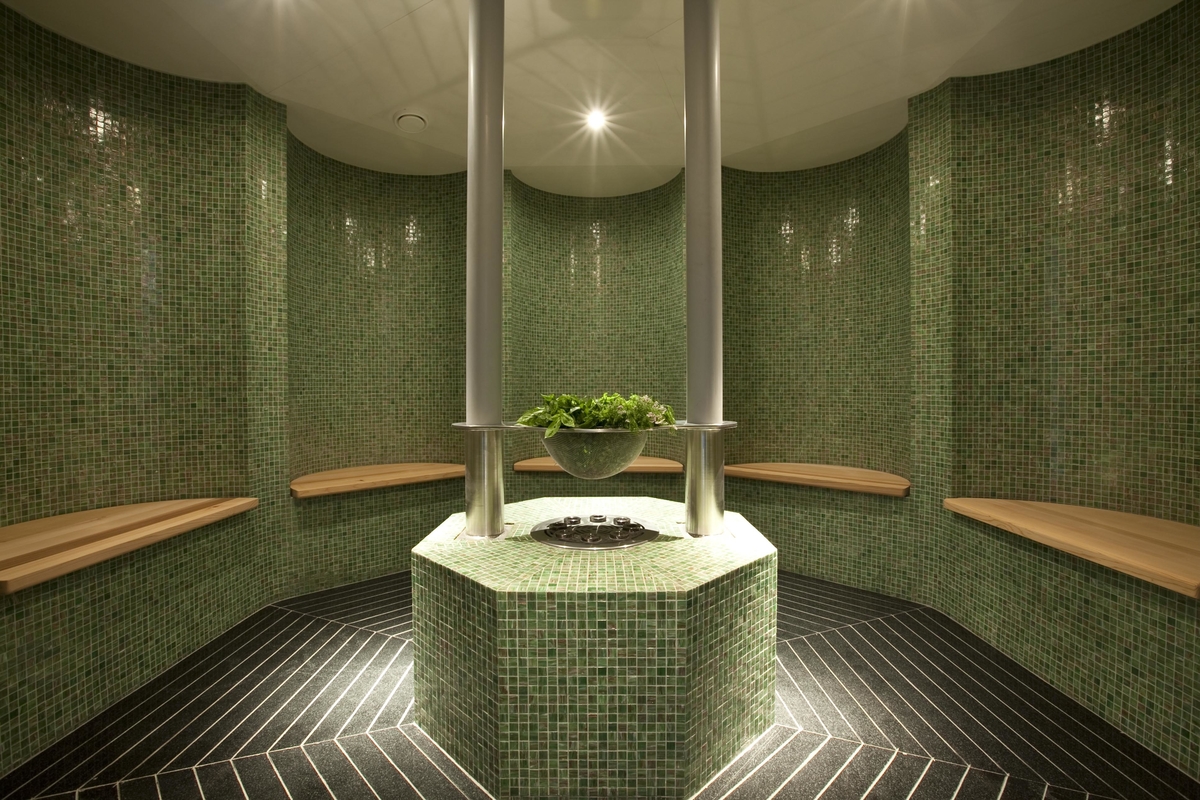 Back at the hotel, we're feeling rather hot and sticky after an afternoon of shopping, so when the concierge suggests a refreshing hammam to scrub us clean we don't stop to think twice. The Es Saadi Palace spa is exquisite: it houses the only Dior Institut outside of Paris for cutting-edge skincare treatments, while the steam rooms feature huge pots of fresh mint placed in the middle of marble seats for an invigorating, uniquely Moroccan experience. The hammam left us so sparkling clean that it was like we had shed a second skin, while my Kobido facial – performed with a vigorous facial massage to revive a dull complexion – made me look a full ten years younger, despite the fact that I've barely stopped since travelling all the way here.
I'm led to a relaxation room that features super king-size beds with crisp white sheets, and as I settle myself into a cloud of feather pillows, finally the tiredness catches up with me and I drift off. I'm woken up by the sound of a call to prayer, and the sun has set – which means that, as we are here during Ramadan, it's time for the spectacular Ftour feast at the hotel's La Cour des Lions restaurant. The buffet spread is as much a feast for the eyes as it is the hungry stomachs of those who have fasted all day: bubbling tagines with raisins, prunes and juicy chunks of lamb sit alongside dishes piled high with vegetable couscous, platters of Moroccan sweets and trays of juicy strawberries. We sample Moroccan delicacies such as pigeon pastilla, harira soup and some of the most delicious salads we've ever tasted, including zaalouk – an aubergine-based dish flavoured with harissa, and bakkoula – a mix of spinach and kale with preserved lemons and olives.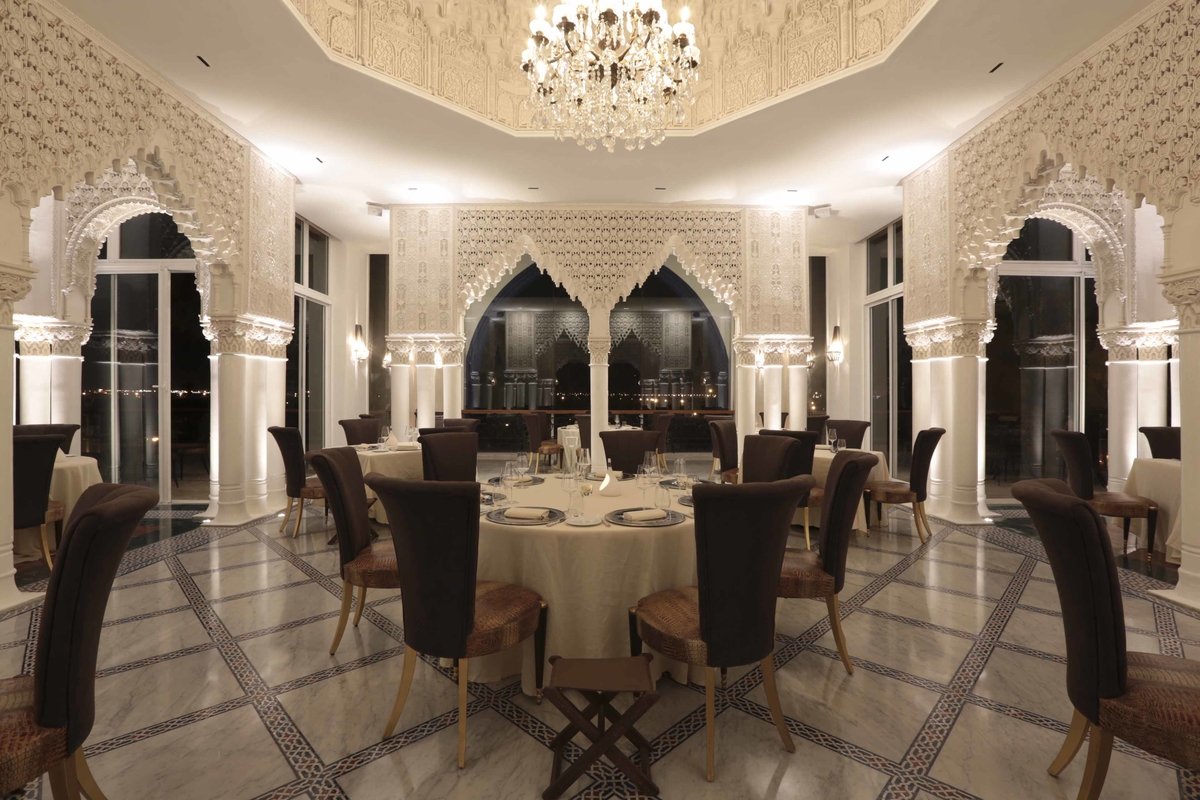 We return to our suite and sit on the balcony, watching the lights of the city in the distance and thinking of the atmosphere that same market square we visited earlier must have transformed into now, with the locals gathering there to eat their only meal of the day together. But that's an experience for another evening: for tonight, it's time to gaze at the stars from our bed until we find ourselves dreaming of sunny days by the pool that only a few hours ago felt so far away from our life back home.
And when we wake up, that dream becomes a reality.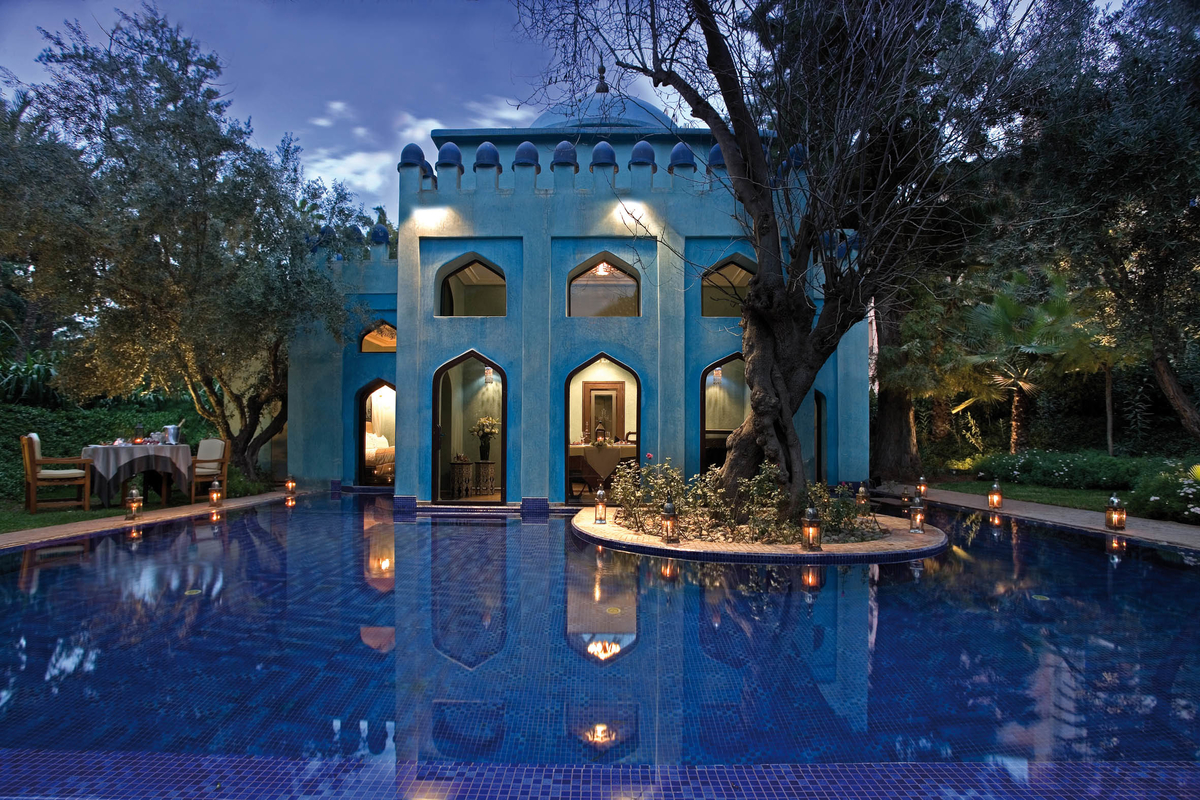 Rates at Es Saadi Marrakech Resort start from £270 per night for a suite, with villas starting from £800 per night. Buffet breakfast, Wi-Fi and airport transfers included. To book, visit www.essaadi.com/en 
Main photo: Es Saadi Marrakech Resort
Get your weekly DOSE fix here: SIGN UP FOR OUR NEWSLETTER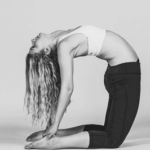 After graduating from Cambridge University with a triple First, Rosie decided to pursue a career in the fitness industry rather than follow the traditional path of her peers in investment banking. Unable to shake off the fast-paced routine she developed in her City job, she achieves balance by winding down in yoga sessions, escaping on fitness retreats, and going for extended brunches that somehow seem to wind up in a hidden gem of a cocktail bar.