Run out of Deliveroo inspiration? Exhausted all your meal kit options? Try something new with food recipes from TV shows. From Bridgerton-themed afternoon tea to Emily in Paris-style charcuterie spreads, we've rounded up everything you need to make you feel like you've been transported out of your living room and on to the set of your favourite Netflix series.
FOOD RECIPES INSPIRED BY FAVOURITE NETFLIX TV SHOWS
THE CROWN – AFTERNOON TEA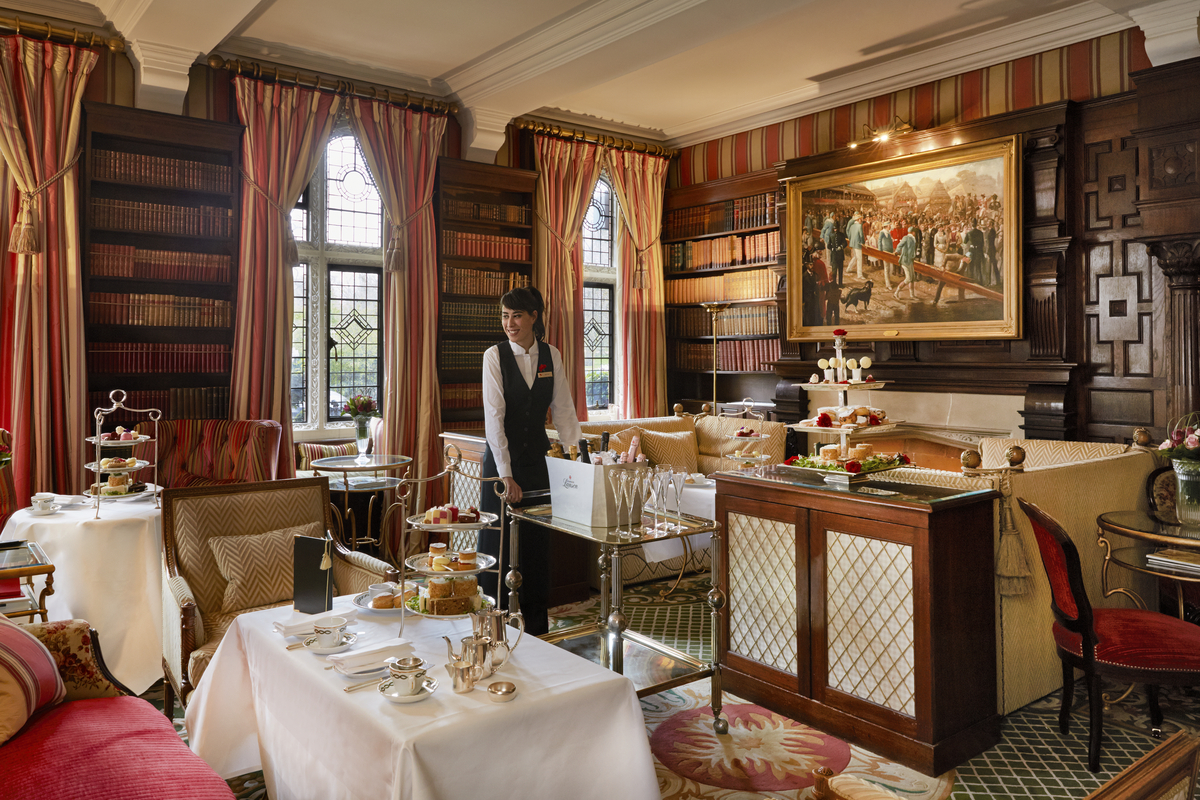 The next best thing to indulging in a champagne afternoon tea at a fancy hotel is recreating the experience at home. Book a virtual tea masterclass hosted by The Milestone Hotel & Residences and join tea expert Dan Silva streaming live from the hotel's stunning Park Lounge. Dan will guide you through the fascinating world of tea in a virtual tasting of some of the world's most sought-after teas from the lush hills of Sri Lanka.
For £25 per household, you will receive a beautifully packaged wax-sealed envelope of teas to sip along with Dan through the afternoon's masterclass. Blends include 2 x Planters Breakfast, 2 x Planters Afternoon Tea, 2 x Planters Earl Grey, 1 x Peppermint, 1 x Lemongrass & Ginger. Book here.
Read our round-up of London's coolest and quirkiest afternoon teas here.
THE QUEEN'S GAMBIT – GIBSON COCKTAIL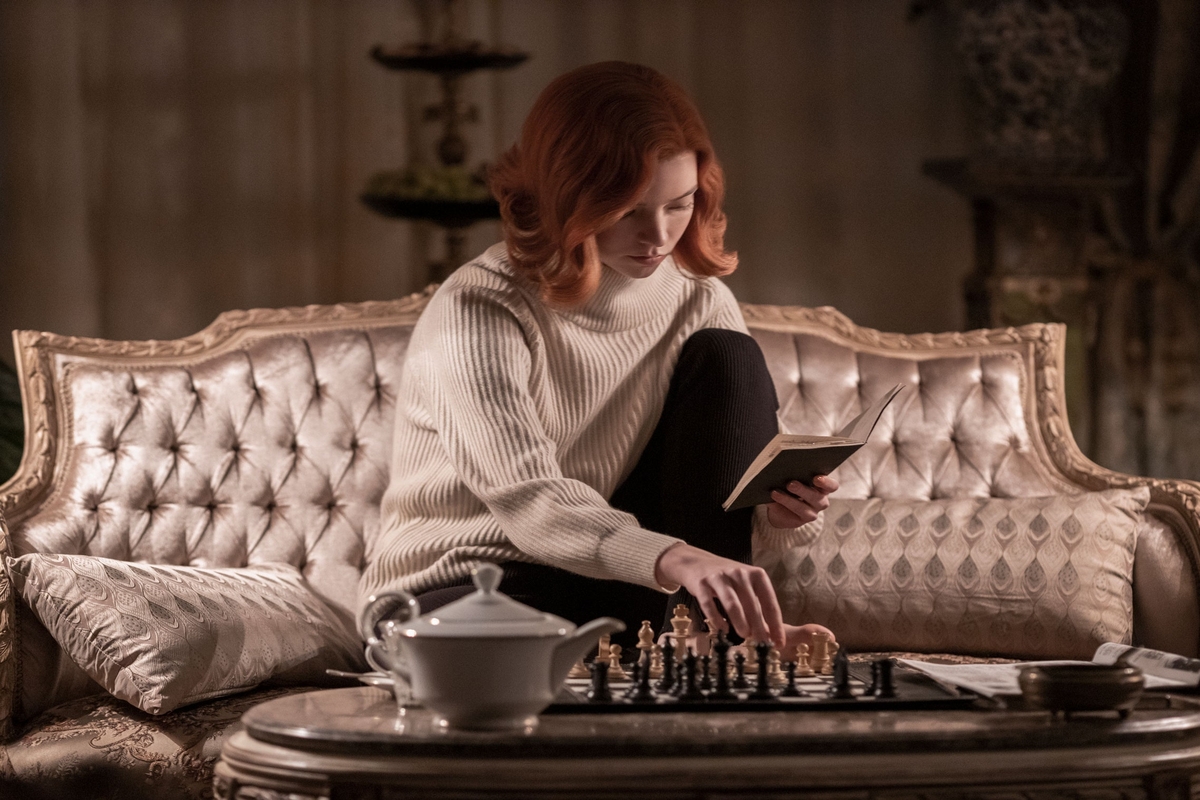 Beth Harmon's chess abilities might be out of our reach, but recreating the classic Gibson cocktail from The Queen's Gambit is something we certainly can do. According to the experts at Slingsby, the perfect blend is made as follows:
Take a chilled martini glass and rinse with 5ml Dry Vermouth by swirling it around so the glass is coated before throwing away any excess. In a larger glass, chill and dilute 60ml Slingsby London Dry Gin by stirring it with ice to your desired dilution. Strain into your martini glass and garnish with 3 silverskin pickled onions.
Find more gin cocktail recipes here.
EMILY IN PARIS – CHARCUTERIE AND CHEESE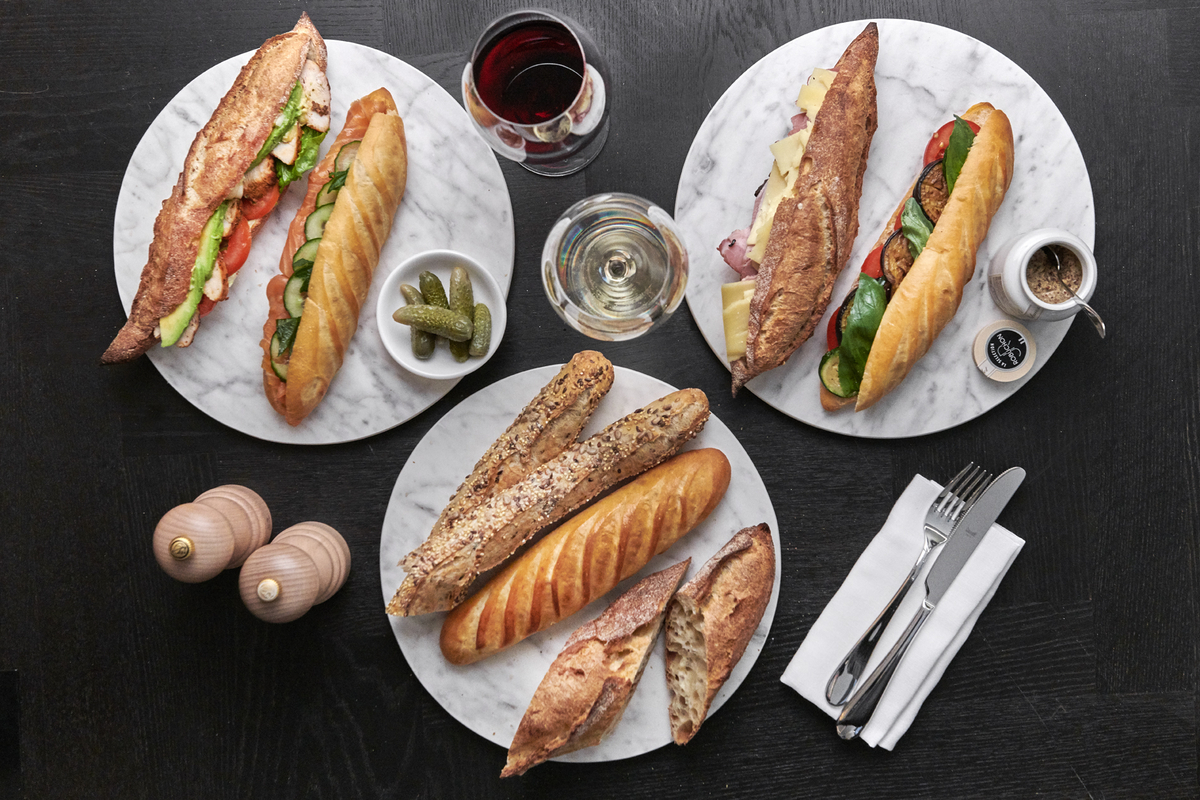 Experience a sense of delight similar to Emily in Paris' love for French pastries with a delivery from Le Deli Robuchon: available from morning to night, the menu includes a variety of breakfast, lunch, supper and snack options and an enticing selection of freshly baked patisserie.
Our favourite mid-week pick-me-up is a deli lunch delivered to our door: choose from a classic ham and cheese baguette with Robuchon's signature butter, traditional Reuben, or homemade quiches and Mediterranean fish pie. Order online for home delivery here.
Le Deli Robuchon also offers bespoke gift boxes and hampers filled with gourmet finery. Pick your own selection of carefully hand-picked and sourced food and drink products from across France, England, Spain and Italy, perfect for a socially-distanced picnic when the weather picks up.
Available for nationwide delivery, the tailor-made gift boxes are priced from £12 and hampers from £20. To order, contact [email protected] or call 020 8076 0564.
LIVE LIKE A BRIDGERTON – BREAKFAST IN BED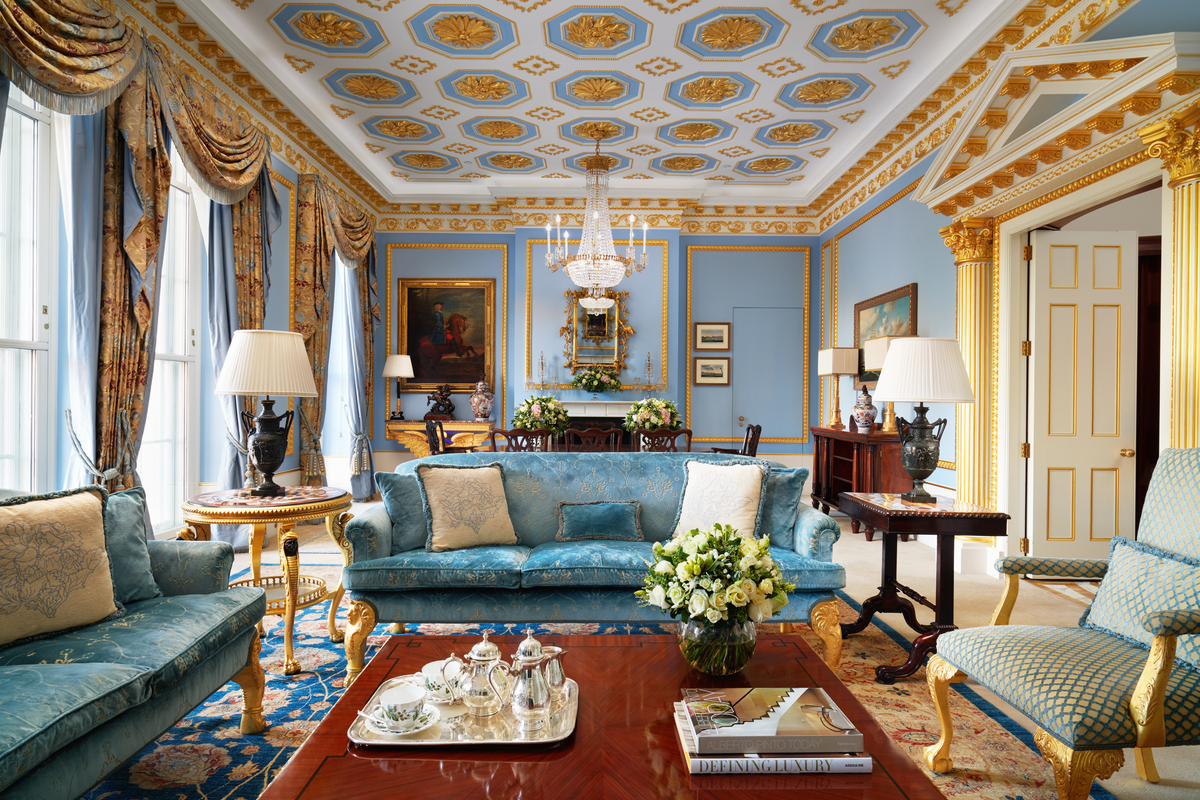 Feel like nobility for a night by dressing up for a Zoom cocktail party followed by fancy breakfast in bed the next morning. Iconic hotel The Berkeley is offering luxury breakfast in bed doorstep deliveries across Greater London: wake up to your own little parcel of joy, with freshly-baked pastries and rise-and-shine juices, straight from the hotel.
Choose from three menus: the Classic (£15pp) includes fresh fruit salads and a Berkeley Boost juice, plus pastries from The Berkeley bakery, accompanied by salted butter and fruit preserves. The Signature (£24pp) comes with all of the above, plus two more treats – classic Scottish smoked salmon and cream cheese bagels, and granola with Greek yoghurt. For extra special occasions, the Celebration (£35pp) includes a personalised chocolate cake, with an optional half-bottle of champagne.
Breakfast deliveries arrive in brown paper packages tied up with string, complete with personalised tags, handwritten cards, and a copy of The Times. Order here.
For those wanting something to look forward to post-lockdown, get a voucher for a Live like a Bridgerton package and look forward to bringing the Bridgerton fantasy to life with a stay in one of The Lanesborough's exquisite Regency-style rooms or suites.
Dedicated butler service means not having to lift a finger, beyond promenading around London at leisure with a chauffeur-driven tour of Bridgerton's real-life filming locations around the city. For more details and to book, visit The Lanesborough's website.
Liked this article on Food recipes from TV shows? Prefer to cook your own breakfast in bed? Try our best brunch and bubbles recipes here.
Main image: Bridgerton / Netflix
By Rosie
Get your weekly DOSE fix here: SIGN UP FOR OUR NEWSLETTER