Living in a city can get pretty overwhelming at times. There's always something that needs doing (or needed to be done yesterday…), which is why the offer of a bit of rest and relaxation in deepest West Sussex is frankly too good to refuse. DOSE contributor Lizzie manages to persuade an energy healer friend – who is a of course a natural advocate for taking some "me time", to ditch her Friday night plans for a stay at Ockenden Manor…
After one failed attempt to make it down to Cuckfield (thanks UK rail networks and your allergy to a bit of snow…) we join the tourists lugging their suitcases down to Gatwick to make the short 45-minute train journey down to the hotel. And my are we glad we did when we see the grandiose 17th-Century Ockenden Manor, and its modern spa nestled in the manor grounds…
Already feeling somewhat relaxed after a short taxi ride through the Sussex countryside, we are greeted warmly by the hotel's friendly staff and advised that our room – a suite no less – is handily situated in the spa building itself. The room (named Clara, after one of the family members who own the house, if you're interested) is incredibly bright and welcoming, with a giant free-standing bath tub, and terrace with views over endless Sussex fields (and not a traffic jam in sight). Perfect.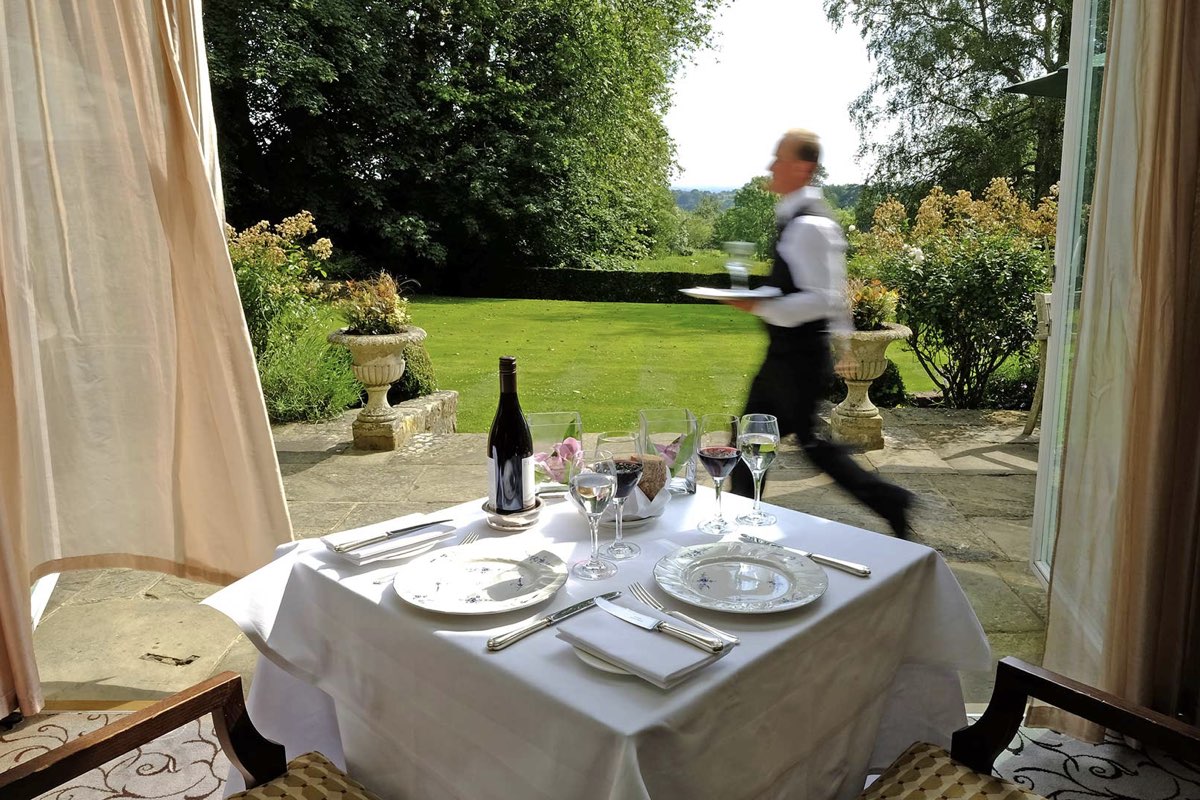 Rooms inspected, we grab our swimsuits and investigate the spa. A quick stint in the spacious sauna and steam rooms are followed by a stroll through Ockenden's very own "walk-through rainforest shower" which is fed by the hotel's natural spring. Experiencing a rainforest in deepest England is something I can honestly say I have never done before, and doubt I will get the chance to again, but it was curiously relaxing. For me, the spa's biggest selling point is the in-and-outdoor swimming pool which allows you to swim freely between the open air and the warm surroundings of the inside: perfect for that ever-changing British weather. A staff member suggests a glass of prosecco in the outdoor hot tub while we wait for our treatments and it turns out, that's very hard to refuse.
Having reached a near zen-like state of relaxation, I make my way to try the spa's "The Silent Treatment" experience – half an hour of flotation treatment followed by a hot oil scalp massage. The Isopod is a saltwater flotation tank designed to make every muscle in the body relax. I'm given my induction (including the "don't panic when you close the lid" speech) and asked if I'd like some music to accompany my float. Nestled in the pod, I let my body float freely as I take in the rainforest-inspired music being piped all around me. And here I stay for the next half an hour, my mind turning (thankfully) blank as the saltwater does its job. The feeling of weightlessness is unlike anything I've ever experienced, and when the time's up I emerge from the tank with not a care in the world (or a muscle that hasn't been unwound…)
Next up I'm led to one of the spa's many treatment rooms for my scalp massage, which is just under an hour of pure indulgence. Using a mixture of scrubs, oils and hot towels my therapist gives my face (and hair) plenty of attention. The 45 minutes fly by and soon I find myself back by the pool with a magazine (and several mothers on a child-free break) for company. As if we weren't feeling rested enough already, we decide on a short nap in the suite's comfy beds before the main event of the evening: dinner.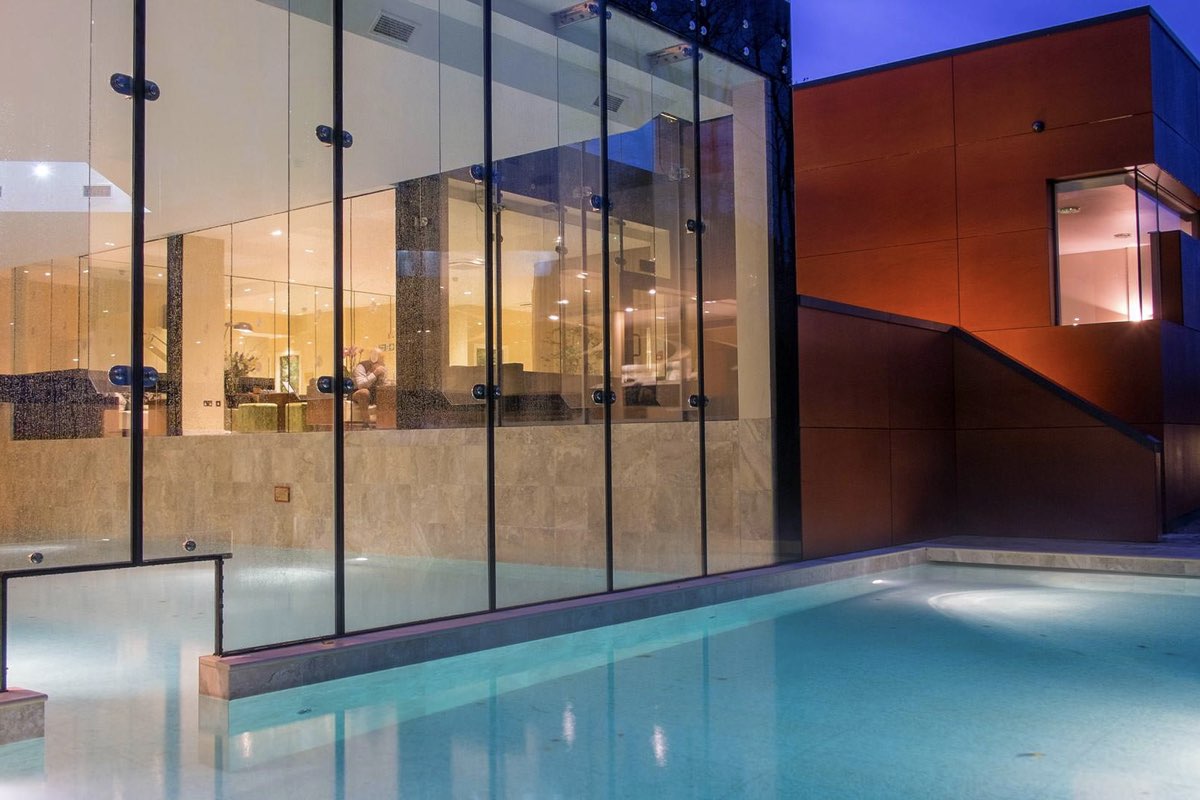 We've been excited to try the restaurant in the hotel's Elizabethan manor house ever since we see it promises delicious food and a unique setting. And it really does deliver. Before taking our seats we're offered an aperitif in the cosy bar which nestles in the main manor house building. A thirst-quenching local gin is accompanied by several melt-in-the-mouth amuse bouches (and the staff don't laugh when we beg for a few extra…). The restaurant itself overlooks Cuckfield Park and our table – facing the massive veranda – is the best seat in the house. We opt for the a la carte "Sussex" menu over the (admittedly, very tempting-looking) six course tasting menu. The restaurant is overseen by award-winning chef Stephen Crane who prides himself on presentation. This is evident in the chef's special starter of home-smoked mackerel, which is incredibly moreish and delicately arranged with beetroot, horseradish and sea herbs. The spring lamb for main course is rich and full of flavour. We can't resist the dessert of English rhubarb with jam and custard and are glad we don't as it rounds off a truly delicious dinner. Not done with the festivities, we're then guided to the magnificent drawing room where tea, petits fours and board games await us – now that is my kind of night out….
After a day of relaxation and an evening of the finest food, we sleep like babies in the suite, with the complete blackout blinds meaning I wake just in time to explore the spa's gym before breakfast. I'm spoilt for choice with running machines, bikes, weights, kettlebells and even a Power Plate to try. One quick HIIT session later, and I'm ready for our breakfast of Sussex kippers, back in the beautiful dining room.
All too soon, our stay at Ockenden comes to an end and we're back in the taxi, back to London and back to reality. If every weekend was like our stay in West Sussex, we'd sell up and move out of the city faster than you can say deep tissue massage.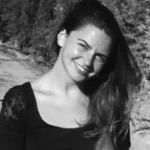 Hettie is the editor and co-founder of DOSE. A keen runner, she's also partial to a blast of high-intensity and hot yoga. A country girl at heart, she divides her time between London and the lush rolling hills of North Devon. When she's not jetting off on her next adventure, Hettie can be found in a candle-lit alcove with a laptop, a spaniel and a full bodied Malbec.