Mexico City can be overwhelming in its sheer size and frenetic nature. DOSE writer Rosie escaped to Hotel Cartesiano in Puebla, a mere two-hour drive away from the hectic capital, for a more relaxed environment in which to enjoy Mexican cuisine, architecture, and hospitality…
There are a few shell-shocked faces when I arrive at Cartesiano. It's been quite a morning: Mexico has just lost to Sweden in their World Cup match, only to be saved by Germany's defeat in their game – therefore qualifying for the next round by default.
"Please join me for a drink," the hotel manager appeals. If a few shots of mezcal will serve a medicinal purpose for him after the emotional rollercoaster of a morning he's had, I'm happy to oblige.
I'm whisked to Centena Cuatro, and presented with a plate of colourful seafood tacos that I wash down with a few too many margaritas. In need of a lie down, I flop on to a sun lounger by the neighbouring rooftop pool and take an unexpected afternoon siesta.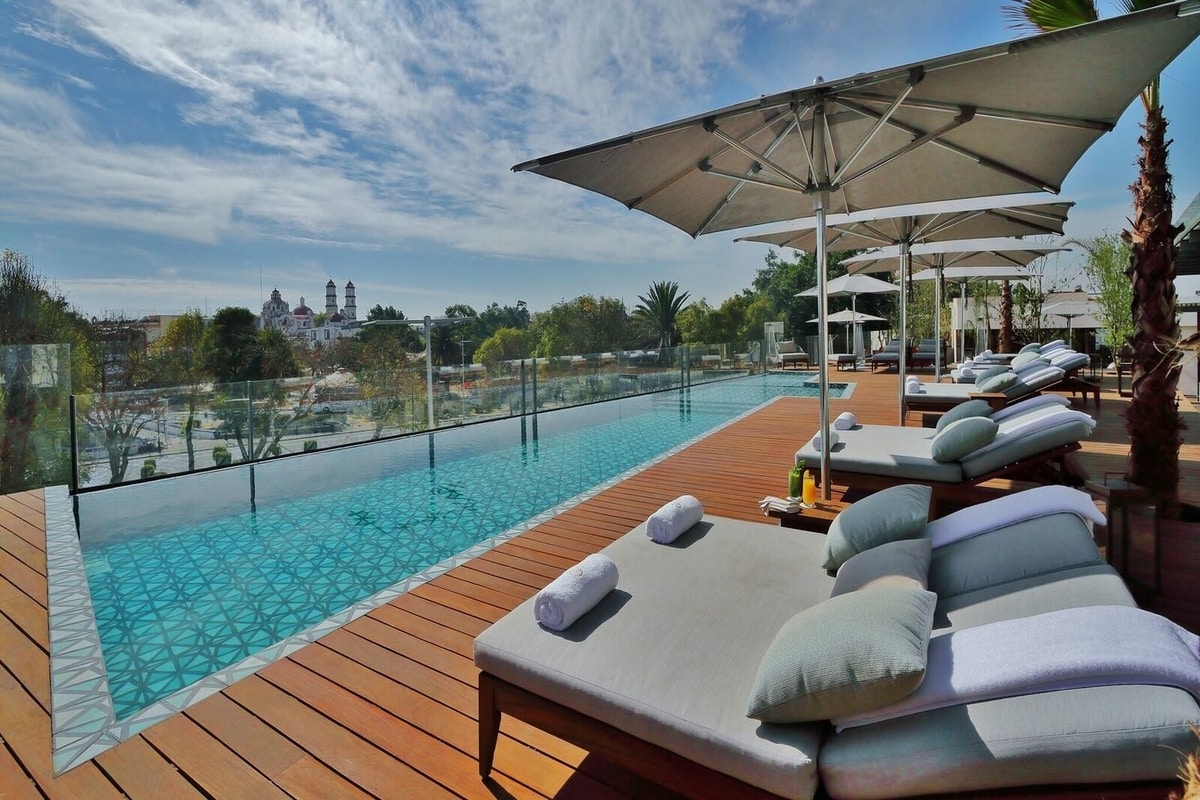 Photo: Rooftop Pool, Hotel Cartesiano
The snooze must have been just what I needed, as I wake up full of energy to explore the historical centre of Puebla – which happens to be located right on the hotel's doorstep. I walk past brightly-coloured houses of every shade before I reach the vibrant main square, filled with musicians playing, couples embracing, and children running. The place is so full of life that it's hard to imagine the stunned silence that befell the many bars in the area just a few hours earlier, when Mexico conceded a third goal to Sweden.
Unlike Mexico City's famous Zócalo, which is a heaving centre of tourism and commerce, Puebla's buzz comes from people going about their day-to-day lives with an enthusiasm that is infectious. There's laughter, singing, dancing in the streets, done simply for the joy of it, rather than to entertain tourists – even if in my case that's a happy coincidence. I pass a religious procession with people dressed in colourful outfits carrying decorated statues, and think how lucky I am to witness such a special event – only to be told somewhat nonchalantly by the concierge back at the hotel that such things are daily occurrences here. What a place.
After visiting the magnificent La Catedral Basílica de Puebla, the gilded expanse of the Capilla del Rosario, and the treasure trove that is the Biblioteca Palafoxiana, I walk back along Calle de los Dulces, a street famous for its many sweet shops, picking up a selection of confections that I hope will survive the journey home. More treats await my return to the hotel, where a welcome platter of passionfruit and lychee macarons have been placed in my room, disappearing in seconds.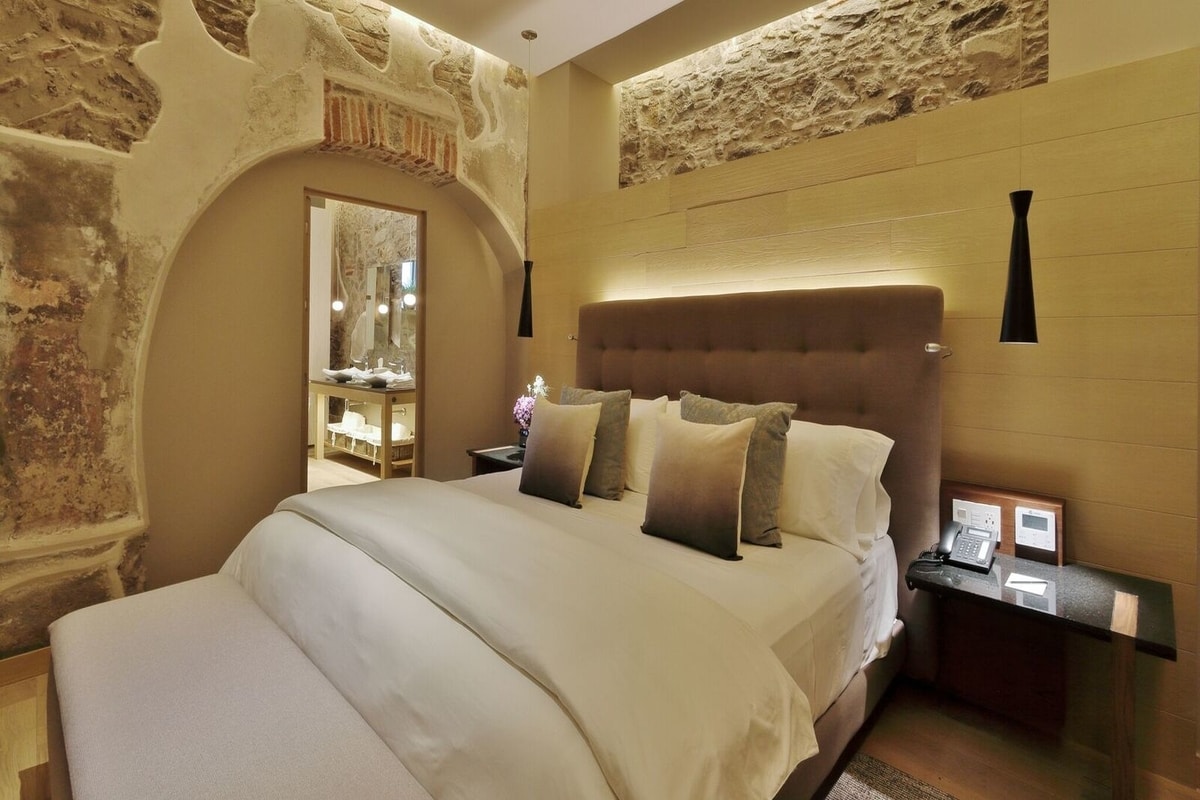 Photo: Bedroom, Hotel Cartesiano
The room is decorated with a Mediterranean minimalist feel that highlights the high ceilings, luxurious bedding and wooden furniture. Every detail has been painstakingly taken care of: it took the hotel managers 22 trips to Mexico City to find the perfect water supplier, while the locally-made soaps come in such sublime scents that guests are invited to choose their preference from a menu – or sample all of them, if the decision is too difficult.
Outside, the hotel occupies two colonial mansions that have been carefully restored to showcase their former glory, as well as a modern building: a peaceful courtyard is surrounded by vaulted walkways where traditional colourful tiles are on display, while a wooden spiral staircase leads to a walkway overlooking the beautiful garden that runs between the two hotel buildings.
Dinner is served at Centena Cuatro, and I'm recommended to choose from the extensive menu of Pueblan specialties. I opt for a superbly rich, thick and indulgent mole poblano con pollo, followed by a rice milk sponge cake soaked in sweet, cinnamony horchata for 24 hours and served with a dollop of ice cream, which invokes childhood memories of sipping the malty milk left over after a bowl of cereal: delicioso!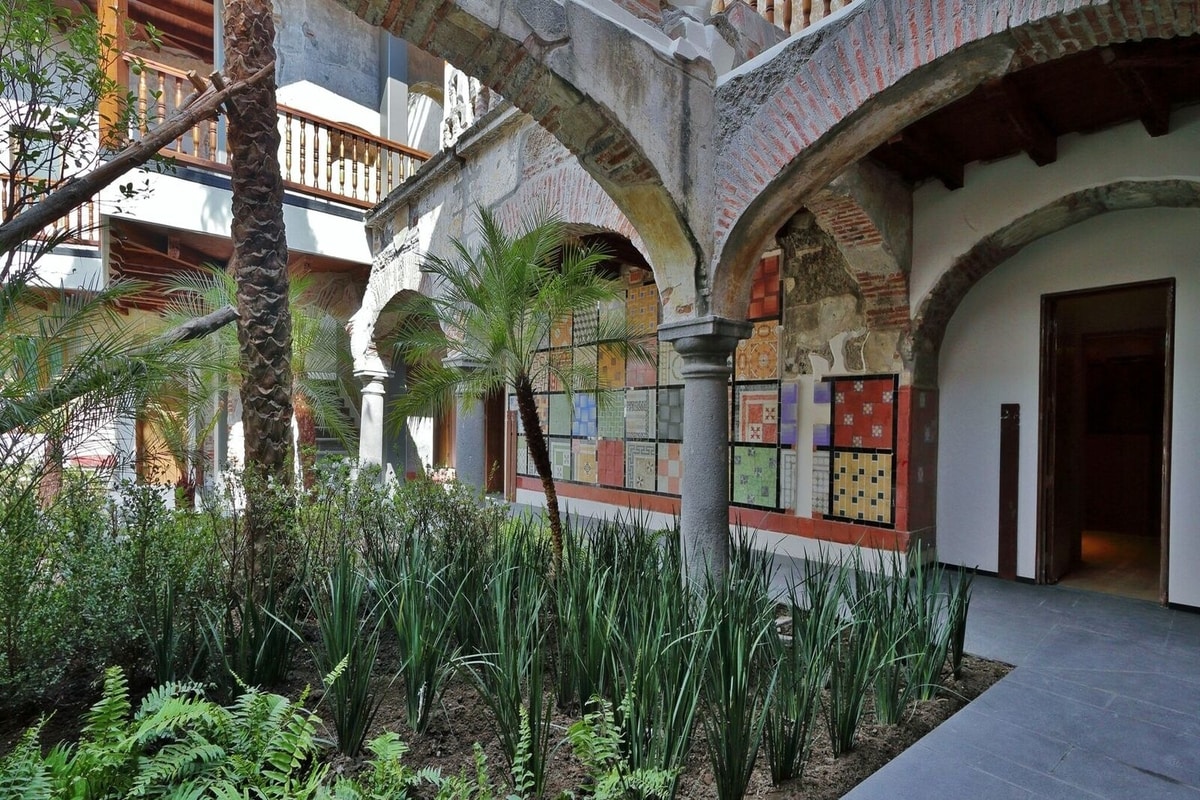 Photo: Hotel grounds, Cartesiano
The thought of cereal brings me to muse upon breakfast the next morning, which exceeds all expectations. The a la carte menu includes inventive egg dishes, bagels, pancakes – and Mexican specialties such as chilaquiles and huevos motuleños. Give a girl an excuse to eat cheese-smothered tortillas for breakfast and dollop a runny egg on top, and she's there. Add a basket of pan dulce – the sweet bread and pastries that stole my heart as I explored the streets the day prior – and it's a match made in heaven.
Feeling on cloud nine, now feels like a good time to visit the hotel's spa on the top floor, designed to feel like you're in the clouds thanks to white marble interiors and an open roof that exposes the blue sky and clouds above. Treatments also follow a holistic approach intended to extend beyond the physical, with guests invited to participate in a private ritual beforehand to connect with each of the four elements. My massage is equally other-worldly, and I float back into the comfort of my bed for an afternoon siesta.
Each of the facilities at Cartesiano are noteworthy in their own right – a spa whose services far exceed any I've visited in a city hotel, a restaurant that attracts visitors from far and wide to sample the region's specialties served at their finest – but what really sets Cartesiano apart is the sense of community among its staff. When the manager takes me on a tour of the property, he introduces every passing member of staff as "my friend" or makes a comment about a particular personality trait of theirs. There's such an authentic warmth to the property, the product of a shared dedication among those who work there. It's a feeling that money can't buy – yet the happiness it brings me during my stay is absolutely priceless.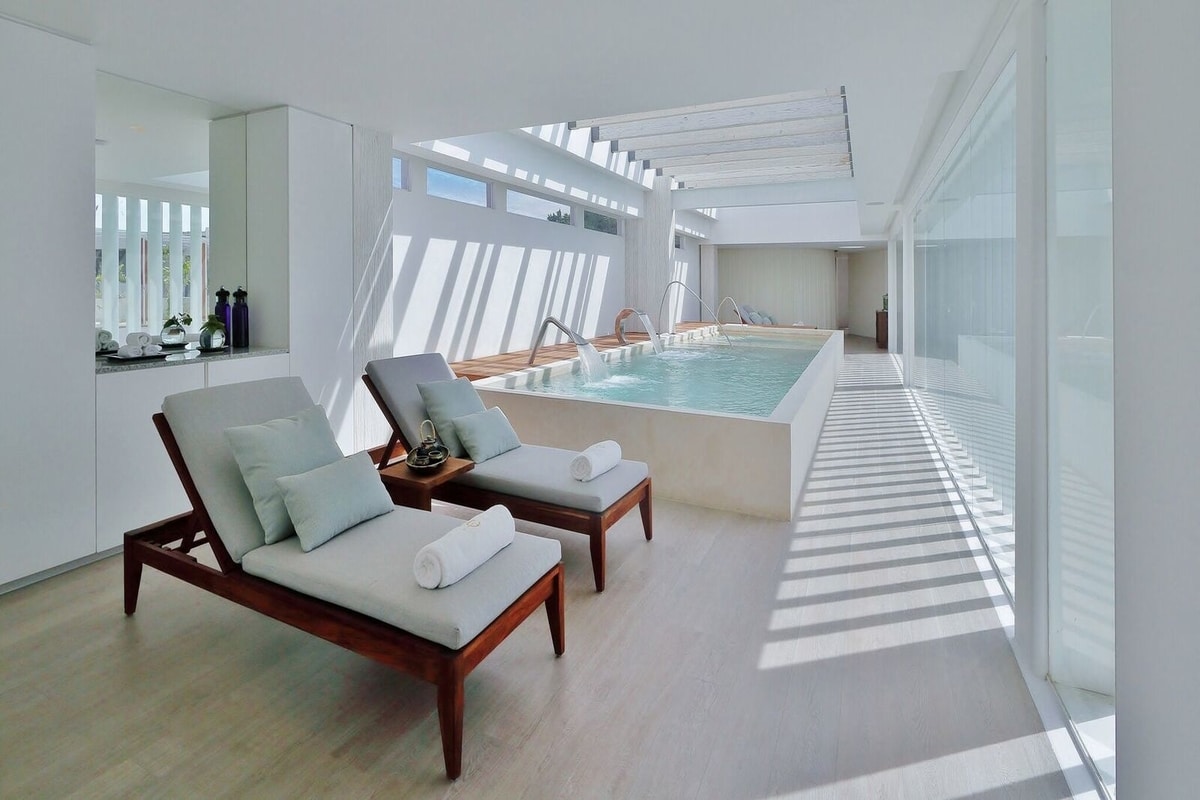 Photo: Spa, Hotel Cartesiano
Rooms at Hotel Cartesiano start at $300 per night.