Shoreditch is known far and wide as London's capital of cool, where we find the latest, achingly trendy hotspots. Our latest discovery? Essence – a new plant-based concept from leading Californian chef, Matthew Kenney.
Tucked behind the hustle and bustle of Great Eastern Road on Leonard Street, this innovative food concept feels more like a sleek spaceship than a cafe thanks to a collaboration with Stockholm-based architect Andreas Bozarth Fornell, known for his work on high-profile fashion brands such as Acne and Sandro.
The streamlined, minimalist space keeps the focus purely on the food – which is divine, by the way…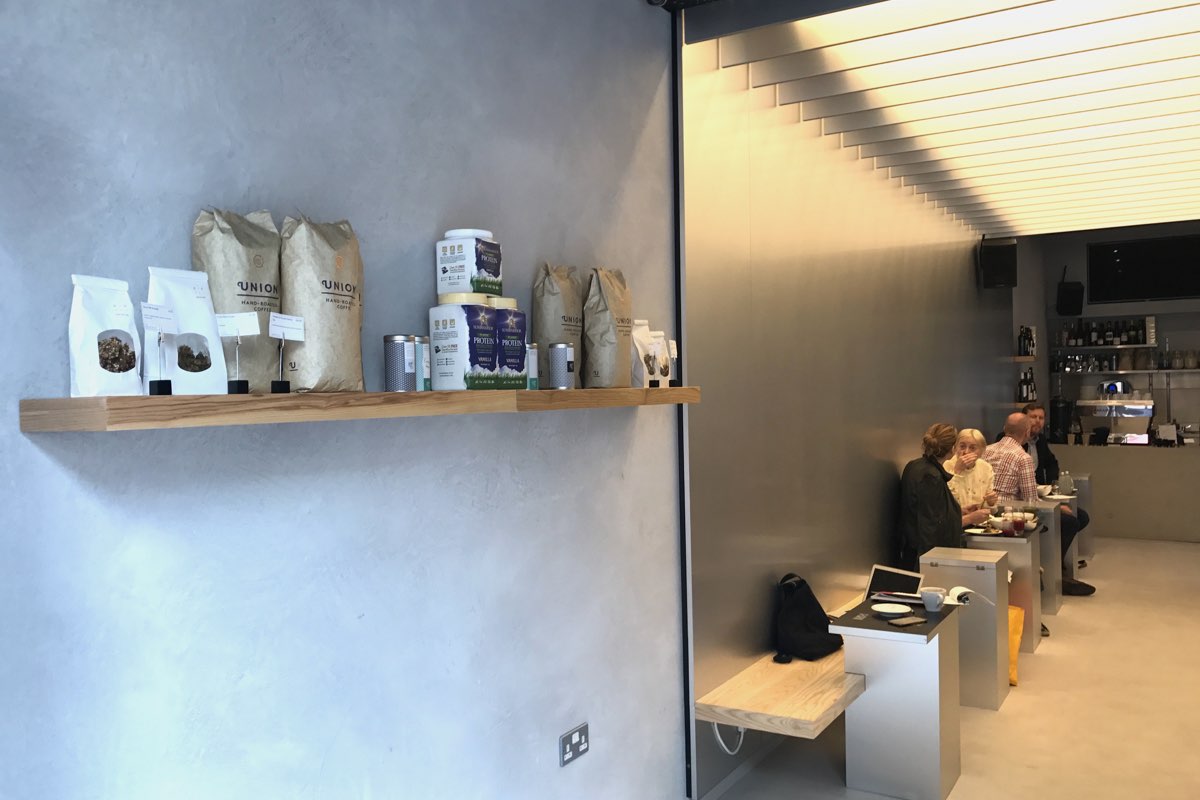 After sweating out last nights' toxins at Chroma Yoga or Studio Lagree, Essence Cuisine will bring you back to life.
Each dish recharges you, transforming the way you think of 'food for the soul'. This menu really does taste as good as it looks.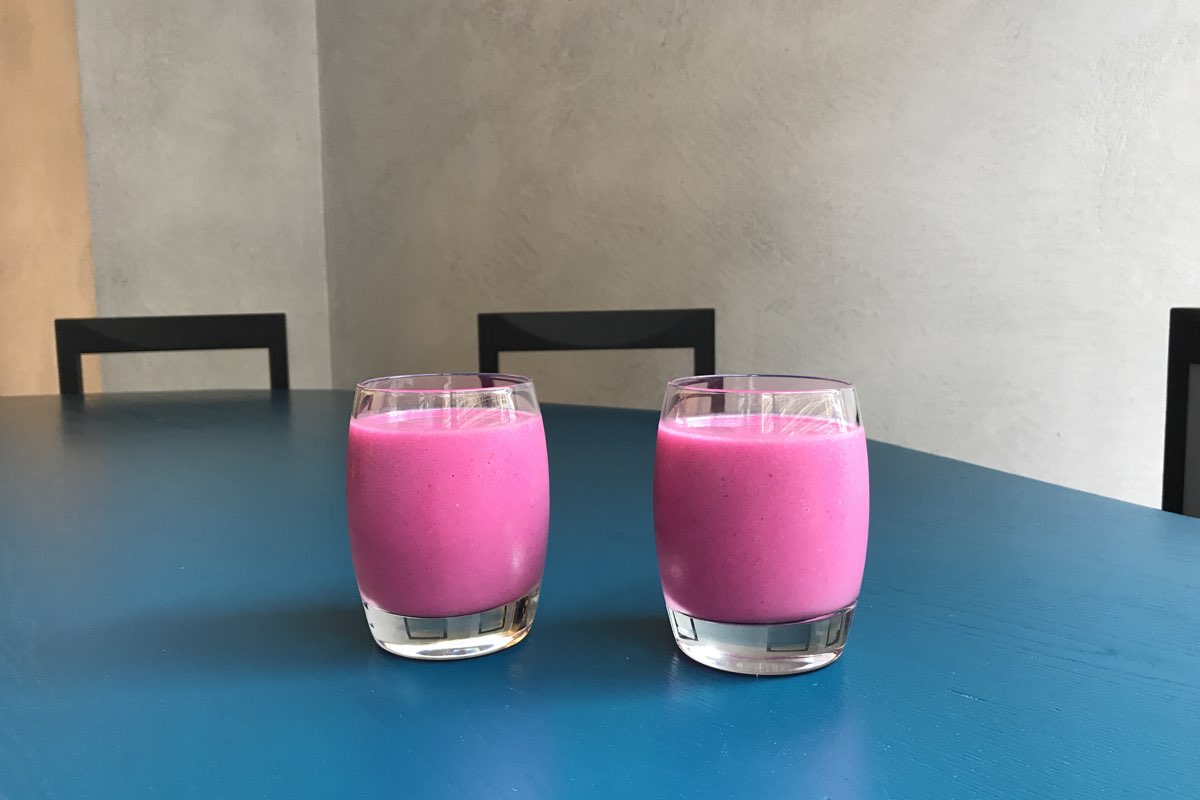 Essence won us over immediately with their 'Tropical Dragon Fruit' smoothie, admittedly, the hot pink colour of the smoothie might have had something to do with it.
We went on to taste the 'Red Smoked Hummus', 'Essence Bowl', 'Heirloom Tomato Lasagna' and finished off with a few 'Raw Macaroons'.
The hummus has a creaminess to it that you rarely get in a hummus (or is that just our store-bought habits talking…).
The Lasagna was the true highlight. It actually made us check the menu twice, to ask ourselves… "wait, this isn't real cheese? This has to be really cheese. No way?" So apparently, yes way, and we don't know how they do it.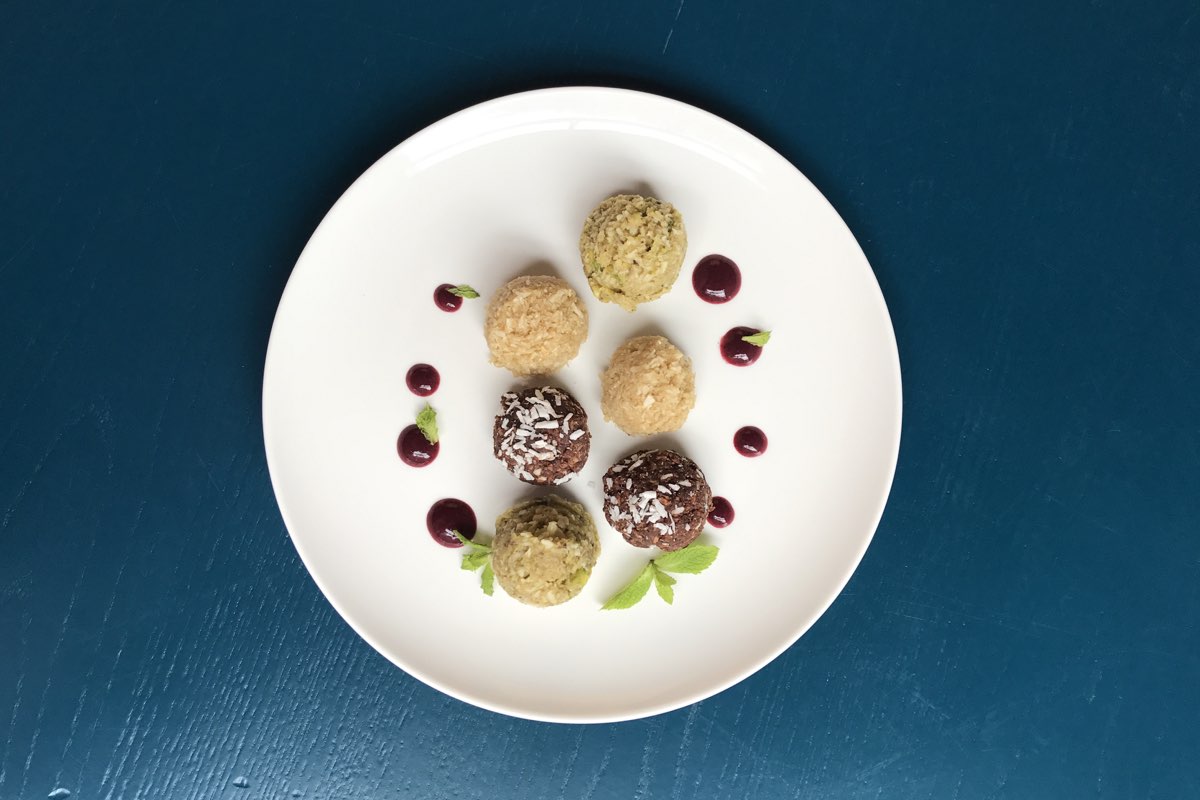 If you're heading here for brunch, we recommend the 'Garbanzo Scramble' or the 'Raw Coconut Banana Pancakes', both incredibly satisfying and guilt-free.
Got a food allergy or intolerance? No problem, everything on the menu is 100% meat, dairy, gluten and refined sugar free.
There are plenty of simple ways to eat more fruit and veg, but heading to Essence Cuisine is probably our new favourite.
Work nearby? Order your essentials here, in time for that afternoon meeting.
Address: 94 Leonard Street, London EC2A 4RH
Tube: Old Street (Northern Line)
Price: £7 – 15