DOSE writer Rosie travels to Mystras, a village in the Spartan region of Greece, and experiences a spa retreat that leaves her feeling ready to join the ranks of the region's warriors…
Trundling through the narrow streets on the approach to Euphoria Retreat, you'd find it hard to believe that this unassuming little village is home to one of Europe's most renowned spas. Mystras, located in the Peloponnese region of Greece, is a reminder of the simplicity so lacking in our busy lives back home: elderly men sit outside tavernas watching the world go by; ladies on the street shout up to friends hanging washing on balconies above; cats lie outstretched on patches of grass, basking in the sunshine. It feels like life here moves at a slower pace and people live in the moment – and it certainly seems that they are better off for doing so.
But I'm still unsure how a world-class spa fits in here – surely the dazzling beaches of the Greek islands would be more suited to a luxury resort than a humble place like Mystras?
After a conversation with the spa manager, I began to understand. While a few indulgent nights at an extravagant beach resort would certainly leave you feeling pampered, it's not quite the atmosphere that will make profound change happen. Euphoria's founder, Marina Efraimoglou, overcame cancer in her late 20s and attributes much of her recovery to her pursuit of holistic wellbeing practices. Her retreat is renowned for its transformational programmes – her vision is for each guest to feel nurtured and guided on their own personal journey to a more socially aware and spiritually satisfying way of life. Let's face it: sipping mountain tea on the terrace while you breathe in the fresh air and look out over verdant hills is more likely to assist with that process than popping bottles of champagne on a yacht.
Knowing the retreat's intention to overhaul its guests both spiritually and physically – programmes range from 'Inner and Outer Glow' to weight loss and relaxation – nevertheless leaves me feeling a little uneasy with regard to what is in store for me over the next few days. As a chronic overthinker and control freak, the prospect of not knowing what will become of me is deeply unsettling. So it should come as no surprise that I'm prescribed the 'Relax and Destress' programme.
Over the next few days I'm scheduled in for a variety of activities and treatments designed to help me unwind, to calm my busy mind and to allow me to reconnect with – perhaps even discover – my 'soul purpose'. I'm a little sceptical at first: can a "reconnective healing massage" really unlock some inner meaning from deep within? Surely if I soul-searched hard enough I could figure it all out myself? That might well be possible when our lives are in harmony, but when the build-up of everyday stress gets in the way, it can take quite some digging to discover things hidden so deep you'd think they had never existed – or so I was soon to find out.
Here I am, lying face up on a massage bed where I am cradled by soft, rosemary-scented blankets, blubbering like a baby. I've genuinely no idea what has caused this, other than forty-five minutes of reiki therapy, the spiritual effects of which are evidently far more profound than the physically gentle approach on the body. I'm not even sure what I'm crying about – all I know is that it feels good to let it all out. Afterwards I'm overwhelmed by the need to sleep, which I do for twelve uninterrupted hours. I wake up a little unsettled by the sense of peace that has overcome me: it's an unfamiliar feeling and I don't quite know what to do next. Fortunately a quick glance of my schedule for the day means I don't have to decide: it's time for breakfast, followed by a hammam ritual.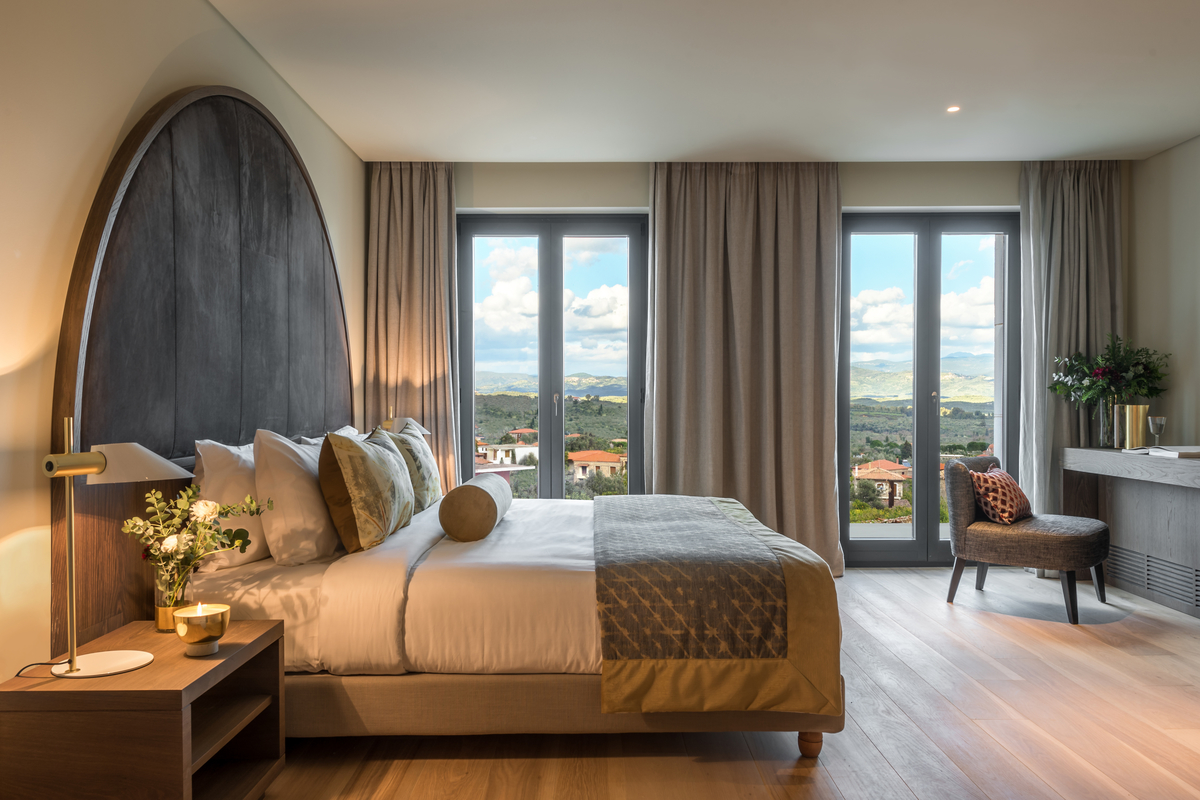 I glide to the restaurant where I'm greeted with a look of genuine delight by the waiter who served my dinner last night. He tells me I look rested and relaxed, then proceeds to recommend a stack of berry buckwheat pancakes that not only taste sublime, but also fit into the antioxidant-rich diet that has been prescribed to me following the retreat's signature '3GL therapy' with its in-house nutritionist upon arrival. Dinner last night included grilled monkfish with local olive oil served with fresh asparagus, followed by a fabulously indulgent dark chocolate truffle dessert that is apparently somehow good for me and will keep me slim. The only things I'm supposed to steer clear of are caffeine and alcohol, since these apparently contribute to my lack of clarity of thought and high levels of anxiety. That aside, the rest of the menu – in which local produce such as fresh eggs, cheese and olives abounds – is fair game. With that, I order another bowl of homemade granola served with the thickest, creamiest Greek yoghurt and the most fragrant honey I've ever come across. I find myself savouring every mouthful, taking a renewed sense of joy even in the simple act of eating. It was only my first full day, and changes were already beginning to take place within me.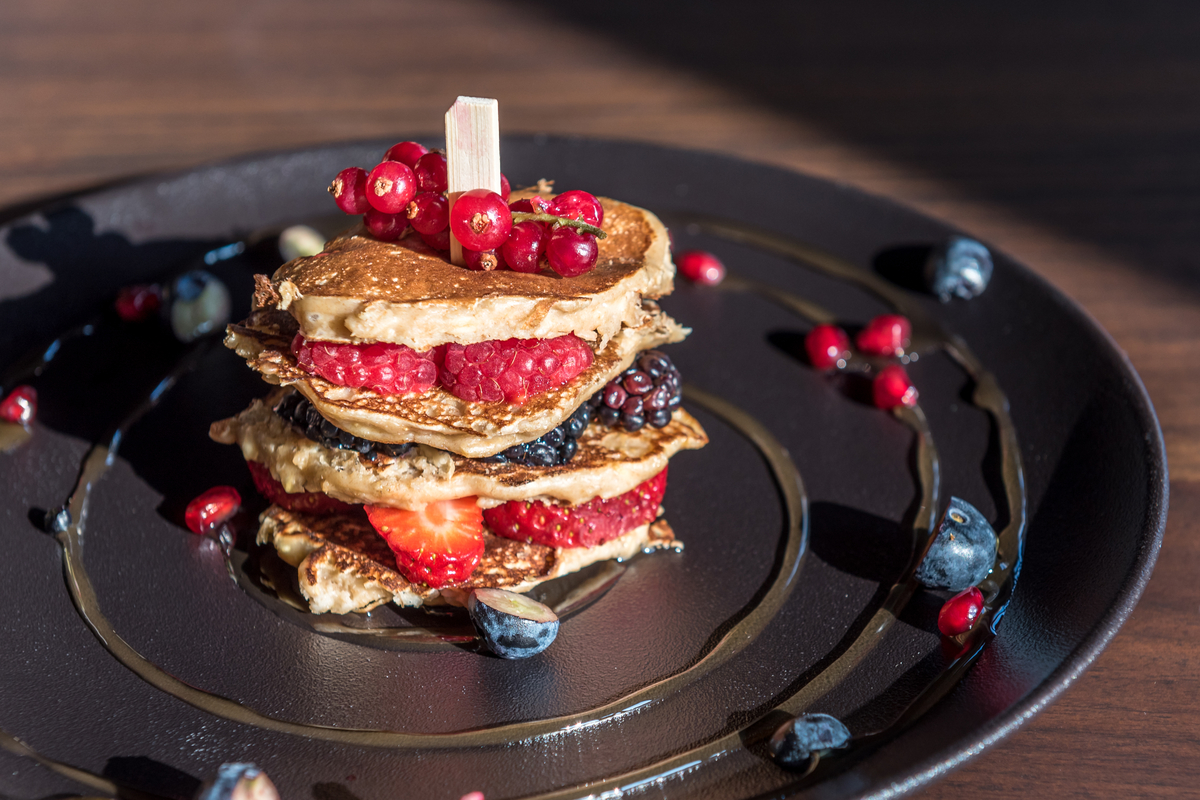 That was just the beginning. My next treatment is a hammam ritual, which takes place in a colossal marble steam room. After an hour of scrubbing and the application of a detoxifying mud mask I emerge renewed and rejuvenated, as if I have cast off the trappings of my previous stressed-out, anxious self to reveal a more wholesome, focused and calm person beneath. I continue my journey through the resort's stunning spa, laid out like a transformational journey spiralling over several floors that extend from a central well-like structure. It begins with an other-worldly pool in which the deep water plays sounds of dolphins, then moves through floors that invite you to discover new experiences – from salt relaxation rooms to flotation pools – until you reach the top, where an expansive yoga studio rewards you with views across the mountains.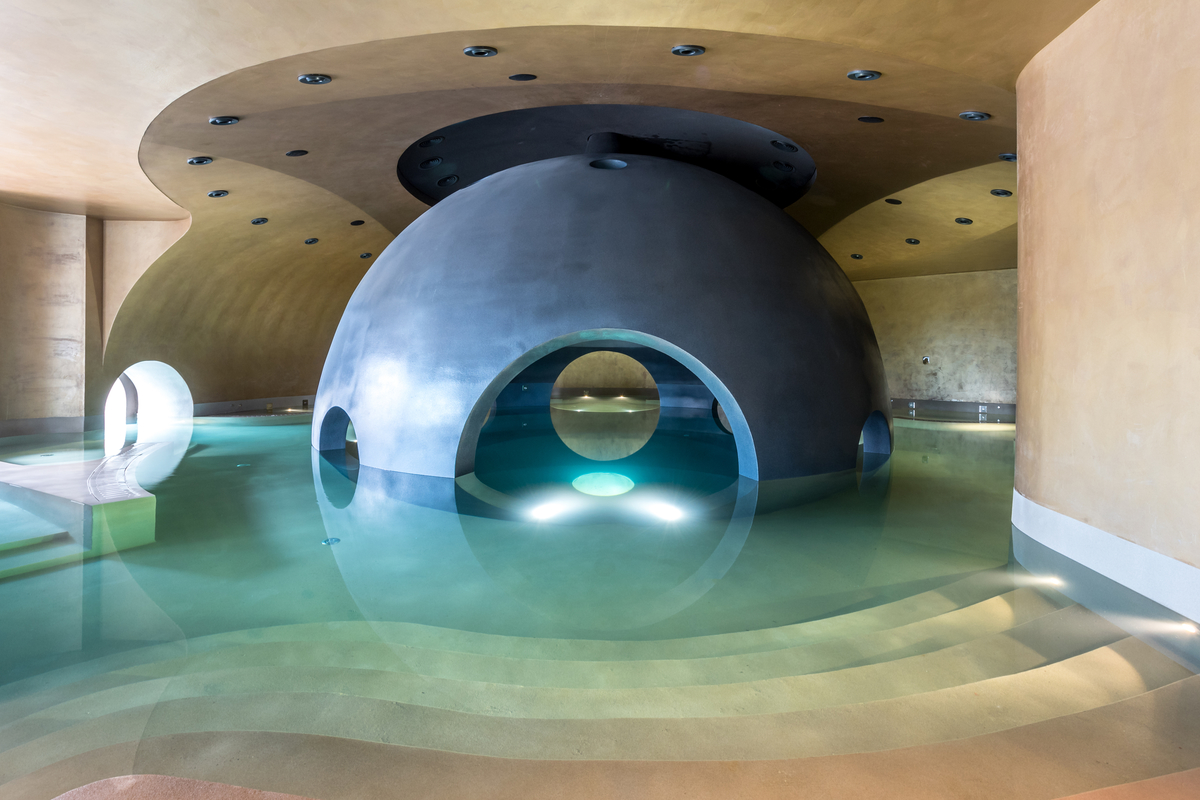 Even as a self-confessed sceptic when it comes to spiritual matters, there's something quite special up here. It's a space that I find myself returning to regularly over the course of my stay to find a sense of calm and satisfaction. I join yoga and meditation classes and experience a feeling of lightness and clarity I never thought possible.
This is euphoria. I don't ever want to leave.
The 'Relax and Destress' programme starts at 585 Euros per person, including all meals and treatments. To book, visit www.euphoriaretreat.com/en.
Photos: Euphoria Retreat
Get your weekly DOSE fix here: SIGN UP FOR OUR NEWSLETTER