Nothing makes Londoners happier than seeing their city in the sunshine, and nowhere is this sunshine beaming down on prettier shops, restaurants and cafés than on Chelsea's iconic King's Road. If you find yourself with time to spare, you'll want to head there and really make a day of it. Follow DOSE contributor Charlotte, for the best 9-5 imaginable…
Face workout at FaceGym
I start my day with a workout of a different sort, at FaceGym. I opt for the Signature Electrical facial, a self-proclaimed 'workout for the face'. There's a 'warm up' (facial massage), 'cardio' (vigorous strumming of the skin with fingertips, stimulating collagen production and getting the blood circulating) and a 'sculpt' part to the workout. Sculpt is my favourite and the most obviously effective. My lovely 'trainer' Claire uses a handheld electromagnetic device (available to buy at FaceGym) to tighten the skin, which causes small muscle spasms as the muscles get 'worked out'. For the 'cool down', Claire rubs a cold jade stone in downwards motions across my face, to de-puff the skin and drain toxins away. My face looks visibly tighter with sucked-in cheekbones. When I try to grab a centimetre of flesh from my cheeks, I actually can't – that's how taut, soft and smooth they are.
Find FaceGym here. A Signature Electrical costs £85 and lasts for 40 minutes. FaceGym has recently launched a bridal package offering four workouts in four weeks for £410.

Workout at Barrecore
Now my face has been put through its paces, it's time to give my body some love, and Barrecore has come highly recommended by those in the know. This ballet and Pilates-inspired workout may look easy – but it's seriously, seriously tough. Using just a resistance band and hand weights, the 55-minute Signature class has me burning in places I've never even felt before, thanks to countless repetitions of leg raises, side planks and more. I'm aching all over but our teacher, Sophie, is so energetic and the studio is so pretty (with a great selection of snacks and drinks for after, as well as some fabulous leggings on offer) I'm happy to spend as much time here as possible.
Find Barrecore here. The Signature class costs £28. Barrecore has just launched two bridal packages for brides looking to get in shape for the big day. Quick Fix offers 24 classes and four one-on-one sessions for £825. Transform offers 48 classes and six one-on-one sessions for £1,475.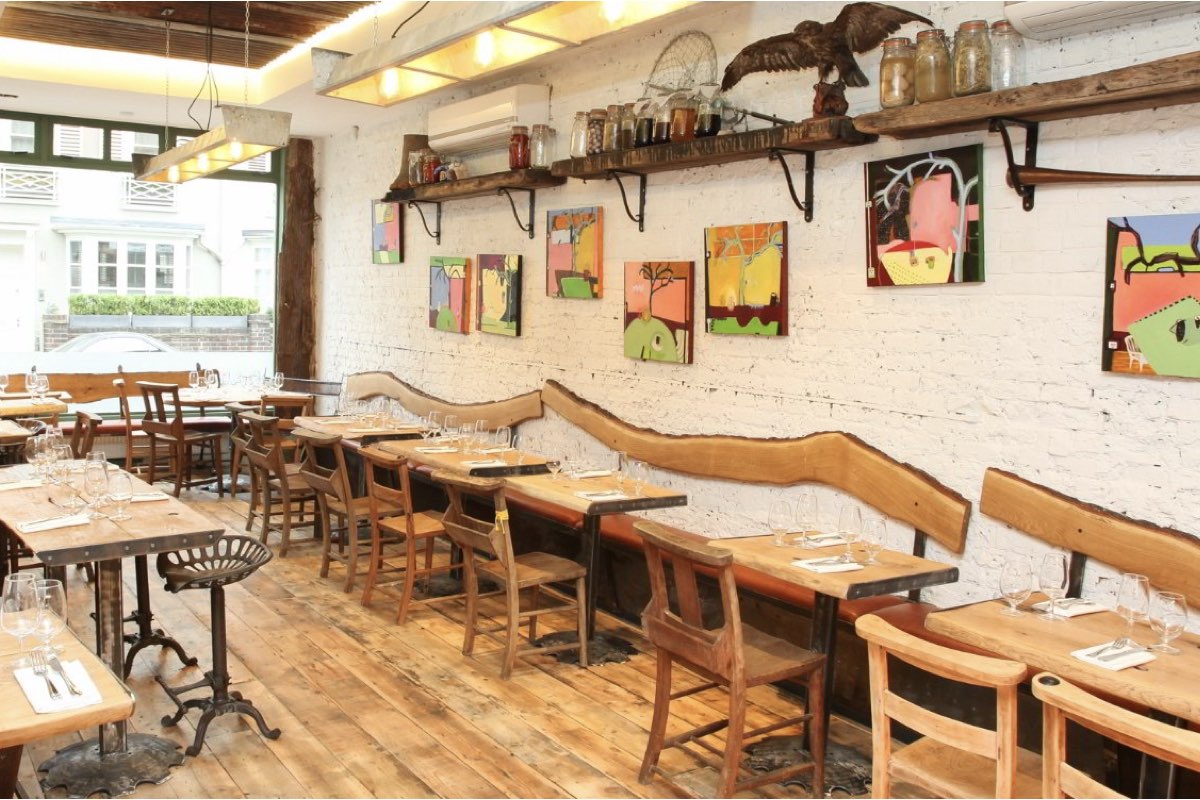 Dinner at Rabbit
In need of a refuel and joined by my hungry husband for the food part of the day, we head to popular local restaurant Rabbit. It's heaving with couples on dates, groups in their 20s and large crowds of friends and families of all ages enjoying fresh, seasonal food. Rabbit has just launched a Local and Wild tasting menu, featuring an array of locally sourced and foraged dishes. We start with cocktails, and can highly recommend the Green Future – a delicious concoction with cucumber, rosemary and foamed egg white. You must also get the mushroom marmite confit egg yolk éclair – a two-bite nibble, it is utterly moreish and we savour each indulgent mouthful. Food is non-faddy and hearty without being stodgy. Our favourites from the Local and Wild tasting menu include an excellent mackerel served with fermented beetroot, and a wonderful pea and mint ravioli that is superbly light. The table next to us is tucking into scallops with black pudding and a delicious-looking spring lamb, both of which give us serious food envy, but we can't resist trying some à la carte dishes too. If you choose to do the same, don't miss the broccoli with ricotta and the truffle potatoes, served millefeuille-style with crisped edges and a fabulous hollandaise sauce. As for pudding: no matter how full you are, order the cinnamon milk tart. It is our, and our waitress's, favourite dish on offer. I have no doubt that we will be back.
Book a table here The Local and Wild Tasting menu is on offer indefinitely. 
West Londoners have it good. The King's Road has stolen my heart.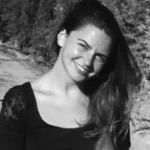 Hettie is the editor and co-founder of DOSE. A keen runner, she's also partial to a blast of high-intensity and hot yoga. A country girl at heart, she divides her time between London and the lush rolling hills of North Devon. When she's not jetting off on her next adventure, Hettie can be found in a candle-lit alcove with a laptop, a spaniel and a full bodied Malbec.