You'd be hard pressed to find a celeb out there who hasn't been to see Sarah Chapman. Her treatments and products are utterly renowned in the industry. What she says is worth paying attention to – her own skin is pretty dreamy, BTW. If she says facial massage is great, then it is.
It's not just Sarah, mind you. The more time I spend visiting dermatologists, the more I'm told that your products can be great but it's how you apply them that really matters. Massage helps the products penetrate. But even massaging dry skin is hugely important for blood flow, sculpting and more. Over to Sarah.
Why massage?
"I am a huge advocate of facial massage, which is why it is an integral part of my Skinesis facials. Facial massage is unbeatable for aiding skin function, restoring your glow and waking up tired, sluggish skin. It helps boost the vital supply of oxygen and nutrients to skin cells, while effectively draining away toxins in the lymph nodes. Facial massage also helps to break down congestion, which can cause puffiness and breakouts. Plus, it helps to lift and sculpt the face for anti-ageing benefits, improve the penetration of active ingredients and relax the muscles to minimise jawline tension. Massage leaves you with instant results on the skin. A healthy, rosy glow is a sign of all the brilliant stimulation that has happened beneath the surface."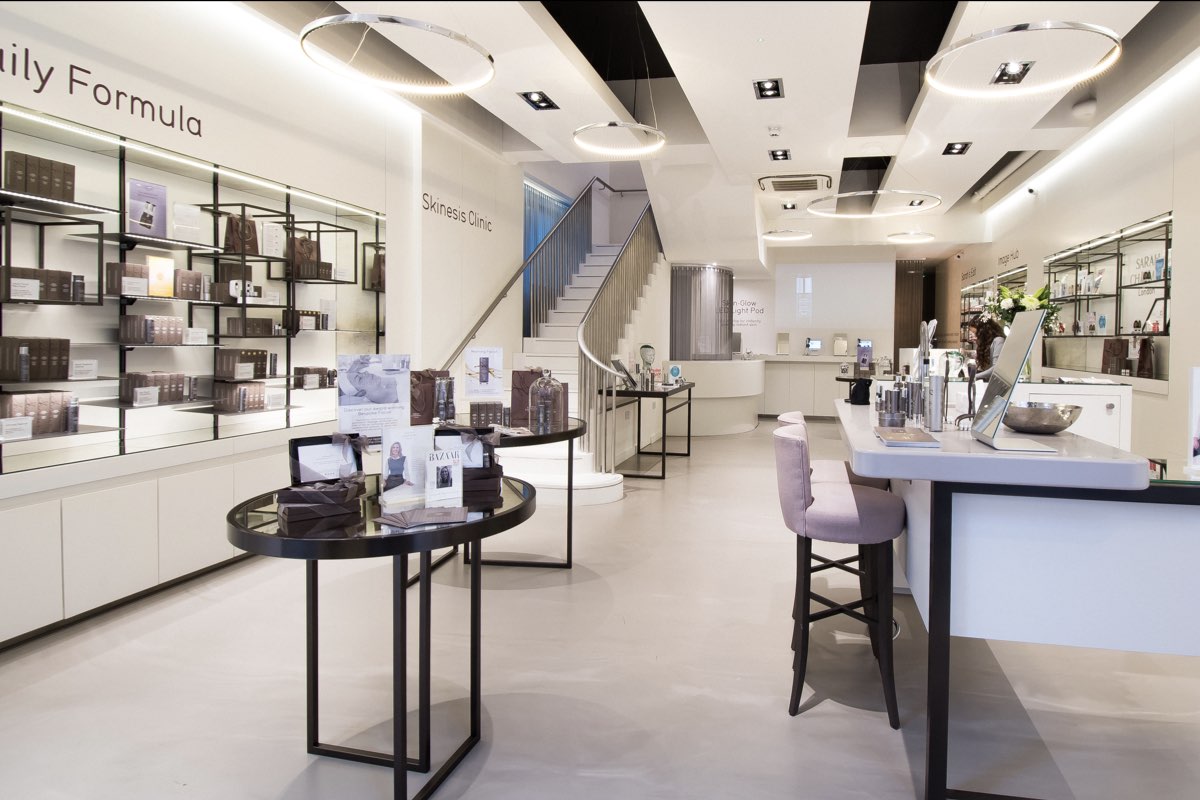 How to massage properly
"Facial massage can also be incorporated easily into your 'at home' routine. You can either uses your own hands and specialist techniques or tools such as my Facialift massager. With eight rolling heads and 48 massaging nodules, The Facialift recreates the benefits of my 'gymnastics' massage techniques at home in minutes, dramatically lifting and sculpting the skin while delivering an instant glow. Use along with Ultimate Cleanse for a really deep, thorough clean, or try it with Overnight Facial for rejuvenation and stimulation.
Alternatively, you can use your knuckles (held in loose fists) and finger tips to roll, knead and tap life back into your skin."
Sarah's top tips
"Create a loose fist with your palms facing your chin and use your knuckles to massage product all over your face, working from the centre outwards towards your ears and down the sides of the neck. Focus on your chin, jaw and lower face. To de-clog your pores, work in an upwards direction with your fingertips to cleanse deep into follicles, which point downwards. Remember that you are always draining towards your lymph nodes.
Using your fingertips, move in a rotary motion all over the face – from the centre outwards – moving from chin to ear, upper lip to ear, nose to temple, along the brow and on your forehead from the centre out.
Use your fingertips to tap over your skin, gently drumming on either side of your face. Applying eye serum in this way helps de-puff the area and drain excess fluid.
Use the flat of your hands to gently stroke upwards from your brow across your forehead to ease tension and lift the skin. Do this same technique on your neck, stroking in a downwards motion towards your chest.
Next, use the tip of your index finger on points all over your face, anywhere that feels right when you press down. These are your pressure points and stimulating these areas helps energise your skin, de-puff and stimulate lymphatic drainage.
Finish by pinching your earlobes between the thumb and forefinger. Massage around the eye contours with the tips of your fingers, starting from either side of the nose. Work your way around the eye, using small circular motions and light pressure. This helps to brighten the eye area and drain fluid build-ups."
"It's a good sign if your skin gets a pink flush, which means you have increased blood circulation. This in turn oxygenates and feeds cells and helps drain cellular waste – giving you a post-facial glow!"
Get your weekly DOSE fix here: SIGN UP FOR OUR NEWSLETTER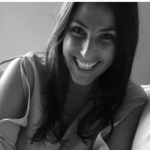 Charlotte is a London girl through and through. She sweats through spin and puffs through Pilates to justify trying the latest restaurants and devouring copious amounts of sweet potato fries, burrata and bread – preferably on holiday. Her favourite destinations include Italy, the Maldives and anywhere where the sun's shining and there's a strong breakfast buffet. She's obsessed with walking, visiting farmers' markets and reading. She's also learning to cook. Wish her (and her husband) luck.