When you think of Farmacy, you might think of privileged West Londoners, indulging their love of healthy eating while balancing some guilt-free indulgence on the side. Because that 90 minute yoga class totally warrants a stack of buckwheat pancakes with co-yo, maple syrup and chia berry jam right?
We're all familiar with the behavioural patterns of the healthy hedonist. The have-your-cake-and-eat-it philosophy that keeps the doors of businesses such as this billionaire business magnate's daughter open to the public.
Despite the seemingly cliquey, pretentious vibe, we have eaten here three or four times now and can honestly only recall a good experience.
Yes the black bean and mushroom "burger" was a tiny bit dry (and took a little while to digest) but it was more than compensated for by the lashings of goji ketchup, sweet potato fries, charming waitress and lively atmosphere… somewhat aided by the booze.
Despite being free-from the "nasties" of dairy, gluten, refined sugar, additives and chemicals… Farmacy is pretty liberal with its alcohol.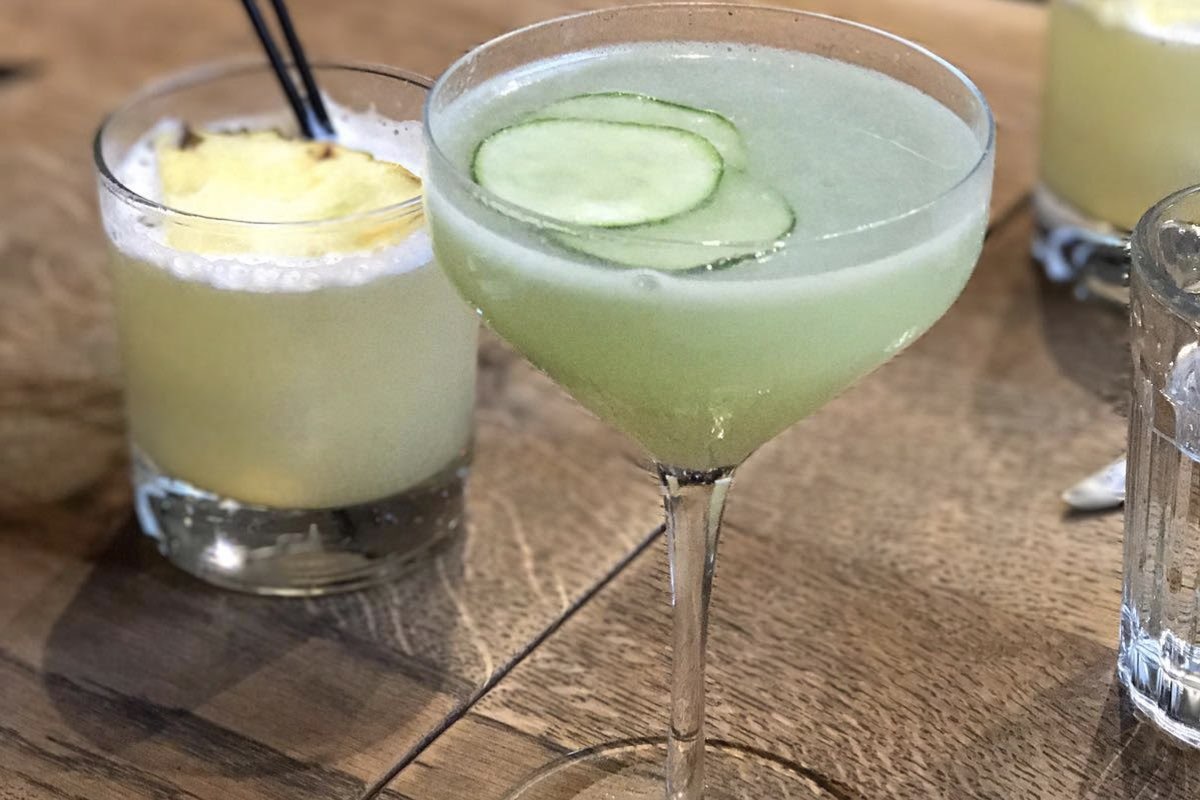 The wine might be organic, biodynamic and sulphur free, the cocktails, whizzed up with coconut water, lemon and ginger… but who are we kidding. We ordered a double round of the Mezcal Magic, blended with pineapple puree, lime juice and apple.
Whether you're indulging vice or virtue, this cafe works a treat. To make yourself feel that tiny bit better about ordering a glass (…or three) of wine, you could always put your thighs through a punishing sculpt session at Form Studios around the corner.
Or if you've partied too hard lately, order a 'high on C' Farmaceutical syringe with carrot, lime and ginger for a mega dose of vitamins. It beats a Berocca any day!
Address: Farmacy, 74-76 Westbourne Grove, London, W2 5SH
Tube: Bayswater, Notting Hill Gate
Price: Breakfasts from £9