Since 1571, when William Slingsby discovered the unique properties of natural spring water from the Tewit Well in Harrogate, discerning individuals have sought out the picturesque Yorkshire town to restore body, mind and soul by relaxing, indulging and socialising. Here's how Slingsby does Christmas…
Let it Sloe
30ml home-made Slingsby Navy Strength sloe gin
Tbsp Damson jam
20ml sweet red vermouth
10ml white grapefruit juice
To make the homemade Navy Strength Sloe Gin. Add one bottle of Slingsby Navy Strength Gin to a sterilized glass container. Prepare 1kg of Sloe berries: Using a folk prick each sloe berry 2 – 3 times, this will allow the gin to infuse. Add the sloes to the gin and seal tightly. Store in a cool dark place for minimum of 3 weeks. The longer the gin is left the better the sloe berries will infuse. Serve in a rocks glass.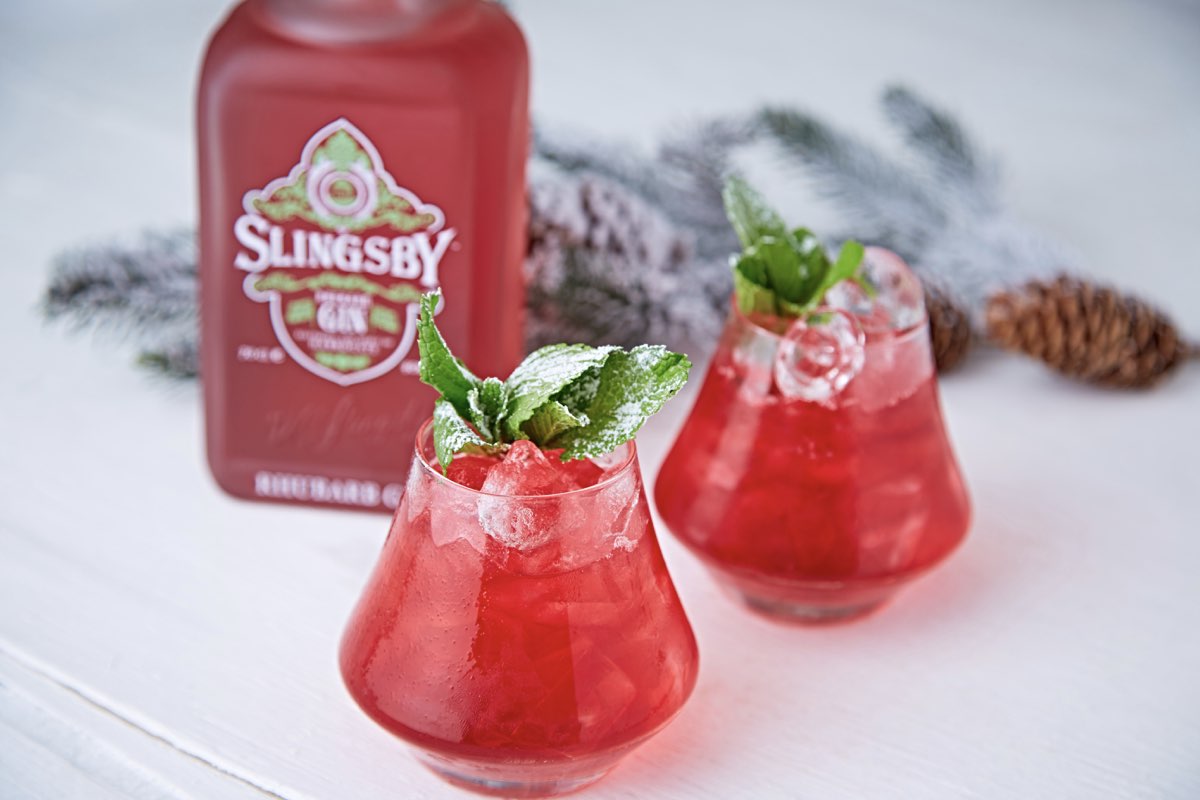 Slingsby Rhubarb Rocker
35ml Slingsby Rhubarb Gin
50ml cranberry juice
15ml bourbon
Mint Leaves
5 cranberries
Fill glass with crushed ice and add ingredients, stir vigorously. Garnishwith a mint spring and dusting of icing sugar.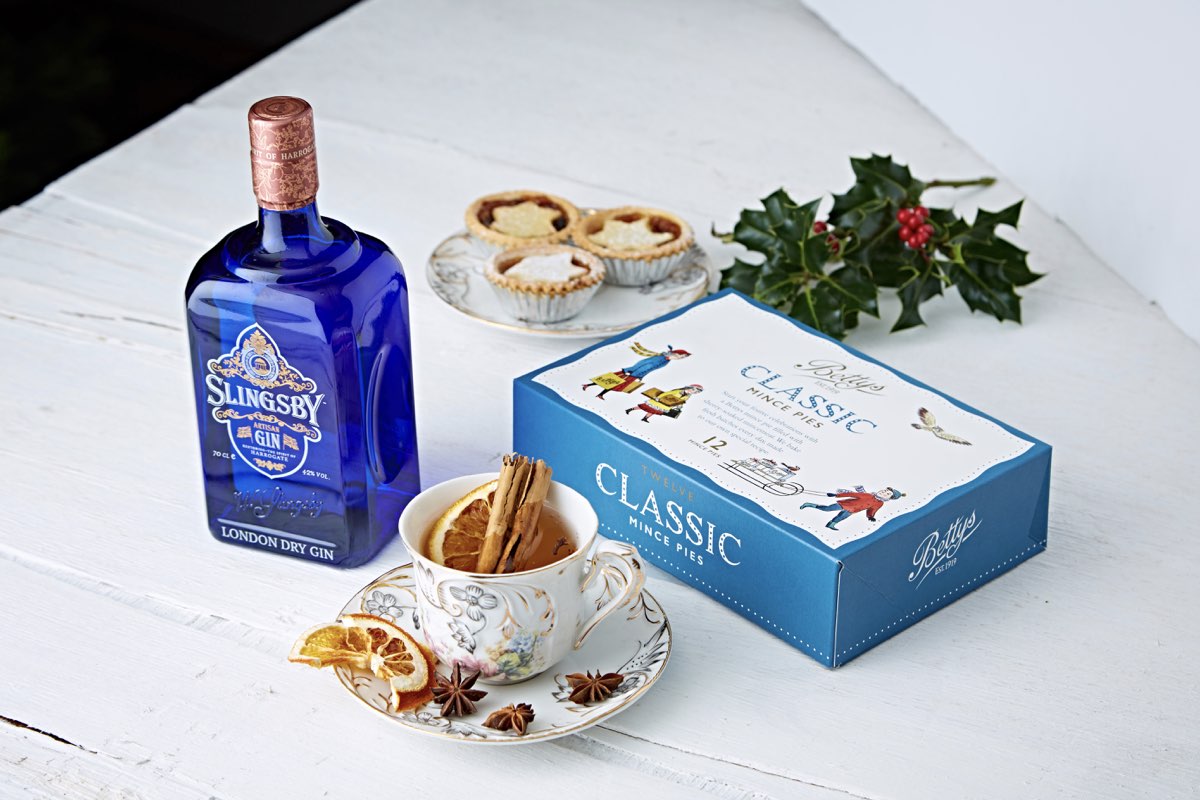 Slingsby Hot Toddy
50ml Slingsby London Dry Gin
25ml white grapefruit juice
25ml agave syrup or honey
3 cloves
1 star anise
Pink grapefruit peel
Add all ingredients into teacup and top with boiling water, allow the drink to stand for roughly 5 minutes and stir occasionally.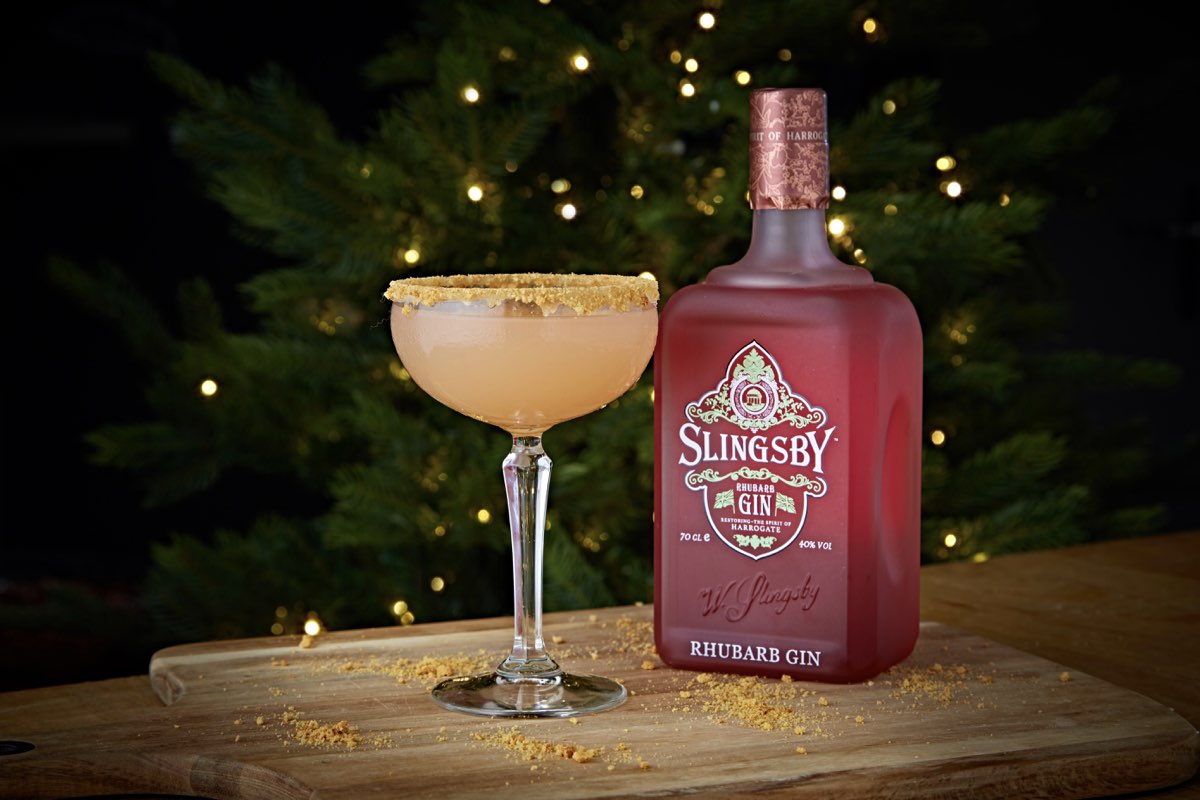 Gin-ger Bread Martini
50ml Slingsby Rhubarb gin
20ml kings ginger
20ml lime juice
Shake and fine strain in to a chilled coupe glass. Garnish with icing rim and crushed ginger bread