Feed your health this January 2023, with dietitian-designed, chef-made frozen meals. Delivered to your door. Balancing health and nutrition with a busy lifestyle is tricky and many of us will be looking for convenient ways to maintain our health in the new year. Enter Field Doctor. A science backed, meal delivery service which provides nutritionally balanced meals catering for a variety of dietary needs.Field Doctor strongly believes in, small and meaningful lifestyle changes that will lead to lasting healthy habits and is on a mission to reinvent what healthy ready meals look like (and what they do to your health).
At DOSE, we loved the Malaysian Tofu Curry. Marinated tofu with red peppers, asparagus, brown mushrooms, edamame, sweet potato, and cashew nuts in a fragrant coconut sauce with brown rice noodles! With a diversity score of 14.25 of your 30 weekly plant types contributing to a more diverse gut microbiome. And it's low saturated fat content means this tasty dish helps to maintain normal blood cholesterol levels.
If you're looking for a Brain Boost, order the "Psych function bundle". 6 meals that are a source of vitamin c known to support psychological function. Available as a single portion or meals-for-two.
Field Doctor's meals arrive ready to cook from frozen and have been crafted by renowned dietician Sasha Watkins and Michelin-trained chef Matt Williamson, using ingredients from sustainably focused producers. Their meals have been carefully designed using evidence-based nutrition research to ensure they are balanced, are packed full of natural nutrition, and contain a variety of ingredients such as plant-based foods, healthy fats, legumes.
Field Doctor offers a variety of different ranges, please see below a few options:
Low FODMAP
All their FODMAP meals have been certified to be low FODMAP by the experts at Monash University.
Lean + Lighter
330 kcal meals with less than 40g of carbohydrate, high protein, low fat, low sugar and a source of fibre to support weight loss goals, as part of a healthy balanced lifestyle
Mediterranean
Meals based on the Mediterranean Diet and contain extra virgin olive oil, nuts, seeds, vegetables, whole grains and legumes.
Lower Carbs
Meals designed to support individuals on a low carb diet aiming for less than 130g of carbohydrates a day (Diabetes UK).
Low in saturated fat
All these meals are low in saturated fat, with <30% of calories per meal from saturated fat.
You can even book to see a dietitian online via their website to help take back control of your diet. Specialist areas include:
Improve your gut health
IBS, IBD, coeliac disease, food intolerance, SIBO, gut symptoms, the low FODMAP diet, recovering from cancer.
Weight loss advice
Dietary support for weight loss, weight management, emotional eating, general health advice.
Eating for diabetes
Dietary support for Type 2 diabetes (non-insulin independent), gestational diabetes and pr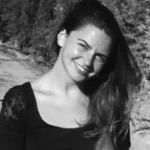 Hettie is the editor and co-founder of DOSE. A keen runner, she's also partial to a blast of high-intensity and hot yoga. A country girl at heart, she divides her time between London and the lush rolling hills of North Devon. When she's not jetting off on her next adventure, Hettie can be found in a candle-lit alcove with a laptop, a spaniel and a full bodied Malbec.