Where to find the best Vegan Pizzas in London
Are you becoming that friend who is fussy, picky and hard to please? So is the rest of London, don't worry. Blame it on Veganuary. Be kind to animals, respect the environment and look after your health and wellbeing, all while chowing down on a slice of delicious pizza… Who said going vegan had to be boring?
CENTUNO
Wild mushroom, truffle oil, taleggio cheese… Burrata, rocket, pesto, tomatoes… These are just some of the ingredients on offer at this high quality, Neapolitan, wood-fired pizza palace in Highgate. And no, we're not being mean, you can request every single one of their eight delicious pizzas with vegan cheese and adapt each one according to your needs. Did we mention the coffee is vegan too?
Where: Highgate Village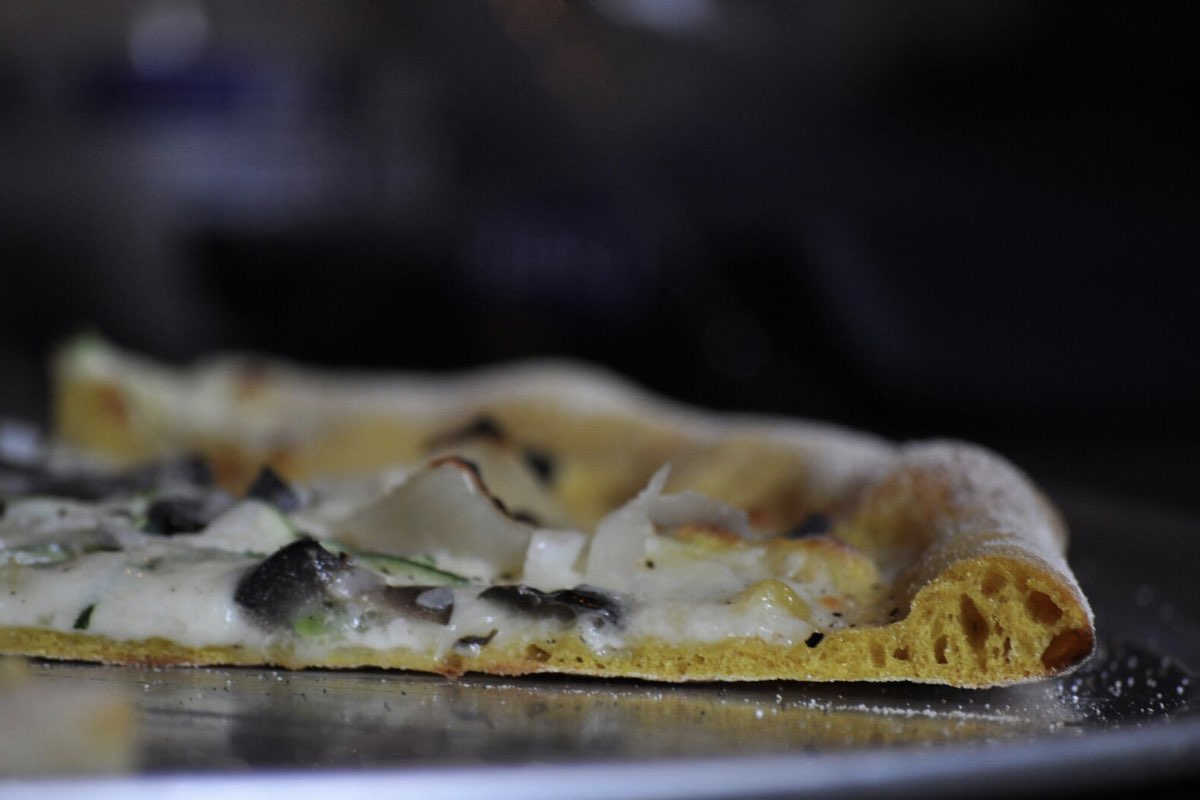 PICKY WOPS
Swap your usual 'Pepperoni Pleasure' for a 'Vegan Meatfeast' made with tomato, violife coconut oil based mozzarella, herbal seitan sausage, seitan salame and coconut parmesan. Phew. If you're feeling indulgent, add on a vegan almond ricotta stuffed crust. As for your base, choose between turmeric, spirulina, hemp or kamut.
Where: Shopping Palace, Unit (7)347 North End Road, Fulham SW6 1NN, London
Tube: West Brompton or Fulham Broadway
* They also have a site in Peckham Levels: Floors 1 – 6, 95A Rye Lane, Peckham, London SE15 4ST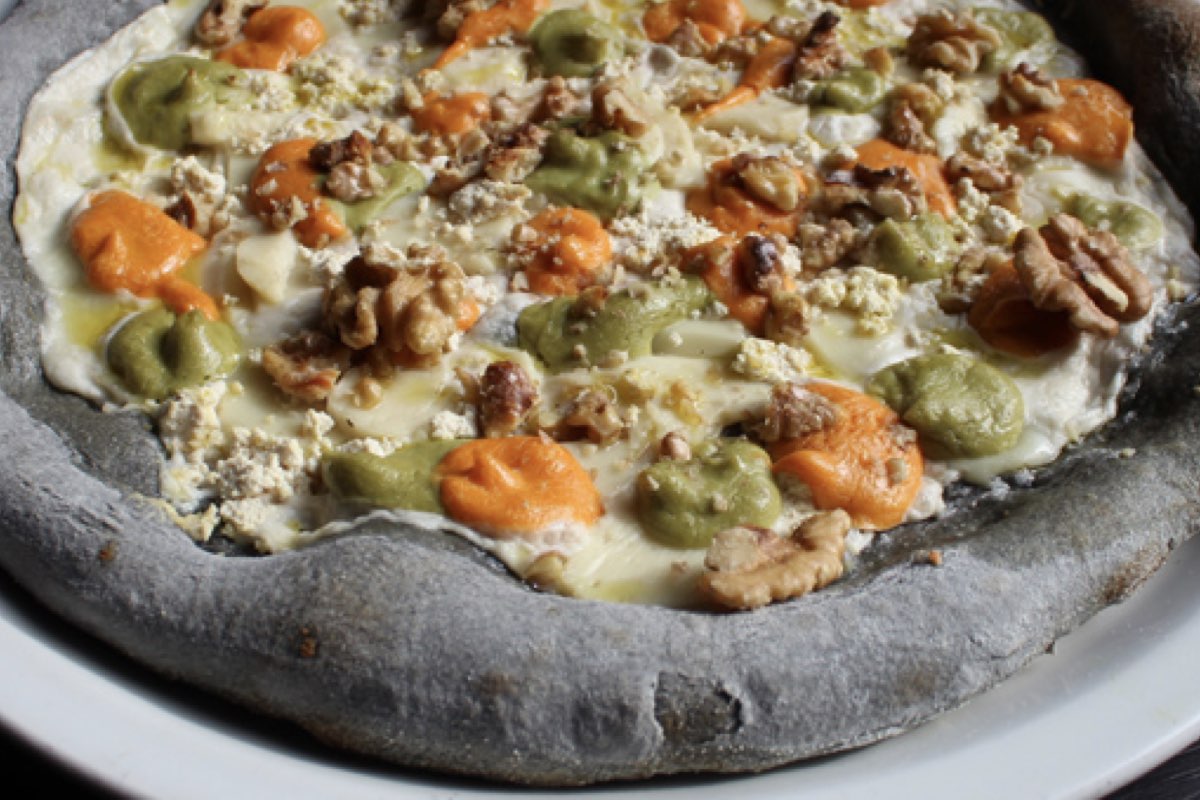 FED BY WATER
Try the 'Autunnale': caramelised onion, homemade cashew "mozzarellina" cheese, diced sage butternut squash and kale, slathered in Italian extra virgin olive oil. Choose white or black dough (mixed with activated charcoal powder). Wash it down with a Vegan bloody Mary. Mushroom infused vodka anyone?
Where: Dalston Cross Shopping Centre, 64 Kingsland High Street, Kingsland Shopping Centre, London E8 2LX
Tube: Dalston Kingsland (Overground)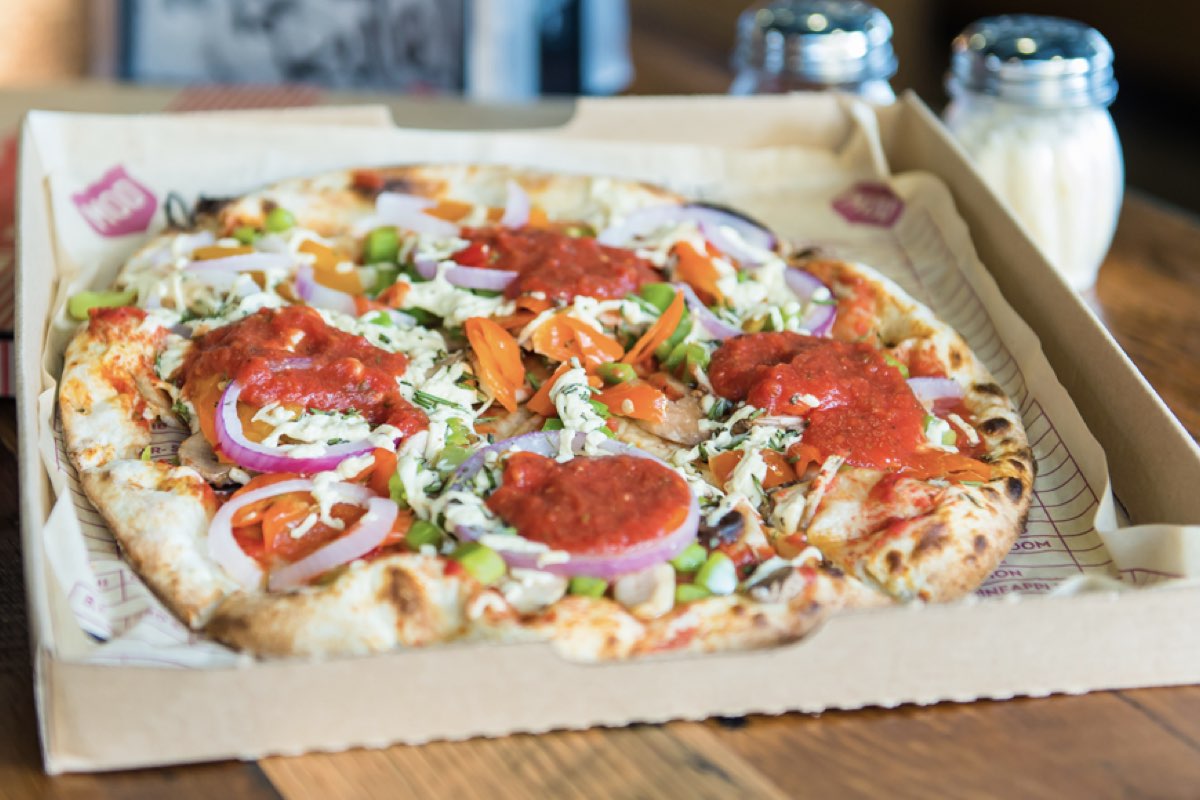 MOD Pizza
Vegans and vegetarians both have great options here. Their pizza dough, vegan cheese and three of their sauces (red, BBQ and garlic rub) are all dairy-free. Then top off your pizza with whatever sounds good. The staff will change their gloves and take toppings from sealed containers to ensure there's no cross contamination. See the full list of veggie ingredients here.
Where: 17-18 Irving St, London WC2H 7AT
Tube: Leicester Square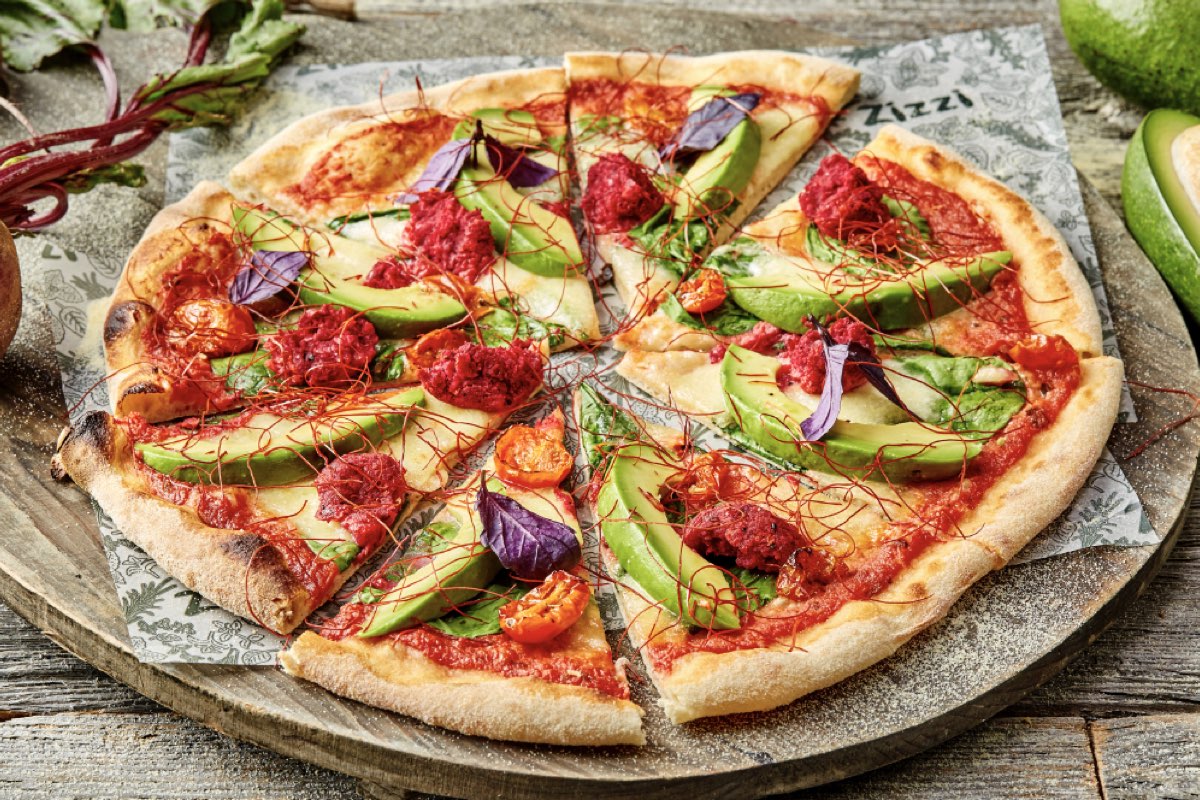 Zizi
When our favourite green fruit joins forces with your local pizza chain, Veganuary becomes just a little bit easier. The Arcobaleno rainbow pizza includes pink beetroot beatballs, sun blushed tomatoes, tasty chilli threads, vibrant purple basil and, of course, the UK's favourite superfood, the avocado. Vegan cheese can be substituted for regular mozzarella for a non-vegan option. The best news is that throughout January, all vegan dishes at Zizzi are 2 for 1!
Where: Find your closest Zizzi here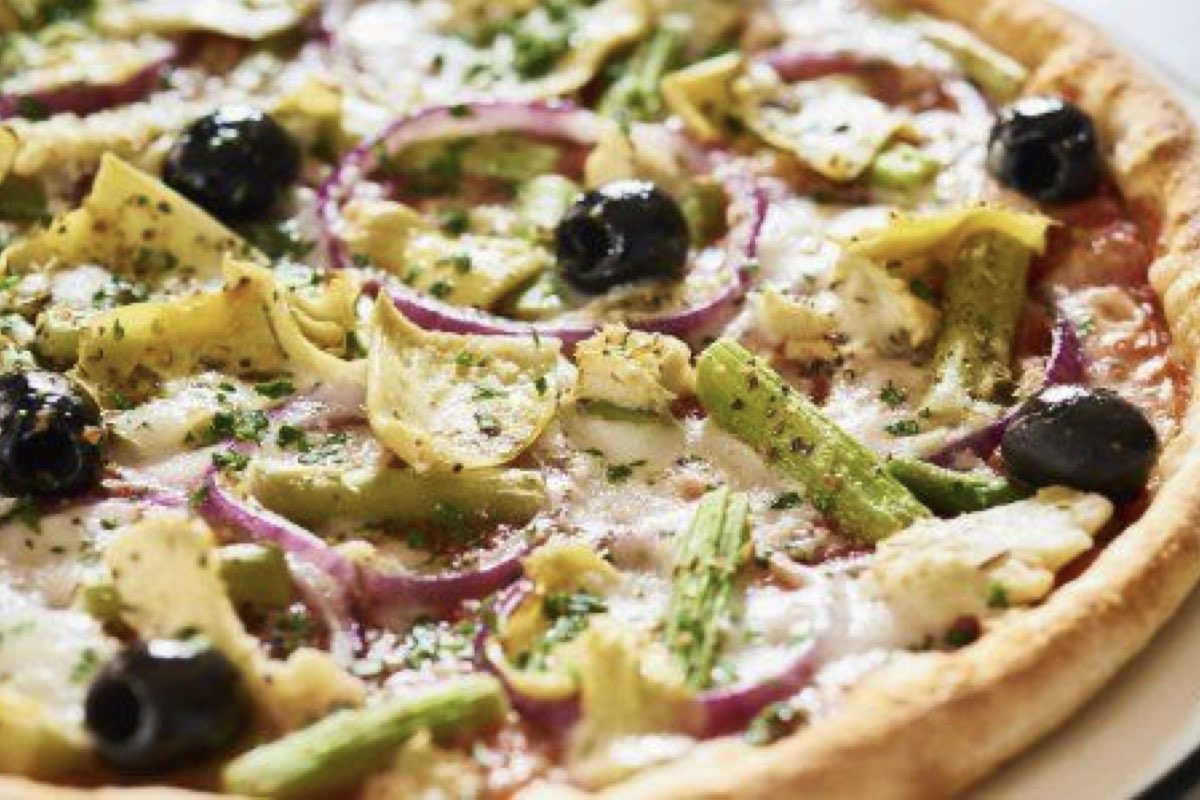 PIZZA EXPRESS
There's no need to miss out on those fluffy dough balls – just hold the butter (… kind of the best part, but OK!) Satisfy your cheese craving by tucking into a Vegan Giardiniera pizza, made with a vegan and dairy free mozzarella alternative, accompanied by tomato, artichokes, mushrooms and black olives.
Where: Multiple locations across London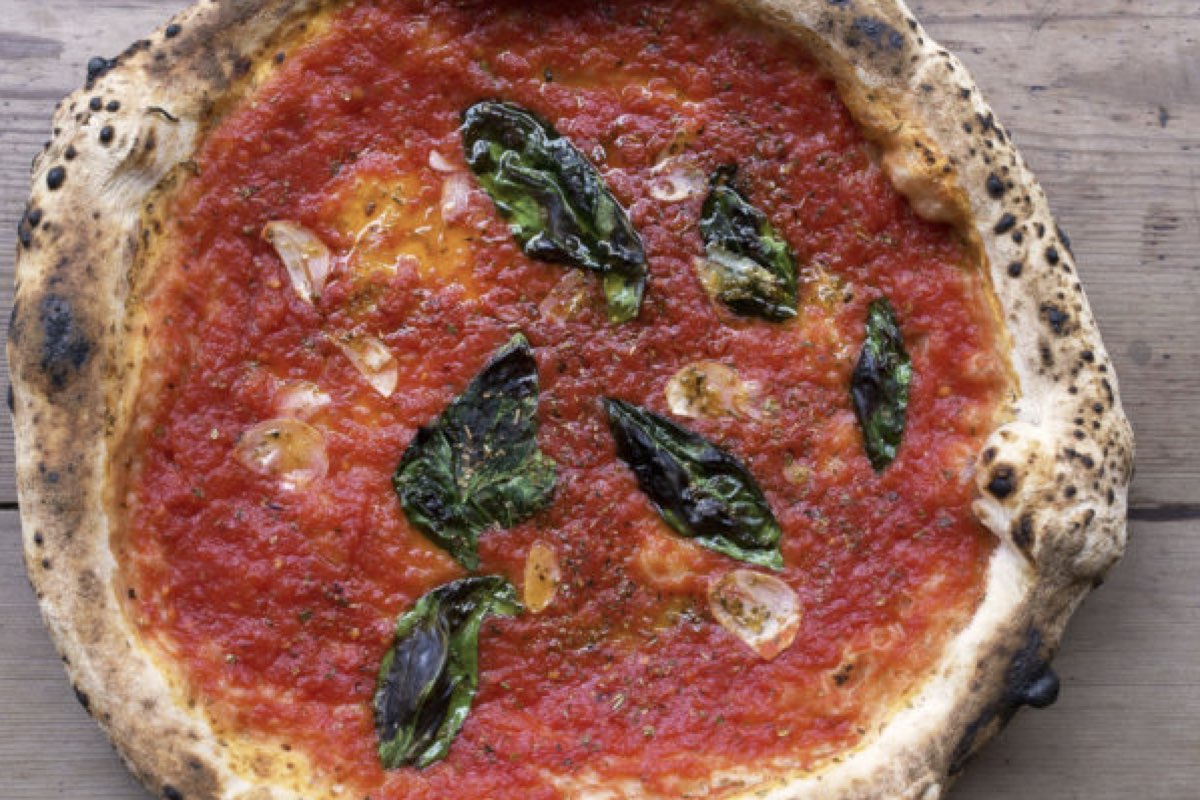 PIZZA PILGRIMS
The Marinara has no cheese at all… just a simple combination of tomato sauce, olive oil, garlic, basil and oregano. As such – it is 100% vegan (and low on calories for people who care about such things). "Who wants a pizza with no cheese?" right? But honestly, once you have tried it you won't even notice. Sometimes less is more.
Where: Multiple locations across London