Surfing beautiful tourist-free beaches, sunset yoga sessions and movie nights at an outdoor clifftop surf-cinema with stone-baked pizza, are just some of the delights on offer at Soul & Surf Kerala. DOSE contributor, Lucy Marshall, takes a break from back-to-back hospital shifts to find her balance and breathe…
Freddie's calming voice floats across the roof-top Yoga Shala, interspersed with the rhythmic sound of some chunky end-of-monsoon raindrops on the palm-thatched roof. As the session draws to a close, the evening chatter of tuk-tuks and toucans begins, and the nutty aroma of toasting spices drifts up from the kitchen.
I'm staying at 'Soul and Surf' in Kerala, India's original yoga and surf retreat. And it's magical. If your best mates ditched the rat race and bought themselves a slice of tropical paradise on a cliff top overlooking the Arabian Sea, then this would be it. That's just what owners Ed and Sophie did in 2009, and they've been infusing this place with love and attention ever since.
It's no surprise their roots are in graphic design and fashion. Both are evident in the impressive eye for detail throughout the retreat. From the posy of tropical garden-grown blooms on the bedside table, to Ed's inspiring artwork that adorns the walls of the colonial style villa, the passion is palpable.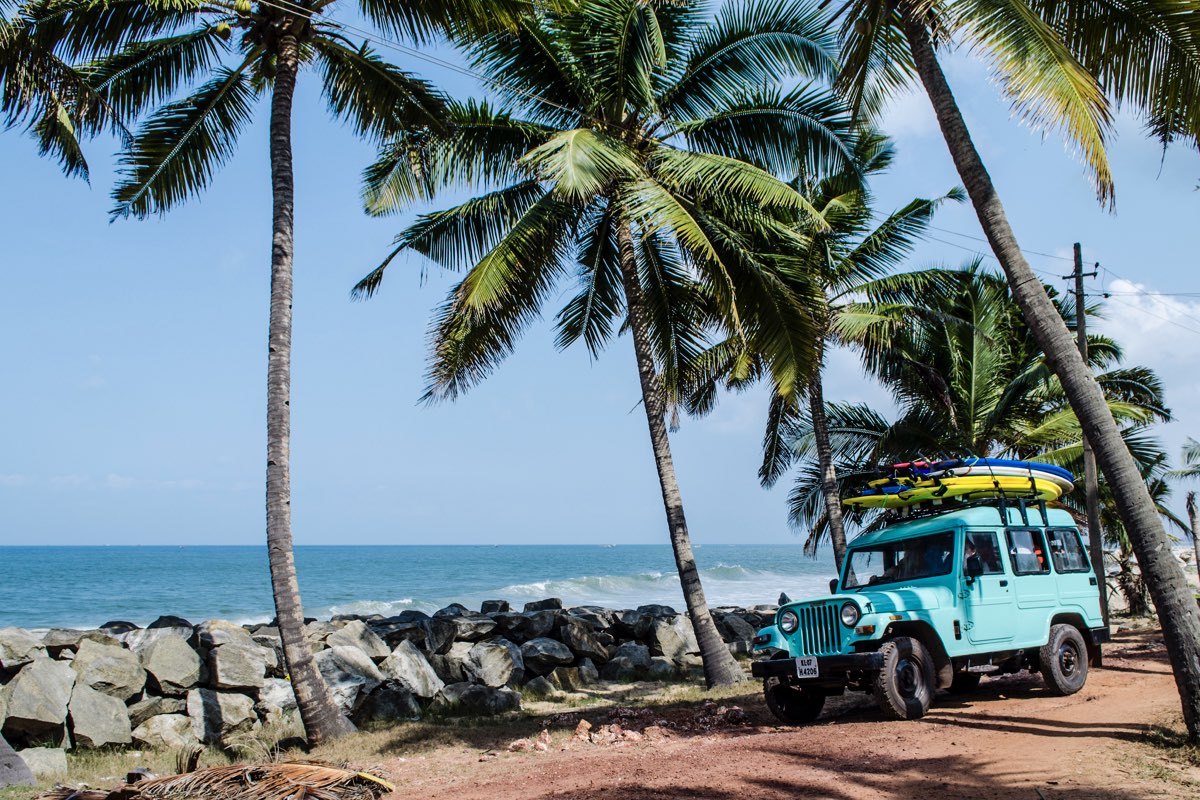 The next day the clouds have cleared and we are up early for a surf. As dawn breaks, we jump in a rickshaw and wend our way along Kerala's palm-fringed coastline to be rewarded with glassy green waves and an endlessly deserted beach. Whether you're a surfing newbie looking to find your feet or a seasoned pro seeking out the secret breaks they'll help you find that sweet spot. Whilst surfing and yoga may seem an unlikely match, the flexibility, strength and balance achieved with even a little yoga practice is the perfect complement to an exhilarating pastime with a deeply soulful centre.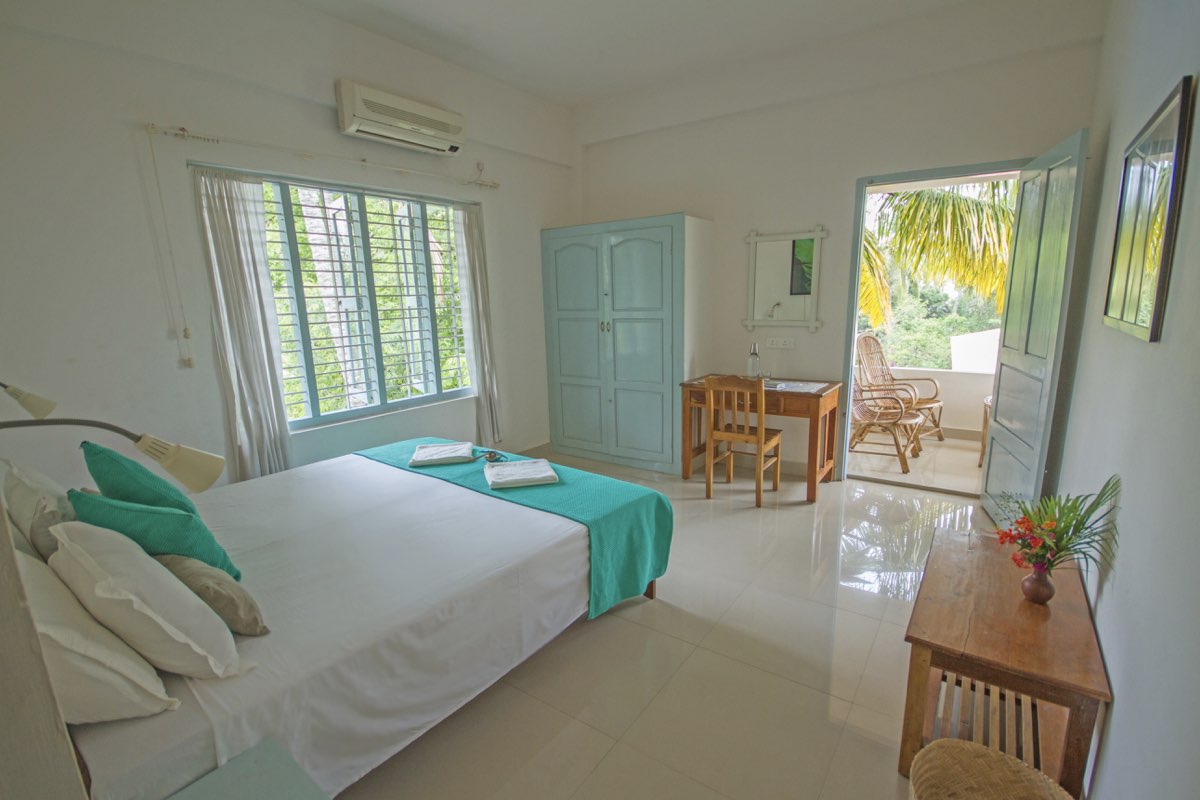 Later it's time to relax. Swinging in a hammock in the shade of an almond tree, amidst a fragrant garden of frangipani and hibiscus, we swap tales of travel and adventure with new friends from all corners of the globe. Some are seeking respite from the chaos and colour that is Incredible India, others are looking for a spring-board to further adventure. And there's a lot more to explore; charter a houseboat in Kerala's dreamy backwaters, escape the heat at a hilltop tea plantation, or dip your toe into India's spiritual waters with a stay at an ashram or some Ayuverdic therapy. Kerala's luscious landscape and steamy climate is the perfect place to grow the herbal medicine used in these holistic treatments. It also results in some seriously delicious food. 'The Land of Spices' lives up to its name with tasty thalis and colourful pickles, served up with an abundance of seafood supplied by the local fishermen.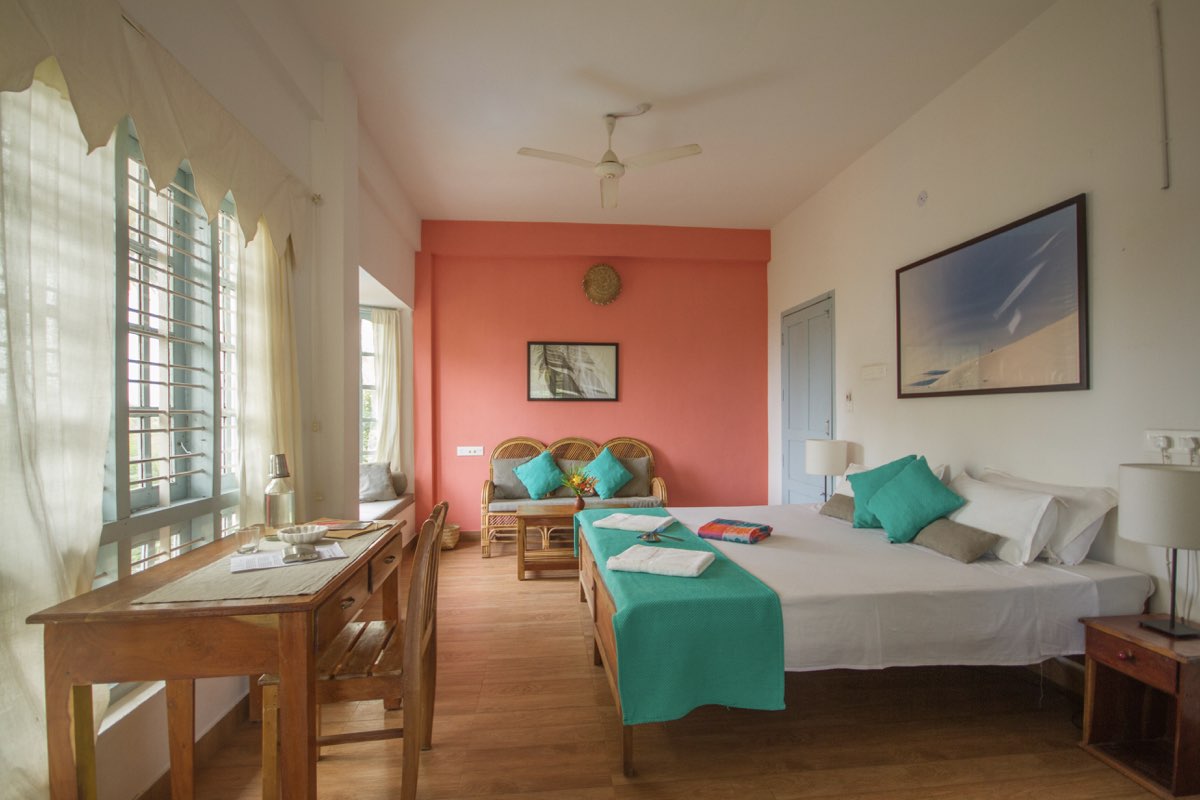 Whether you're here to wander or planning some dedicated R&R, you'll find the magnetic pull of this magical place hard to resist, a week is not long enough. If the thought of flying long haul sits uneasy with your inner hippy, then their environmental commitment will go some way to soothing your conscience. Though their eco credentials are top of the class, they certainly don't shout about it. In fact there's a lot they don't shout about. Delve deeper into the 'Soul and Surf' story and you'll discover for example, that every Sunday they give the village children free surf lessons. And as well as employing and training local staff, they support them in developing their skills within the local community. Their business is balanced with a serious amount of soul and a whole lot of love.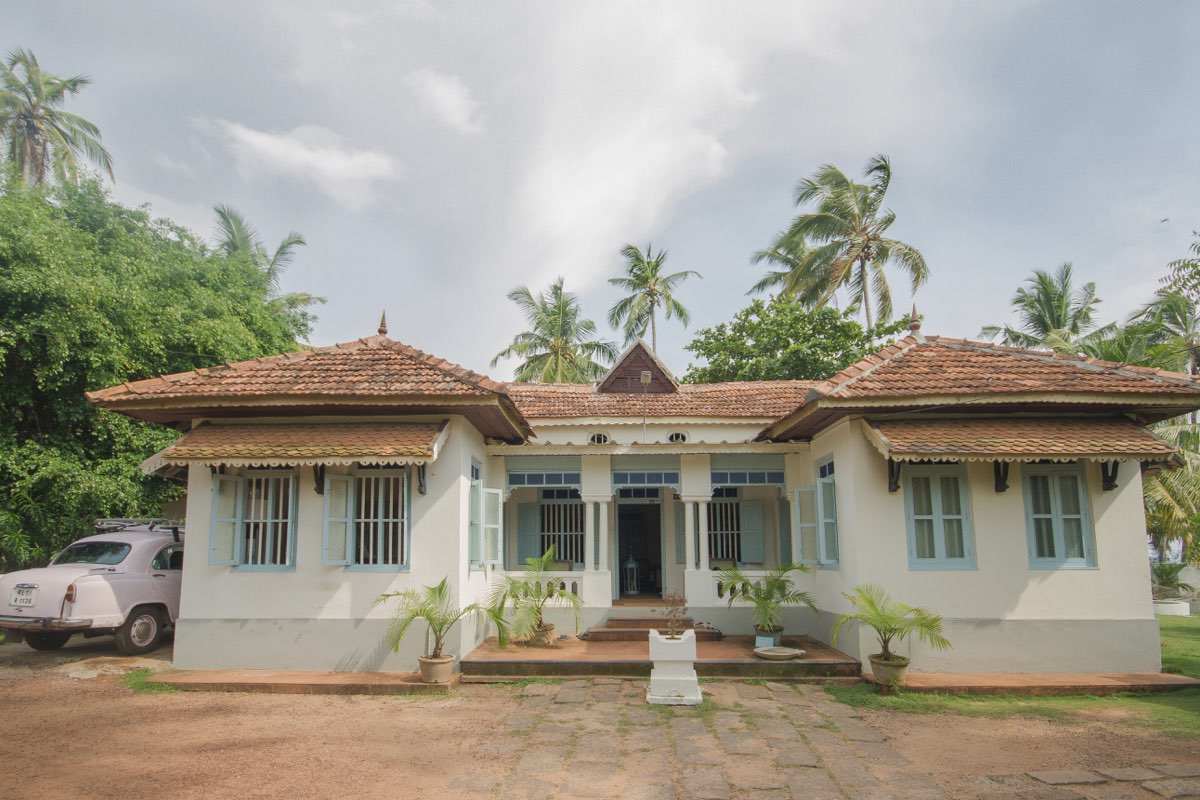 Whether you're still searching, or you've found it already, there's more here, at this cliff top paradise, in a place you'll want to call home.
Prices for a week long stay this season (until May 2018) in Kerala are priced from £273pp based on two sharing or £322 for single occupancy both on a B&B basis with the option to add yoga and surf activities on top. A week's surf and yoga programme is priced at £170 which includes six surfing lessons as well as six evening yoga classes.
Hettie is the editor and co-founder of DOSE. A keen runner, she's also partial to a blast of high-intensity and hot yoga. A country girl at heart, she divides her time between London and the lush rolling hills of North Devon. When she's not jetting off on her next adventure, Hettie can be found in a candle-lit alcove with a laptop, a spaniel and a full bodied Malbec.