The foreskin facial really does use, well, foreskin. Grossed out? Don't be. We went to Young LDN on Westbourne Grove to check it out.
Young LDN is a great pitstop for beauty: nails, hair, facials and more all under one roof. It offers more than just your average blow dry and mani, though. Constantly innovating and adding ever trendier options, it's the place to go to stay ahead of the curve.
The what
This is particularly true of its foreskin facial. Let's get this bit out of the way: yes, it is real foreskin. It is a byproduct from circumcision of babies in the Korean community, where circumcision levels are high. The stem cells from the foreskin are harvested in a lab – Young LDN work with the well-regarded AQ brand – and it is turned into products like serums.
The real name for the facial – which, by the way, is popular with celebs like Kate Beckinsale and Cate Blanchett – is the Epidermal Growth Factor (EGF) facial, because EGF is taken from the skin cells that produce connective tissue in the foreskins. This is great for your skin – it encourages collagen production, elastic development and cell turnover, as well as speeding up healing.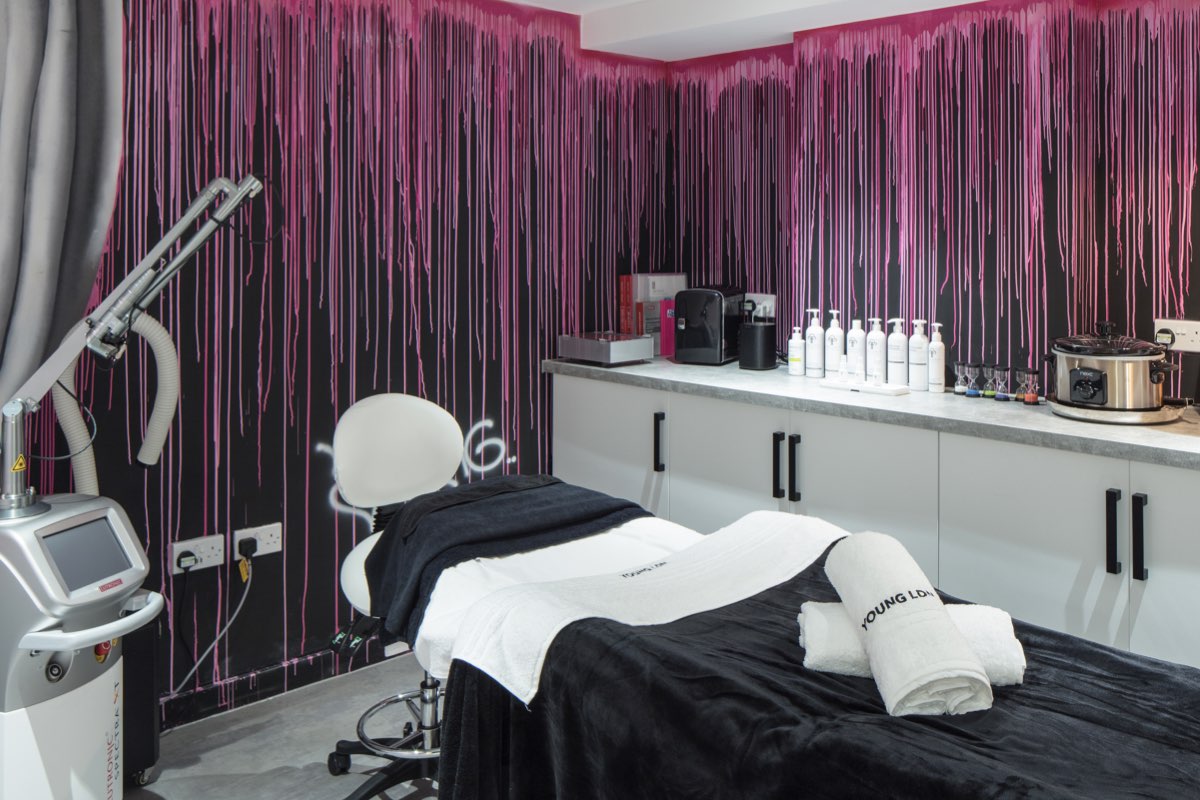 The how
My therapist Gigi cleanses my skin, before microneedling the serum into my skin, to ensure it really penetrates. The microneedling device is hand-held. Rather than being rolled over the face, it is 'stamped' down repeatedly – there are 12 fine needles in it and it doesn't hurt. The microneedling penetrates to a depth of 0.5mm, Gigi says, where the epidermal junction is. It's the sweet spot to change skin at a cellular level, but without going so deep as to cause damage. Gigi microneedles the serum all over my face and onto my neck. Then, she goes over the areas where I have pigmentation and where one would naturally form lines, such as forehead and eyes, giving these areas some extra love.
The results
If you have acne scarring, a course of these can help. But, they're also great for adding glow and vitality to the skin. At the end of my treatment, there is slight peeling but no redness. After microneedling perforations, it is best to wait 90 minutes before applying make up, but I could go out straight away with no downtime.
The treatment is supposedly excellent for active acne and acne scarring, but for those without, it leaves you glowing and with smooth, bright skin. Not cheap, sure, but a wonderful and truly not at all gross facial.
Get your weekly DOSE fix here: SIGN UP FOR OUR NEWSLETTER
FAQ
Is a foreskin facial safe?
While the use of stem cells from foreskins is controversial, the treatment is generally considered safe and has been approved by the FDA.
What are the benefits of a foreskin facial?
The treatment is said to improve skin texture, reduce fine lines and wrinkles, and promote collagen production.
How much does a foreskin facial cost?
The cost of a foreskin facial can vary, but it typically ranges from $650 to $1,500 per treatment.
Where can I get a foreskin facial?
Foreskin facials are offered at select spas and clinics around the world, but it's important to do your research and choose a reputable provider.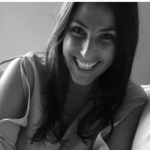 Charlotte is a London girl through and through. She sweats through spin and puffs through Pilates to justify trying the latest restaurants and devouring copious amounts of sweet potato fries, burrata and bread – preferably on holiday. Her favourite destinations include Italy, the Maldives and anywhere where the sun's shining and there's a strong breakfast buffet. She's obsessed with walking, visiting farmers' markets and reading. She's also learning to cook. Wish her (and her husband) luck.