Meet Amanda Thomson, a self-confessed healthy hedonist who left a high flying job at the BBC to make bubbles for a living. Her cult brand of Skinny Prosecco, described by many as a "gift from god" sold out in Selfridges in days.
Revolutionising the 'better for you' drinking category with a guilt free formula containing fewer additives, chemicals and sugar, it's basically health food right? But don't go likening it to drinking juiced kale, she warns. Everything has its place. Life should never be about deprivation or feeling virtuous, but about being a conscious consumer. Ladies and gentlemen, please raise a glass…
Tell us what inspired you to create Thomson & Scott Skinny Champagne and Prosecco?
I adore wine, but didn't think to ask what was in the bottles I enjoyed. This is despite being brought up as a vegetarian by a mother who taught me to question every bite of food. My lightbulb moment came as a student at Le Cordon Bleu. I'd given up my job as a BBC arts journalist to move to Paris and fulfil a lifelong ambition to become a wine expert. At a tasting one evening I met a producer who explained that delicious Champagne could be created without the chemicals and dosage of extra sugar that many sparkling wines rely on. To say I was excited is an understatement – it was a lightbulb moment that saw me skipping home to start planning Thomson & Scott Skinny!
How long was it from concept lightbulb moment to launch? 
Producing fantastic Champagne and Prosecco was never going to happen overnight. Add a reluctance from the traditional wine industry to embrace something new, and we're talking a long time – it took five years from initial idea to having the first bottle of fully branded Thomson & Scott Skinny Champagne in my hand.
There's less sugar in Thomson & Scott Skinny Prosecco than the average Prosecco brand. Can you tell us how much less, and anything else that makes it so great?
We've only just started to realise the inherent dangers to health of processed sugar, but the fact that our Prosecco contains half the usual amount is only part of the story. We don't rely on chemicals or artificial sweeteners, and use organic and vegan production methods. I was just as surprised as anyone when I first discovered that animal products, including bone and bulls blood, are routinely used as filters in sparkling wine production.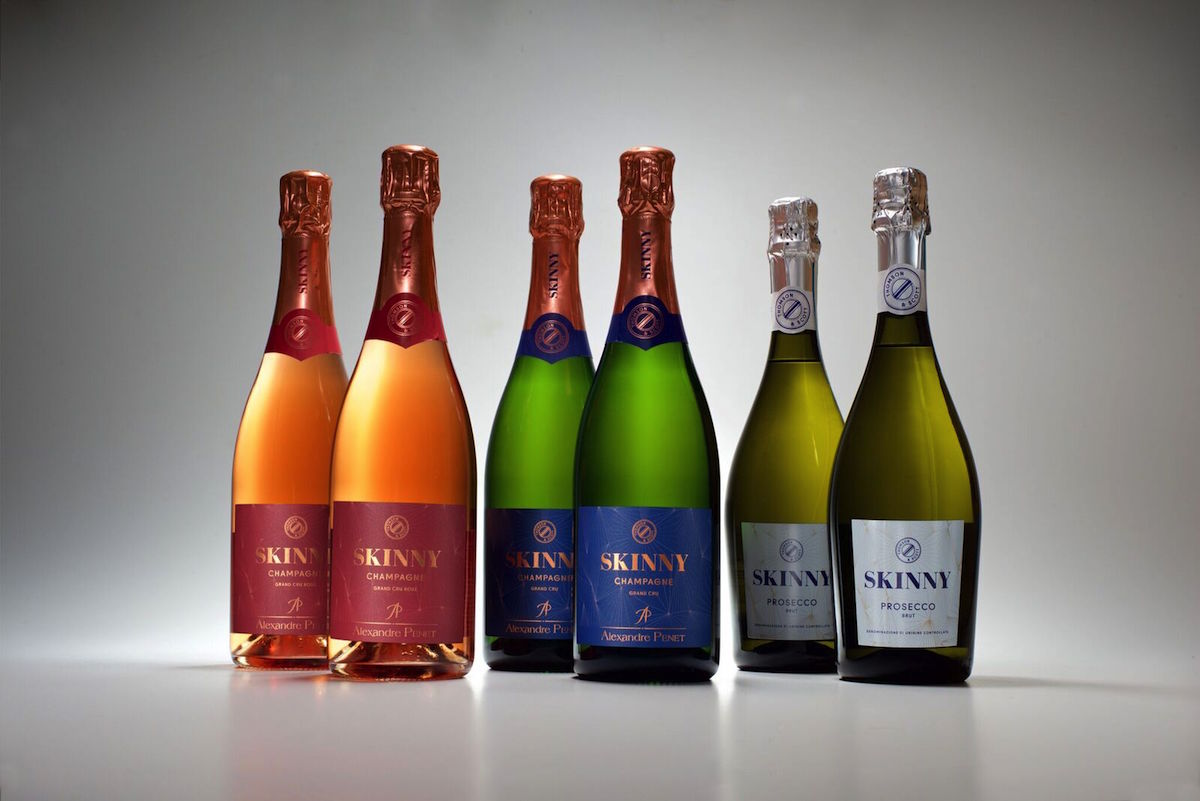 There are so many highs and lows to starting a new business. Can you tell us your greatest high so far? 
This year really has been a series of them! We launched in Selfridges and sold out twice in our first week. Holly Willoughby and Phil Schofield tried Thomson & Scott Skinny Prosecco live on air in a blind tasting, and pronounced us, 'Delicious!'. The industry is also taking note, and I was incredibly excited to be invited to attend the prestigious Wine Vision event in Sonoma County California as a Trailblazer – I pinched myself daily meeting so many of my wine heroes including Stephanie Gallo from E&J Gallo who, like me, is committed to democratizing wine and placing it squarely in the casual drinking space for millennials. I love the energy and positivity out here in the space, along with an exciting backbone of innovation.
We have to ask, do you drink it every day?
Oh, I wish! Though it's probably safe to say I relax every weekend with a glass or two of Thomson & Scott Skinny, I'm on the move too much to drink every day. Though saying that, drinking something that isn't sickly sweet does make for a refreshing treat.
Can we add some mixers to create delicious healthier cocktails?  
Absolutely. The Dalloway Terrace came up with a fantastic cocktail using Thomson & Scott Skinny Champagne called the Plum Smash (see the recipe here). I also love adding agave syrup and a little muddled mint, fresh raspberries, or a twist or two of lemon zest.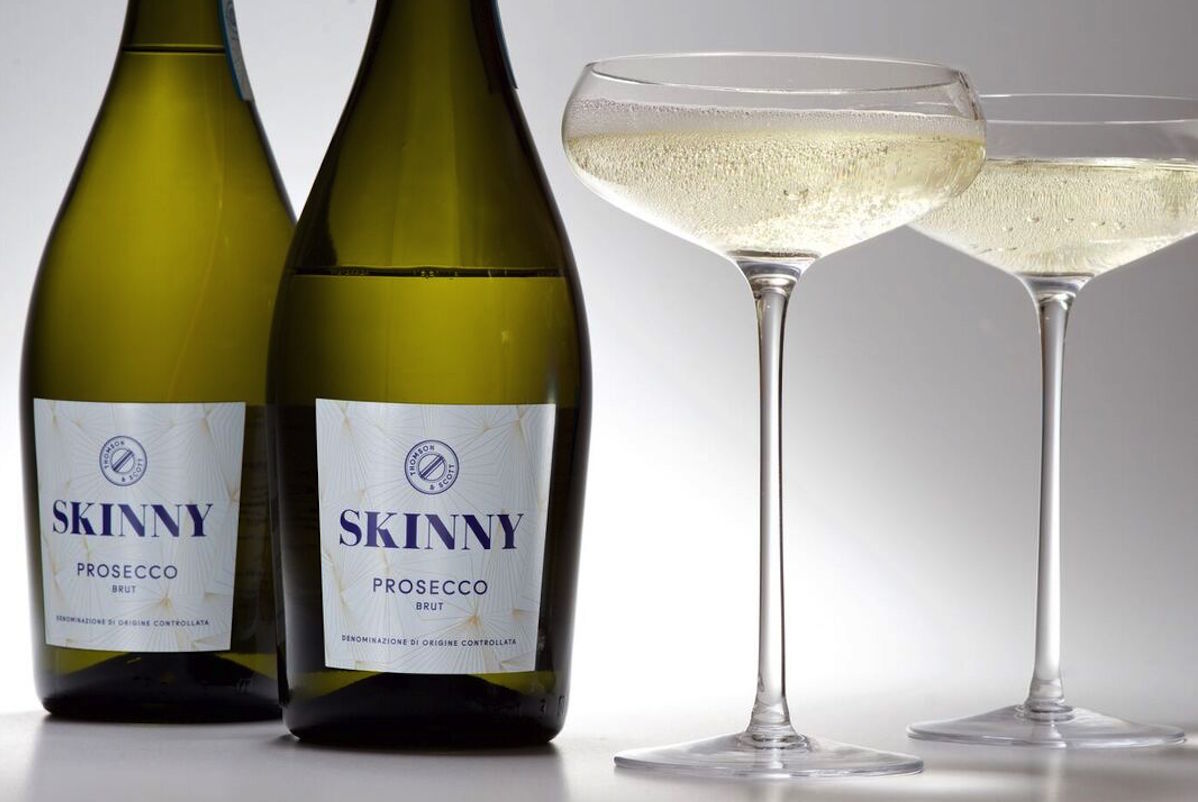 What is your other favourite tipple of choice?
A Skinny (no sugar) Margarita. Tequila is surprisingly clean.
Where can we buy Thomson & Scott Skinny Prosecco by the case?
Oh, thank you, so nice to know you'd like to! You can buy direct from the Thomson & Scott website.
Where can we find it served in London bars?
We're all over London – and beyond! Try the Dalloway Terrace, Forest on the Roof, and other Selfridges bars and restaurants, The Corner, Kitchen and Brass Rail. We're even in the Agua Bathhouse & Spa at the Mondrian hotel, Sanderson Spa and Four Sesasons Hotel Hampshire. Other London bars include the super cool Harrild & Sons and Singer Tavern. That should be enough to start with but the list goes on.
Are there plans to extend the business outside Thomson & Scott Skinny Prosecco?
Our portfolio actually began with Thomson & Scott Skinny Grand Cru and Rose Champagnes. I spent part of this summer in Portugal's Douro region looking at their fabulous sparkling wines, and what's not to love about a healthier Cava? The English sparkling wine scene is booming, and it would be amazing to work with a producer close to home. So in a word, yes.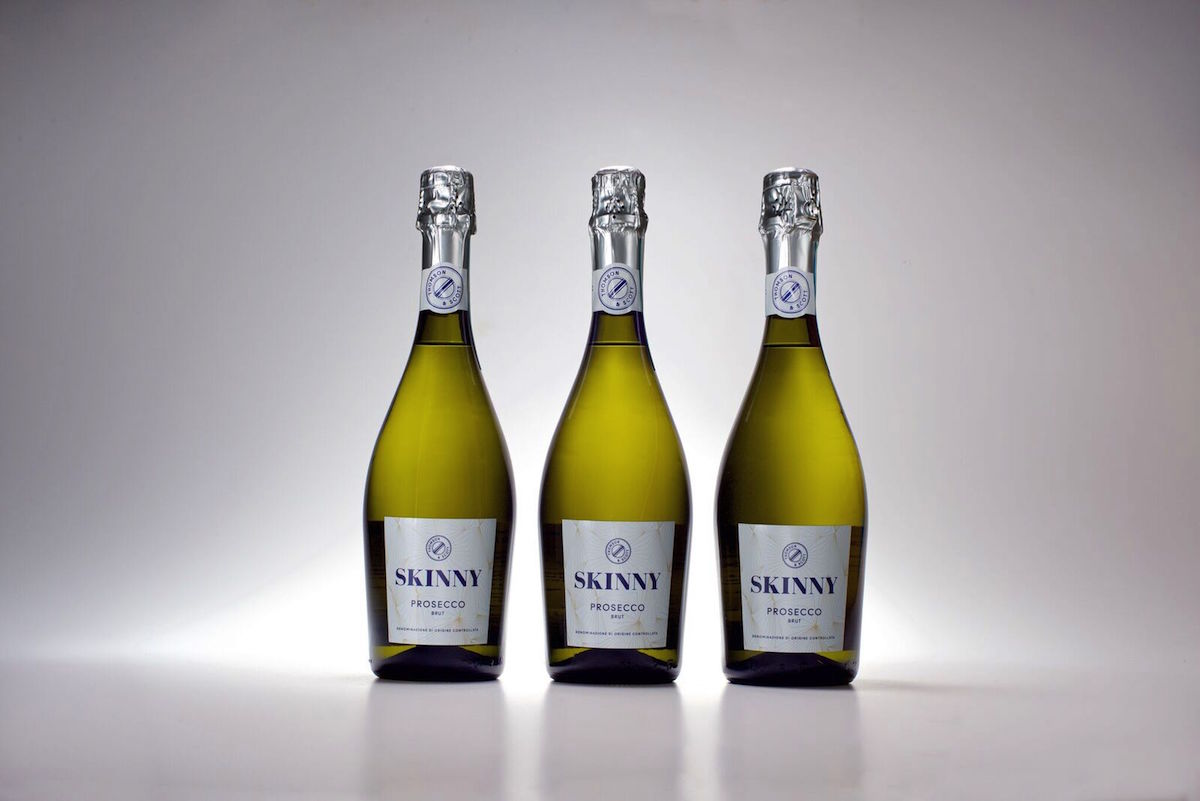 Would you go as far to say Thomson & Scott Skinny Prosecco is 'better for you'?
If you can drink fabulous Prosecco that tastes great and has fewer additives, chemicals, sugar and other nasties, then what's not to like? But please don't liken it to drinking juiced kale. I adore my veg, but everything has its place!
Would you describe yourself as a healthy hedonist?
Spot on! If I party hard over the weekend, then I'll take it slow with juices and exercise on Monday. Life should never be about deprivation or feeling virtuous, but about being a conscious consumer. My main message is, "Look at the label!" If you know what you're drinking then being a healthy hedonist becomes second nature.
Who would you say is your target market?
Who isn't?! Champagne and Prosecco are synonymous with parties and good times, and I'd love everyone to enjoy Thomson & Scott Skinny. It goes back to the healthy hedonist thing. The next generation of drinkers is so much more aware than I was back in the day when I lived on over-processed, over-sweet alcohol.
More gyms are applying for licenses to serve alcohol on site. What are your thoughts on this?
I'm all for it! Why should you have to live the life of a monk just because you like to exercise? Many of us love hanging out with our gym buddies, so having somewhere to socialise with them after a workout should be a given. How about a spin glass with a glass of Thomson & Scott Skinny Prosecco? That would power you up those virtual hills!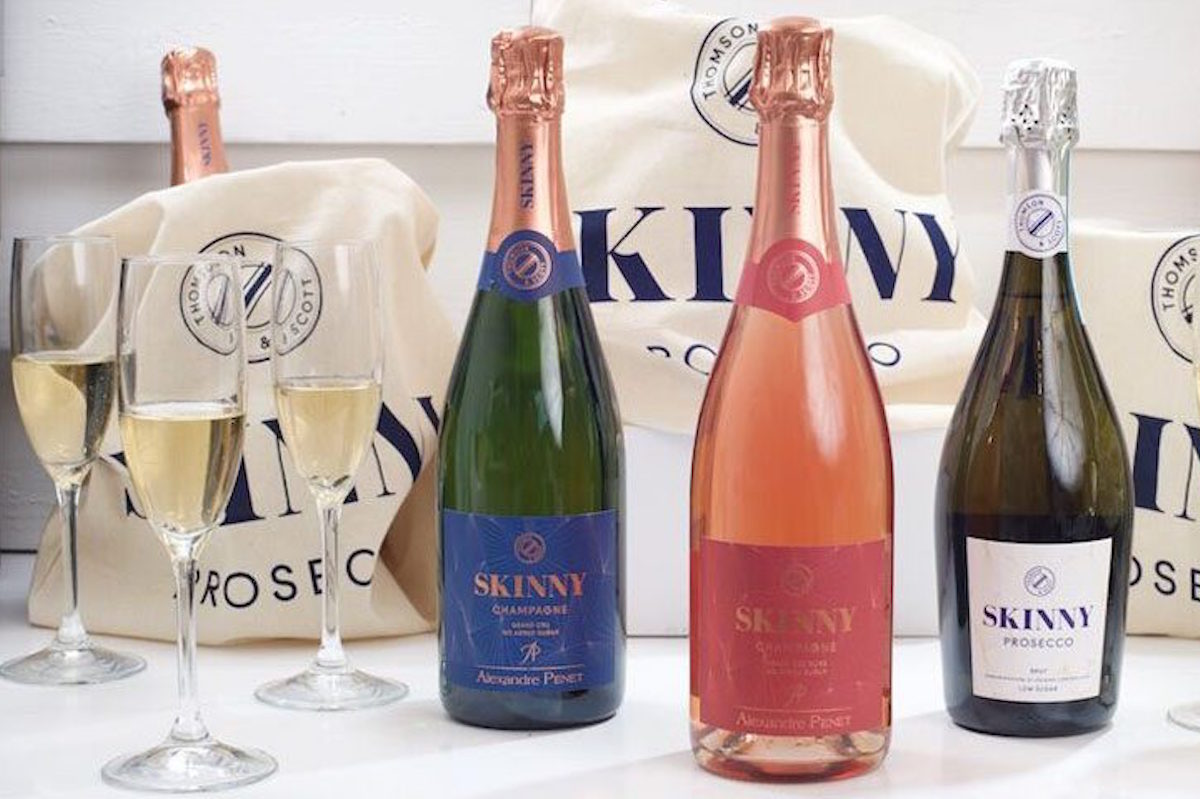 You can buy Skinny Prosecco here.