London's proximity to the rest of Europe means that we are able to travel to some of the world's most beautiful, glamorous and adventurous destinations in a matter of hours.
Consistently topping our list is the Algarve, situated on the southern coast of Portugal, lined with sandy beaches, sky-high cliffs and secret caves. With 300+ days of sunshine and only a 2 hour direct flight from London (with zero time difference!) it's no wonder why we keep coming back for more.
This time we slipped away for a weekend of health and hedonism at 5 star luxury hotel, Tivoli Marina Portimão…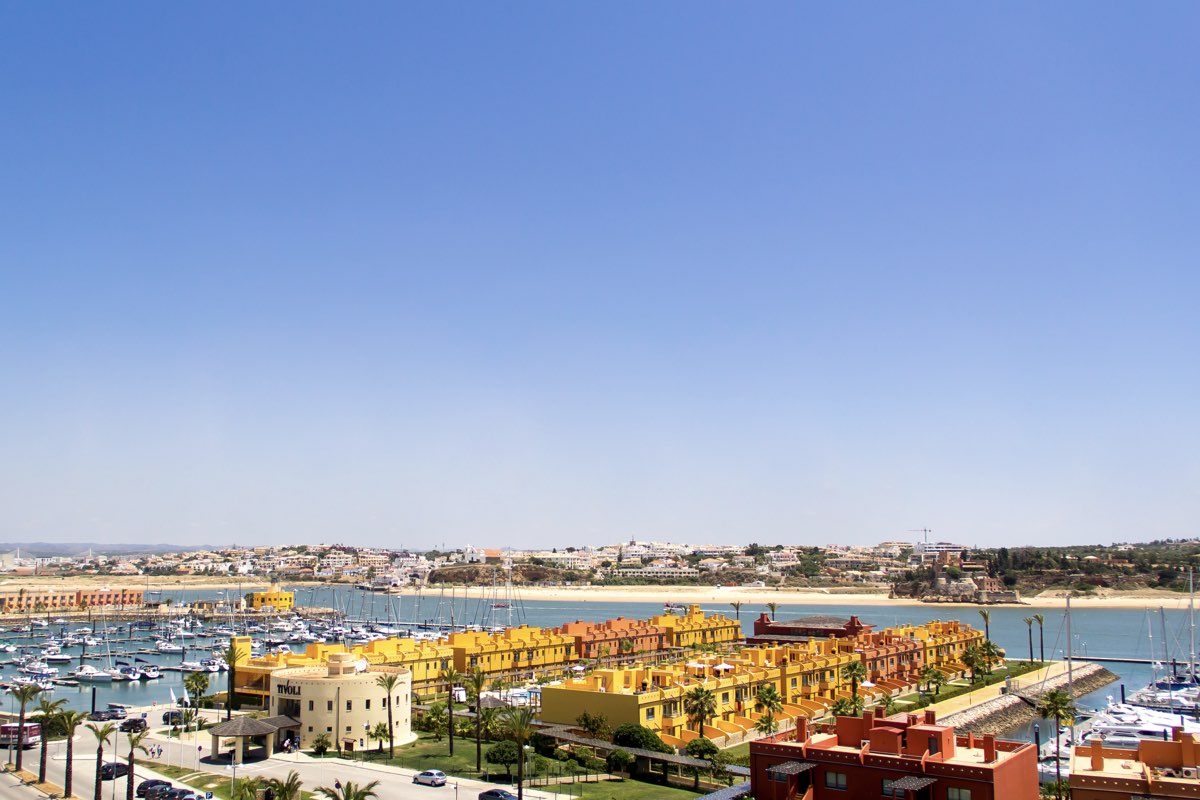 After a 45 minutes car journey, we reach the hotel with its bright ochre and terracotta coloured buildings. It is situated in a heavenly spot on the corner of Praia da Rocha beach and the marina that leaks out onto the Portimão River.
We quickly make our way to the hotel's glam lobby to check in, where we are greeted by Telma, the Tivoli's charming customer-care manager. She shows us to our room and takes ample time to tell us about the hotel, the area and a few of the experiences that she has set up for us during our stay.
We are booked into the marina-facing Deluxe Deck 1 Bedroom Apartment, located just off the pool with a generous living space and coffee table bursting with treats (ahh-mazing).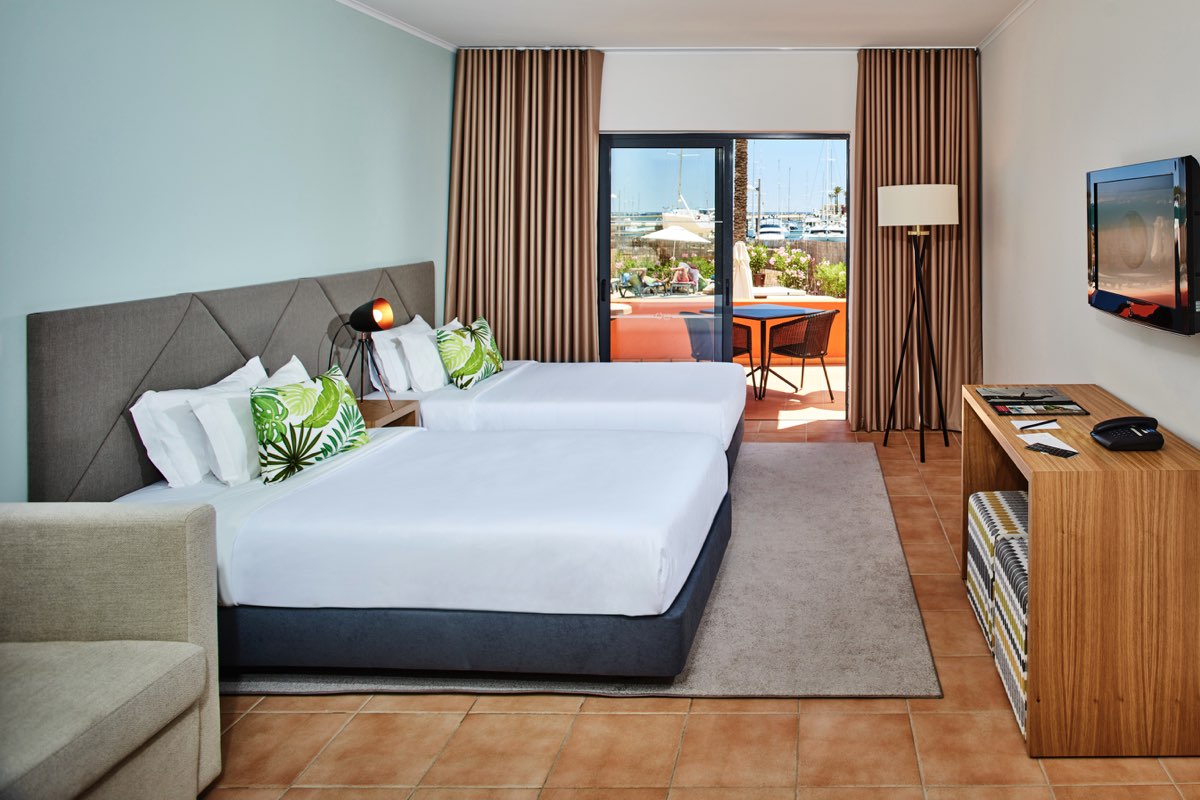 The living space has a dining area, the world's deepest couch (love this!), a balcony looking out over the marina and our favourite part… an entire wall lined with palm tree wallpaper (going to be taking a lot of photos in this room!)
The bedroom is to the right and offers the same gorgeous view. There can't possibly be anything more serene than waking up and being able to look out at all the boats in the marina.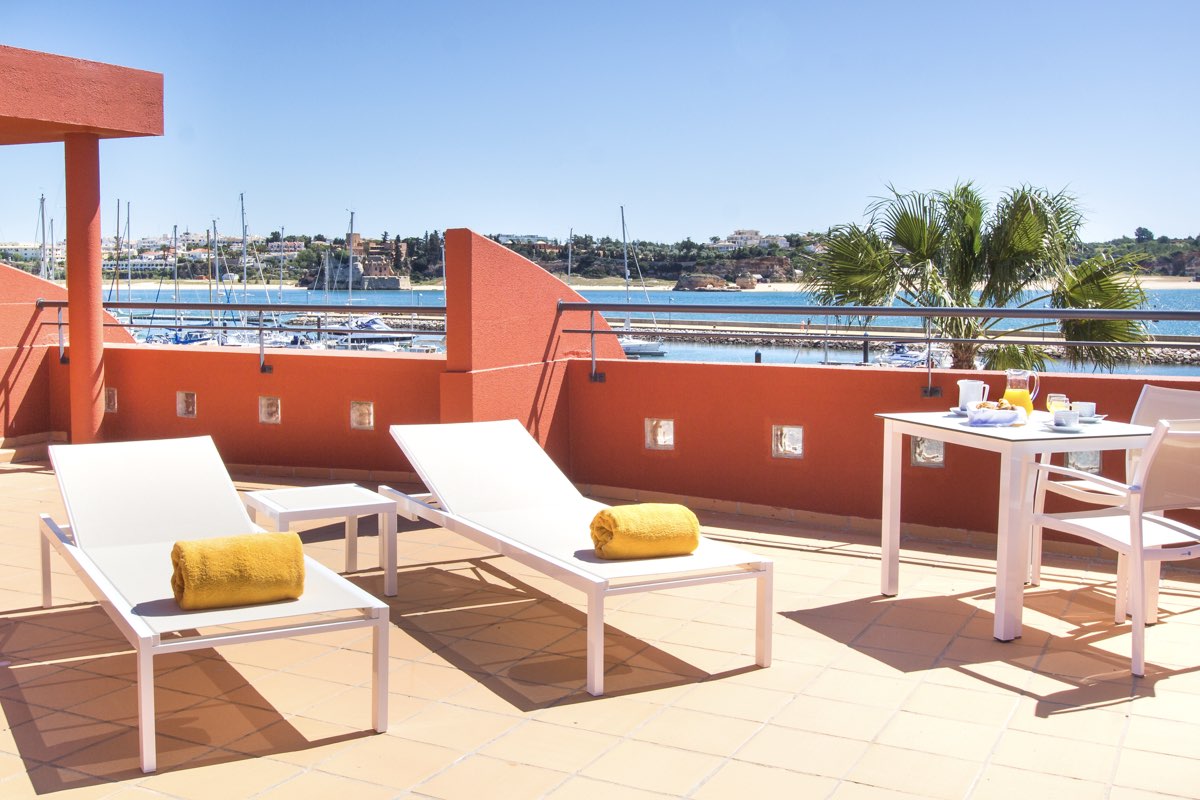 Everything you need is within walking distance from your doorstep, including the Tivoli's fitness centre (recently renovated), heated saltwater pools, a huge roof terrace for watching the sunrise, and the Deck Restaurant, which serves every meal of the day. The Tivoli buggy can transport you down to the beach or anywhere within the resort.
If you are feeling more adventurous, you can head up 3 km to Portimão town for a more traditional Portuguese vibe of the historic centre.
Admittedly, we opted for the more hedonistic style of Praia da Rocha and the luxurious Tivoli surroundings.
Here are some top picks for a weekend of pleasure seeking wellness…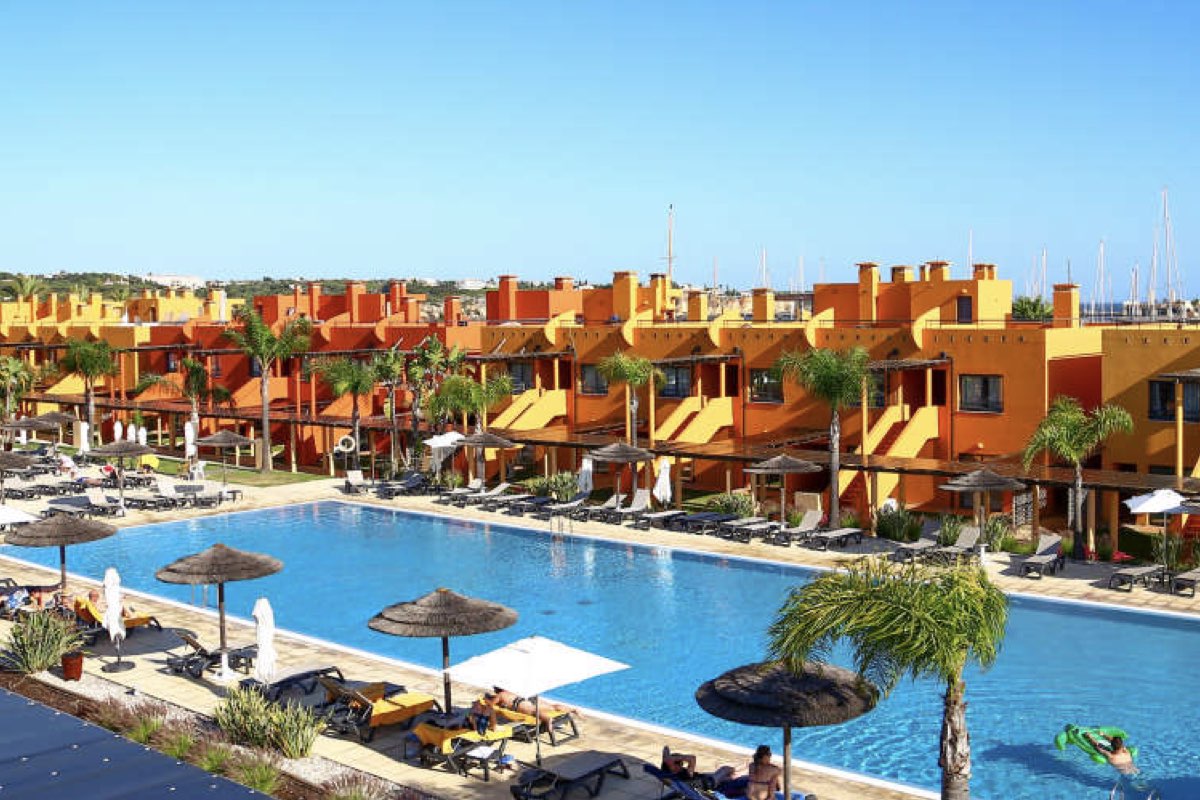 The pool at the Tivoli Marina Portimão
This takes the number one spot (and once you see it, you'll understand why). The heated saltwater pools are located behind the lobby, on your way down to the hotel's, 'Deck Restaurant'. Palm trees, lounge chairs and plush cabanas surround this lush oasis.
It's September and the water temperature is perfection. To be honest, you could spend your entire trip in this one part of the hotel and would leave feeling satisfied.
Tip? Pack your swimsuit in your hand luggage so you don't have to waste a moment!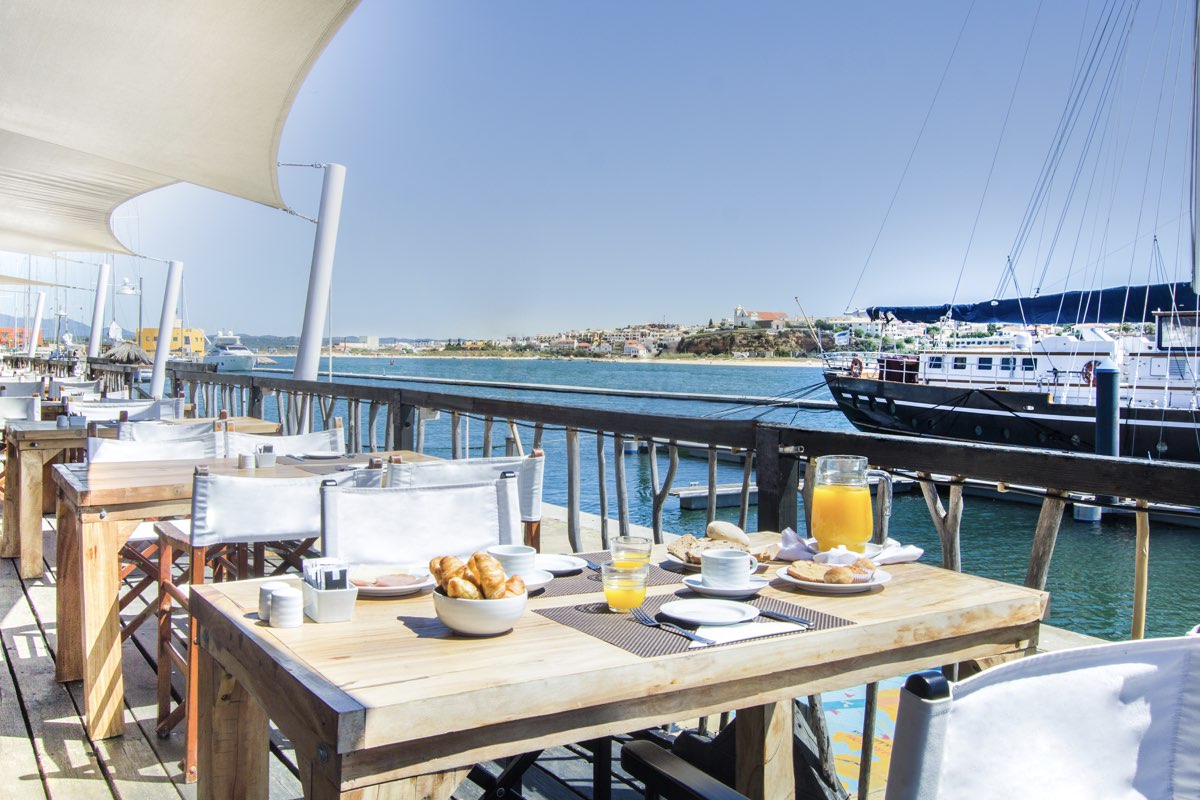 Breakfast overlooking the Portimão River 
We love a good breakfast buffet here at DOSE, so we were overjoyed to learn that breakfast comes included with every room at the Tivoli Marina Portimão and is served at the hotel's stunning restaurant overlooking the river.
The main entrance to the restaurant opens to a bright and extensive space, leading out onto an enormous deck with sweeping view out over the water.
The guys at Tivoli Marina Portimão know how to do a good breakfast buffet! The biggest challenge for us was trying to reign it in (but that's what holidays are for, right?)
We grabbed a table at the edge of the deck, overlooking the Portimão River. With just about every option you could think of for breakfast, we went for a little of everything, all filled with the freshest ingredients. The hotel invited us back later that evening to enjoy a special tasting dinner, prepared by the hotel's own, Chef Luis Ferreira.
From the oysters to the Lobster cataplana to the veal loaf with wild mushroom… each dish is paired to perfection with a selection of local wines. Our favourite, the Soalheiro Alvarinho 2016 Vinho Verde, a 'green wine', from the north part of Portugal, bordering Spain.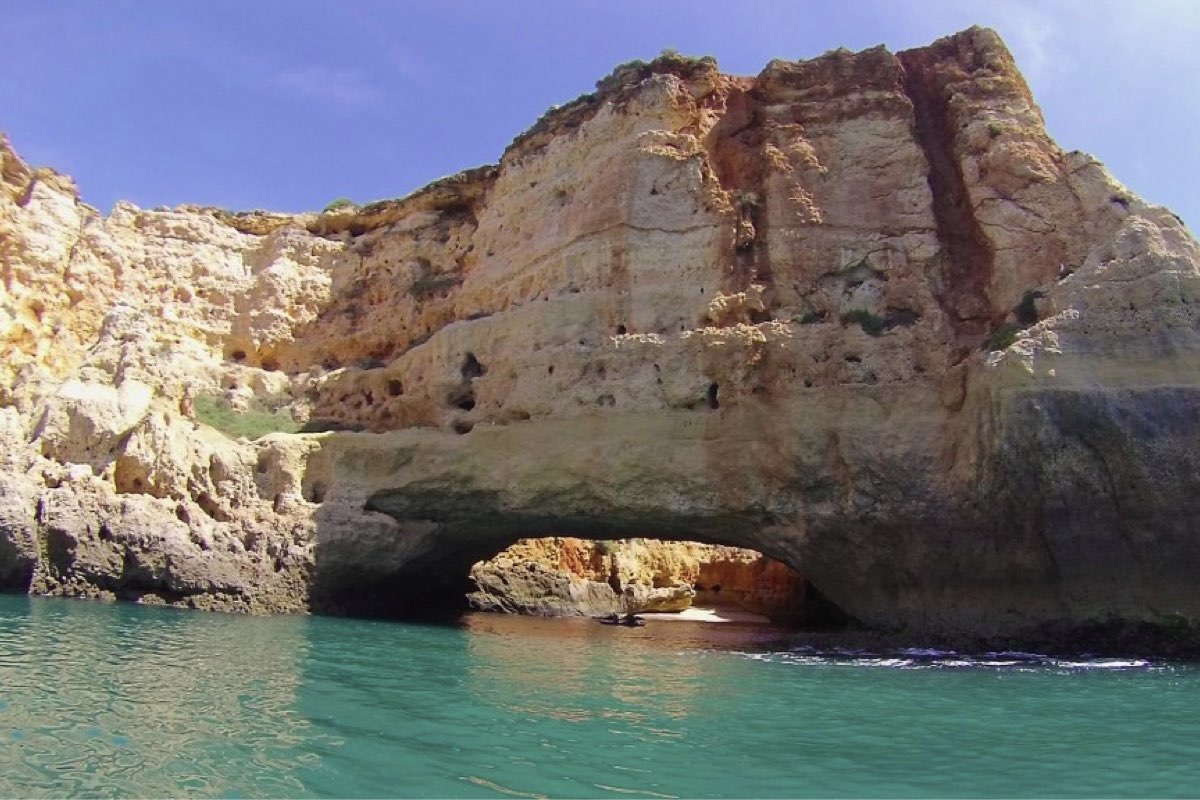 Kayaking with Algarve Freedom Kayak Tours
The Tivoli offers a Kayak experience through the caves with Algarve Freedom Kayak Tours. We figured there was no better way to work off our breakfast indulgences!
The hotel drove us over to the river taxi on the Tivoli Buggy, which delivered us to the other side in under than 5 minutes. We took a short stroll down the beach until we saw a small shack with 20 kayaks in front of it. Once provided with life vests, we are given an intro into the proper kayaking technique and an overview of what to expect.
We spent the next few hours paddling along the coast, exploring caves, learning about the cliff formations while trying not to be too distracted by the overwhelming 'pinch me, we must be dreaming' feeling we couldn't shake.
Luckily, there was no tour immediately following ours, so we were allowed extra time to enjoy one of the secret beaches, Praia do Mato, accessible only by water.
Our tour guide balanced wit with knowledge and the hours just flew by. A truly unforgettable experience and an absolute must when visiting!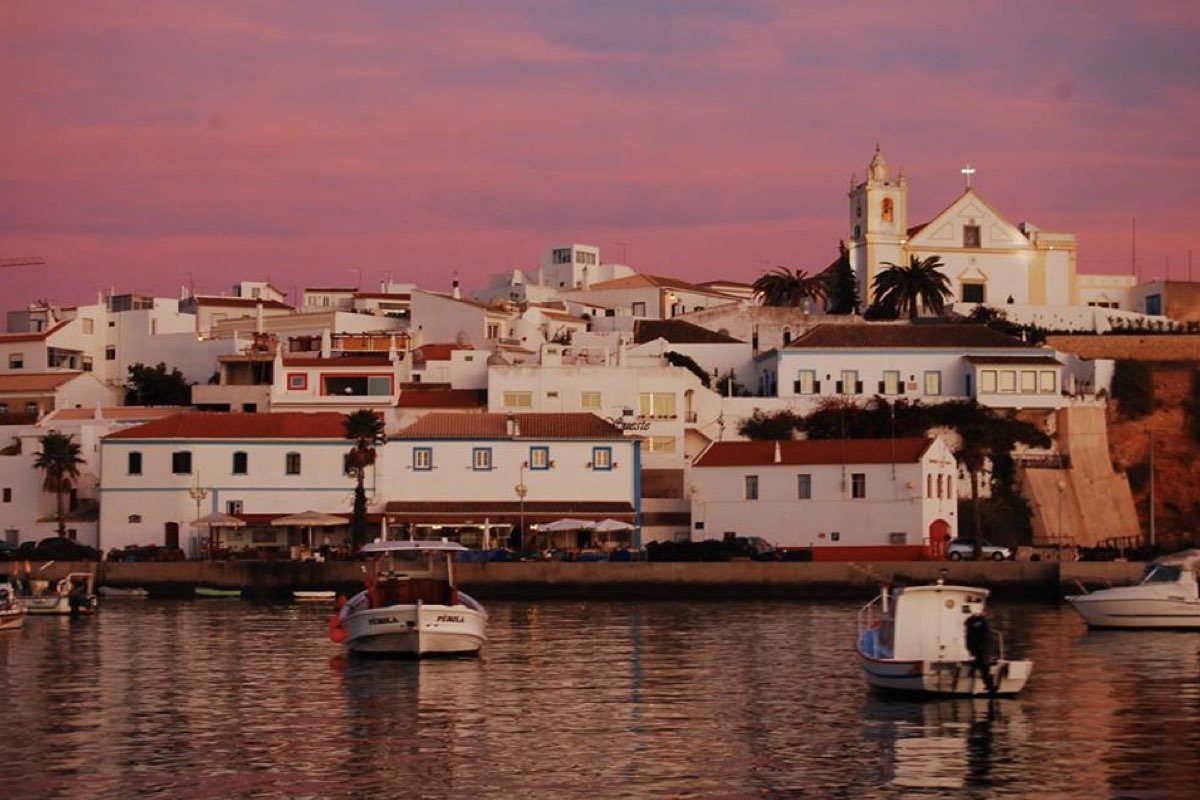 Supper at Restaurante Sueste
Restaurant Sueste is a great spot to head to post-kayak adventure, since it is also located on the other side of the river. You can take a taxi or stroll along the coast and through Ferragado town on a 15 minute walk to the restaurant's waterfront location.
This local fave was a personal recommendation from the hotel and we were glad that we took them up on the advice. Restaurante Sueste is known for their freshly caught seafood, which is priced by the kilo. We recommend the seabass and grilled tiger prawn! Oh, and a jug of fresh Sangria, of course!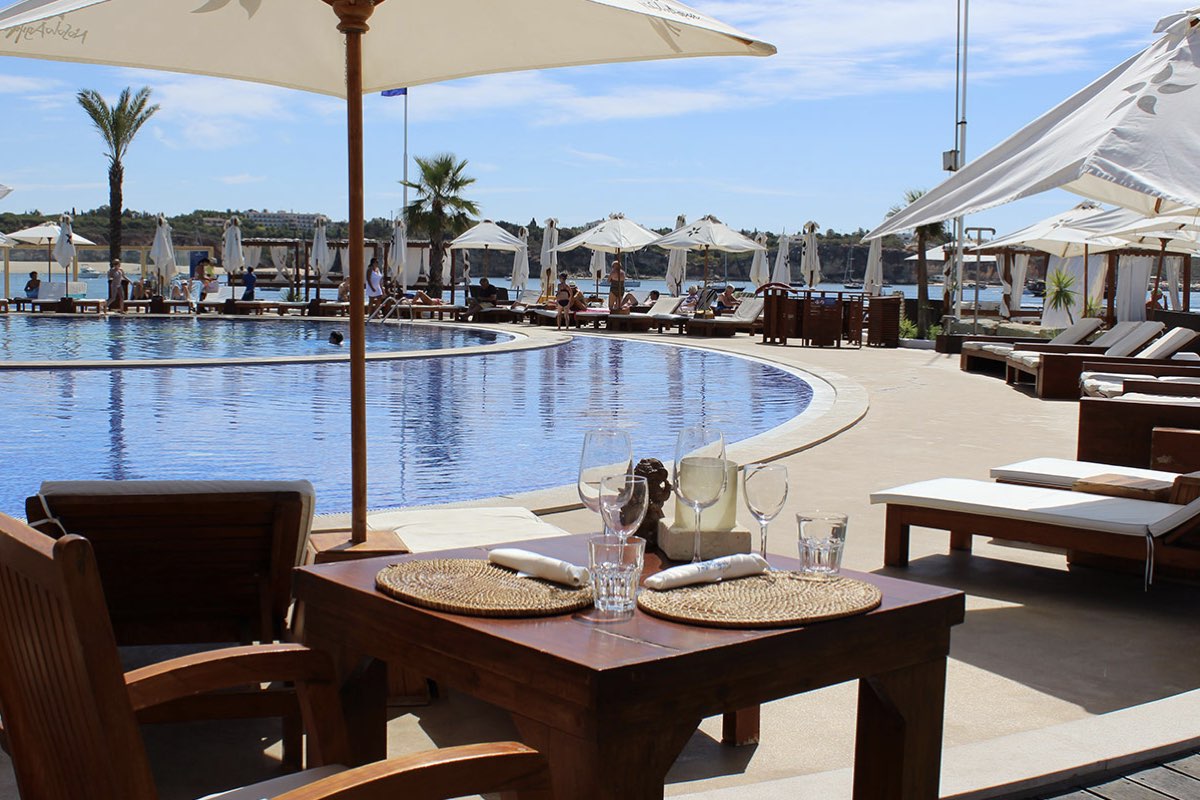 Beach Club at Nosolo Agua & Blanco Beach
We were surprised to find out that Portimão is home to some incredible day and night clubs on the beach. Nosolo Agua and Blanco Beach are perfect for DOSE hedonists looking to get a little Ibiza vibe in the Algarve.
NoSolo Agua has three locations total on the Algarve and are no stranger to the Algarvian hedonist scene and are open every day during the week.
Unlike Blanco Beach, Nosolo Agua has direct access to the water along the beach in addition to their private pool, so you can have the best of both worlds.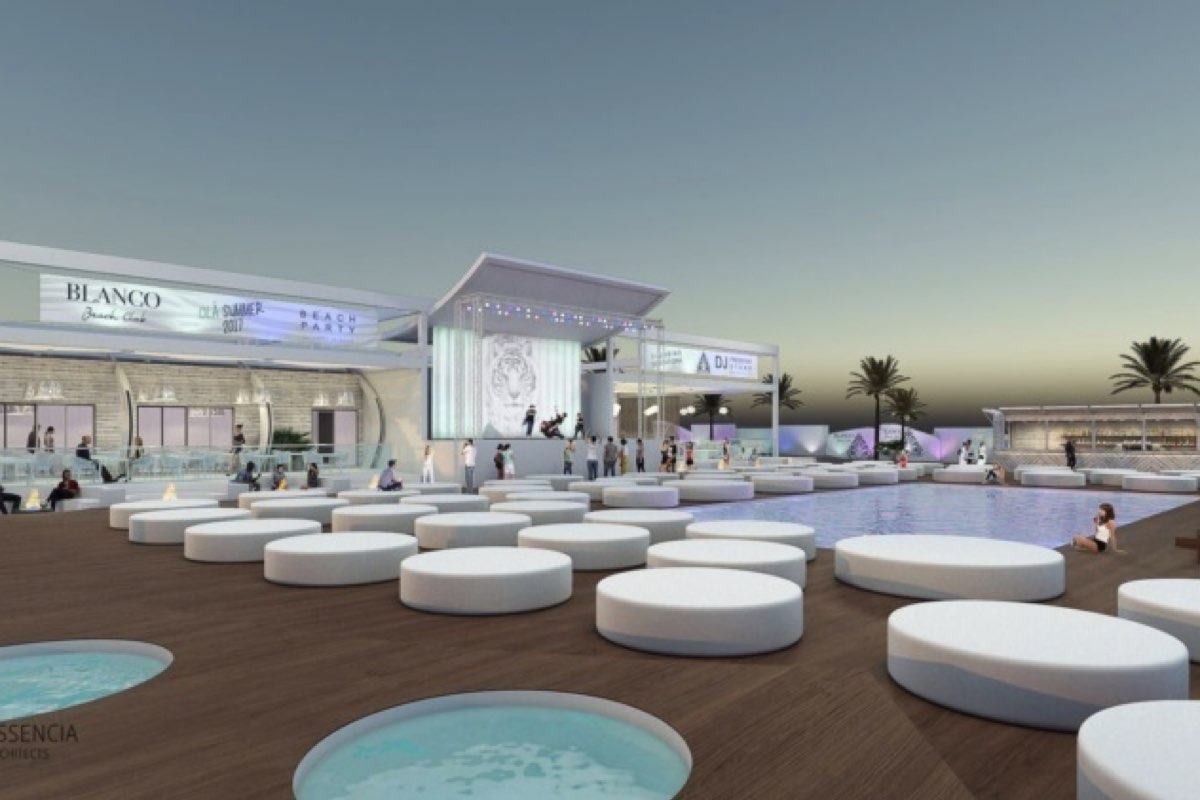 Blanco Beach is Praia da Rocha's newest luxury day and night club on the beach, which opened this summer and they sure know how to make an introduction!
This summer they hosted the BPM Festival as well as top DJs and artists from around the world. The 5 star luxury day and night club also boasts a fusion restaurant offering sushi and Mediterranean cuisine.
Our trip to the Algarve was impressive to say the least. True story, we even looked at changing our flight home to stay a bit longer but missed the cut-off time. Suffice to say, we will definitely be back, and maybe sooner than we think…
Nightly rates at Tivoli Marina Portimão Algarve Hotel start from £68 for a double room based on a B&B basis. Book here.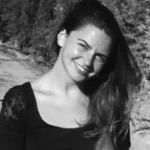 Hettie is the editor and co-founder of DOSE. A keen runner, she's also partial to a blast of high-intensity and hot yoga. A country girl at heart, she divides her time between London and the lush rolling hills of North Devon. When she's not jetting off on her next adventure, Hettie can be found in a candle-lit alcove with a laptop, a spaniel and a full bodied Malbec.