Mornings can be frantic but that's no excuse to miss out on the most important meal of the day. Whether you prefer something sweet or savoury, nutritionist Jenna Hope has picked out the healthiest breakfast options from the high street that you can grab on the go…
Crussh
Protein Overnight Oats with Cacao and Banana
This is a well-balanced breakfast option as it's packed with protein, complex carbohydrates and some healthy fats from the coconut. It's an ideal breakfast following a morning workout. The banana and oats are sure to provide/replenish you with a burst of energy – and the protein from the whey and the yoghurt will help to slow down the release of the sugars to keep you energised for longer. The cacao is also rich in magnesium to help support muscle function.
Leon
Smoked Salmon and Avocado Egg Pot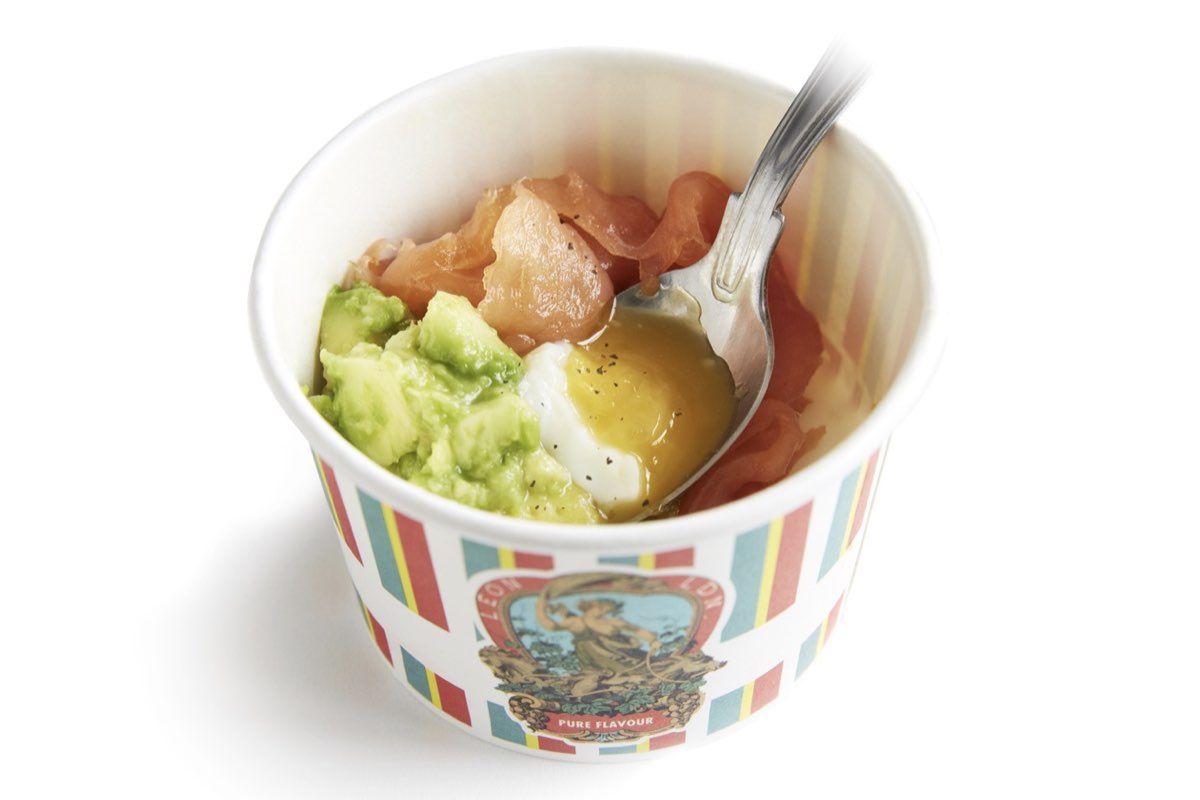 This breakfast option is rich in omega-3 which is vital for optimal brain function. It's rich in mono-unsaturated fatty acids and protein to support hormone production and help with sustained energy levels throughout the morning without blood sugar spikes and crashes. Eggs are also rich in choline to help support brain function too.
Eat
Coconut and Quinoa Porridge
This is a very low sugar option which is great for the morning to help with blood sugar balancing. Quinoa also contains all nine essential amino acids which are particularly important for anyone following a vegan diet. The porridge is loaded with flaxseeds which are high in fibre to support a healthy gut function too.
Caffe Nero
Scrambled Egg with Portobello Mushroom and Spinach Pot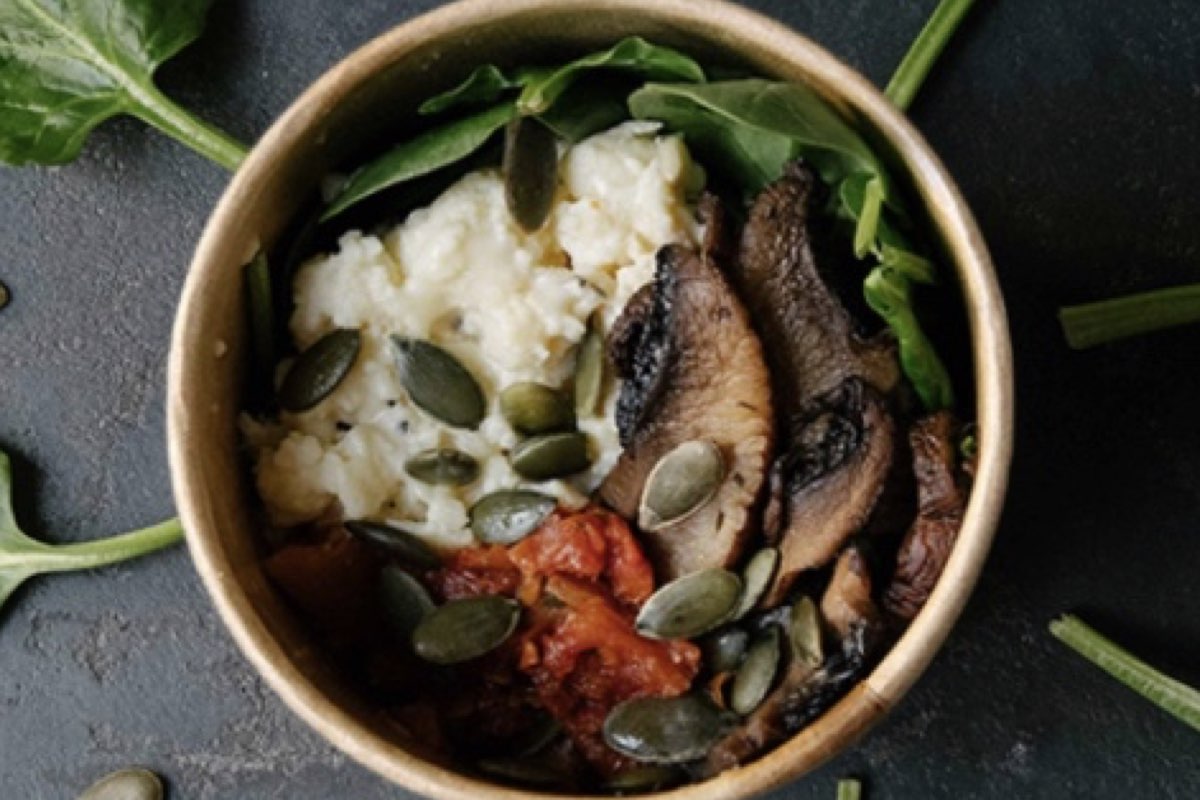 This breakfast is loaded with micronutrients including magnesium, iron, folate and vitamins D and K although it's relatively low in energy and therefore I would suggest consuming it with some added nuts or a side of wholegrain toast for a source of carbohydrates.
Pret a Manger
Proper Porridge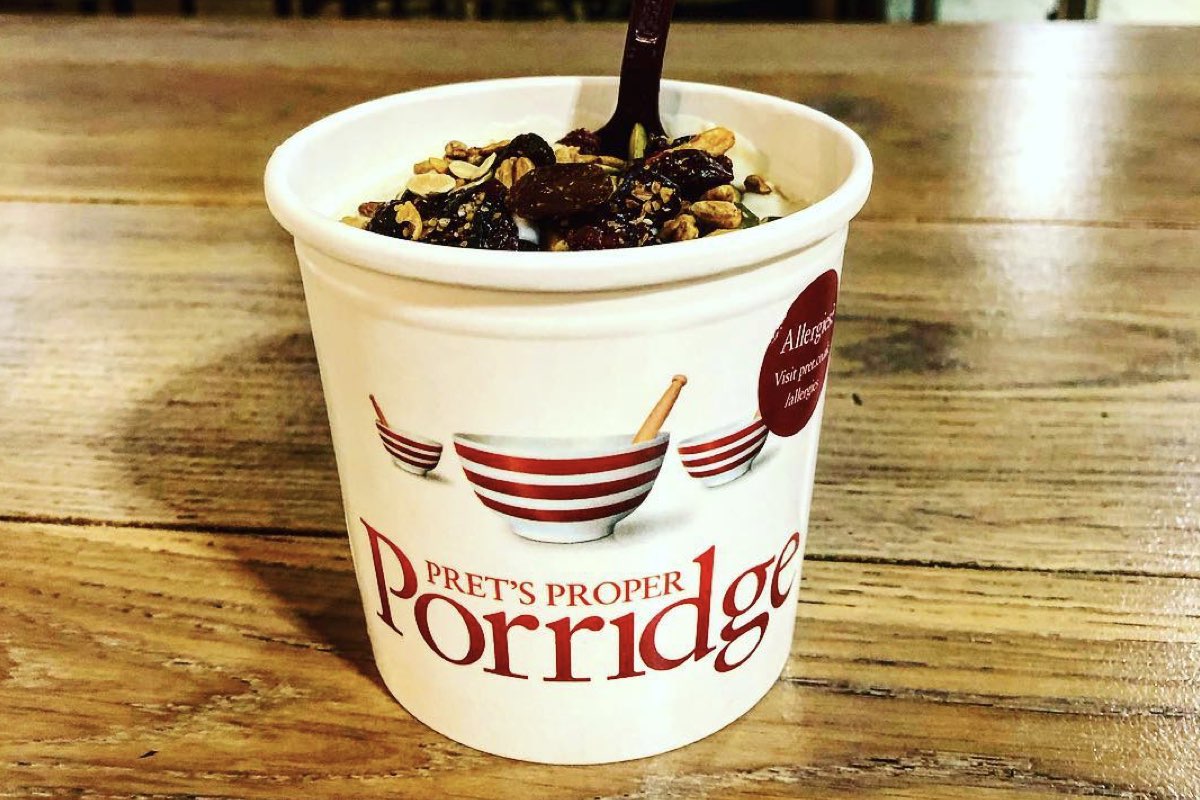 Pret's porridge is a great option as it's not loaded with added sugars. There are a variety of additional toppers to choose from although you might be better bringing your own raw seed mix to prevent extra added sugars. Porridge is rich in complex carbohydrates to help support sustained energy levels. The milk provides a rich hit of protein, calcium, vitamin D, B12 and iodine. Oats are also known to reduce cholesterol as they're rich in beta-glucans which help bind to the cholesterol to prevent it from being absorbed.
Get your weekly DOSE fix here: SIGN UP FOR OUR NEWSLETTER
Main image: LEON