As many of us settle in for our Great British staycation this summer, there's never been a better time to explore the great outdoors with a hiking holiday. Adventurer Sophie Everard has put together a comprehensive hiking guide with everything you need to know before unleashing yourself in the wild outdoors…
Prepping for a hiking holiday
With a range of hikes across the UK suitable for beginners to advanced, depending on your choice, hiking is a fantastic workout that not only boosts your endurance, cardio and strength, but allows you to benefit from the emotional and cerebral benefits of immersing yourself in nature, which has shown to decrease stress significantly and boost serotonin and happiness.
Many of us have heard calamitous tales of hikers stuck up far-flung ridges clad in nothing but a pair of cycle shorts, with one solitary energy bar shared between three ravenous and regretful looking damp trekkers. Don't get caught out on your hiking holiday (or worse, stretch local resources and initiate a search and rescue mission!) by doing your  homework to ensure a fun, safe and blister-free hike!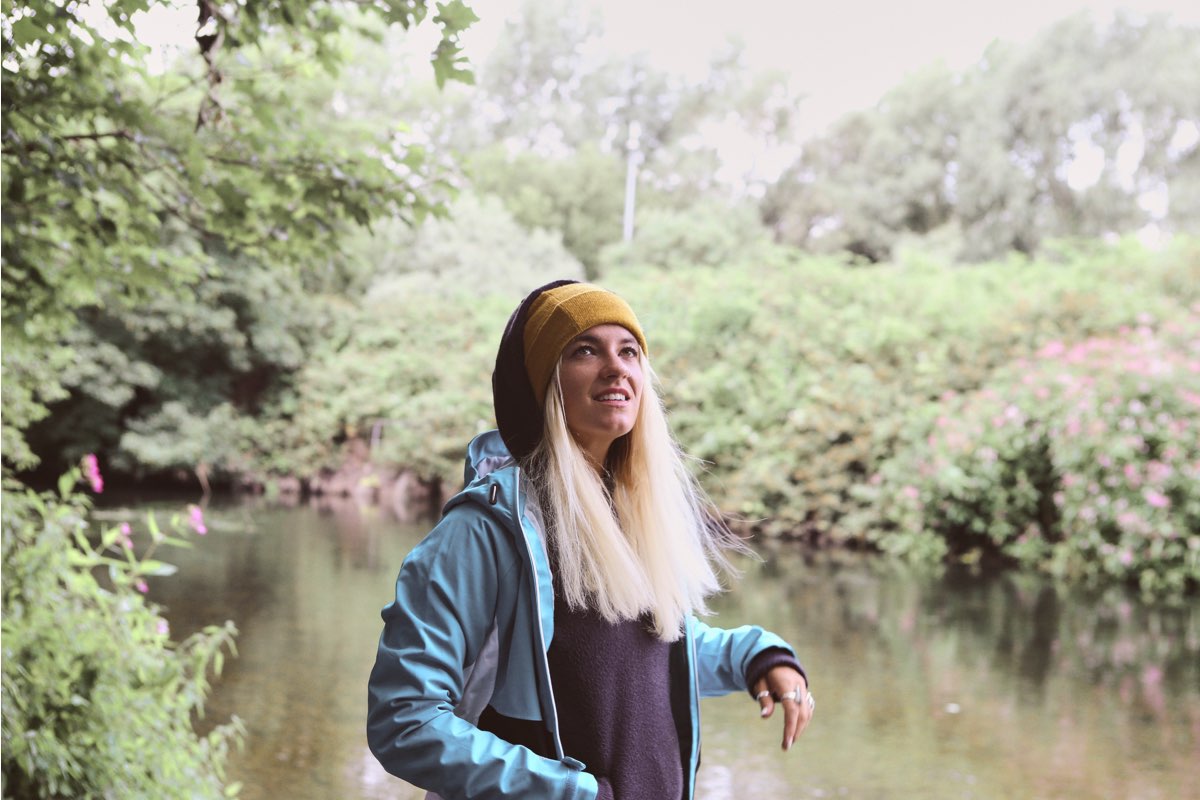 Do your research
Always have a good idea of where you are headed, and be sure to check in with local authorities/nature reserves and of course, the weather before you set off. Trails can change instantaneously in a hike when weather fronts move in and quickly become perilous. Keep your plan close to hand along with any maps or GPS trackers, and let someone know where you're headed with a rough route.
You'll often notice registers in boxes on trails where you can sign your name. Be sure to jot it down if you've changed your route so in case of emergencies, search and rescue parties can track you down.
Prep Your Body
Hiking is, often surprisingly for many, very physically demanding. Once you add your backpack and consider any steep ascents or scrambling that you have to do, you'll quickly find out how testing hiking can be. Compliment hikes with restorative yoga sessions and think about a few mobility warm-ups before you get going.
Don't Fly Solo
Most hiking associations and communities always recommend hiking with a friend or in a group. Even experienced hikers can get themselves into a pickle, so to keep safe, think about hiking in a group of three or four.
Hiking Holiday Essentials
Layout the key essentials you'll need on your hike and be versed in how to use them:
1. Map
2. Sun cream and bug repellent
3. Food and water (plus extra)
4. Headlamp
5. GPS or compass
6. Rain gear and extra clothing
7. Knife
8. First Aid Kit and whistle
9. Matches or a lighter
10. Fire Starter
Fuel yourself
Out on hikes, you'd be surprised at how quickly you are torching calories, often walking at a fast pace on an incline. Make sure you stay properly hydrated and fuelled, drinking plenty of water and sustaining yourself with nourishing snacks. Long-burning energy here is key, and a good bowl of porridge pre-hike, snacking on nuts, energy bars with seeds and nuts and bananas are perfect fuelling options.
It's easy to forget to hydrate ourselves whilst hiking, and working to the guidelines that you'll need about 1 and a half litres of water for hydration, make sure you drink plenty of water in the run-up to the hike, take a good 2-litre carrier, and know where clean water sources are (bringing water purification tablets is also a good idea).
Know When to Throw in The Towel
Even the most seasoned and experienced hikers will know when to throw in the towel if it comes to that. Running out of water?  Nursing a niggling injury?  Notice a storm coming in? There's no shame in admitting that it's time to turn back and keep yourself and your hiking party safe.
Kit Is Key
Heck, I'll raise my hand and admit I've been caught out by poorly fitting hiking boots that have induced the most savage of blisters, plopped on a cotton T-shirt that ended up having the breathability of a suit of armour, and poo-poohed waterproofs only to find myself damper than an otter's pocket once caught in the rain. Kit has advanced dramatically in recent years and by investing in a few key pieces that will last you years, your hikes can be a far, far more comfortable and safe experience.
Hiking Holiday Footwear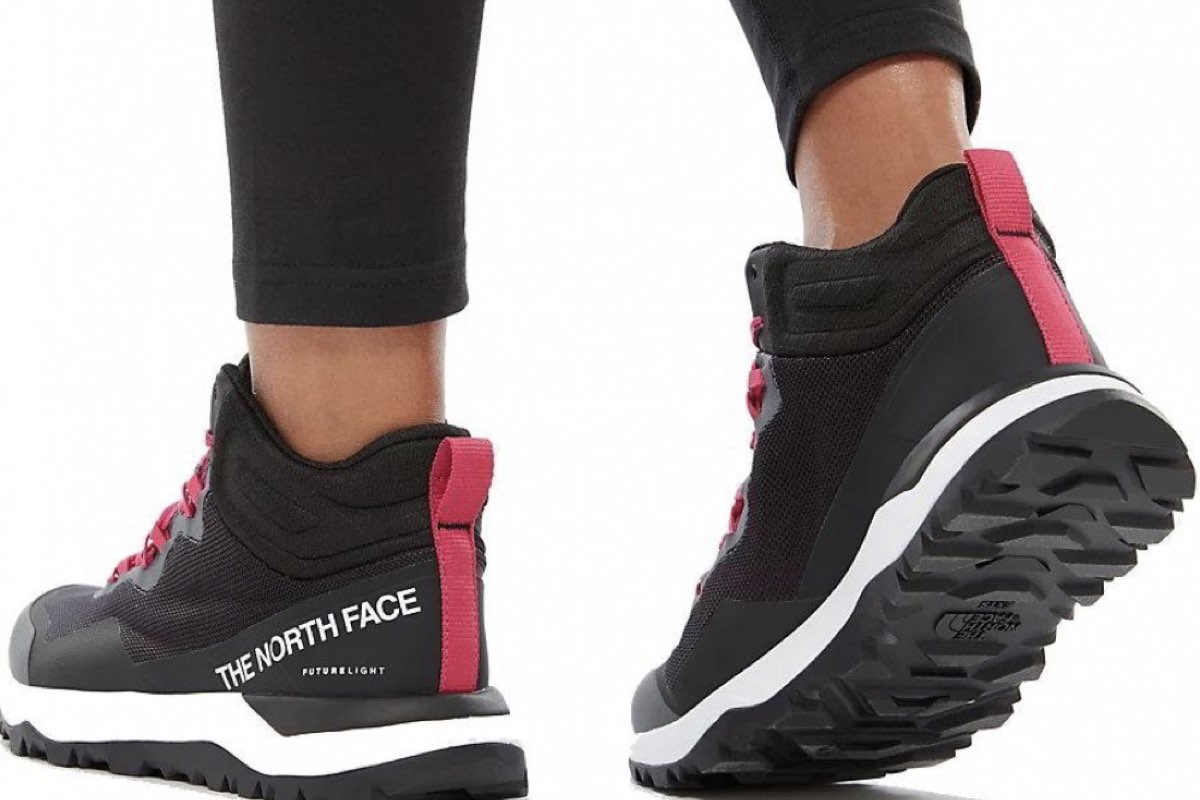 These boots are made for walkin'! Boots are obviously critical for a hiking holiday, as your feet will be carrying you through the hike. Chris Nichols, Buying Manager of Footwear & Equipment at Cotswold and Snow & Rock tells us what to look for:
1. "Find the right budget. Buy the best boots you can afford as poor footwear is the surest way to ruin your walk, expedition or trip of a lifetime.
2. Choose the right product for the trip/conditions. E.g, you will need a waterproof boot for most UK conditions but not for a trip to the Sahara.
3. Get the boots fitted by an expert in store. Cotswold offer boot fitting by staff who understand how to fit footwear.
4. Ensure boot fits the foot type…some brands offer a wide fit, notably those from Germany. Listen to the boot fitter as he/she will help select the boot that best suits you.
5. Get the right socks for the boot/foot combination. Consider a foot-bed to help stabilise the foot and provide all-day comfort.
6. Ensure you have the right products to look after your boots and maximise performance and life of the product.
Waterproof membrane
Gore-Tex is the best known of these but Event and Outdry are also very good. Proprietary membranes are generally cheaper but also generally less breathable. Most boots these days are waterproof lined but sometimes an unlined boot is best, generally for warmer and dryer conditions.
Sole units
A good lugged sole unit is needed for wet and muddy UK conditions. Vibram is the best-known sole unit provider but Salomon have been producing their own Contagrip soles for 20 years and they are excellent.
Midsole 
A stiffer midsole will be less instantly comfortable but provide much need support when the conditions are difficult. Leather boots will often have a stiffer midsole which makes them for suitable higher up the hill or mountain.
Caring for Footwear
It is important to care for your footwear to both maximise the performance of the boots and make them last as long as possible.
Always clean them after use. You can clean with a damp cloth or water if really muddy. After a major clean they will need to be reproofed.
A fabric/leather boot can be resprayed with Grangers Footwear Repel or Nikwax Fabric and leather proofer.
A leather boot will require a wax application such as Nikwax or Grangers G Wax.  Shoe polish will also help keep the leather from drying out. Just ask the army. A leather conditioner will also maintain the leather effectively.
Try to let the boots dry naturally rather than placing in the airing cupboard or on a radiator. It will crack the leather.
You can put newspaper inside to dry out the inner but I would recommend Trekmates Absorba balls. They are made from silica gel and can be used to dry any wet kit so are really versatile".
Hiking Holiday Apparel

When it comes to apparel, whilst a soft cotton tee normally feels good on your skin, it'll be about as welcome as a plague of gnats on the hike once you get going, with ZERO breathability, a high risk of chafing, and zero thermal properties when it's wet. The heat loss on cotton is severe and when damp can lead to hyperthermia.
Modern kit is so advanced you can even buy UV protection shirts and insect repellent t's.  Bag yourself a good sweat-wicking fabric T-shirt, and bring layers you can quickly whip off and on.
Gore-Tex has been the industry standard for waterproofs but The North Face recently introduced FUTURELIGHT™ waterproof fabric, which provides an impenetrable moisture barrier for guaranteed dryness. Engineered using nano-spinning technology that adds air permeability to a waterproof membrane for the first time, and made from recycled polyester.
Rucksacks
Will Parkhouse, Buyer of Camping, Packs, Electronics & Gadgets at Cotswold Outdoors tells us what's what when it comes to choosing a rucksack:
"Your rucksack goes everywhere with you in the outdoors and making sure it's fitted properly is necessary to evenly distribute the weight of your load and reduce the strain on your back.
Like footwear, it's important to choose the right pack for your adventures, as the size, weight and additional features like attachments will depend on the activity you're doing. Different types of packs are suitable for different activities, such as a lightweight day pack for short hikes into the hills compared to large 65L+ rucksacks for multi-day treks, or duffel bags for travel. Many rucksacks also have variations for men and women for a more anatomical fit, which will make the pack far more comfortable to carry, particularly for long periods.
The type and size of rucksack you'll need will naturally be dictated by what you need to carry with you. If it's just a bottle of water and some energy bars, you'll need a very different rucksack to the one you'd need if you were carrying clothing, a tent, a sleeping bag and so on.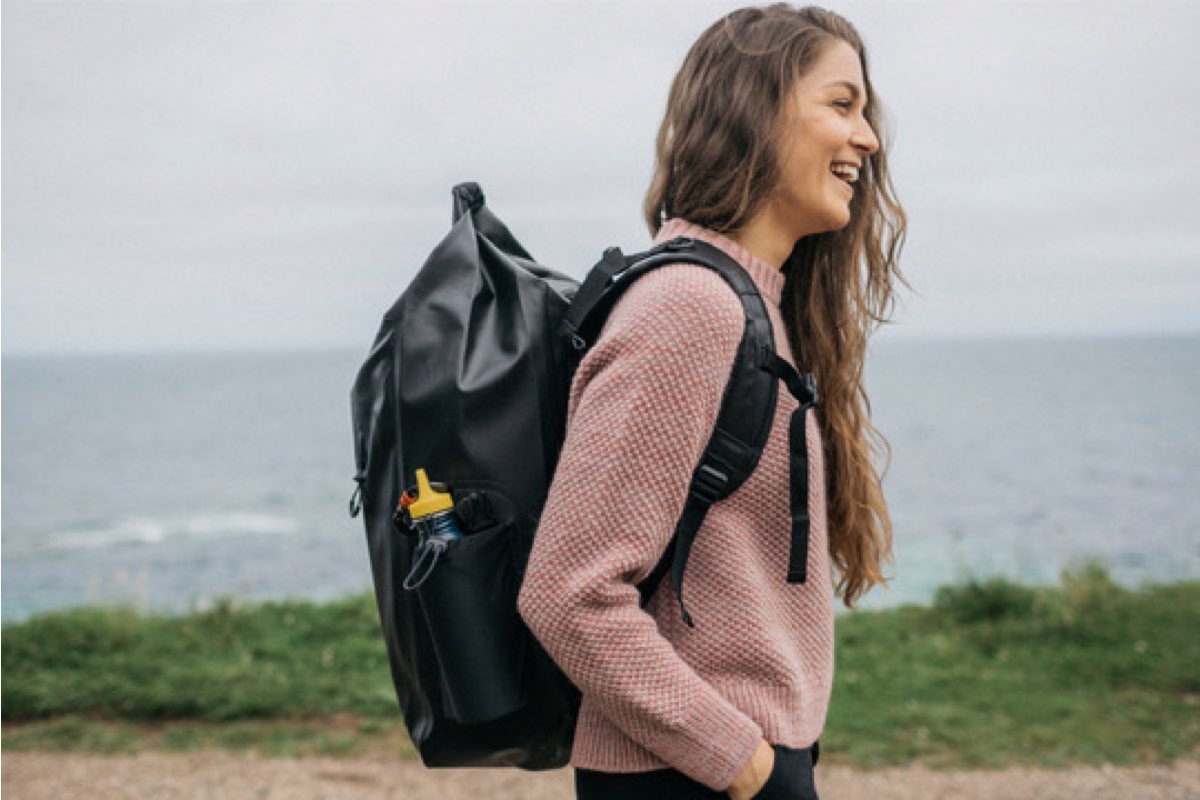 Do I Need A Women's-Specific Pack?
Some rucksacks are women's-specific in their design. This is to do with the overall shape, size and intended position of the bag. Women's rucksacks have more rounded 'S' shaped straps, whereas men's are more parallel. The hip straps on a women's pack also sit a little higher, taking into account body shape differences, and the backs on women's packs are shorter.
However, you are not bound to one type of rucksack or another based on your gender. If a rucksack fits you correctly, then it's the right choice for you.
Rucksack Fitting Guide
Your rucksack is a staple piece of kit for any adventure – and usually, your heaviest, once fully packed. Having a correctly-fitting rucksack is essential to keep you comfortable on long treks and avoid injuring yourself or using more energy than necessary. Below are the key steps for ensuring your rucksack fits properly.
Locate your hip bone and prepare your rucksack
With your fingers, locate the uppermost part of your hip bone. Your hips will form the foundations of how your rucksack sits on your body and support the majority of the pack's weight.
Now, fill your rucksack with improvised weights, such as tinned food or bags of rice. This is to simulate a fully loaded rucksack, as this is when you'll need comfort the most. Take care to weigh the pack evenly and pad it out if necessary, then put on the weighted rucksack and allow it to hang freely from your shoulders.
Attach the hip straps
Next, fasten the hip strap. Many people find it most comfortable to have the top of the hip strap in line with the top of the hip bone; however, some people may find it more comfortable to have the strap slightly higher.
To get the hip straps at the correct height, you may need to either lengthen or shorten the main shoulder straps, so that the main body of the bag is moved up or down the length of your back. The hip strap should feel tight and secure once adjustments are made.
Assess the shoulder straps
Once the rucksack has been adjusted to achieve the correct hip strap position, you should assess how well the shoulder straps fit. The tops of the shoulder straps should be just tucked in behind your shoulders (as seen in the example above), with the rest of the strap following the natural contours of your back.
Adjust the back-length
If the shoulder straps don't fit correctly, you will need to remove the bag and adjust the back length. This process will vary depending on the manufacturer of the bag. Some use large Velcro panels that separate, whilst others may use webbing and pull cords that lengthen and shorten.
It may take a couple of attempts and readjustments to get the perfect fit, but achieving the correct back length will allow the shoulder straps to follow the curvature of your shoulders.
Additional straps and features
Finally, depending on your individual rucksack, there may be other straps and attachments which can be adjusted to aid comfort.
Load Stabilising Straps
Load stabilising straps are two thinner straps that go from the shoulder straps up to the main body of the bag. Tightening these brings the bag closer to the body and stabilises the load. They should be at an approximately 45° angle from the top of the shoulder.
Hip Belt Stabiliser
Some packs will have hip belt stabiliser straps, which pull the weight of the pack towards the body and reduce the movement of the bag when you walk. Tighten these to a comfortable tension.
Sternum Strap
The sternum or chest strap is a thinner band that prevents the shoulder straps from moving apart as you walk. This strap should be in line with the bottom of each armpit."
Hiking Kit We Love
Berghaus Women's 24/7 Tech Tee
Ally Capellino Fin Waxed Cotton Rucksack
The North Face Dryzzle Futurelight Jacket
Berghaus WOMEN'S SUPALITE II GORETEX BOOTS
Finisterre Drift Waterproof Roll Backpack
5 Hikes to try in the UK and abroad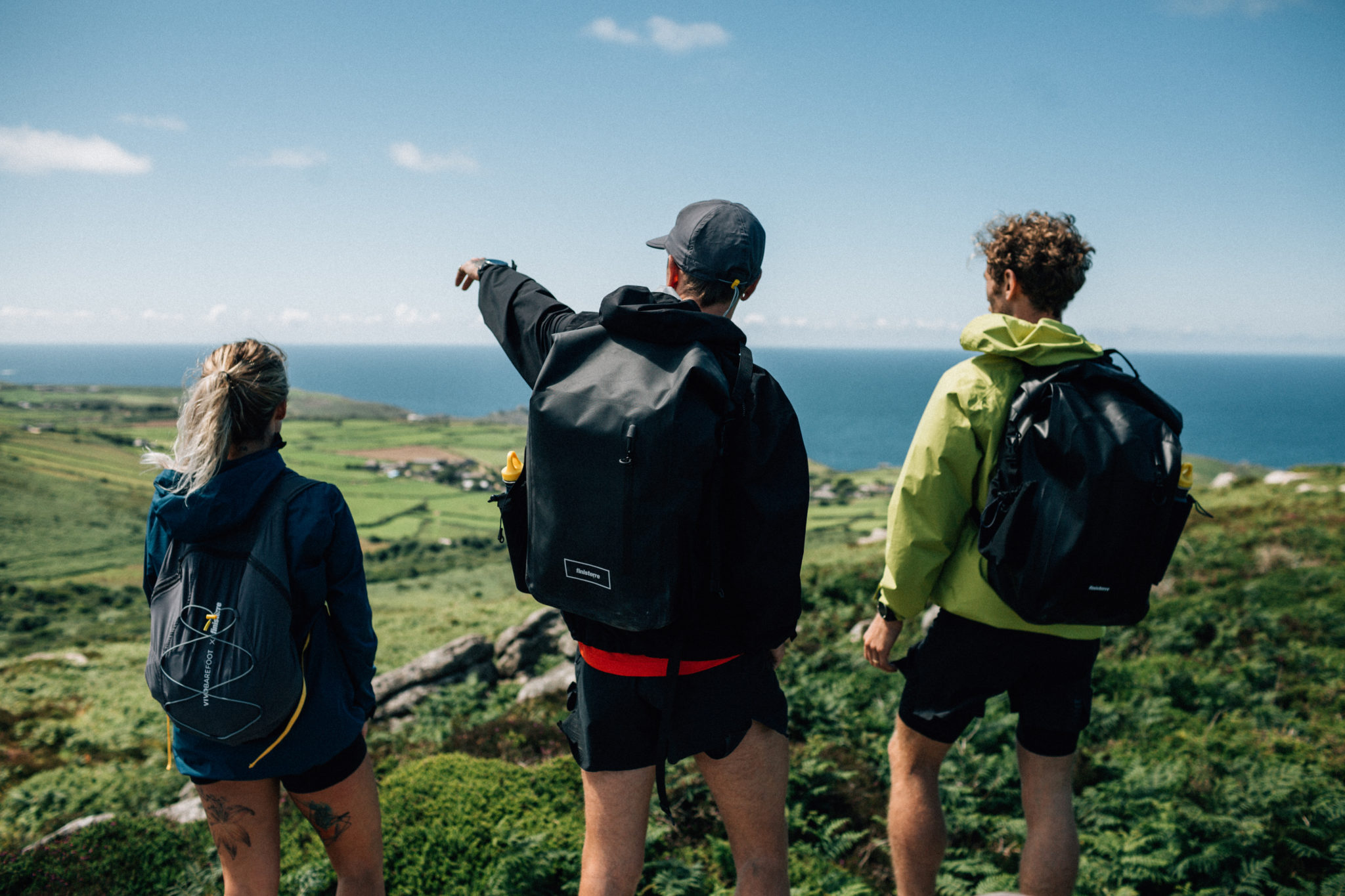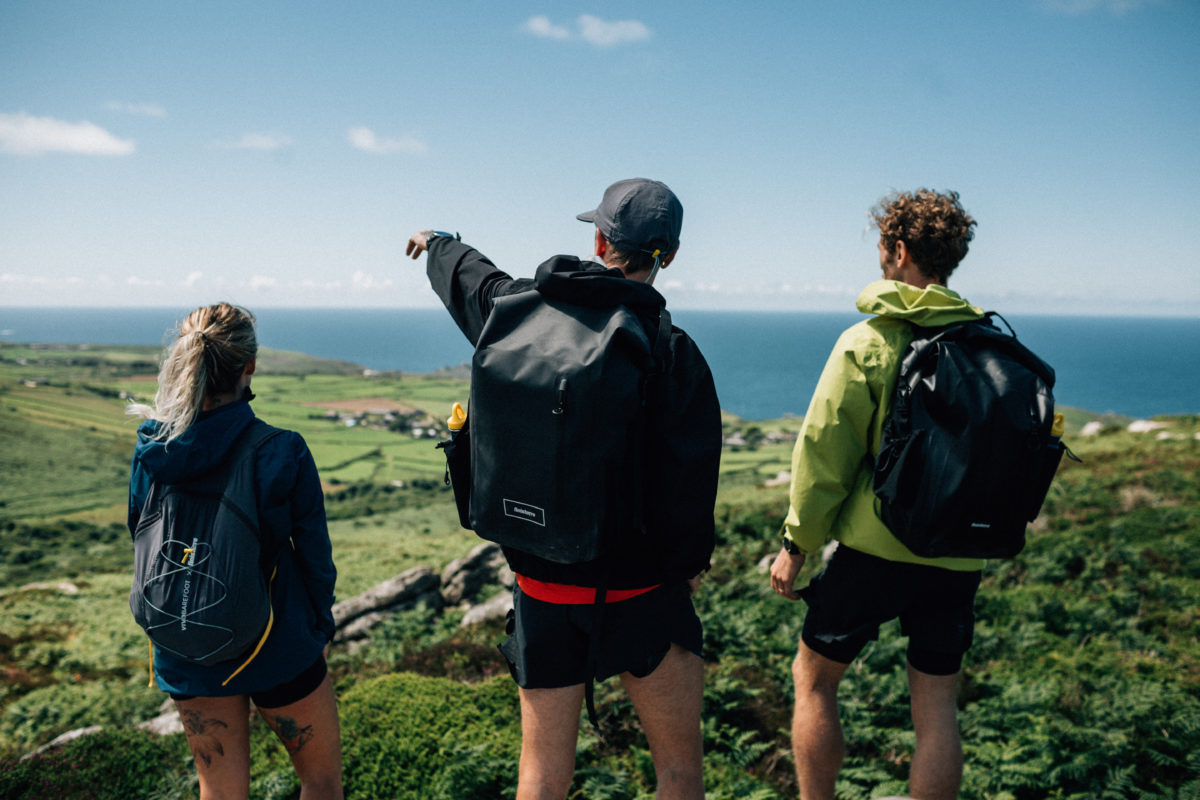 SNOWDONIA, WALES
Shake off the stresses and strains of lockdown amongst the mountains and lakes, all under the expert guidance and supervision of world-class instructors, as Plas y Brenin welcomes guests back to the centre for 1:1 instruction, epic adventure days with household groups, and other family experiences. They are currently holding adventure days which includes guided mountain walking. Plas y Brenin provide all the technical equipment, so all you have to do is turn up and have fun! Perfect for beginners who want to explore the beautiful backdrops of Snowdonia.
THE GREENSAND RIDGE WALK, ENGLAND
The Greensand Ridge is a 40-mile walk that takes you through Bedfordshire, Buckinghamshire and Cambridgeshire. Thanks to an iron mineral found in the sandstone layers that form the ridge, it truly is green my name and nature. The path is separated into five sections, so why not pick one and see how you get on? Watch out for Muntjac deer along the way.
KINDER SCOUT MASS, ENGLAND
Kinder Scout Mass trespass walk boasts great views looking out to the rest of the High Peak, with cool features like the Kinder Downfall, plus it is really easy to navigate too.
DARTMOOR, ENGLAND
Dartmoor has long been a hiking holiday favourite for good reason. With its dramatic landscapes and stunning scenery, the incredible English countryside truly comes alive in Dartmoor.  With wooded river valleys, heather-strewn moors, dramatic granite tors and  dreamy, tucked away hamlets and villages, Dartmoor has a profusion of hikes for all levels.
THE GREAT LAVAUX TRAIL, SWITZERAND
Lausanne, on the shores of Lake Geneva, Switzerland – was recently ranked as the 'best small city in the world' by Monocle's inaugural Small City Index, and the Swiss city is regarded by many as one of Europe's hidden gems. Its mountain location overlooking Lake Geneva guarantees picture-perfect views from every hiking trail. This 32km walking trail goes through picturesque villages overlooking Lake Geneva and through vineyards of different grape varieties, well signposted to make it an easier walk.
Always be sure to follow current Government advice pertaining to COVID-19.
Get your weekly DOSE fix here: SIGN UP FOR OUR NEWSLETTER