Boxer Amy Andrew coaches at BXR London and represents Haringey Boxing Club in Tottenham. She also competes for New Zealand in their Olympic team under her mother's nationality. Here, she talks to DOSE about how her boxing training has changed during lockdown…
Where I was meant to be before lockdown
I was meant to be in Wuhan, China, of all places in February 2020. Instead, in January, my team and I were rushed home from a pre-competition training camp in Thailand after the Asian/ Oceanian Olympic boxing qualifiers were cancelled at the last-minute because of lockdown at the virus' epicentre. All the training – the early mornings, the careful preparation to physically and mentally peak at just the right time, and all that work controlling my weight, by far the most difficult aspect for me because I love my food, was thrown into disarray.
We left as quickly as possible, masked-up and sanitised to the hilt, rubbing shoulders with thousands of international travellers as we passed through Bangkok airport, all eyeing one another suspiciously as we shuffled through seemingly endless queues, and desperately trying to get out before planes were cancelled and countries closed their borders to affected locations.
A few weeks later, in February, I joined my team in Assisi, Italy, for a last-minute training camp before the postponed qualification tournament, set this time for Jordan. Again, we were sent packing: the 15 teams attending the camp from around the world abandoned the training centre like rats from a sinking ship as headlines of the coronavirus outbreak sweeping through northern Italy and quarantine panic began to reach us.
Jordan then closed its border to visitors from Italy, and all of a sudden, it seemed that the dreams Team New Zealand had chased for four – or even eight – years were slipping from our grasp. It would take three separate flights, but we would make it – just.
In the end, our March tournament would be the last of the Olympic boxing qualifiers to reach completion before organisers took the decision to cancel. Although the European tournament, held in London, began, it was quickly disbanded due to Covid-19. Coaches and athletes were getting sick and London was inching towards our own lockdown. The Americas tournament was called off, then the World Championship qualifier in Paris – and finally the Olympic Games itself.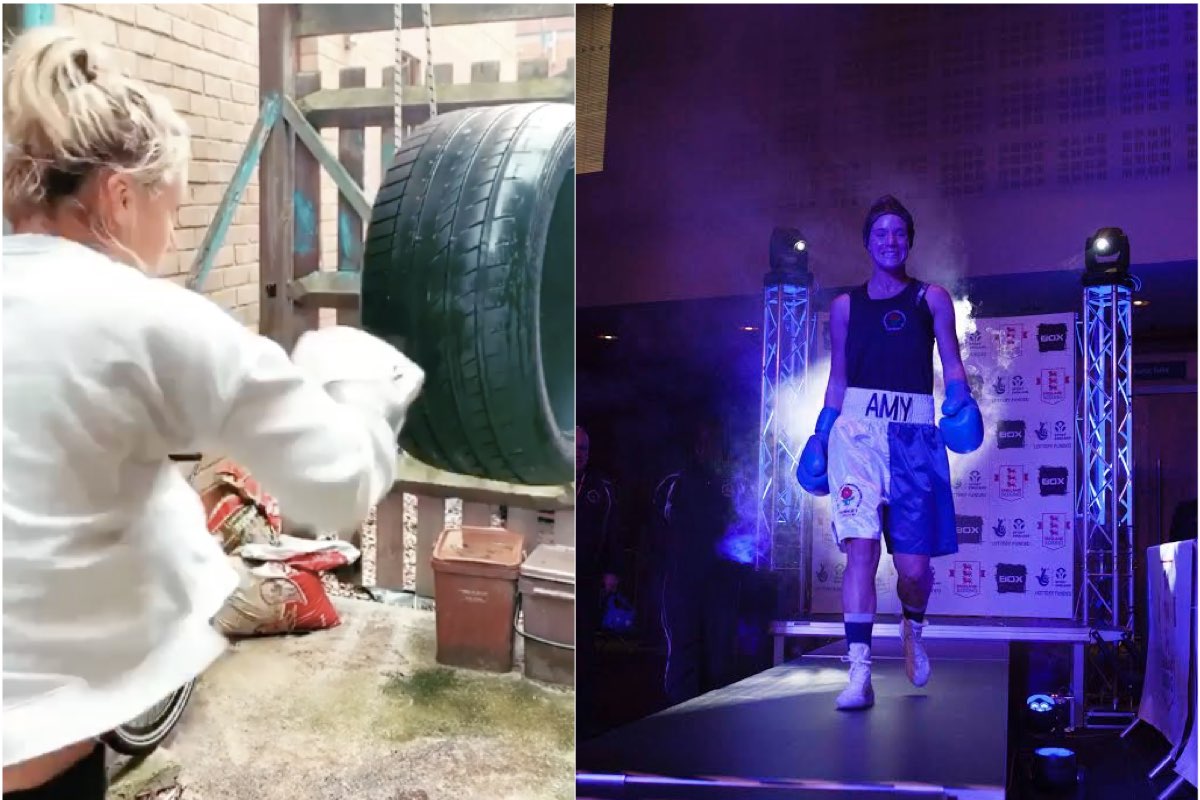 Training: Before Covid-19
Training has always been my favourite part of being a boxer. I love the pressure of an upcoming fight looming over me, the single-minded goal of victory at my next fight setting the pace for workouts.
I know I have to work twice as hard as everyone else, and want it twice as much. I have only been boxing for four years, but what I lack in experience I make up for in hard work. I have to KNOW I am fitter than anyone else out there in order to be successful in the ring – plus I've been making up for lost time as a late-comer to the sport. I had 25 fights last season alone; earning my place on the New Zealand Olympic team was no mean feat.
Luckily, waking up at six every morning is an easy ask. I enjoy running; switching off from life, being outside and getting to know, intimately, parts of London that other people don't even notice while glued to their phones or travelling underground, packed against hundreds of other commuters. Knowing my next opponent will be training just as hard offers the push I need to get out of bed. Pumped full of adrenaline, the feeling after a tough morning session is hard to beat. Would I get up and run without the pressure of a fight? Probably not. But I'm always glad once I've started.
After securing my spot on the New Zealand boxing team last October, working towards qualifying for the Olympics has been a huge, terrifying, overwhelming and all-encompassing goal.
Training-wise, a day in camp would look something like this; wake up at 6am for a 10km or trackwork, 10am pads, bag work and technical work with my coach, 4pm sparring and 6pm 10km jog. In London I also train three times a week at Haringey Boxing Club, and often run up to the session – 10km – for extra cardio.
Every waking second I am conscious of my next fight; how to prepare mentally, how to eat right, when to train, when to recover, who to spar. This can take its toll emotionally so I work on my mental strength with a sports psychologist.
Don't get me wrong, it is an incredible way of life. I get to do what I love, travel the world, punch people and learn about, and improve my craft every single day.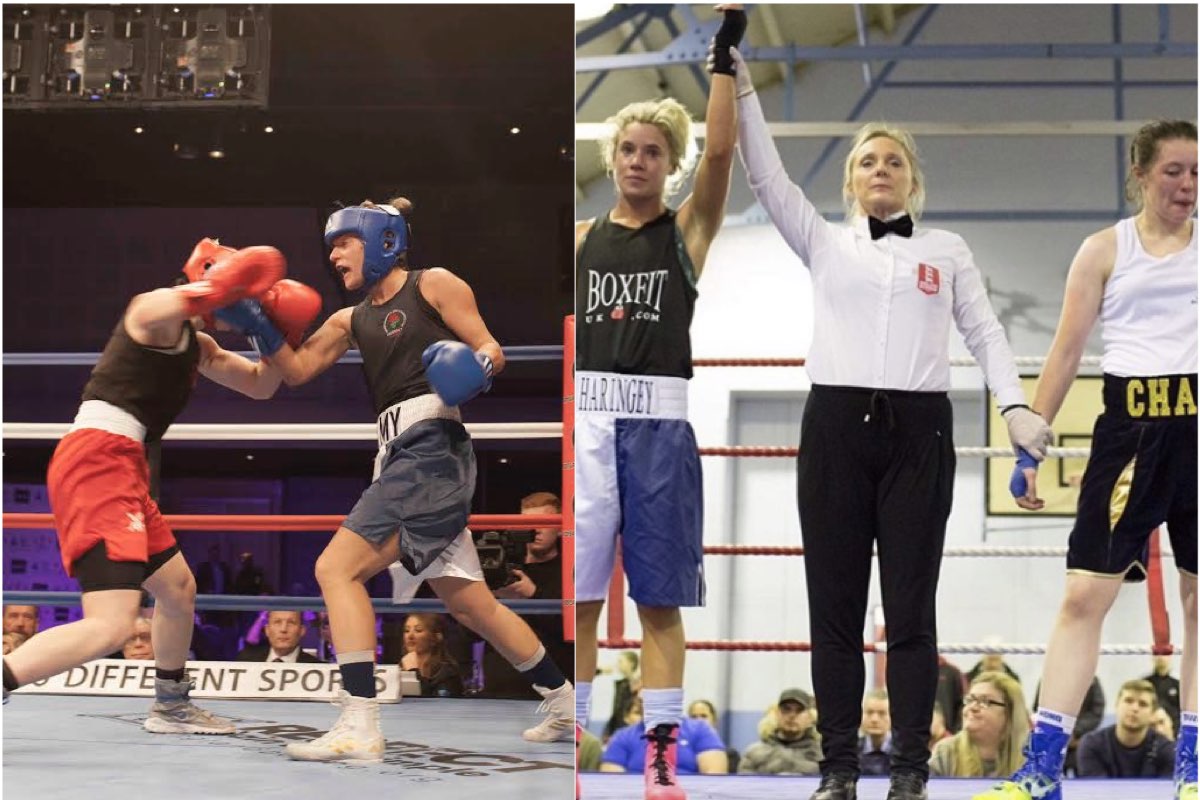 Training: Post Covid-19
When it was announced the Olympic Games had been cancelled this year, I felt as though my way of life had been whipped from under me. Whether or not I qualified and made it to the Games itself, my next few months had been mapped out meticulously.
Everything felt empty: training and being away so much for competitions meant I hadn't seen family and friends as much as I'd like, or kept up with other hobbies. Losing what felt like my focus in life was tough.
I tried to go running, but it seemed pointless and I'd turn back after a few minutes. So I banned myself from training for two weeks. I was determined to get comfortable with just 'being'. Without a goal or purpose I felt like I had nothing to train for or work towards and it left me empty and panicked.
I felt a sneaking sense of guilt most of the time; for not running, for eating food I wouldn't usually allow myself. But mostly I felt guilty at not being 'driven'.
I've taken long baths, read more, connected with my friends and family (online!), defrosted my freezer and even finished my taxes, early (snooze!). Two weeks of allowing myself to live life at a more relaxed pace has done wonders.
Obviously, this has been helped by the fact that I, along with the rest of the country – well, the world – have been forced to stay at home. To confront being in our own company and to abandon exciting plans. Everything we know is now up in the air and, while it has been a devastating time for so many, from an athlete's perspective I've tried to view it as an opportunity.
For those working towards an athletic event, for example a marathon, or strongman competition, for your best performance the important thing is not to peak too early. It's impossible to maintain top condition – and this goes for people who exercise recreationally, as well as elite athletes. If you continue to train hard, all of the time, you will burn yourself out. The secret is to learn how to control your training cycles through peaking and tapering. Training hard, I am beginning to learn, is not the same as training effectively.
Having mastered this concept, next you need to understand what motivates you, in order to manage and control it. Training cycles are constantly interrupted because of injury, life events, illnesses – pandemics. Maintaining my mindset, whatever life throws at me, and preventing myself from spiralling into doom and gloom when things aren't working out, is what I'm focusing on right now.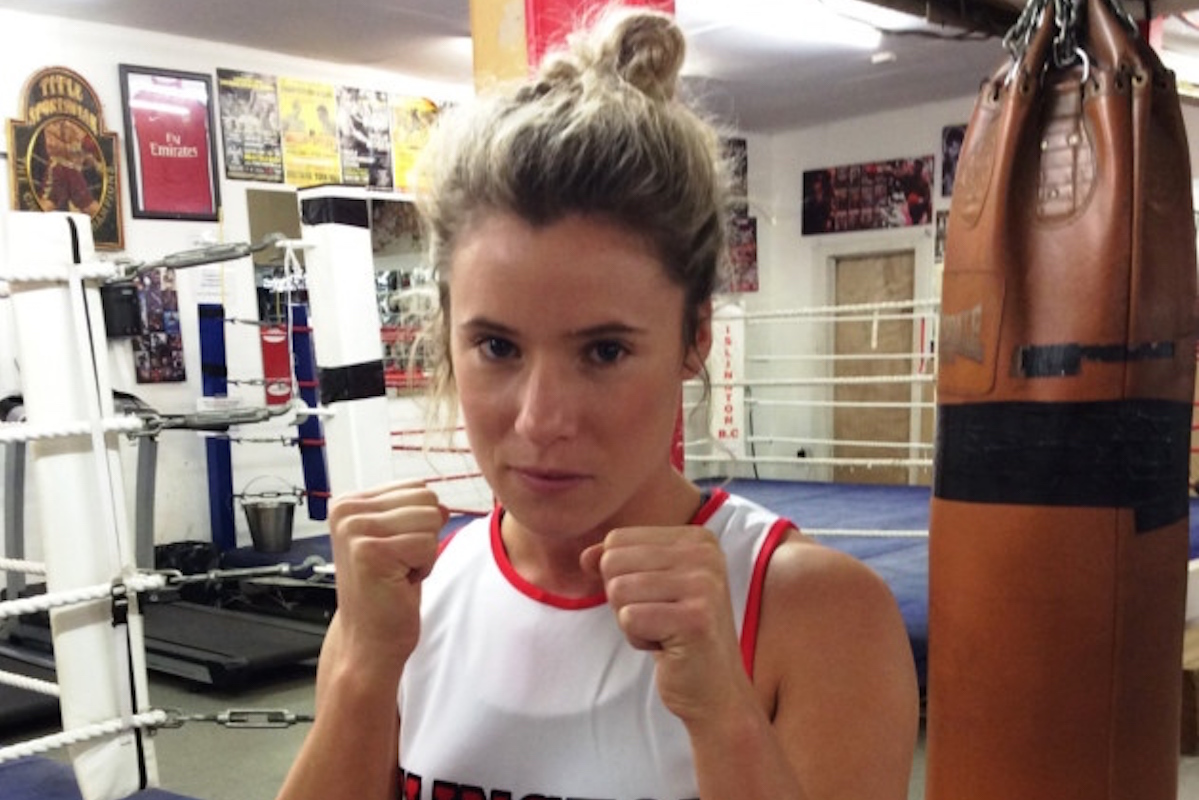 By the end of quarantine, I want to really enjoy exercise for its own sake. Rather than feel like I have to get out and train for an end result. Yes, of course I will be back training like a madwoman, because the Olympics have been reset for summer 2021, but I hope to have a better perspective on my workouts.
For many people, quarantine has been the push they needed to kick-start their fitness regime – with nothing else to do and a valid excuse to leave home. For me it was the excuse I needed NOT to exercise, and then change my relationship with training. Working hard when I have an exciting goal is a fantastic motivation for me – until the goalposts shift. Then it becomes too easy to give up.
Now I am concentrating on filling in the gaps of my training – yoga, barre and ballet for relaxation and stretching, and to concentrate the mind. Technique to improve my skillset. Cycling and running for enjoyment, as well as to stay fit and keep my weight down. I have been told a million times to do strength work at the gym – now I have the luxury of time to make that happen. This time is temporary. Before we know it we will be back to life at 100mph, with the old pressures and time constraints. Learn to enjoy your training, and be open to change should your schedule upend – the rest will follow.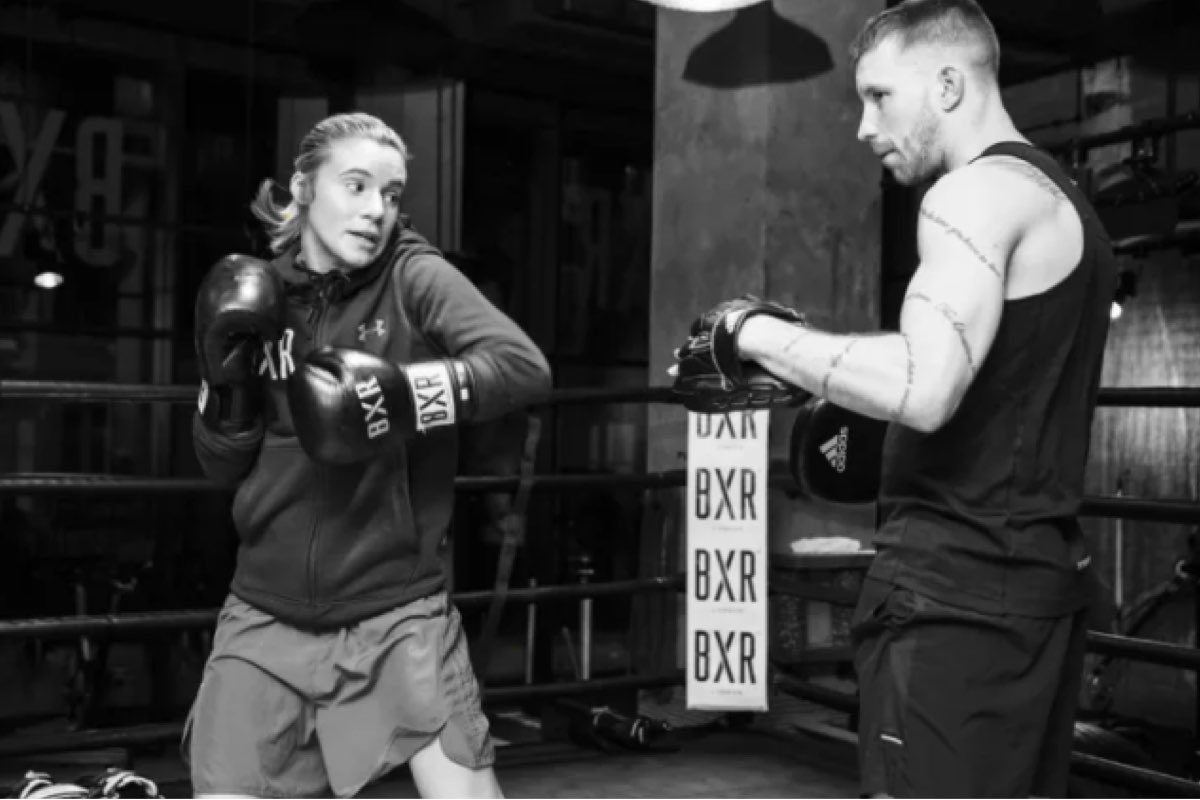 Amy's Lockdown Training schedule
10am: 10km run OR track work OR hill sprints. I run or do hill sprints to keep up my cardio, plus I'm battling to avoid putting pressure on myself – rather, enjoy these activities for their own sake.
6pm: Online yoga, ballet, barre class. I'm rubbish at yoga and find it pretty boring, but I'm determined to stick at it because exercising at a slower pace to what I'm used to, and naturally enjoy, is a discipline in itself. I've also started YouTube ballet videos and barre classes. I recommend @maudehirst @healthyandfitter @charlotte_tooth.
OR technique work. I've put up a homemade boxing bag in my garden so I can have a play around and improve my technique. Tie a pad to a tree or post or make your own boxing bag using a tyre – super-cheap and super-easy to put together! Check my Instagram @amyandrewboxing for how-to.
Get your weekly DOSE fix here: SIGN UP FOR OUR NEWSLETTER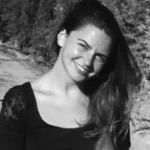 Hettie is the editor and co-founder of DOSE. A keen runner, she's also partial to a blast of high-intensity and hot yoga. A country girl at heart, she divides her time between London and the lush rolling hills of North Devon. When she's not jetting off on her next adventure, Hettie can be found in a candle-lit alcove with a laptop, a spaniel and a full bodied Malbec.