Want to know how to drink French fluently? Of course you do. Starting with a 'Grievous Angel' cocktail taken from this exquisite guide that's sure to stimulate joie de vivre…
"On a sunny patio, bourbon needs embellishment by way of citrus, bright fruit or perhaps a floral element", explains Big Star's Laurent Lebec. The bourbon-based Grievous Angel softens the hit of whiskey with a touch of St-Germain's floral sweetness alongside strawberry syrup, and kicks everything up with the addition of bitters and citrus…
INGREDIENTS
1 1/2 ounces 90-proof bourbon
1/2 ounce St-Germain
3/4 ounce Strawberry Syrup
3/4 ounce lemon juice
1 dash Peychaud's bitters
A few dashes of Angostura bitters
GARNISH
Lemon peel, sliced strawberry.
METHOD
Shake all of the ingredients with ice. Double strain into a rocks glass. Express the lemon peel over the drink and discard. Garnish with the sliced strawberry.
This recipe was taken from How to Drink French Fluently: A Guide to Joie de Vivre with St-Germain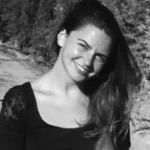 Hettie is the editor and co-founder of DOSE. A keen runner, she's also partial to a blast of high-intensity and hot yoga. A country girl at heart, she divides her time between London and the lush rolling hills of North Devon. When she's not jetting off on her next adventure, Hettie can be found in a candle-lit alcove with a laptop, a spaniel and a full bodied Malbec.