Michelle Minnaar, author of food and travel blog, Greedy Gourmet, takes us through her comforting winter recipe…
Have you guys ever heard of avocado mac and cheese? I am sure you've all had the traditional mac and cheese at least once in your life. With the colder weather coming to the UK, it's a delicious and gooey comfort meal that will fill up your entire family.
Speaking of family, once you mention mac and cheese to kids they'll go crazy for it! This avocado mac and cheese is a handy recipe for your repertoire and is easy to make. You just throw in the macaroni and the avocado cheese mixture and shove the whole baking tray in the oven until it's done.
My favourite part of the avocado mac and cheese is the crispy golden layer on top. Serve this dish with a nice glass of red wine and you've got yourself a really comforting dinner, where you can just put your legs up and enjoy.
The Backlash
What's really interesting is that the avocado mac and cheese recipe is stirring some interesting reactions online. Yes, the avocado mac and cheese is a healthier option for some people dealing with food intolerances.
However, some people think, that it's not healthy at all, since there are two whole avocadoes in there. Folks, remember that avocadoes contain the good fats, not mentioning all the omega 3 vitamins that are great for your body. Another backlash that has been trending is that millennials are inventing ways to make the cheap comfy meals more expensive. I guess that's why millennials can't afford their mortgages, because they buy too many avocados. What do you think? Does the green colour of the avocado mac and cheese make you hesitant or rather curious to try and eat healthier?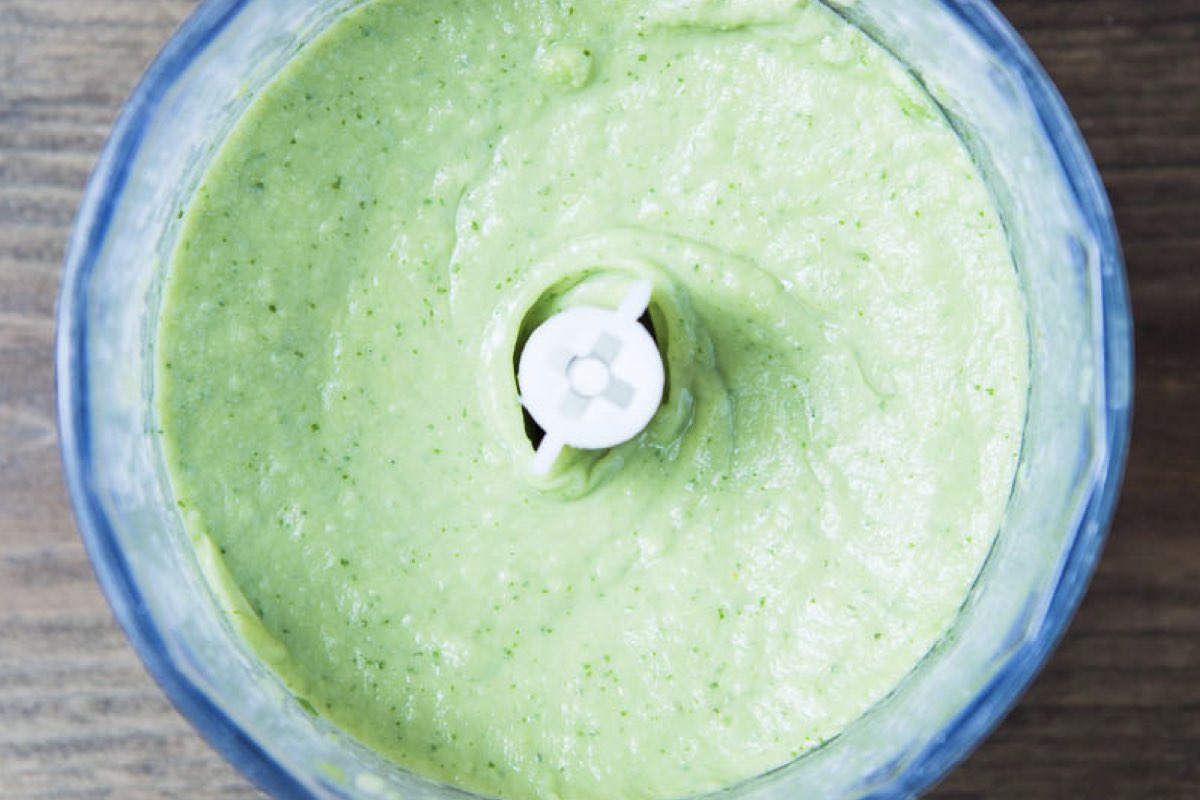 History of Mac & Cheese
Many people credit the origin of mac and cheese to Americans. However, some food historians argue that mac and cheese has been around for much longer. Apparently, mac and cheese, or a version very comparable to today's version has first appeared around the 14th century in Europe. More specifically in an Italian cookbook, called Book of Cooking (Liver de Coquina in Italian).
The French were also known for early versions of casseroles made up of pasta and cheese but they were known as 'makerouns'. Soon, they became really popular throughout Europe, and perhaps when Italians went to America, they brought the mac and cheese dish with them! No one really knowns the exact origin of mac and cheese but we can speculate.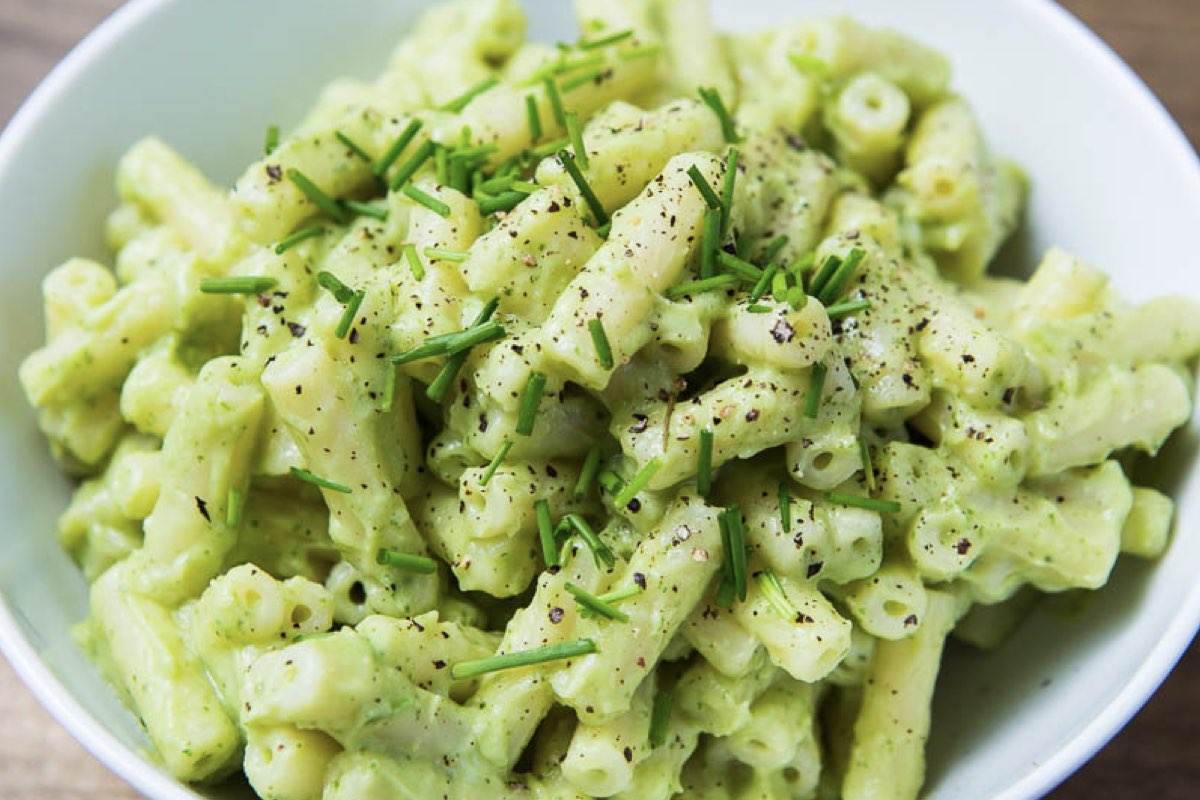 Macaroni
Macaroni pasta is in the shape of small, narrow tubes. However, if any of you have ever been to Italy, you'll know that these tubes vary in sizes. They can be short and wide, or they can be long and narrow. Sometimes, they are also known as elbow macaroni, because they have a slight curve. Usually, it is made from durum wheat or semolina.
When you boil the macaroni you'll need to pay attention to the time it sits in the water. The macaroni needs to be "al dente". Al dente is a cooking technique, which defines pasta as being a bit more firm. Therefore, you'll need minimum cooking time. Don't worry if the pasta is still a bit too firm. Remember, you will oven bake it later in the avocado and cheese mixture. So, if anything, it will have a chance to soften up a bit then.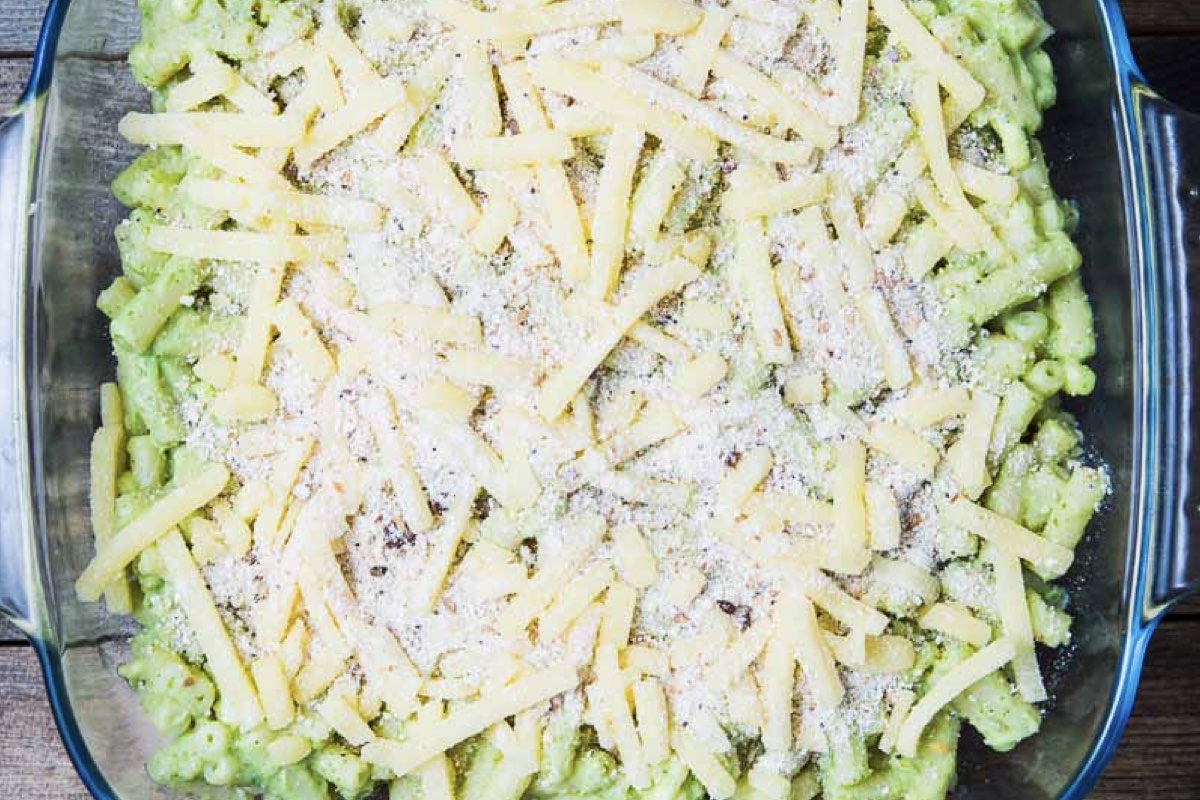 A Vegan Avocado Sauce
Making the avocado sauce is super easy and takes no time at all. Just put all the ingredients in the blender and press the mix button. If you feel like the consistency is a bit too thick, just add a little bit more of the almond milk. If you make too much, store it in an airtight container. You can easily reuse it the next day and use it as a dip for vegetables or use it as a spread for bread. Something very similar to my avocado dip.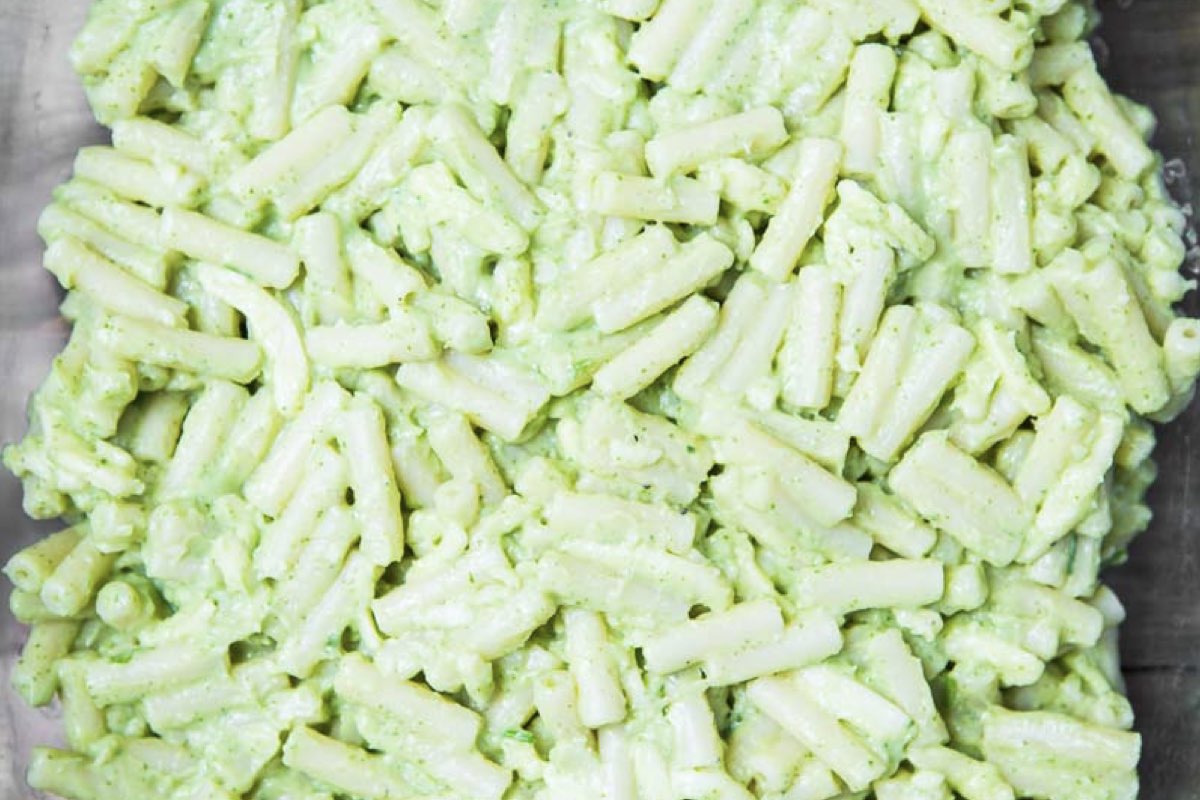 Vegan
If you are vegan, omit the mozzarella, cheddar and baking in the oven in the end. Alternatively, there are cheeses and vegan-safe breadcrumbs that can use as substitutes for traditional versions. Luckily, we live in this day and age where supermarkets are starting to pay attention to food intolerances and preferences.
If you are considering making other vegan versions of the avocado mac and cheese, then there are plenty of things you can do. You can include butternut squash or sweet potato in your sauce. Just make sure that you oven bake them first, not boil them. Oven-baking will give the vegetables a nice flavour and a caramelise them. Toss in some cashew nuts if you are feeling inspired by the autumn season. Mac and cheese should definitely be a part of a dinner menu during autumn. It's completely up to you, which version you choose to make.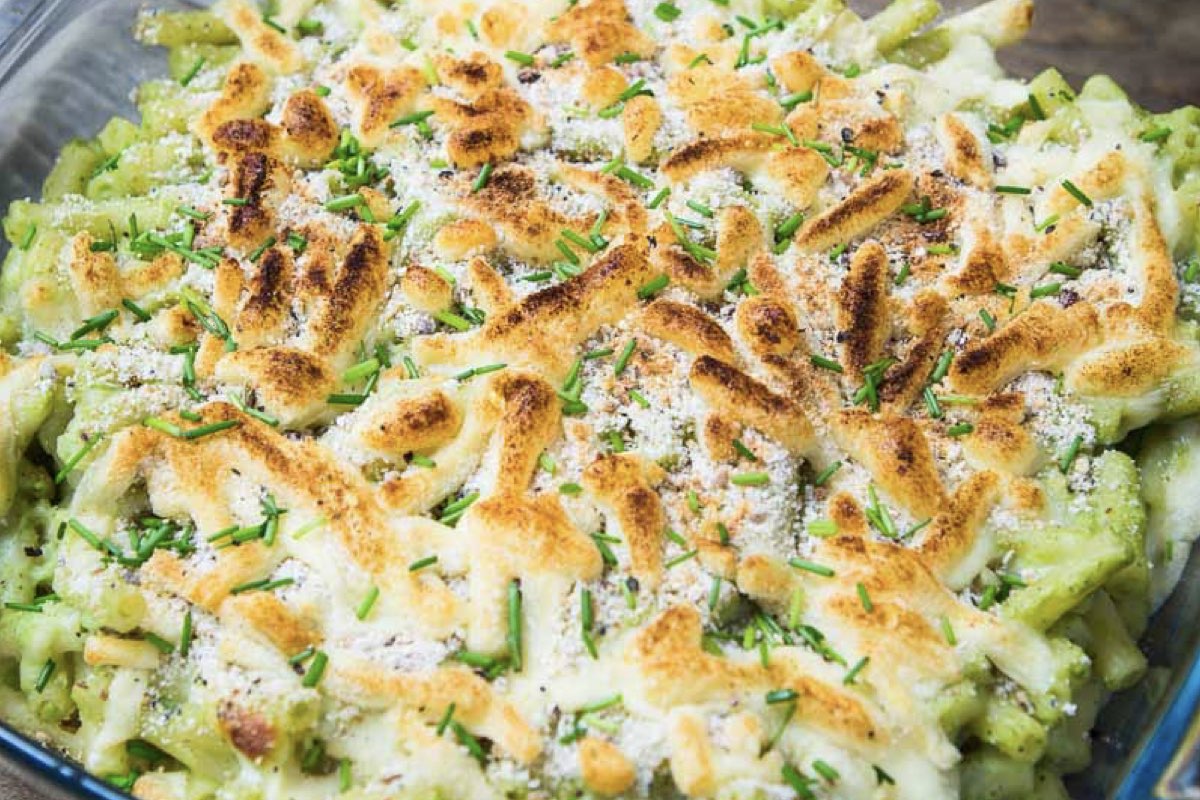 Baking
Make sure that you stir all the ingredients together, so that the flavour and avocado sauce gets distributed evenly. Next, top it off with some cheddar, mozzarella and breadcrumbs. All three of these ingredients are completely optional. Bake until you get a lovely brown golden layer on top. If you have trouble getting that top layer to crisp up, then turn on the grill function in your oven.
This should accelerate this process but just be careful as the heat can get too strong and you can easily burn your dish. Once your avocado mac and cheese looks ready, top it off with some fresh chives or coriander. Personally, I enjoy pickled jalapeños. I like the acidity and the spice levels cutting through the heaviness of the avocado mac and cheese.
How To Make Avocado Mac and Cheese
Prep 10 minutes. Cook 30 minutes. Total 40 minutes. Servings 4.
Ingredients
300g (10oz) macaroni
1 garlic clove
1 lime
200g (7oz) avocado flesh, about 2 avocados
30g (1 oz) fresh coriander leaves
1.25ml (¼ tsp) salt
90ml (3fl oz) almond milk
120g (4oz) grated mozzarella [optional]
90g (3oz) grated cheddar [optional]
30g (1oz) breadcrumbs
Instructions
Cook macaroni until al dente according to the instructions on the package. Drain and set aside.
Preheat the oven to 370ºF/190ºC/gas mark 5.
Place the garlic, lime, avo, salt, coriander and milk in a food processor and blend until smooth.
Place the macaroni and avocado mixture in an ovenproof dish and stir until thoroughly mixed. [If you're vegan you can now simply eat this hot or cold. Or, use substitutes for the next steps.]
Mix the mozzarella, cheddar and breadcrumbs in a bowl and sprinkle on top of the pasta.
Bake for 20 minutes or until browned, crispy and the cheese has melted.
If you are vegan, omit the cheese and baking in the oven in the end. Alternatively, there are cheese and vegan-safe breadcrumbs that can be substituted for traditional versions.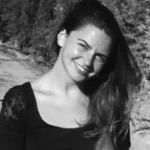 Hettie is the editor and co-founder of DOSE. A keen runner, she's also partial to a blast of high-intensity and hot yoga. A country girl at heart, she divides her time between London and the lush rolling hills of North Devon. When she's not jetting off on her next adventure, Hettie can be found in a candle-lit alcove with a laptop, a spaniel and a full bodied Malbec.