With record-levels of heavy snowfall already reported across France, Austria, Italy and Switzerland, now is the time to plan your perfect snow break. Whether you're a first timer or seasoned ripper, Sophie Everard, author of 'Snowboarding: Skills – Training – Techniques' has put together a compressive guide. Read on for pre-trip fitness tips, the best resorts, snow gear and more…
FITNESS
To make the most of your ski trip, preparation goes a long way. Skiing and snowboarding are physically demanding sports that carry risks of injury. As with any sport, the more preparation and training you do the better. This will not only ensure that you have better endurance for the mountains and can ski longer and harder, but also, critically you will avoid injuries by strengthening the body.
Daniel Crawford, Ski Coach and Head Instructor at Chel-ski indoor centre London agrees that "the key is in the preparation". He says "Everyone looking to ski or snowboard this season should be looking at getting lessons pre-hitting the slopes – no matter your ability everyone can improve. Most importantly, with some preparation, it will mean you will get the most out of your holiday and enjoy yourself."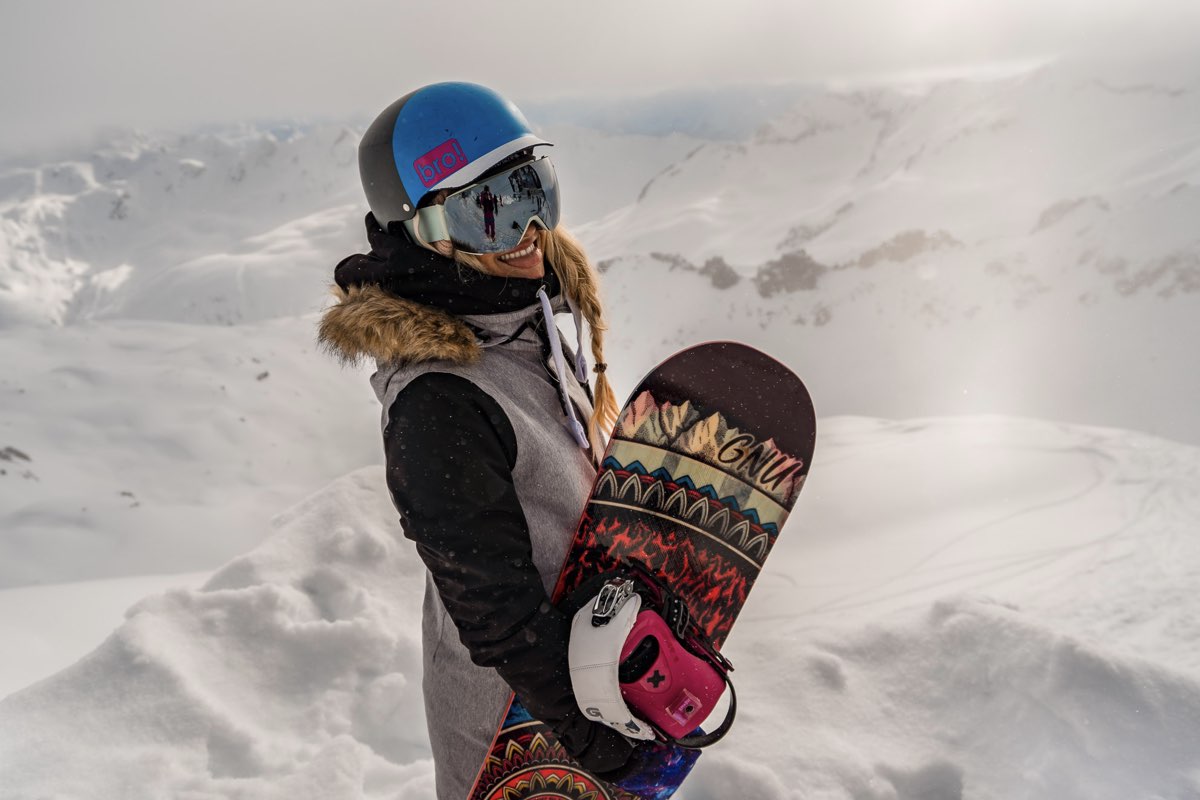 PRE SKI FITNESS TIPS
Mobility and flexibility – Hips, knees and ankles are key for holding positioning and supporting other areas. Get to yoga and Pilates classes to help your riding to improve. Top tip – Do a "Pigeon Stretch" daily before you hit the slopes to open up the hips. Unilateral focus is key (i.e. single leg / work) – skiing and boarding heavily focus on putting strain through one side or the other. Top exercise for this – pistol squats and variations. Core movements and strengthening to help maintain positions. Glute activation exercises.
Top tip – Resistance bands are cheap and easy to pack and take to the mountains to use before you hit the slopes in the morning. Compound movements to build strength – squats/ deadlifts and deadlift variations. Test your stability and coordination.
There are many facilities across the UK and the world where you can get some practice in to get your "ski/board legs" back before hitting the slopes. Chel-ski, tucked just off of the Kings Road, is one such location. They offer qualified instruction and tuition with every session and a fun, safe and controlled environment where you can learn to ski or snowboard as well as advance existing skills.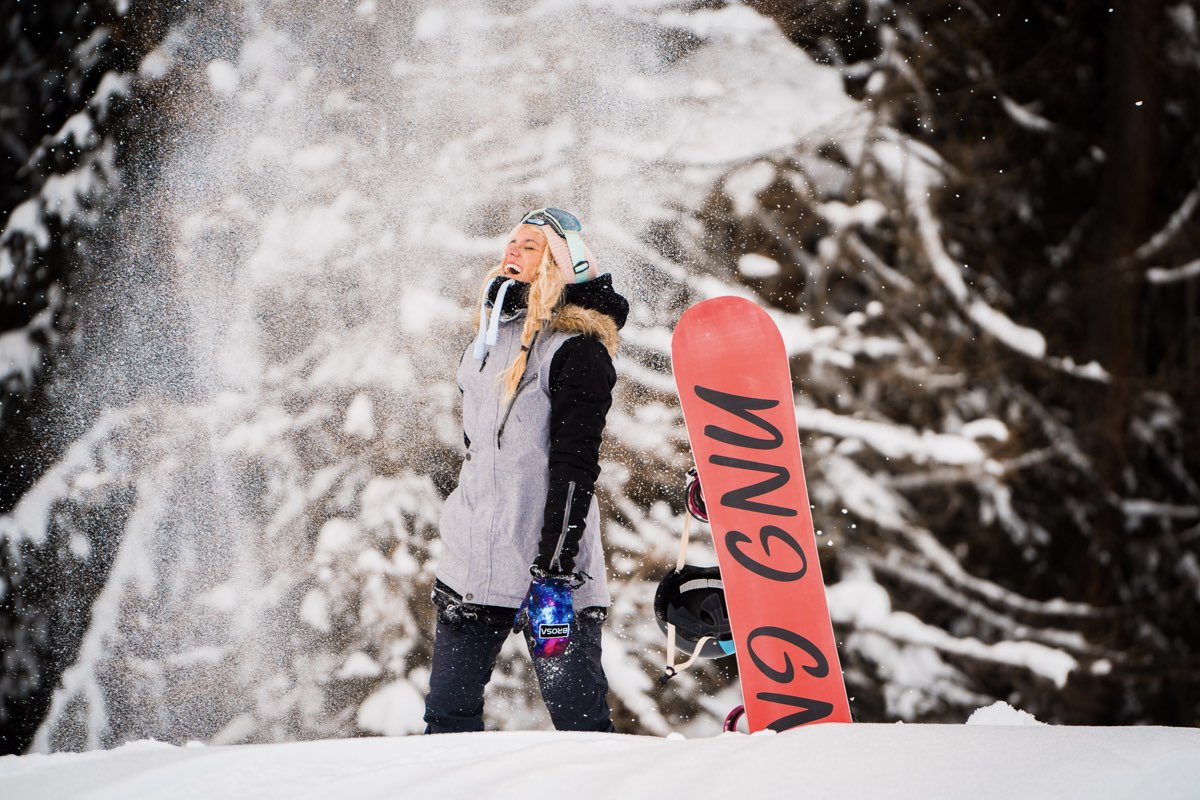 TOP 6 YOGI POSES FOR THE MOUNTAINS
Yogi duo Tim and Shannon of YOGA TONIC advise the following:
Pre-Holiday: Chair Pose Ukkatsana; Strengthens quads, glutes and calves
Pre-Holiday: Half-moon pose Ardha Chandrasana; Strengthens standing leg and ankle, whilst engaging abdomen and glutes
Pre-Holiday: Twisted High Lunge Parivrtta Anjaneyasana;  Quad, hamstrings and core are strengthened as a stable balance is maintained.
Before (and post) skiing: Downward dog Adho mukha svanasana; Arms and legs are strengthened as weight is distributed equally through palms and heels.
Before skiing: Dancer pose Natarajasana; Standing leg and ankle are strengthened, whilst also focusing on balance.
Post skiing: Spinal twist Jathara Parivartasana; Enables a spinal twist after a day's skiing when you may want a gentle stretch.
RESORTS: WHERE TO GO?
With a multitude of resorts worldwide, many vary according to suitability for beginners through to advanced. Choose wisely and hunt-down the perfect resort for you: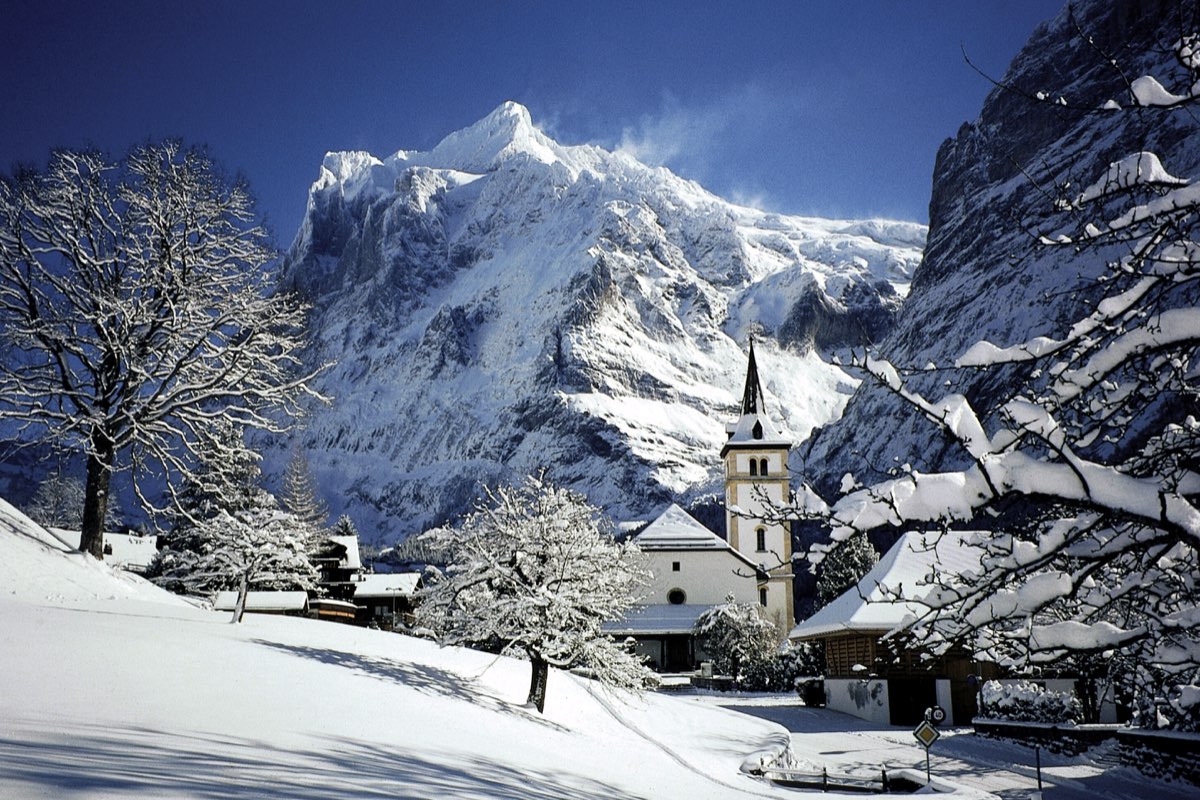 BEGINNERS AND FAMILIES
SWITZERLAND – Grindelwald is a killer resort for families who are new to skiing thanks to the excellent facilities and slopes for beginners.  Try their 'Learn to Ski in Style' programme for adult beginners.
USA – Kirkwood Mountain Resort near South Lake Tahoe maintains its reputation as a pure mountain escape for families and adventurers alike. The Timber Creek Family Learning Zone with enhanced natural terrain helps build confidence and skills.
ADVANCED
SWITZERLAND – 400 metres above the Lauterbrunnen valley at an altitude of 1274 m, the car-free holiday resort of Grindelwald-Wengen offers challenging skiing, with most slopes red runs ensuring advanced skiers will enjoy some challenging runs. Have a go at skiing the famous Lauberhorn World Cup slope.
USA – The aptly named Heavenly Mountain Resort in South Lake Tahoe California lives up to its moniker. Overlooking the sapphire-blue waters of Lake Tahoe, Heavenly is one of the most stunning snow sports destinations on the planet, with 34 miles of wide-open groomed terrain, 1,600-ft plunges in double-black-diamond canyons and some of the best canopied tree skiing in North America. For the more adventurous, 4,800 acres full of off-the-grid terrain mean you can go big (and hopefully go home!).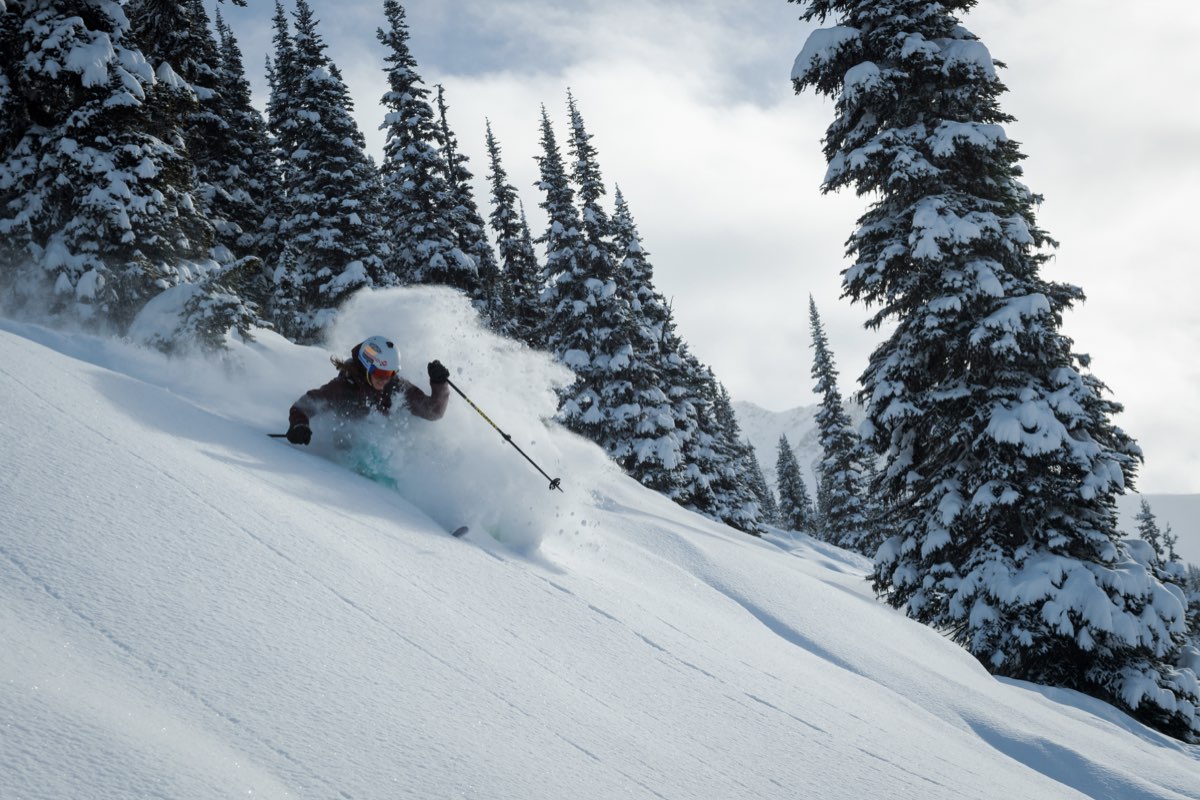 LUXURY
CANADA – Explore the winter wonderland of Whistler Canada at the Fairmont Chateau Whistler, a luxurious ski one-stop. From the Fairmont Whistler's outdoor hot tubs overlooking Blackcomb Mountain, to its fondue restaurant The Chalet housed beside a crackling log fire, spend days skiing or snowmobiling up in the mountains, getting lost in forests and lakesides on a snowshoeing excursion, then heading back to relax and soak up the alpine scenery of the Scandinave Spa.
SWITZERLAND  – Three brand new luxury chalet-style apartments in Chiesa Forma, Arose are available on a self-catering basis with the option to utilise Powder Byrne's pre-travel shopping service and also order meals in-resort direct to your door from their extensive Swiss Cook menu.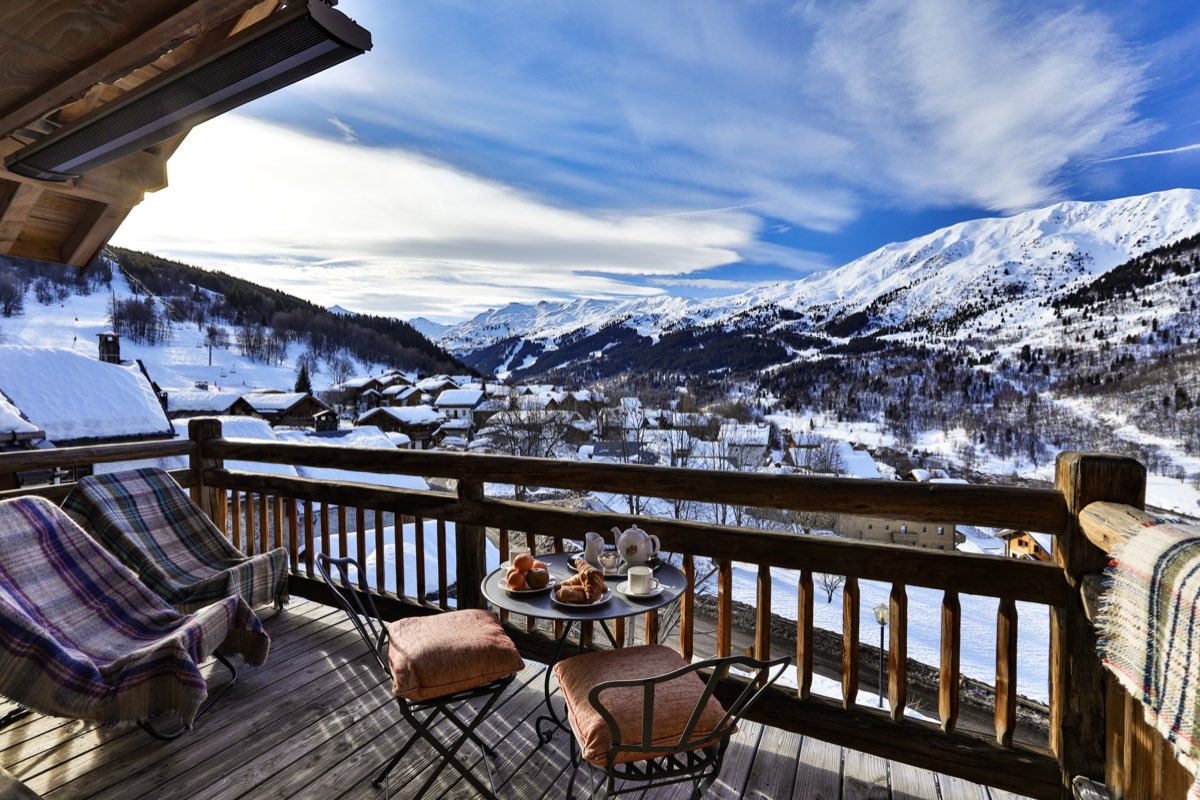 FRANCE – FISH AND PIPS offer luxe-catered chalets moments from the chairlifts in the stunning Meribel Village, nestled between the soaring peaks of Val Thorens and the wide open pistes of Courchevel. Hand-picked for their outstanding luxury, expect gourmet cuisine endorsed by a Michelin starred chef, hearty fire places, hot tubs, a bubbly service, and high-end staff taking care of you.
FREE-RIDING
JAPAN – Japan's endless fluffy powder runs are notorious, and Zao Sumikawa is renowned for its deep powder and spectacular off-piste runs, perfect for powder hounds looking for deep and fluffy snow to set tracks on. During winter, trees take on unusual shapes due to the heavy snowfall and freezing winds disfiguring them, making them look like monsters. Hire a backcountry guide to safely explore the local terrain and learn backcountry safety techniques.
SWITZERLAND – Verbier's reputation as a world-class ski area precedes it; not only offering 410 kilometres of pistes. But some of the best free-riding terrain in Europe, with stunning views of both Mont-Blanc and the Matterhorn.
AUSTRIA – Austria's renowned Zurs ski region is one one of the only places in Europe that allows Heli-Skiing. Make home at the ROBINSON Club Alpenrose-Zürs with on-site fitness centre and spa before carving some of the freshest powder at the highest altitudes you'll find in Europe.
FREE STYLE
SWITZERLAND – Laax is the freestyle snowboarder and skiier's dream. Home to the largest halfpipe in the world and with a killer array of snowparks peppering the resort, expect to rub shoulders with top pros in training whilst exploring one of Switzerland's most famous resorts. Shack up at the Rocks Resort at the bottom of the Gondola to be as close to the action as you can.
USA – At 1,053 feet above sea level, Mammoth Mountain, California, is a veritable Valhalla for freestyle fiends. From its indoor training facilities to practice flips and tricks, to its half pipes and parks, progress your freestyle riding at Mammoth, the training resort for many Champion athletes including the likes of Gold Medalist Chloe Kim and Shaun White.
PARTY HARD
FRANCE – Morzine has long been a favourite for British winter holidaymakers, thanks to the world-class ski conditions scene Portes du Soleil ski region, with its 600km of slopes across 190 lifts. and a vibrant food and nightlife. This winter, The Kooks headline the renowned Rock the Pistes music festival. Festival-goers can literally ski from one performance to the next, with entry to the concerts free to lift pass holders.
USA – Nestled slope-side on Aspen Mountain, W Aspen is the second W Mountain Escape globally, with an 8,000 square-foot 'Wet Deck' roof with 360-degree views of Aspen, a heated pool, hot tub and live DJ. Hotel guests looking for the ultimate après ski destination can head to the Living Room Lounge and outdoor walk-up terrace, followed by the hotel's underground nightclub, 39°.
THE ULTIMATE SNOW GEAR GUIDE
Be ready for the elements with hard-working, stylish kit to keep you cozy and shredding hard up the mountains.
BASELAYERS
Long sleeved, superfine Merino wool women's base layers naturally wick moisture away from your body, keeping you cool when you're hot and warm when you're cold – ideal for mountain sports.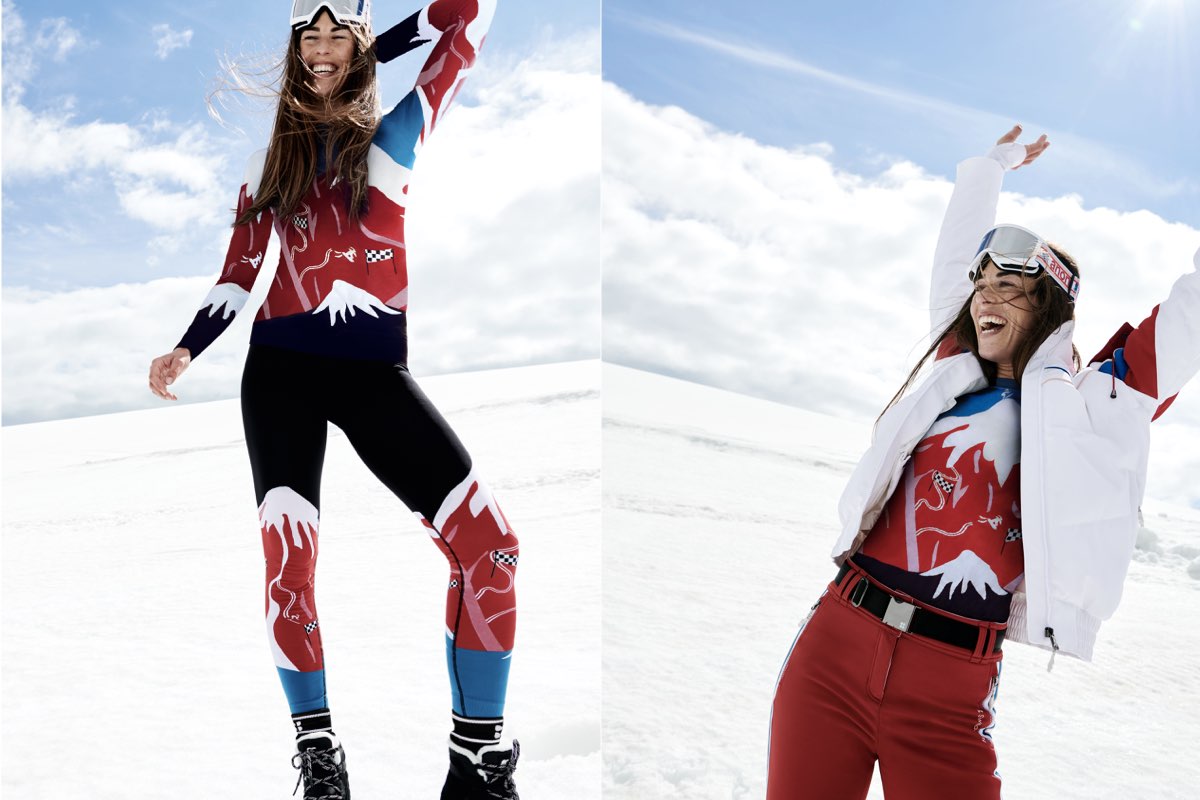 Sweaty Betty rule the roost with their awesome base layer designs which are the ultimate in comfort and protection.  Good enough to wear to straight to the bar for apres ski!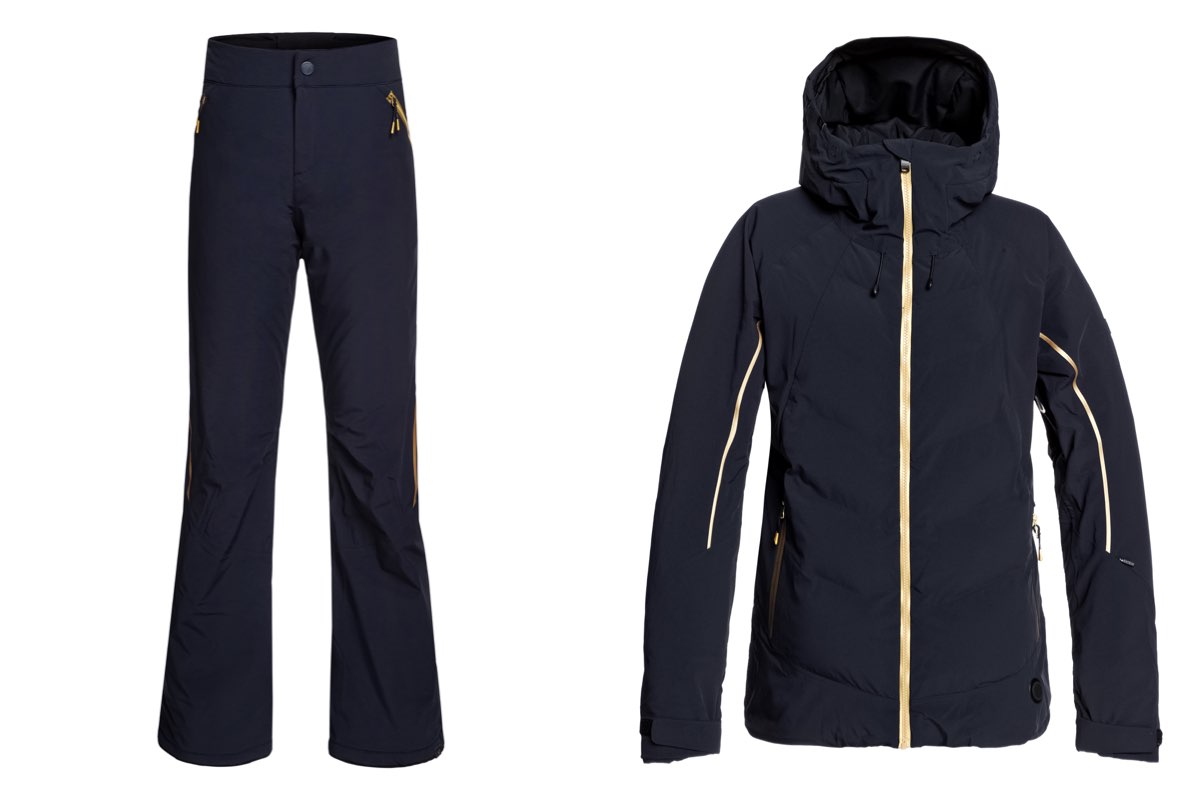 SKI JACKET AND PANTS
Women's favourite snow brand Roxy has launched a Premiere Snow range including pants and a jacket fitted with one-of-a-kind Warmlink® technology that you can adapt via an app on your phone, the rechargeable, portable battery pack powered to keep you warm.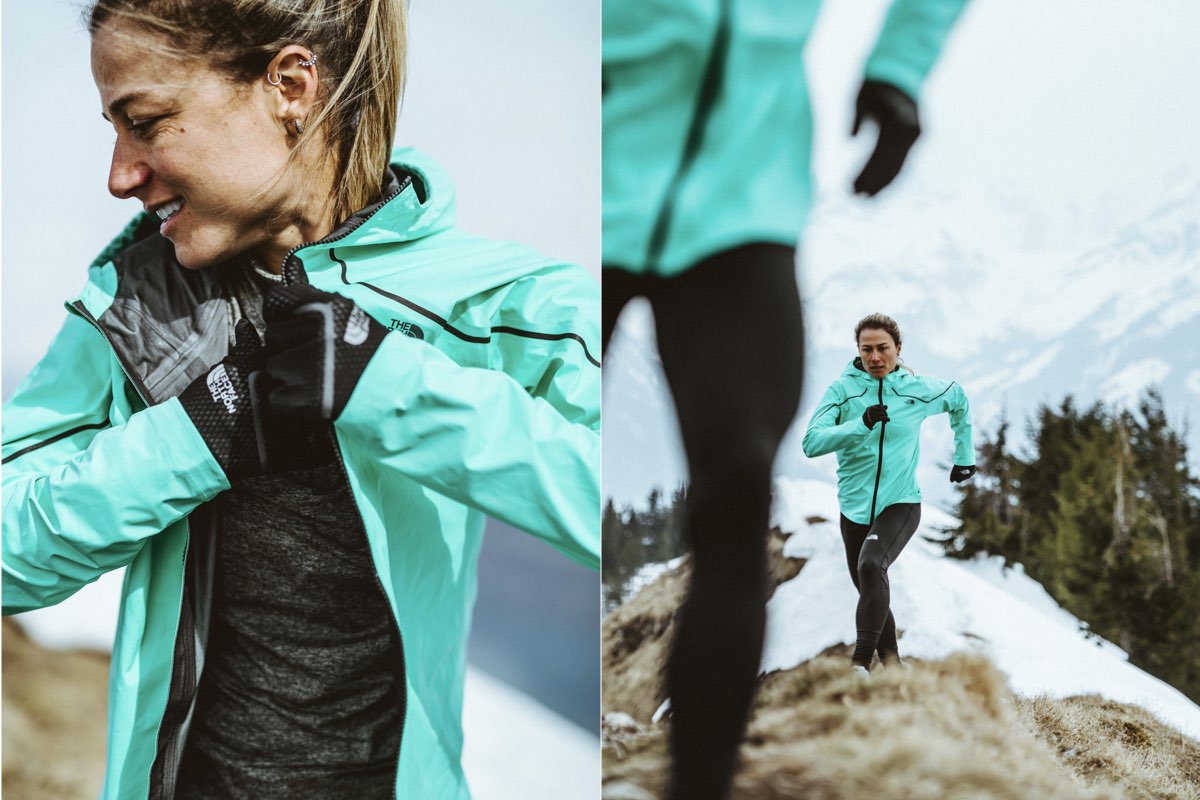 ALL-MOUNTAIN
The North Face Summit Series GORE-TEX® Pro jacket delivers the highest level of durable, waterproof, breathable protection to withstand the harshest of environments. Perfect for adventurous freeriders.
SNOWBOARD
With years of testing on the mountains, Volcom's AW19 snow range includes this awesome tie dye jacket. A fierce technical ski/snowboard jacket rocking V-Science TDS Infrared 2L Lining system, which features 40gm insulated panels in vital areas to make sure the cold is kept at bay. Pair with the matching mitts.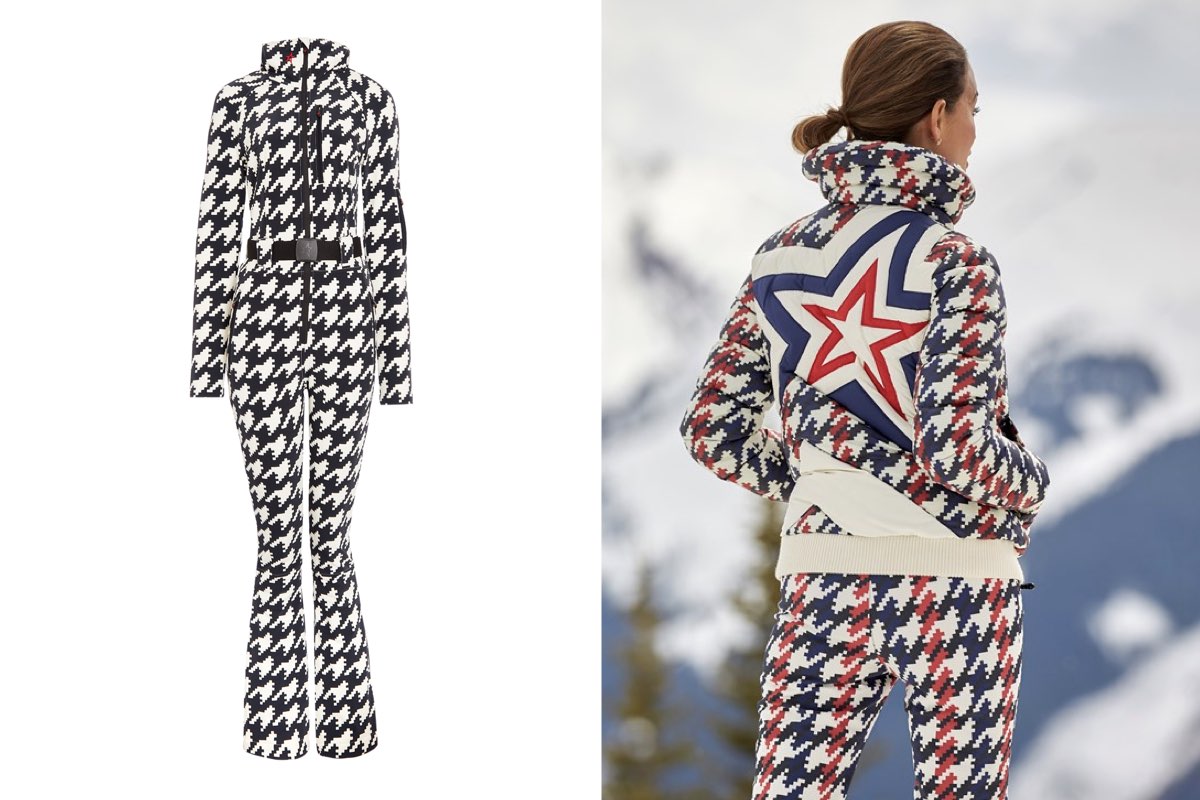 ALL-IN-ONES
All-in-one ski suits remain a firm favourite amongst the alpine crowd, A Perfect Moment's houndstooth print will get you noticed making turns down the mountain. Sweaty Betty's Astro SoftShell Ski Salopettes are crafted from wind and waterproof fabric with fleece lining, with durable, abrasion-resistant panels on the inner leg perfect for preventing wear and tear from snow boots.
SKI BOOTS
SNOW+ ROCK'S Expert Boot fitting team give us the low-down on ski boots:
How should a ski boot fit?
As a general rule, you should be ready for the boot to feel slightly tight when you first stand up in them – your toes should be nearing (if not touching) the front of the boot. That feeling is totally normal, and once you lean, or "flex", into the ski boot your toes will pull away from the front of the boot giving more space and a better fit for your foot. The knees bent position is how you'll normally be wearing the boot, and so the best way to test how your foot feels.
Being honest with your boot fitter about your skiing history and ability is really important. Doing so will help the expert to gauge the type of boot that will best fit your skiing.
Advise them on any relevant medical background such as bad circulation, recent breaks and diabetes as this will affect the advised fit.
Don't be tied down to colour, style or brand of boot because what works for your friend won't necessarily work for you.
If the boot doesn't feel right, check the guidelines of the store, and return to have them reassessed.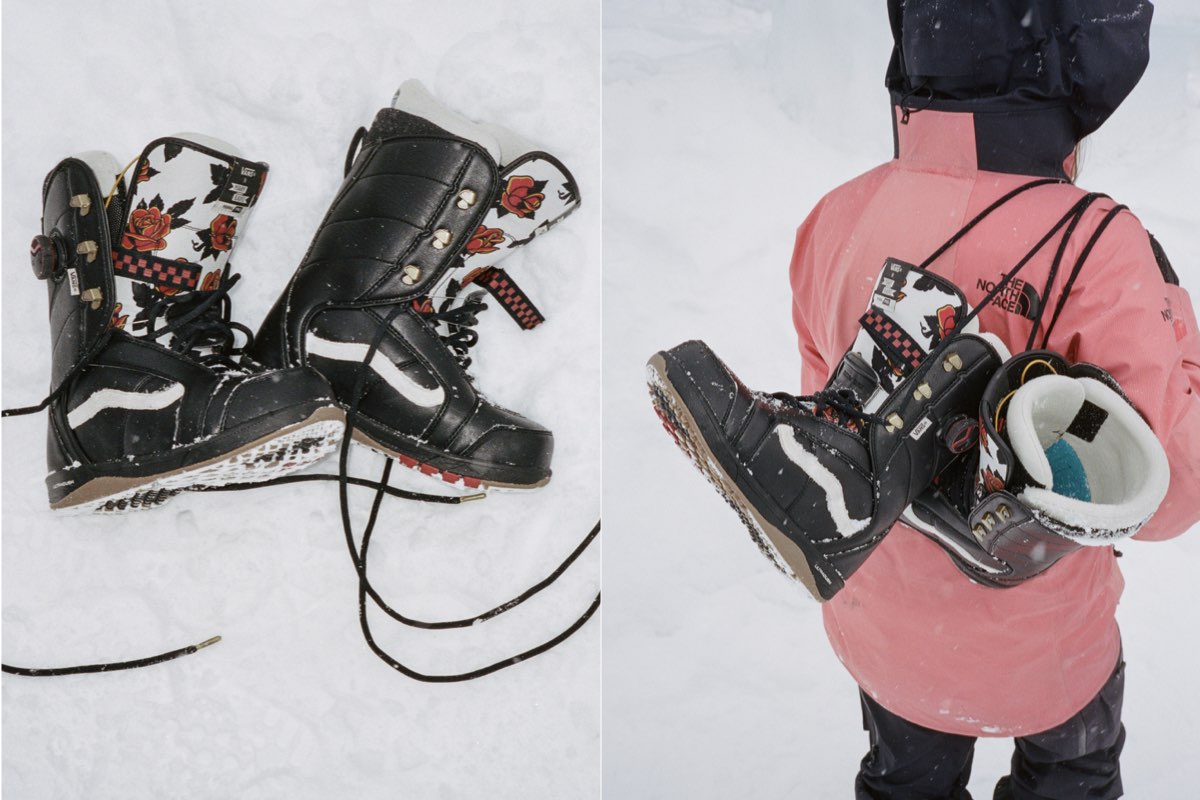 SNOWBOARD BOOTS
Vans and women's snowboard powerhouse Mary Rand have reunited once again to create a fresh take on the Ferra Pro, a snowboard boot developed to meet the demands of the female rider. For the 2019/20 season, the Ferra Pro has been updated with a unique floral colourway, inspired by the global team rider's favourite design elements of classic flash tattoo art.
TECHNICAL HOODIE
Independent snow brand Bro Clothing's Chill N Shred jumper is the ultimate in warmth and comfort.  With a built in neck warmer and helmet hider, media pocket and thumb loops, this hoodie will keep you warm, toasty and cool in leopard print.
SOCKS
With your tootsies packed into boots the majority of the day, a comfy, breathable pair of socks is a non-negotiable when it comes to packing for your ski trip.  Perennial favourite STANCE, with the raddest designs in town, also ensure comfort to the max with cushioning across the bottom of your foot for an enhanced fit and robust impact protection. I love the Needles and Blue Yonder Snow.
GOGGLES
With a mid-sized fit, Fall Line XM is optimised for a wide variety of faces and is engineered to fit perfectly with most helmets. Designed with Oakley's Ridgelock Technology, changing lenses is quick and easy while still allowing for a complete lens seal to prevent harsh conditions from penetrating into your goggle.
IZIPIZI: Equipped with an anti-fog double screen, IZIPIZI offer excellent visibility and maximum comfort for riding, whatever the weather.

MITTENS
Stretch fabric and premium down filling will keep your hands toasty and in comfort, while the range of colour options means you can perfectly coordinate them with your ski outfit.
Bro Clothing's Mountain Mitt has a toaster fleece liner tested to -25, 10k breathable and waterproof inserts and
SKIS
SALOMON PARK AND JIB skis N NFX
SALOMON N QST LUMEN 99 POWDER SKIS

SNOWBOARD
The all-mountain freestyle board packs serious bang for your buck, winning countless awards for performance and ease of riding.  When Triple Olympic Medalist designs and backs a piece of kit, you know you're in safe hands.
PRE/POST SNOW SKINCARE
The harsh abrasion of winter elements not only include below freezing temperature and possible high winds, but glaring sun (you may not know you can get easily sun burnt when skiing).
Katharine Pearson, owner of KMP Skin in Mayfair, recommends "the number one thing to use for all skin types, all ages is SPF! The sun is really strong on the mountains, and combined with the reflection of sun rays onto the sow, which will bounce onto the face, your skin can be really prone to getting sunburnt. Make sure that you apply a generous layer in the morning before getting all your ski gear on. Don't forget to also include the hands too, as if you're resting and take your gloves off, these will become exposed to the sun. Take your SPF up onto the mountains with you, as you should reapply every 90 mins – 2 hours."
Katharine recommends Epionce Ultra Shield (light, oil free, non comodegenic and is and SPF 50. Heliocare for tinted SPF's for extra coverage, La Roche Posay Cicaplast Levres for lips and finally, "taking a really nice nourishing mask to use in the evenings before going to bed, will help your skin to recover from the cold and wind it may have been exposed to."
Epionce Enriched Firming Mask and the Exuviance Deep Hydration treatment, are amazing post ski recovery masks, just post them on for 10-20 mins after cleansing and let the ingredients work their magic on repairing, rehydrating and plumping up the skin." **all products available from KMP Skin.
Rosalena FRANK & SENSE FACE OIL
Repair and replenish weather exposed skin with a nourishing oil packed with botanicals and vitamins to rehydrate and renew skin. The perfect antidote for seasonal skin transitions and especially good as an aftersun treatment or après ski skincare.
And finally, don't forget a helmet. Bern Helmets give great protection.  If you are heading into the back country make sure you have a guide, are briefed in safety and have the correct equipment.
By Sophie
Get your weekly DOSE fix here: SIGN UP FOR OUR NEWSLETTER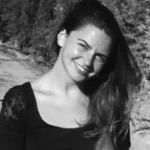 Hettie is the editor and co-founder of DOSE. A keen runner, she's also partial to a blast of high-intensity and hot yoga. A country girl at heart, she divides her time between London and the lush rolling hills of North Devon. When she's not jetting off on her next adventure, Hettie can be found in a candle-lit alcove with a laptop, a spaniel and a full bodied Malbec.