There are plenty of ways to show your appreciation of wine. Sip on Merlot during a massage at London's first wine spa. Take part in a Bacchanalian race in the countryside. Enjoy a crushed Cabernet scrub at a Vinothérapy spa in Bordeaux, or sink into a candle-lit alcove at your local with a full bodied Malbec.
It also happens to be London Wine Week.
A seven day summer festival taking place across the City (14-20 May), with delicious events happening each day of the week – from pop-up wine bars to al fresco parties, decadent dinners and tutored tastings, and over 125 of the very best wine bars creating bespoke tasting flights of wine and tasty 'sip & snack' food pairings for festival pass holders.
Here's everything you need to know…
NATURAL WINE FINDS:
Tannin & Oak
Vin Naturel CRU Cairanne – Natural wines from Cairanne village in the Rhone Valley. Featuring a sweet fortified amber wine, a sulphur free red and a second red made with minimal intervention.
Passione Vino
The Indigenous Tasting
Celebrating the ancient and indigenous varieties, as well as the vinification and process of the honest old school methods of production. Bottle fermented Prosecco from Veneto, a skin contact Trebbiano from Marche and a Grignolino from Piedmont.
The Laughing Heart
The Possibility of Natural
From Alsace through to Northern Italy and back to the Loire – two whites and a red.
The Mountgrove Bothy
Return of "the beast from the East"
Natural wines from Eastern Europe – Bencze birtok, Riesling, Badacsony 2015, Madl, Pinot Noir, Moravia, 2015 & Sterkov, Portugal, Autentista 2016.
UPCOMING EVENTS
A SUMMER OF PINK FIZZ WITH FREIXENET
15-20 May 2018
London Bridge
Pop by the London Wine Week Hub at Flat Iron Square to get a taste of beautiful pink fizz from the Freixenet Vintage Van.
CHILLED VIBES WITH GRAHAM'S PORT
15-20 May 2018
London Bridge
We hear that White Port & Tonic is the new G&T. Find out for yourself at the Graham's Port bar based within the London Wine Week Hub.
MUSCADET MOBILE
15-20 May 2018
London Bridge
Loire Valley Wines will be bringing their delicious range of Muscadet wine to the London Wine Week hub this year.
THE POL ROGER LODGE
15-20 May 2018
London Bridge
The Pol Roger Lodge will be popping up at the London Wine Week Hub with an expertly chosen line-up of from the portfolio of wines and Champagne.
THE LWW HUB 16/05
16 May 2018
London Bridge
The LWW Hub – our wine-filled garden where you can kick back and bask in sunshine with a cold glass of something delicious in the shadow of the Shard.
LET'S GET FIZZICAL WITH THREE WINE MEN
17 May 2018
Canary Wharf
Back by popular demand, Three Wine Men will be putting together another of their Let's Get Fizzical wine tasting events this London Wine Week. Don't miss out!
THE LWW HUB 17/05
17 May 2018
London Bridge
You'll find us in the garden at Flat Iron Square – a partially covered yard with vine covered feasting tables and plenty of wine!
AQUA NUEVA RIOJA DINNER WITH MUGA WINES
17 May 2018
Soho
Join aqua nueva for a Rioja wine dinner where guests can enjoy a five-course tasting menu paired with Muga wines.
THE LWW HUB 18/05
18 May 2018
London Bridge
Pop by Flat Iron Square this London Wine Week to get a taste of beautiful wines from across the world.
THE ROGUE TERRACE
18-20 May 2018
London Bridge
Regal Rogue will be popping up at the LWW Hub for a weekend takeover of marrying signature Aperitifs and a hint of Australian beach life!
PIKES WINERY TAKEOVER
19 May 2018
Bethnal Green
Our friends at Renegade London Winery team up with Australian winery Pikes for a one-off takeover in celebration of London Wine Week!
ROYAL WEDDING SCREENING AT THE LWW HUB
19 May 2018
London Bridge
What better way to celebrate the wedding of Prince Harry and Meghan Markle than with fizz and cake? Come along to the LWW hub where we'll be screening the coverage all afternoon.
THE LWW HUB 19/05
19 May 2018
London Bridge
The heart of the festival… an urban oasis with wine, street food and its own summer cabin screening the royal wedding.
LWW X BEDALES OF BOROUGH CLOSING PARTY
20 May 2018
London Bridge
We've teamed up with Bedales to host the official London Wine Week closing party!
THE LWW HUB 20/05
20 May 2018
London Bridge
A truck of Muscadet, a land rover with jeroboams of Champagne and lashing of vermouth… join us for our final day!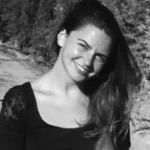 Hettie is the editor and co-founder of DOSE. A keen runner, she's also partial to a blast of high-intensity and hot yoga. A country girl at heart, she divides her time between London and the lush rolling hills of North Devon. When she's not jetting off on her next adventure, Hettie can be found in a candle-lit alcove with a laptop, a spaniel and a full bodied Malbec.