You may have heard of HYROX. The fitness racing event that has taken Europe and the US by storm. The unique hybrid endurance and functional fitness racing competition is now firmly rooted in the UK's fitness scene thanks to a collaboration with Third Space. And it's perfect for wannabe athletes looking to go the extra mile.
[adinserter block="1″]
What is HYROX?
A mass participation event that bridges the gap between traditional endurance events and functional fitness by combining functional movements with running in a standardised format worldwide.
Born from the founder's desire to create an event which combined traditional style racing with movements which people for every day when working out in the gym – they set out to do what marathons did for runners, to give gym-fanatics their own race to train for and sink their teeth into
At a HYROX event, everyone worldwide competes in the same race, in the same format, and each event hosts up to 3,000 participants in a large indoor arena.
The competition starts with a 1km run, followed by one functional movement, and repeats eight times. HYROX offers a new genre of competition made for athletes from all backgrounds, pioneering the next evolution of mass participation fitness competitions.
Where Can I Try HYROX?
HYROX officially takes place in London Olympia on 30th April 2023. Third Space members can get a slice of the action, with a 12 week HYROX-based training programme with specialised running and strength training classes to support with competition training.
A first of its kind, the new training programme supports functional fitness by teaching skill, technique and recovery. Members can achieve a hybrid athlete status so they can feel confident and well prepared when taking part in group competitions. At the end of the 12 weeks, Third Space will host in-club competitions, putting everything taught in the training programme into practice.
The new specialised Third Space training programme will be made up of weekly classes, each carefully developed to target specific areas of the original HYROX challenge and train particular running and strength techniques. Over the course of the 12 weeks, members will take part in strength-based, endurance and cardio-based classes to get them ready for the in-house competition. In order to maximise their training, members can also attend longer classes at the weekend which will incorporate all the techniques taught throughout the week.
The official HYROX race, that Third Space has drawn elements from, combines traditional endurance with functional fitness Starting with a 1km run, athletes then complete one functional movement. This format is then repeated eight times.
Third Space x HYROX 12 Week Programme Training Phases:
Week 1 – 3: Strength and skill based training
Week 4 – 9: Specific speed, power, muscular strength and endurance development
Week 10 – 12: Specific competition training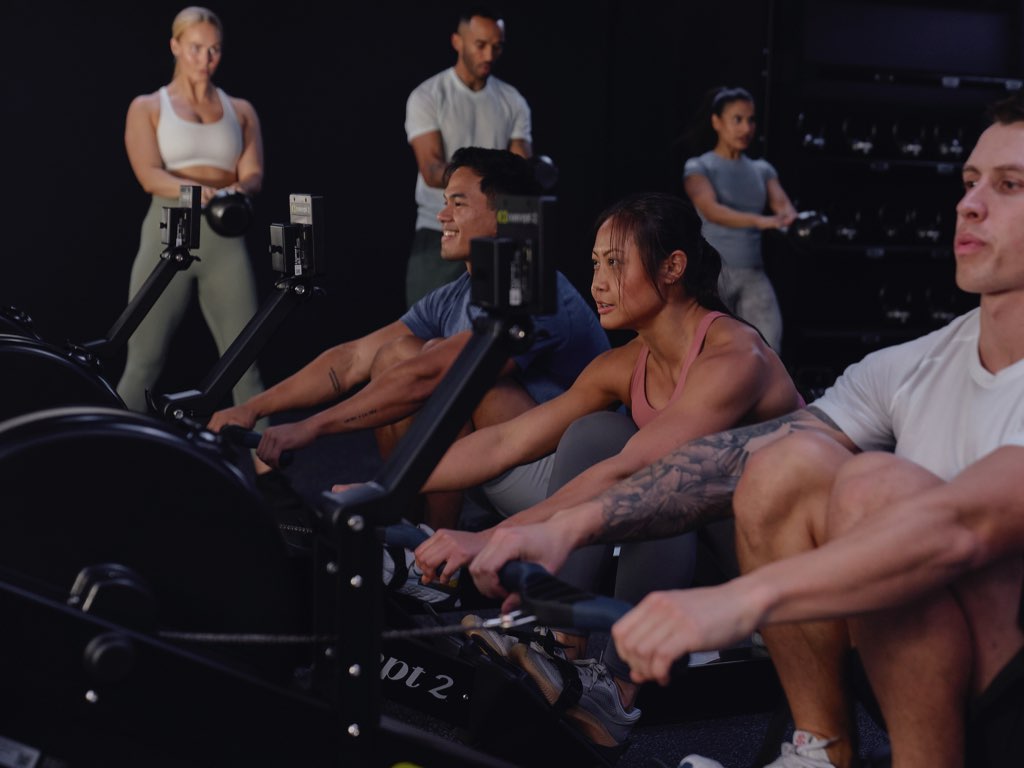 HYROX RUNNING:
This weekly session is made up of one kilometre runs to prepare for the compromised running stints required in the race. The specific workouts will prepare the contestants to run under fatigue after completing functional challenges.
HYROX TRAINING:
This weekly session will share the idea of Third Space's existing WOD (Workout of the Day) class and challenge members with ski ergs, air bikes, farmers carry and wall balls. Participants can expect training such as EMOM's (every minute on the minute) and AMRAPs (as many repetitions as possible) to build strength and stamina. The key areas that will be progressively increased are endurance, power and technique, making every repetition count.
The Third Space x Hyrox programme will run in 12 week cycles with an in-house group competition at the end of each series and then a break between cycles. Season one of training will commence on 16th January 2023 in all Third Space clubs and the in-house competition will take place w.c 17th April. For the full class timetable and to sign up, visit thirdspace.london.
[adinserter block="1″]
HYROX Race Format:
1km run
1km Ski Erg
1km run
50m sled push
1km run
50 m sled pull
1km run
80m burpee broad jump
1km run
1km row
1km run
200m kettlebell farmers carry
1km run
100m sandbag lunges
1km run
75 or 100 wall balls
To find out more, visit the Third Space website. Membership fee: Single club from £200. Group Membership: £230.
FAQ
Who can participate in HYROX?
Anyone can participate in HYROX, regardless of fitness level or athletic background.
How long does a HYROX competition last?
A HYROX competition typically lasts between 60-90 minutes, depending on the location and number of participants.
What kind of exercises are included in HYROX?
HYROX includes a variety of exercises such as running, rowing, burpees, lunges, and sled pushes.
Is HYROX only for elite athletes?
No, HYROX is designed for anyone who wants to challenge themselves and improve their fitness level, from beginners to experienced athletes.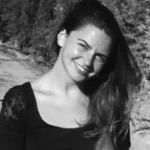 Hettie is the editor and co-founder of DOSE. A keen runner, she's also partial to a blast of high-intensity and hot yoga. A country girl at heart, she divides her time between London and the lush rolling hills of North Devon. When she's not jetting off on her next adventure, Hettie can be found in a candle-lit alcove with a laptop, a spaniel and a full bodied Malbec.