In an increasingly fast-paced world, stopping and appreciating the present moment has become essential to regain inner balance. That is why Natura Bissé has created a revolutionary ritual that will take you to a new dimension of the art of wellbeing. Fab or fad? Charlotte puts it to the test…
Spanish brand Natura Bissé is both luxurious and cutting edge, so I was excited to check out its virtual reality facial. Natura Bissé's spa at Westfield Shepherd's Bush is dreamy. Conveniently located in high-end section The Village, the spa feels like a peaceful haven away from the bustle of the shopping centre. It is open and airy with a light wooden floor, eucalyptus leaves and candles flickering in the fireplace.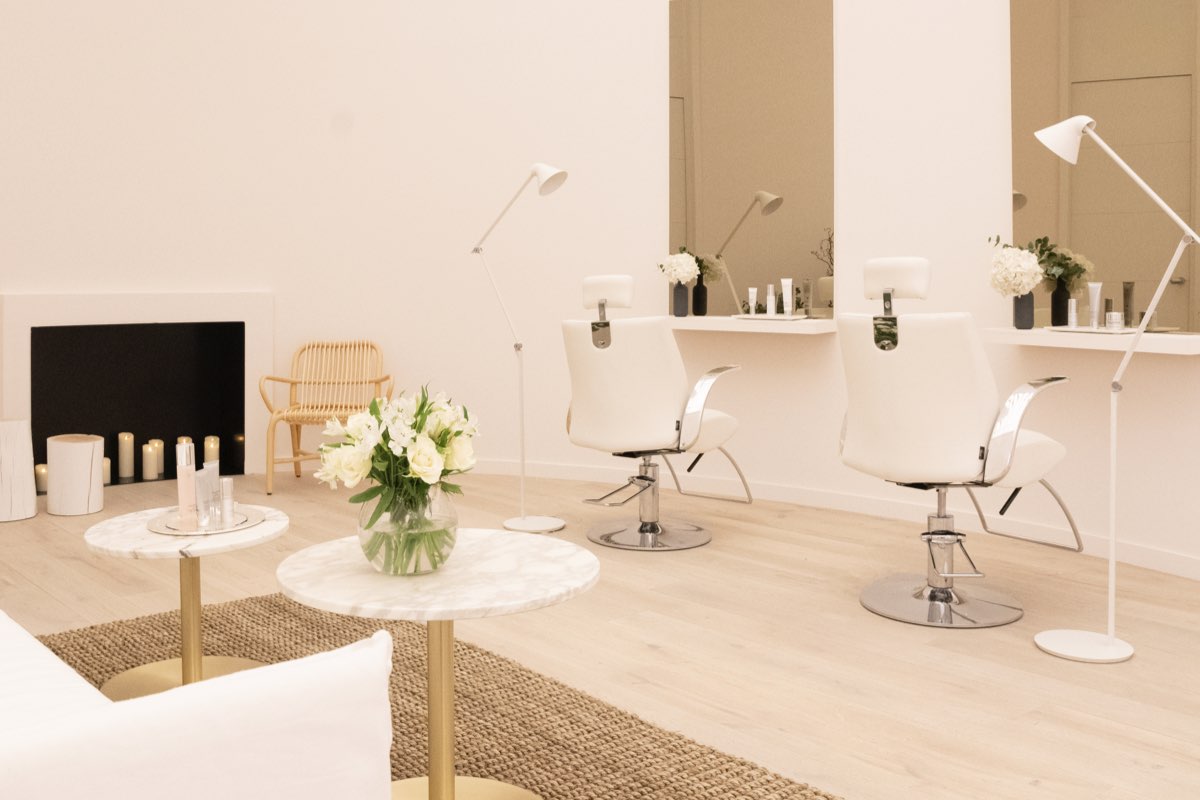 After I select my music choice (classic) and the pressure I prefer (medium), the virtual reality facial begins. Called The Mindful Touch, the 15-minute treatment can be added on to anything else you opt for. Combining high tech with beauty, it is a way to reconnect with the present and relax into the moment, offering some much needed mindfulness and me-time.
I place a headset (it looks like oversized goggles) onto my head. The audio begins – an American woman telling me to remain mindful and in the moment, focusing on the here and now, while a video of peaceful images like clouds moving through the sky appear in front of me. Meanwhile, my therapist massages my head, shoulders and feet as I relax.
I manage to zone out, which I never normally do, and enjoy the audio which helps me focus on breathing and how I'm feeling. it puts you into a state of relaxation, allowing you to fully appreciate the treatment rather than wishing it would hurry up. I find myself noticing every touch, smell and pressure sensation much more than I normally would.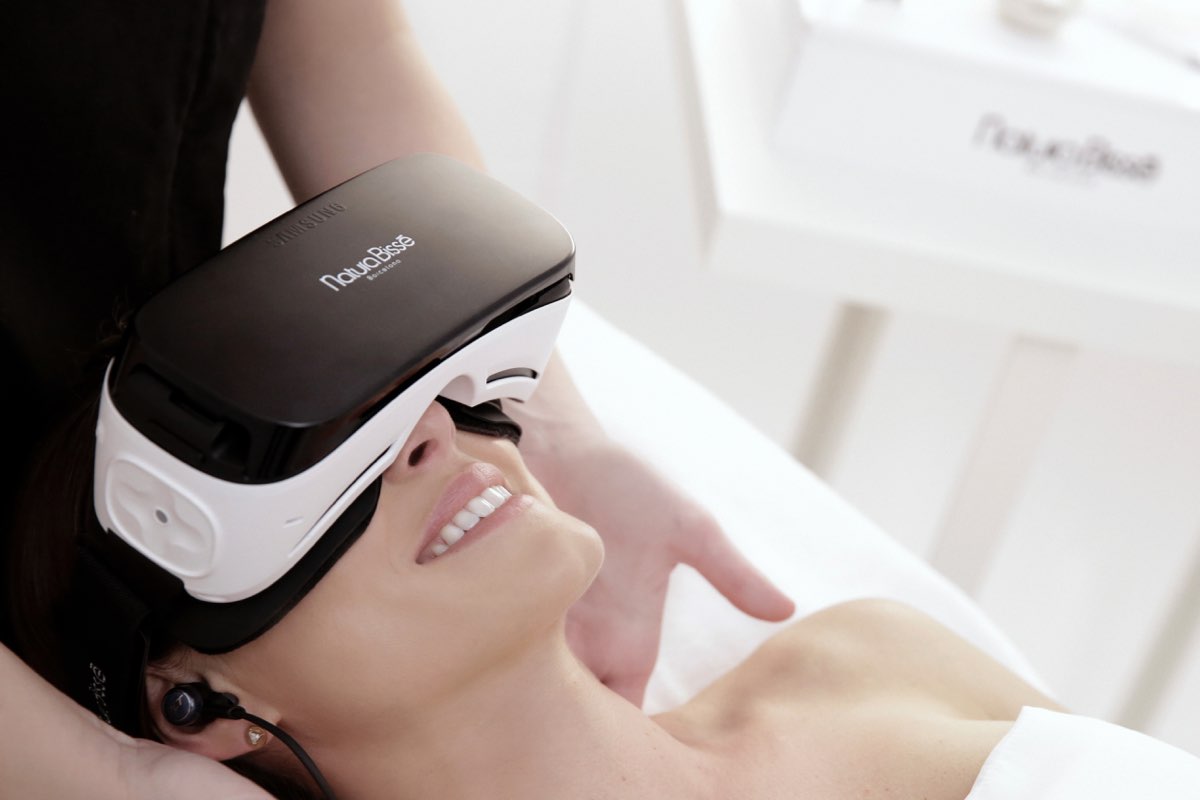 What feels like minutes later the headset comes off and I begin my proper facial, newly zen. I'm trying the brand's new Diamond Cocoon Experience. Not one for those who like pampering and relaxing at the spa, this has efficacy at its core.
It starts with a cleanse using an enzyme cleanser, followed by an active peel. Applied in two stages, it is very strong, so tingles and smells slightly unpleasant, but is super effective and requires no downtime. Next is the Diamond Cocoon serum, chock-full of antioxidants, followed by a mask and a massage, which helps the skin to absorb the ingredients in the mask. All products are then pushed in with a jade roller, which stimulates circulation and promotes detoxification. It ends with an anti-pollution spray and SPF and when I look in the mirror, I am radiant: my skin is glowing, bright and clear. Plus, I'm more relaxed than I thought possible after a treatment with so much going on.
Definitely come for the Diamond Cocoon Experience, but whatever you opt for, don't skimp on the virtual reality facial – it's a true experience.
Diamond Cocoon experience, £160, Mindful Touch can be added on to any treatment for an extra £25, Natura Bissé at Westfield Shepherd's Bush
Get your weekly DOSE fix here: SIGN UP FOR OUR NEWSLETTER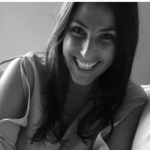 Charlotte is a London girl through and through. She sweats through spin and puffs through Pilates to justify trying the latest restaurants and devouring copious amounts of sweet potato fries, burrata and bread – preferably on holiday. Her favourite destinations include Italy, the Maldives and anywhere where the sun's shining and there's a strong breakfast buffet. She's obsessed with walking, visiting farmers' markets and reading. She's also learning to cook. Wish her (and her husband) luck.