Wondering what the future of hot yoga looks like? We sent Sam to try out Hotpod Yoga's new inflatable minipod, an ingenious idea that's perfect for social distancing…
Hotpod Yoga launches new minipods
If you're desperate to get back to a yoga studio but would prefer to practice safely away from other yogis, then you need to know about Hotpod Yoga's new minipods.
The yoga studio has come up with a social distancing-friendly concept that allows people to flow in an individual inflatable pod.
Originally the minipods were used for athletes – the England rugby team took one to the Rugby World Cup in Japan last year. Now, they will be launching them in two of their London branches (Hackney and Brixton).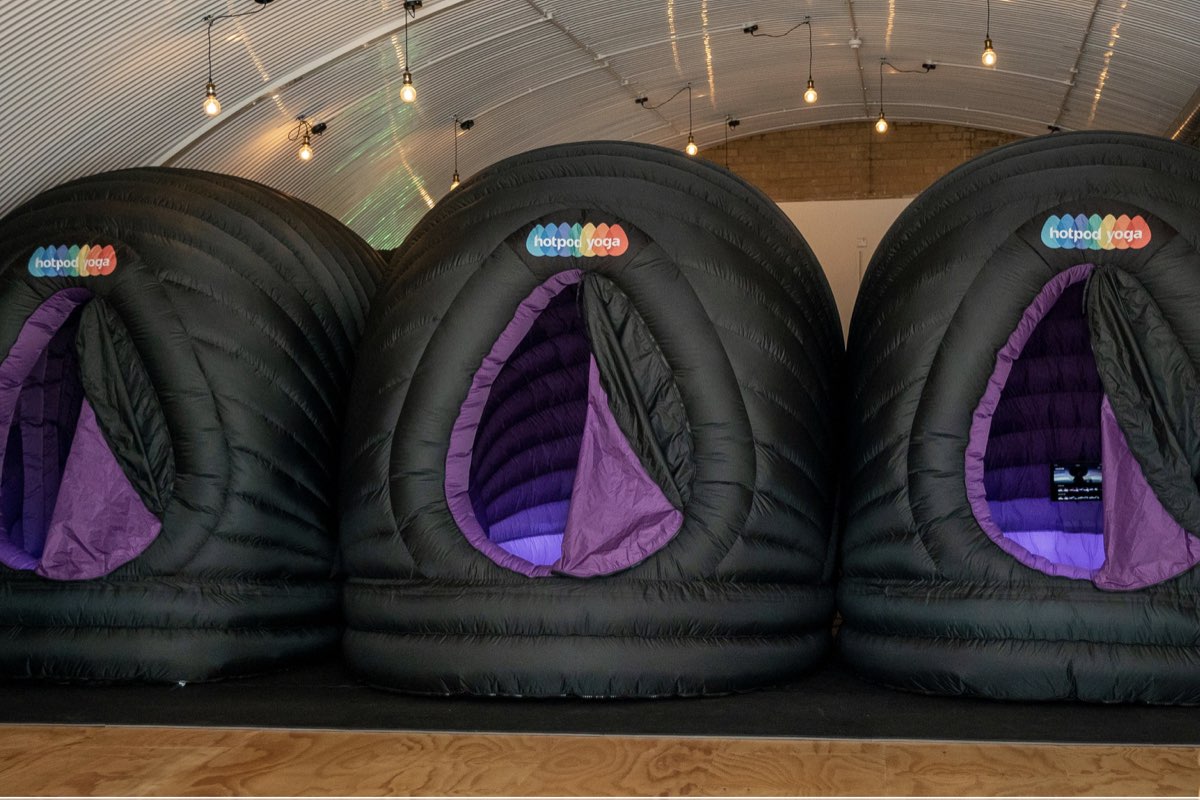 What's it like to practice in Hotpod Yoga's minipod?
So, what's it like to practice in a minipod? Positively heavenly.
I took a class in the Hackney studio before it reopened to the public, which was my first yoga session in a studio since March.
The changing rooms and showers are off-limits, so you have to turn up in your yoga gear. You also need to bring all the essentials: face mask, water bottle and a yoga towel.
I was greeted on arrival by a squirt of hand sanitiser and had a temperature gun pointed at my forehead before being shown to my pod.
It has all the multi-sensory elements Hotpod Yoga is known for: soft purple lighting, Dyson fan set to 37 degrees, chillout music and aromatherapy mist.
How is the minipod different?
The difference? There is no IRL teacher. Each pod is fitted with an iPad that you use to live stream a class or pick from a pre-recorded library on Hotpod Home, its on-demand platform.
I selected a live stream Hotpod Flow class and settled into child's pose. I felt as snug as a bug in a rug.
The next 45 minutes were a total sweat fest and reignited my love for hot yoga. I was completely in the zone, perhaps due to the lack of distractions, and my mind didn't wander once.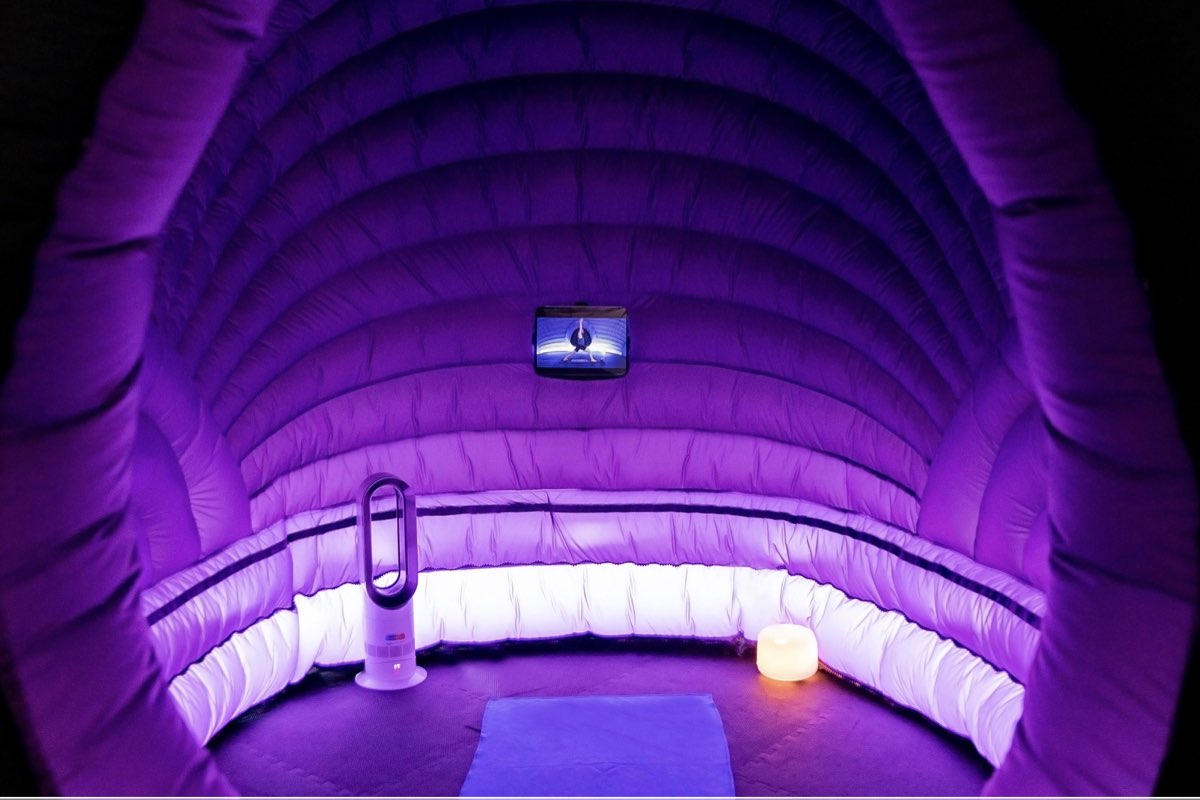 There wasn't anyone for me to compare myself to (I can't help but do this as much as I try not to) and I didn't have to worry about whether the person behind me could see my underwear mid-downward facing dog.
My overall verdict? It's an ingenious idea that takes immersive yoga to the extreme.
Hotpod Yoga's minipods open in Hackney on August 24 and Brixton on September 14. The studios will also reopen their main pod at reduced capacity (12 people per class) and will continue to live-stream classes via Zoom. To book visit hotpodyoga.com
The four remaining sites (Belgravia, Notting Hill, Wimbledon and Dulwich) will follow over the coming months.
Get your weekly DOSE fix here: SIGN UP FOR OUR NEWSLETTER