Coming off coffee is like taking a sledgehammer to the head. Why do we put ourselves through it? Well, excess coffee (more than 2 cups) causes your adrenals to pump out fat-storing, stress hormone cortisol that floats around in your body for hours. Not to mention it causes dark circles under the eyes and jitters.
That said, a couple of cups has some wondrous benefits. When caffeine is absorbed into our bloodstream it travels to the brain where it blocks the neurotransmitter adenosine. By blocking adenosine, caffeine increases brain activity and releases other neurotransmitters like norepinephrine and dopamine. These neurotransmitters reduce fatigue and make us feel more alert.
For athletes, it may sound too good to be true, but coffee can increase concentration, muscle power, reaction time and endurance while decreasing muscle fatigue. As the New York Times reports, "Scientists and many athletes have known for years, of course, that a cup of coffee before a workout jolts athletic performance, especially in endurance sports like distance running and cycling."
There you go. Coffee in moderation is good for your health. Here's where to find your fix…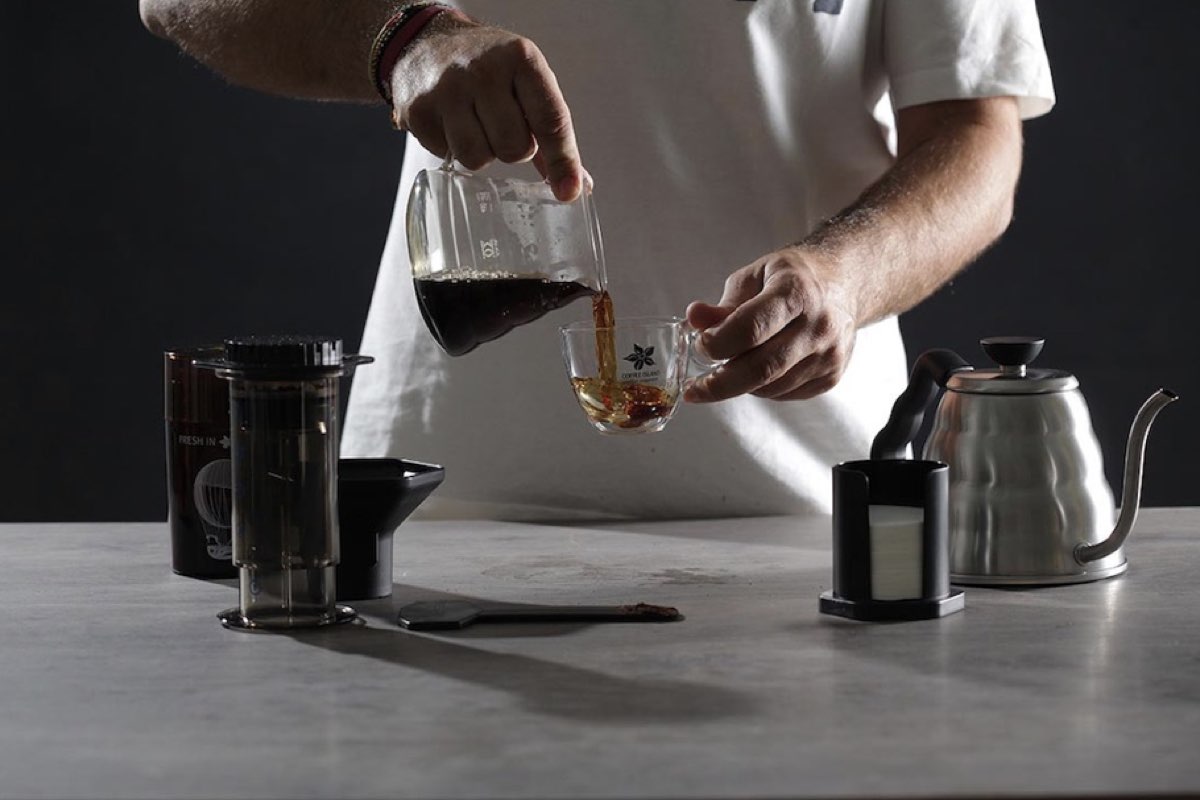 Coffee Island
The only specialty coffee shop in London that allows you to customise your own blend and brewing method according to taste.
Address: 5 Upper St Martin's Lane, WC2H 9NY
Tube: Leicester Square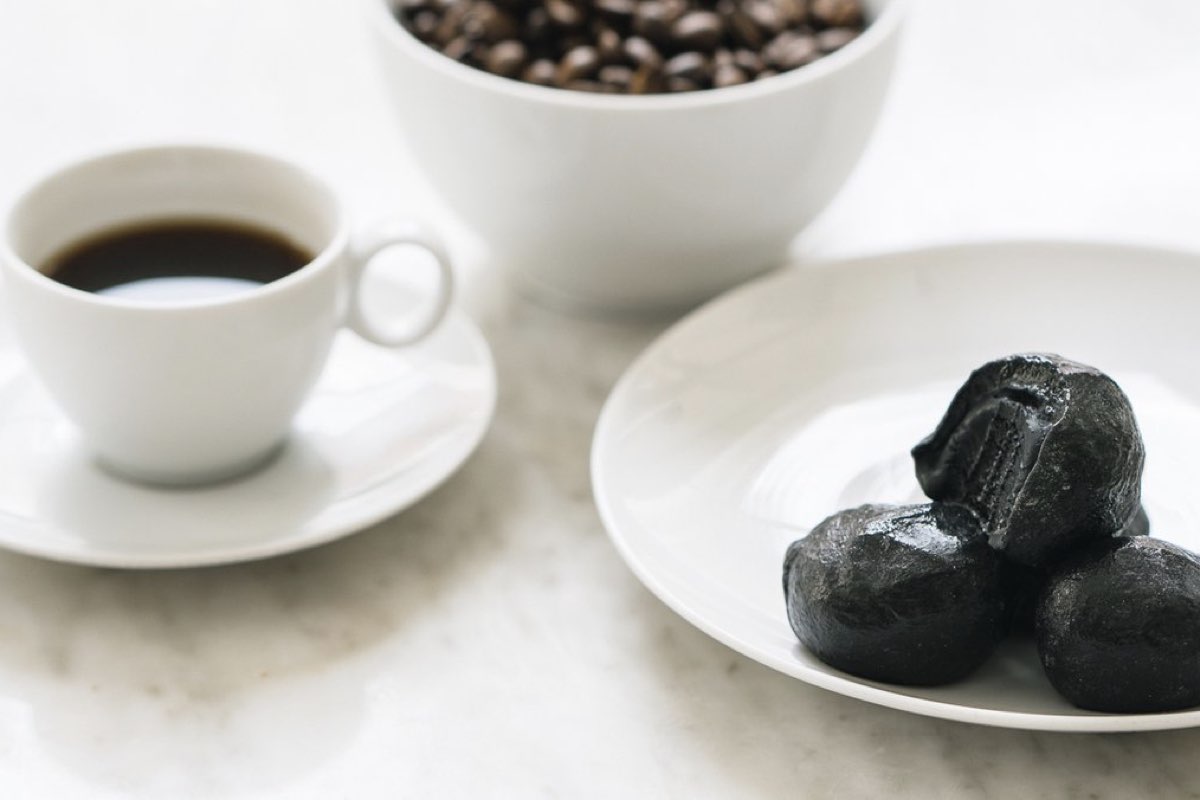 Little Moons
A pop-up bar at Selfridges running from 17th July to 10th September. Pay a visit to try the UK's first Black Espresso Shot ice cream made with activated charcoal.
Address: 400 Oxford St, London W1A 1AB
Tube: Bond Street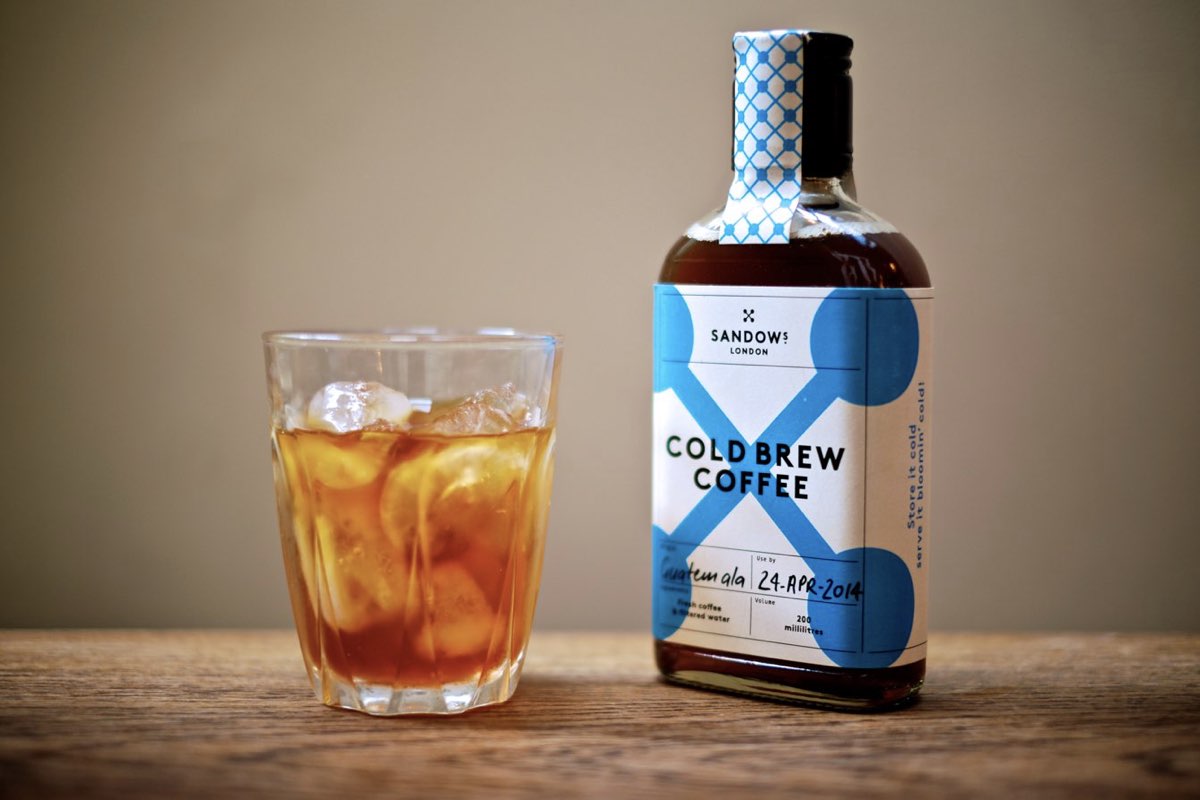 Sandows
Cold brew coffee doesn't get much better than this. Drink it straight from the flask, over ice or with milk, or on draught where it settles with a creamy head and looks just like a Guinness. Also available in an on-the-go nitrogen can.
Address: Grind Clerkenwell, 2-4 Old St, London EC1V 9AA (all Grind locations across London)
Tube: Barbican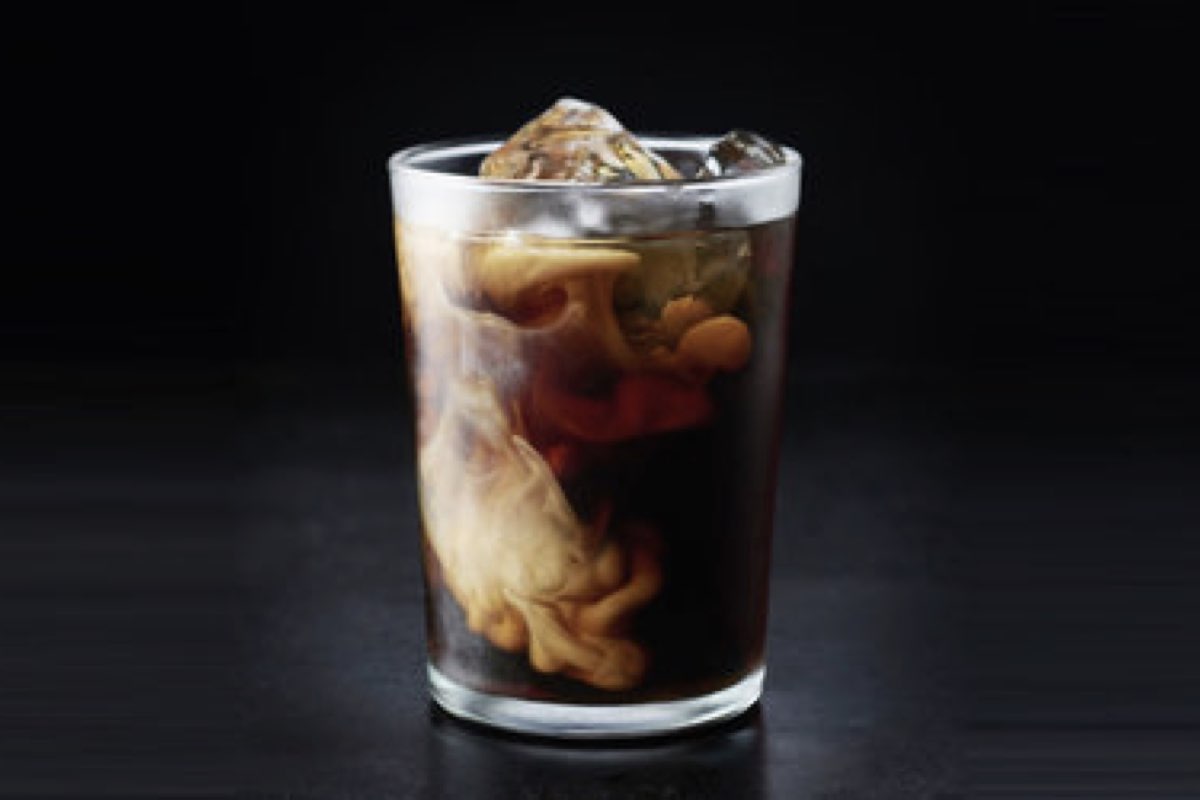 Bottle Shot Brew
In a hurry? Each bottle holds 7 shots of fresh, barista-made coffee brew. 7 shots for 7 cups so you're set for the week. (Although we'd always take a double shot). Like espresso, pour a shot and mix for a cup of coffee – cold or hot. They also deliver straight to your door.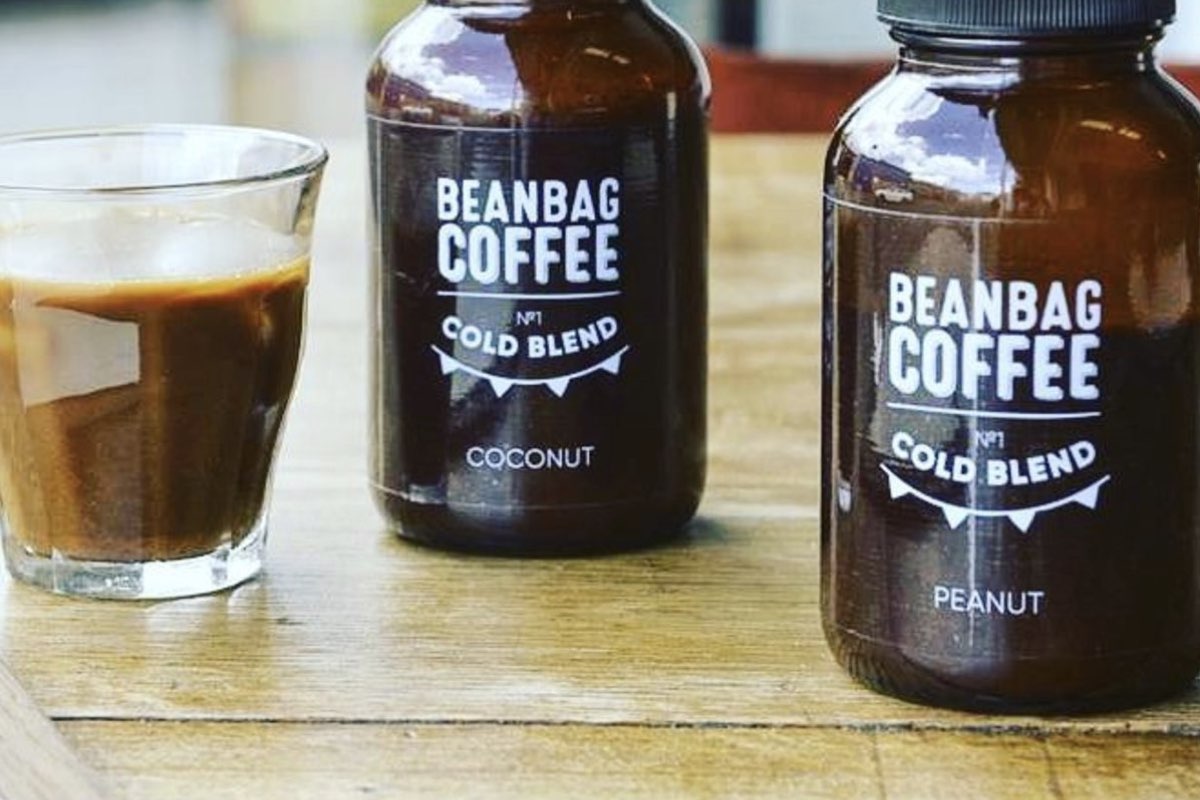 Beanbag Coffee: Cold Blend No 1
Peanut butter or coconut infused coffee anyone? Vegan friendly and dairy free, these cold blends are made with Fair Trade Organic pure raw coconut flesh and peanut butter from Pip & Nut.
Address: Maltby Street Market, Ropewalk, London SE1 3PA
Tube: Borough or Bermondsey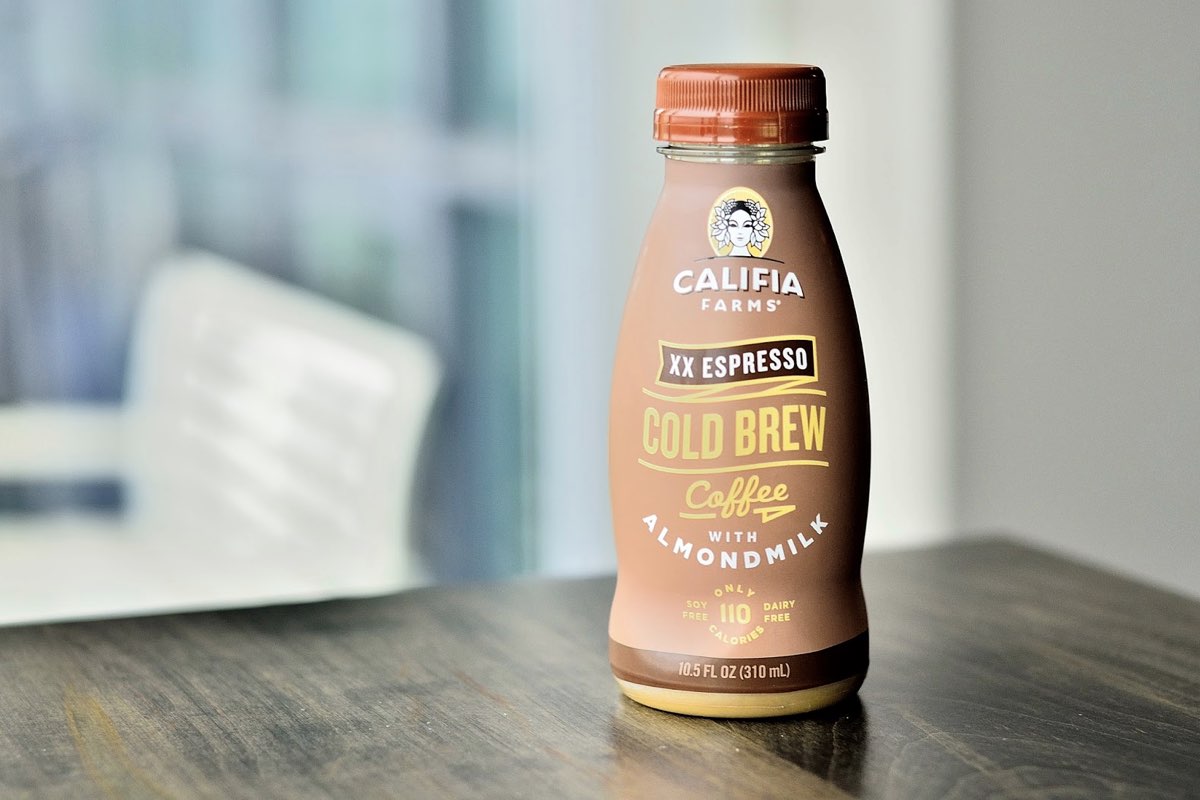 Califia Farms
You'll never need to go to the coffee shop again! This is a great latte replacement. The coffee packs a punch with just a hint of sweetness, whilst the almond milk is not watery and has the richness of milk.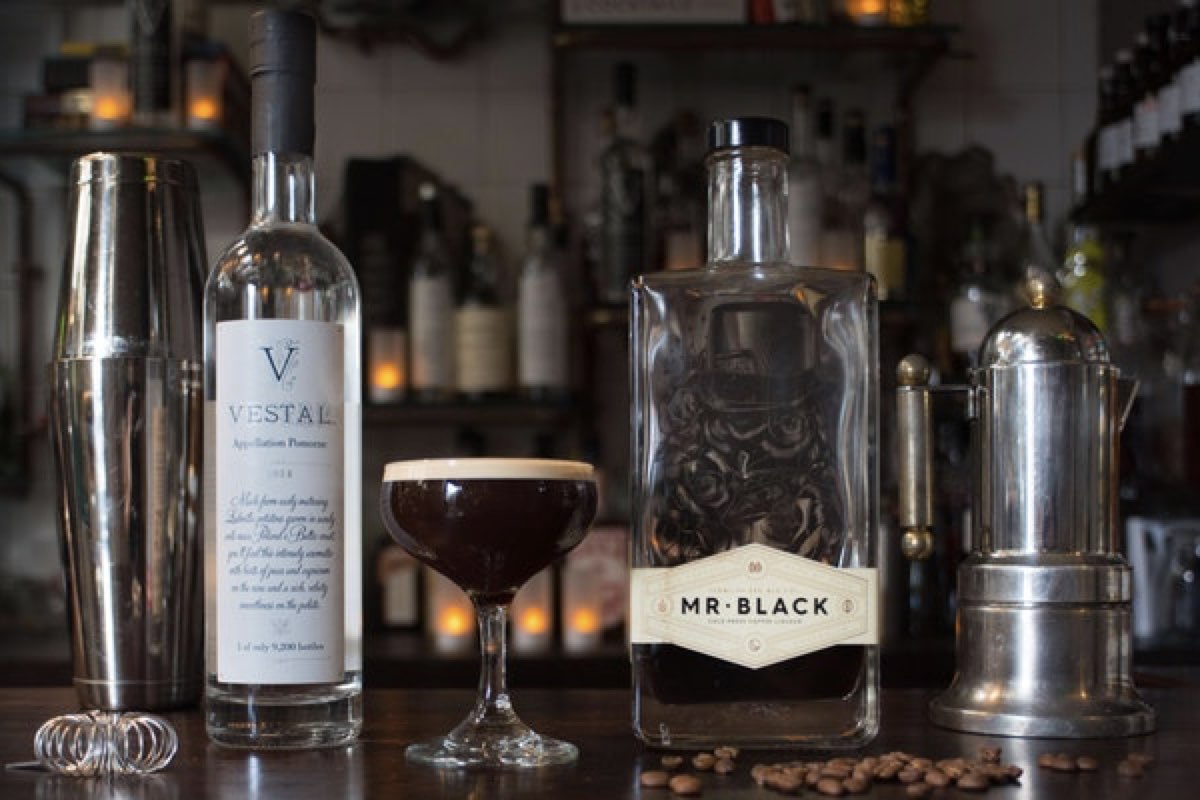 Mr Black
Ladies & Gentlemen bar is hosting an espresso martini cocktail cruise aboard its floating bar and distillery. Powered by Mr Black's coffee liqueur and the last remaining bottles of Vestal vodka's 2013 vintage this boat will certainly be rocking.
Where: Ladies & Gentlemen, King's Cross, Goods Way, N1C
Tube: King's Cross St Pacras