We don't think twice about booking classes that rev us up, but what about ones that wind us down? Mindfulness has become a bit of a buzzword recently – think of it instead as being still and present in the moment. It will do wonders for your productivity, and you can even do it in your suit…
Try squeezing some stillness into your day at Inhere Studio, a drop in meditation studio in the heart of London. Choose a 5, 20 or 30 minute session that fits with the flow of your day. Whether you're looking for a centred start, a reset at lunch or a gentle unwinding after work.
Sit down in one of nine meditation spaces – six chairs and three floor seats, and be lulled into a calm, meditative state by soothing soundscapes. You'll be guided through breathing and mindfulness techniques, before being brought back to the real world with sound and lighting.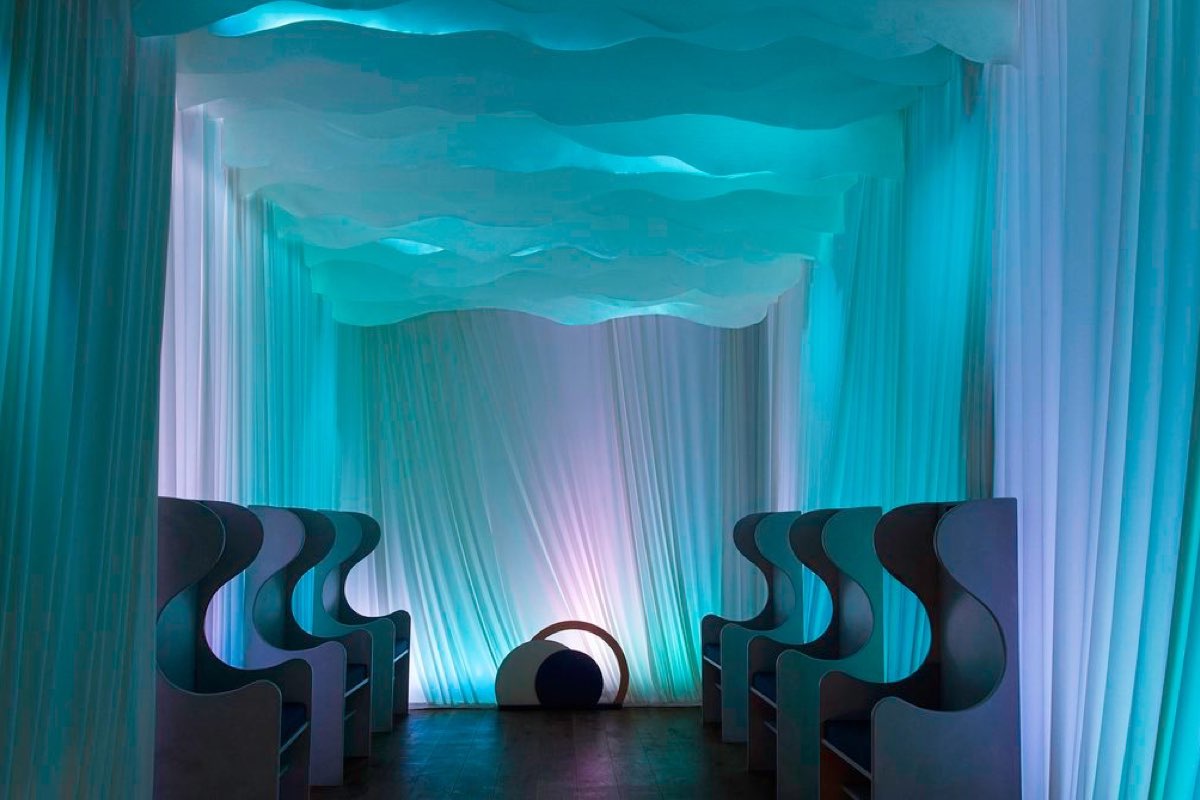 Book a seat via their app, or drop in. Once the session starts, you can't disturb others by allowing late entry so arrive at least five minutes early to get settled. If you think the whole office could benefit from some time out, book a corporate wellbeing package.
The centre also has a Crussh café if you'd like to pick up breakfast or lunch when you visit.
Address: Light Centre in Monument, 36 St Mary at Hill, London EC3R 8DU
Tube: Monument (Circle & District)
Price: 5 mins £2, 20 min £12, 30 mins £15