The world could be a very scary place by 2050 – especially if Gymbox's latest apocalyptic exercise class is anything to go by. The fitness chain's new workout is the first of its kind and has been designed to raise awareness of climate change: think rationed water supplies and a fresh-air limiting asphyxiation mask. Intrigued (and a little bit terrified) to have a glimpse into the future, Sam headed to the Farringdon branch to give it a go…
Out of the ordinary
First things first, let's talk about just how goddamn cool Gymbox is: there's a live DJ, some serious training going down and a slew of people who look like they have been carved out of wood. It's my first time at the gym and I'm trying not to get distracted by the eye candy because I'm here to experience something pretty out of the ordinary.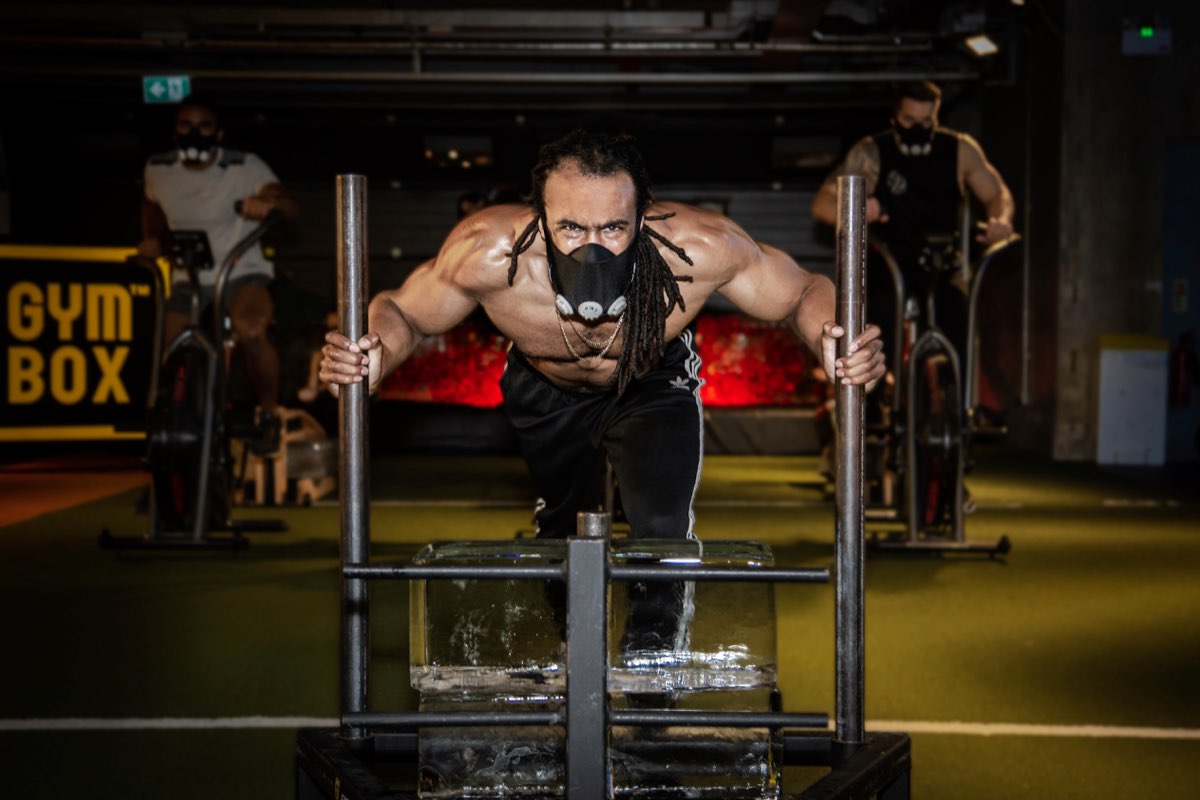 The gym chain's new 45-minute Extinction Training class partly takes place on the training floor and in a special heated room, which is set to the temperature (27 degrees) the planet is expected to reach in the next 30 years. The workout begins with a series of HIIT exercises, such as ball slams and bunny hops, which we tag-team with a partner. Sounds pretty normal, right?
Here comes the wacky stuff
We're told to wear an asphyxiation mask during rest periods, which makes you look like something out of a horror film. Plus, we're only allowed a 125ml packet of water throughout the whole session. These are designed to force us to experience what it could be like to have a lack of fresh drinking water and poor air quality.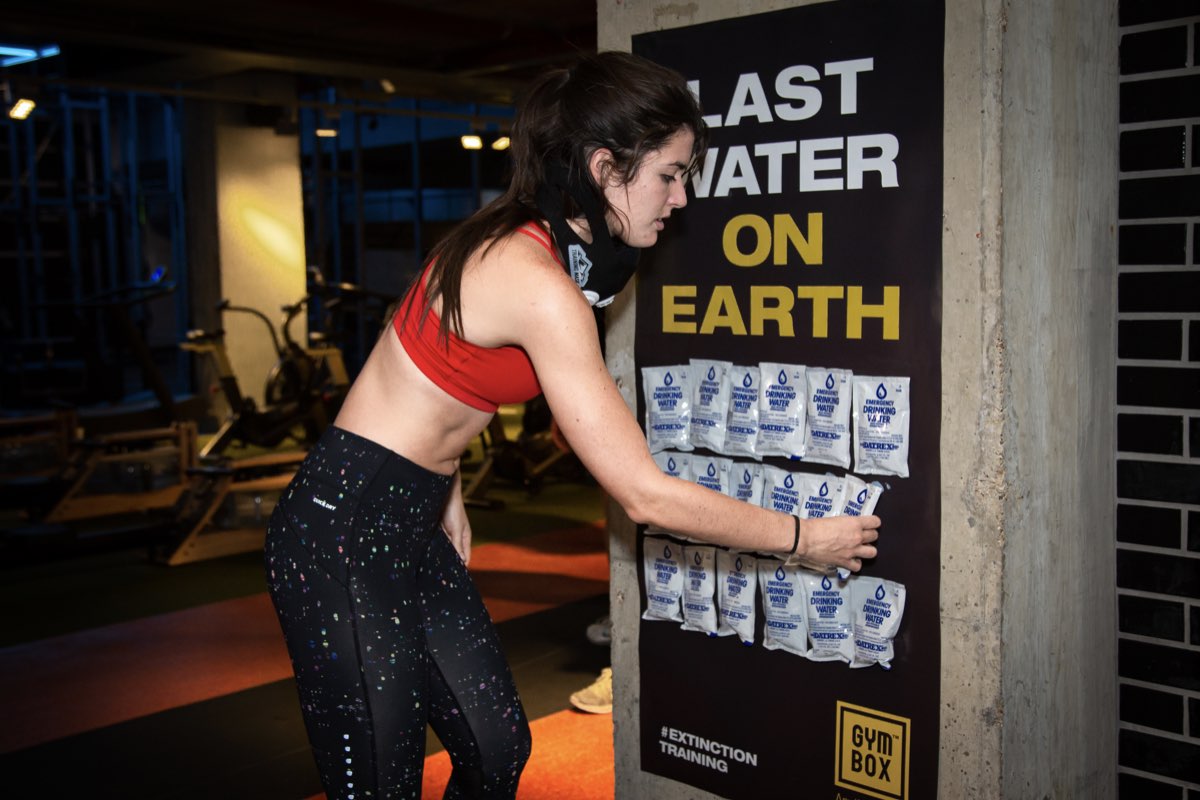 The second part of the workout is a sort of obstacle course which also nods to other effects of global warming. The ice blocks on the prowler push to show melting ice caps are a nice touch, as are the contaminated water containers that are used as heavy weights.
Verdict?
Honestly, it isn't the most challenging class (I barely break a sweat), however, it scores top marks for ingenuity and for highlighting one of the defining issues of our time.
Get your weekly DOSE fix here: SIGN UP FOR OUR NEWSLETTER