Global sperm counts have more than halved over the past 50 years, and birth rates are plummeting. Jack Fertility is the first UK postal male fertility testing service helping men to take control of their fertility.
Male fertility testing service
Jack Fertility is a new Health Tech firm, which will be launching the first UK postal male fertility test in 2023, providing men with a convenient way to collect a sperm sample home and send it to a lab for testing, avoiding the need for awkward, inconvenient in-person clinic appointments. The innovative offering is set to change how men access fertility testing thanks to a unique preservation solution, meaning patients can get a fast and comprehensive semen analysis from anywhere in the UK.
Current methods of getting tested are overdue for disruption, and the new Healthtech believes there is a better way. Its easy-to-use test kit will be available to order online and discreetly dispatch, allowing customers to take a fertility test without needing a GP referral or a visit to a clinic. Test results are delivered straight to customers' smartphones and can help determine if they have a fertility issue that needs to be addressed.
Global sperm counts have more than halved over the past 50 years, and birth rates are plummeting (2020 was the lowest recorded birth rate in the UK since records began, and 1 in 7 British couples struggle with infertility). Even though male fertility is about as important as female fertility for having a healthy baby, it remains largely ignored.
Historically, the process of testing has been off-putting, emasculating, and time-consuming. There is also a lack of awareness and understanding of male testing with many only believing they are necessary when problems conceiving occur. Finally, men may lack motivation due to the perception that fertility is primarily a "woman's issue", meaning women bear the unfair burden of often more invasive and expensive fertility treatments.
The team behind the unique proposition are a group of Oxford graduates who bring the perfect blend of experience across biotech, marketing and andrology. They include a qualified embryologist and two MBA graduates with a wealth of experience in fast-moving consumer goods marketing, strategy & operations across both corporates and research labs.
Lily Elsner, CEO of Jack Fertility, commented, "The team at Jack Fertility has been working hard for the last year to develop this unique, consumer-centric solution and empower people with sperm across the UK with a chance to take control of their fertility journeys from the comfort of their own home.
It is so important to remove any barriers for couples trying to conceive and for so many men having to go to a clinic to take a test was a reason to avoid getting tested. We strive to make sperm testing as easy as possible by offering our discreet postal service. We hope that both men and women are encouraged to order a test when trying to conceive, or even if they are just curious about their ability to have a child one day."
Improving male fertility relies on producing more, healthy sperm. Men create millions of sperm every day. The process of generating each sperm takes around 74 days on average – so making positive changes now could lead to an improvement in sperm quality within just a few months.
A BALANCED DIET
REGULAR EXERCISE
MANAGING STRESS
MAINTAINING A HEALTHY WEIGHT
REDUCING ALCOHOL CONSUMPTION
QUITTING SMOKING
LOOKING AT DAILY HABITS YOU MIGHT NOT HAVE CONSIDERED BEFORE
To find out more about Jack Fertility please visit the website – Jack Fertility
Image source: Jack Fertility Blog / Free Piks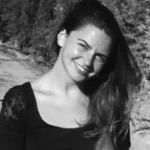 Hettie is the editor and co-founder of DOSE. A keen runner, she's also partial to a blast of high-intensity and hot yoga. A country girl at heart, she divides her time between London and the lush rolling hills of North Devon. When she's not jetting off on her next adventure, Hettie can be found in a candle-lit alcove with a laptop, a spaniel and a full bodied Malbec.