Get 50% off at Exmouth Market Grind and Clerkenwell Grind, Monday – Friday from 08.00 – 12.00 throughout June when stating 'DOSE' in the booking. To claim a free coffee or cocktail at any Grind location, download the app and use the promo code "DOSEME".
Daily grind getting you down? Perhaps you're not getting enough coffee. Or Espresso Martinis for that matter…
To help you forget about the drudgery, hard work and toil of everyday life, discover a coffee-shop-cum-cocktail-bar with exposed bricks, neon lights and hipster vibes.
Coffees come long, short or blended in a green smoothie with spinach, banana, almond milk and cocoa nibs.
But be warned, punchy is an understatement. Some may liken it to rocket fuel…
[smartslider3 slider=57]
Choose from six independently run Grind café-bars and three restaurants across London. Each with their own distinct vibe and neon sign.
The restaurants in Clerkenwell and Exmouth Market serve a breakfast menu, all day food menu and weekend brunch menu.
Pop in for breakfast and try the eggs, chorizo and spinach. Beetroot smoked salmon with poached eggs. Or for something uber healthy, the raw breakfast salad with Avo and grains.
If you're swinging by for lunch, choose a flat iron steak (easy on the béarnaise). Cod, spring beans and mint or chicken with broccoli and baby potatoes.
And of course it would be rude not to sample the legendary Espresso Martini…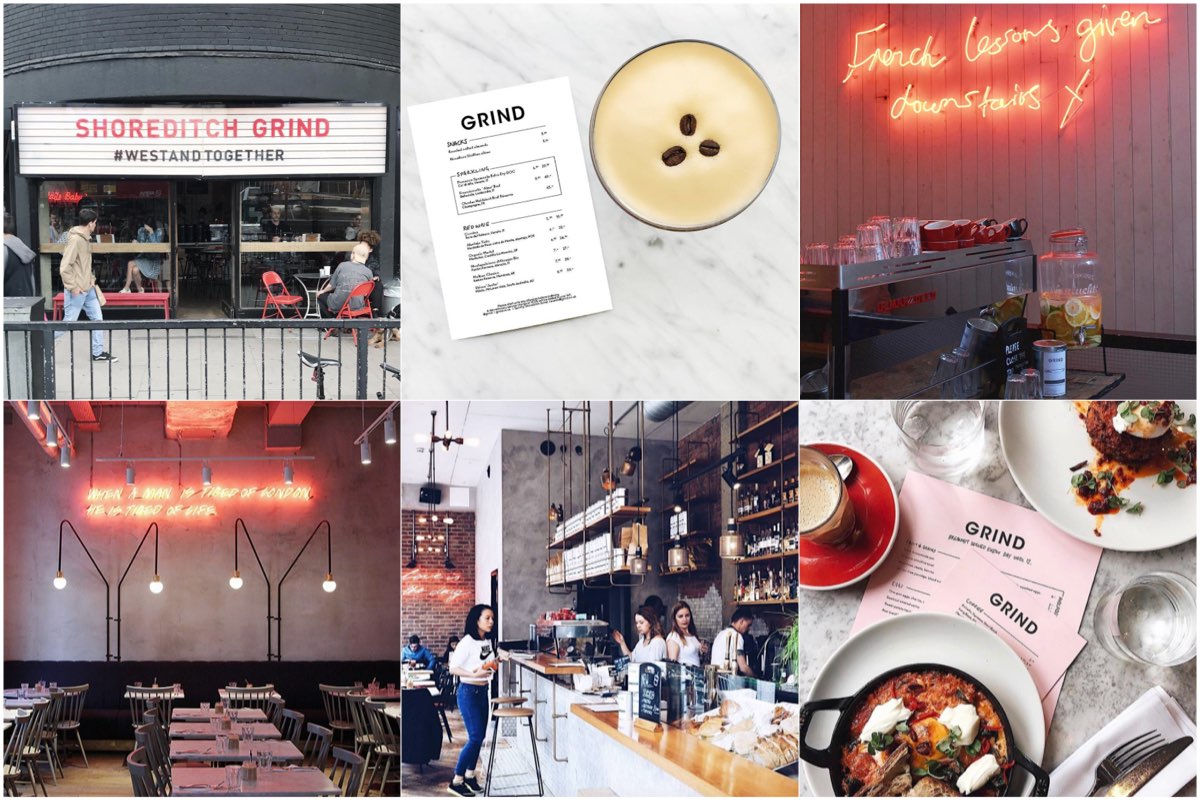 When you start with killer espresso, you don't need to mess around with it. Here it's not too sweet. Just great tasting coffee shaken with ice, Vodka and a little sugar syrup.
Reasonably priced at £8.50, you can earn your tipple by using the Black Card or the Grind App. Have one on us by using the promo code 'DOSEME'.
If you're looking to get the party started, head to the Clerkenwell Club Bar. Grind's late night venue located in an old warehouse that stays open until 2am.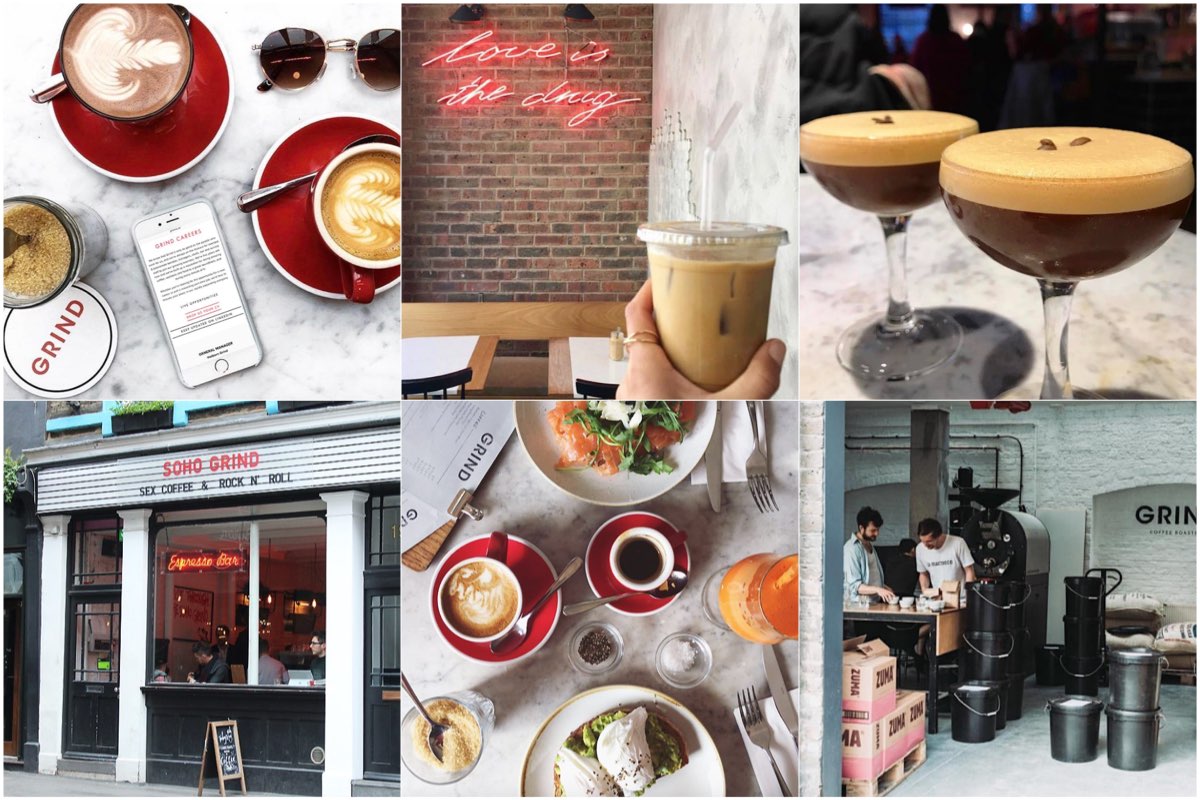 Of if you're hoping to catch a glimpse of a top recording artist such as Sam Smith, FKA Twigs, Pixie Lott and Tinie Tempah… then head to the original Grind in Shoreditch that houses an international-grade recording studio upstairs.
For a Grind experience in the beating heart of Soho, head to their basement bar beneath Beak Street. (French lessons are given downstairs – apparently). Or City slickers can head to Royal Exchange on Threadneedle Street.
If the daily grind is getting you down, remember, it's nothing a coffee or cocktail can't fix.